Elaine Prunty, a successful glass artist, mosaicist, and sculptor kindly allowed us to snoop around her unique home. Here's what we found...
(Photographs: Paul Sherwood)
Hall:
Elaine has managed to utilize the nook under the stairs, turning it into a cosy workspace. The floor lampshade started out as a granny squares blanket from a car boot sale, which Elaine refashioned into a shade. "I love that someone's unfinished project gets a new life."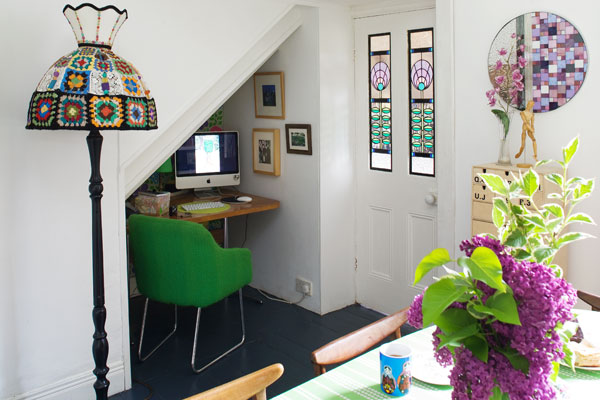 The hall cabinet is an example of perfectly pimped IKEA storage boxes, vertically fixed and labelled enigmatically with Letraset.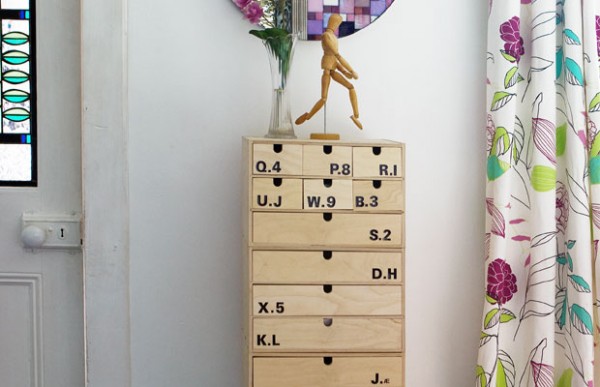 Living room:
We loved the black walls with floral detailing around the fireplace. A colour that wouldn't look out of place in a grungy teenager's bedroom (electric guitars and all!) works surprising well in this fresh and girlie room.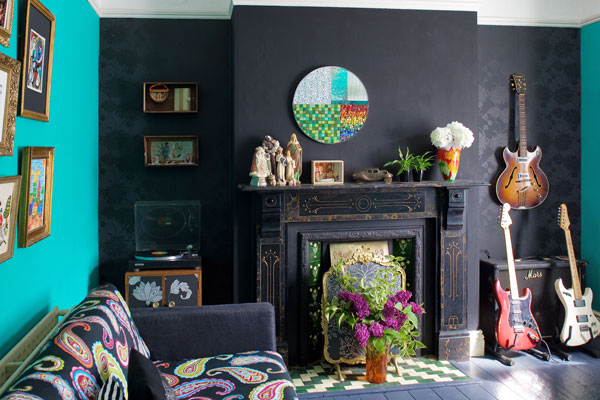 "There's a little bit of everyone's stories on these shelves - things that are personal, favourite and meaningful. It's a work in progress and it keeps changing."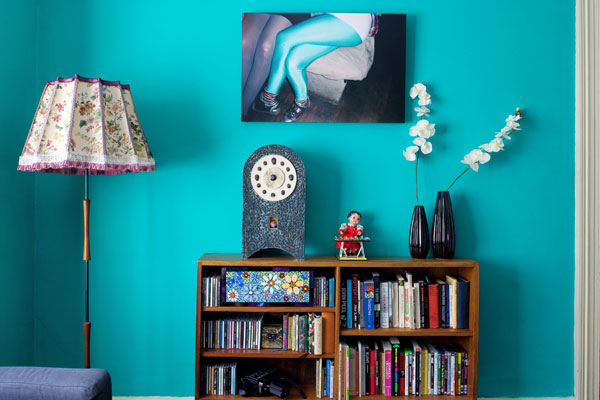 Dining area:
Elaine uses a mixture of greens in her dining area. We love the quirky table settings, modern lampshade and the bookshelf that's packed to the gills with what looks like interesting reading material.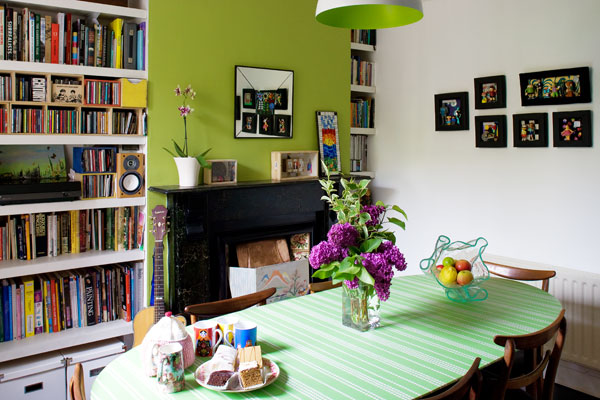 Elaine's explained that her hand-made toy portraits are in fact portraits of family and friends, as cartoon characters.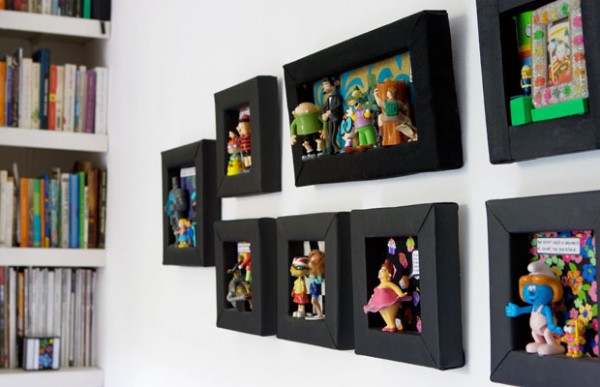 Bedroom:
Elaine's master bedroom screams stylish luxury, with its combination of pale blues and gold, not to mention the cute and cheerful floral decorations above the headboard. We've written an easy-peasy DIY guide on creating your own headboard, if Elaine's room is giving you an appetite for bedroom customization!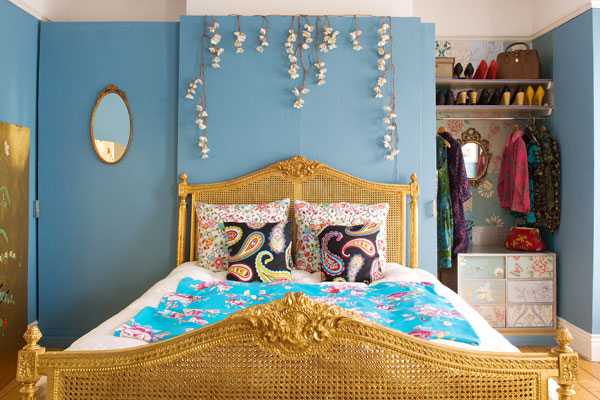 Elaine's set of ornate mirrors, floral curtains and mannequins create a sense of playfulness.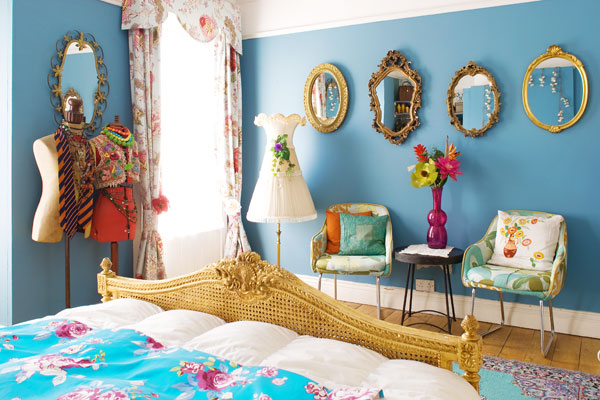 Again, Elaine has made the most out of the space in this modestly sized bedroom, managing to find the perfect storage space for her shoe collection!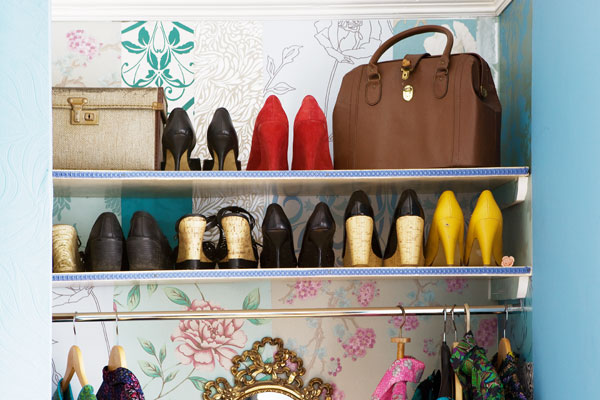 Our verdict:
We absolutely loved Elaine's unique mix of strong colours, busy patterns and quirky ornaments.
Are you inspired to decorate your home in a similar style - or do you prefer to play it safe? Tell us in the comments below.