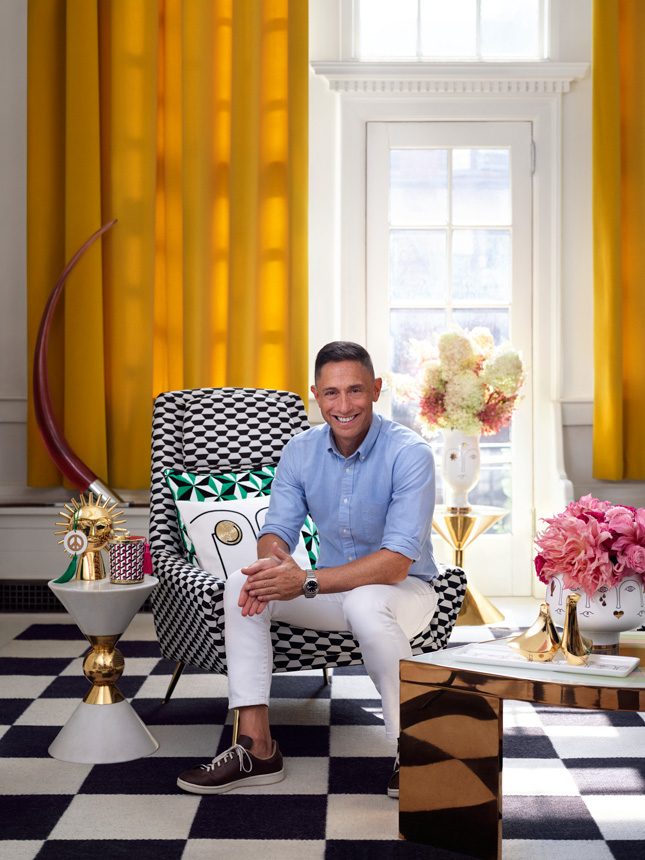 Since we heard whispers of the Jonathan Adler x H&M HOME collection launching, we've been counting down the days until November 14th. That's this Thursday, folks!
It's only going to be in selected stores, and none of them are in Ireland unfortunately, but it will be available online at at hm.com from Thursday morning.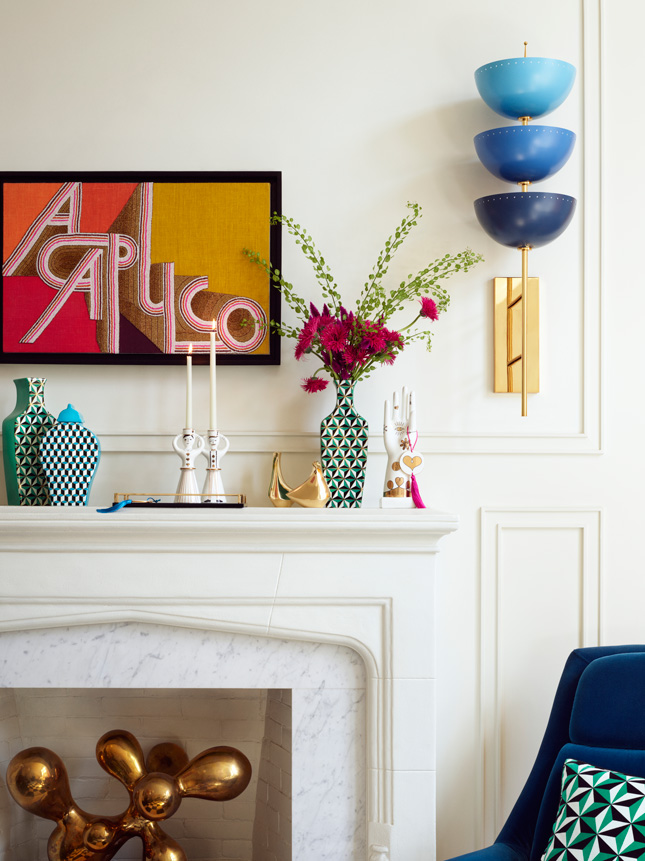 It's H&M's first designer collaboration, and we can't imagine a better pairing. Sharing a mutual love of a personality-driven and well-designed home, the collaboration between H&M HOME and the American designer, potter and author Jonathan Adler is a match made in heaven.
As you might expect, it's full of bright colours, vivid patterns and bold accents on everything from vases and mugs to candles and cushions. The collection is as irreverent as you'd imagine a Jonathan Adler collaboration might be. H&M says it aims to encourage customers to live glamorously, and Adler fans will recognise the designer's iconic style in the collection.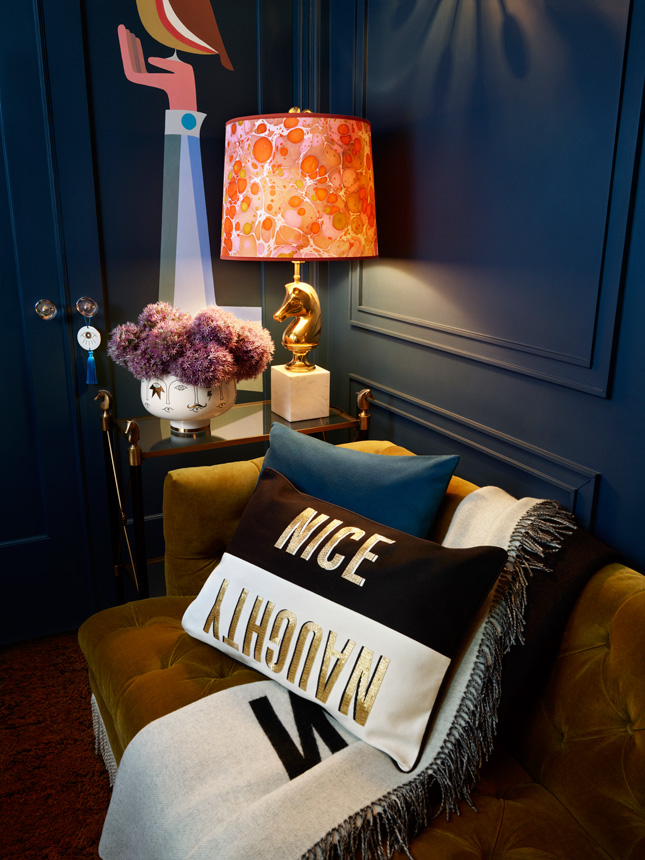 Tapping into Jonathan's belief that your home should make you happy, the collaboration focuses on the social areas of the living room and lounge. Key pieces include lacquer boxes and trays in jewel-toned geometric patterns, vases and candle holders featuring illustrations of a man and woman in black and gold on white ceramic, and a wool blanket with the words "Naughty" and "Nice" juxtaposed.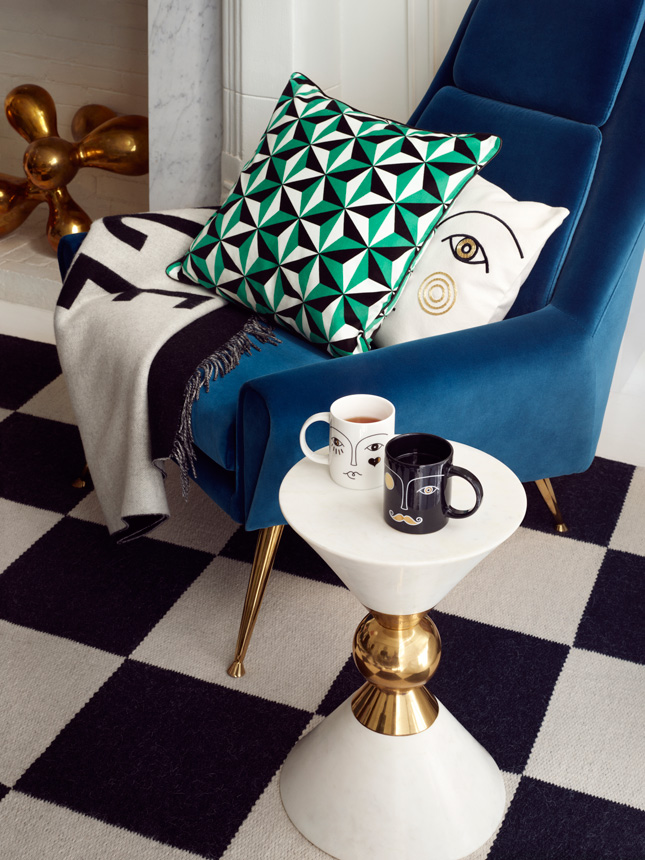 "It has been a dream to work with H&M HOME.  I hope people enjoy the collection as much as I enjoyed designing it — but more than anything I hope that I can now call myself an honorary Swede!" said Jonathan Adler of his H&M Home collection.
Shall we take a look at some of what's on offer? Check it out below!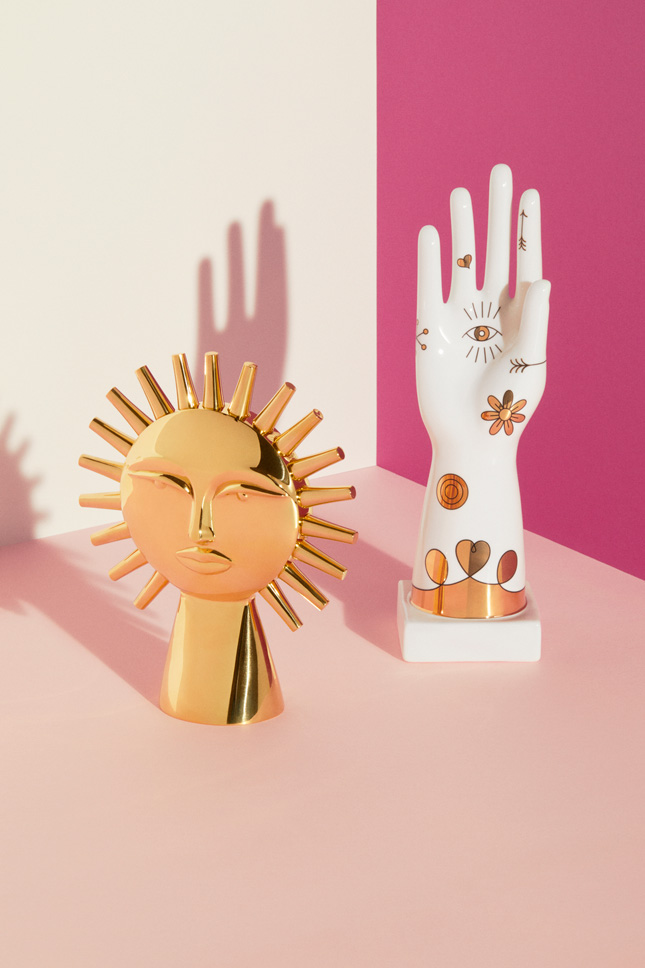 Sun sculpture, €89.99
Hand sculpture, €79.99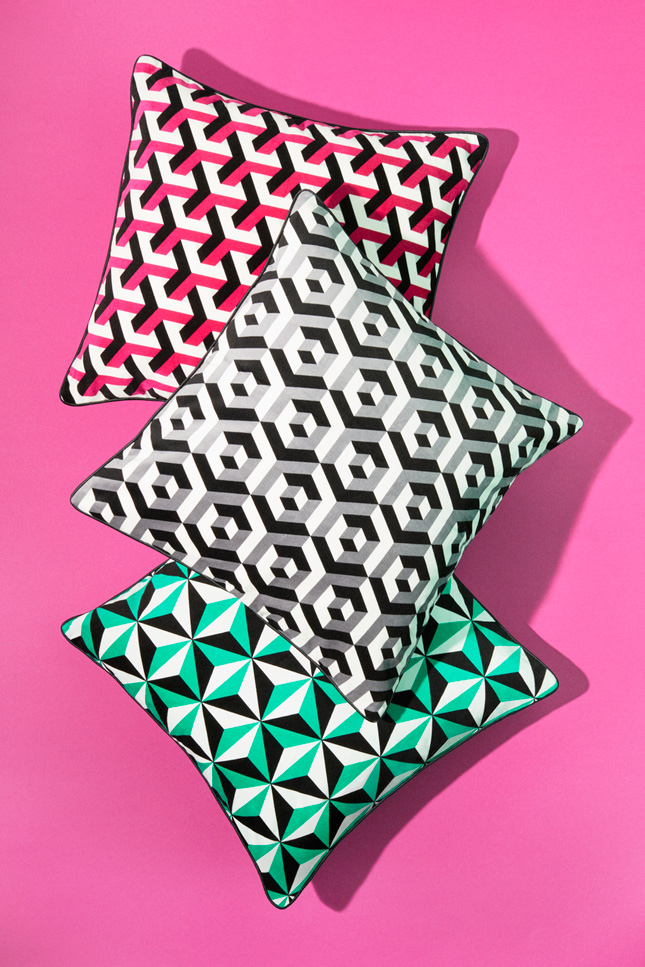 Cushions, €19.99 each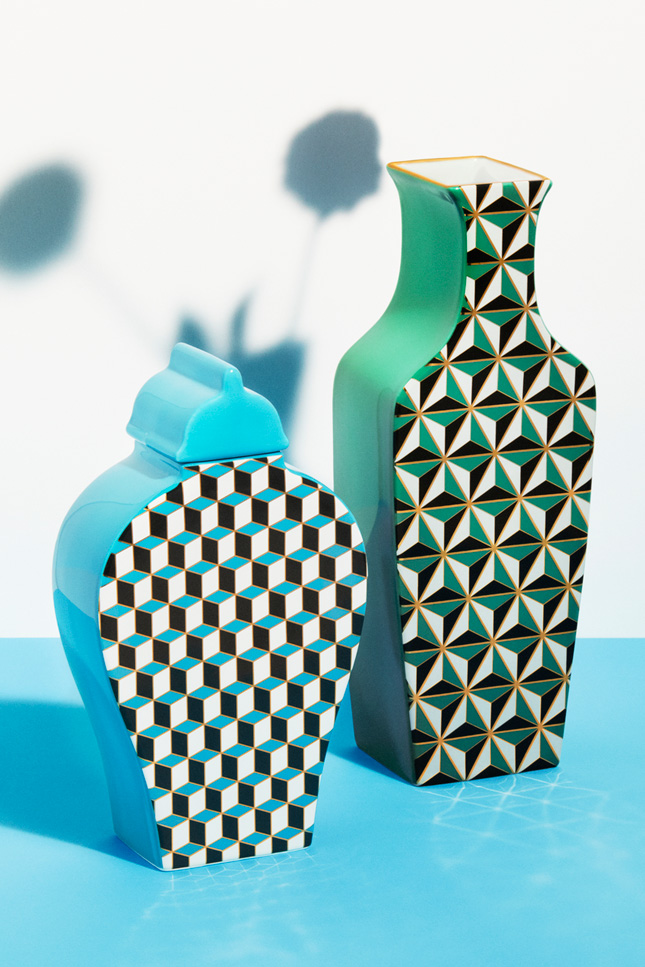 Blue patterned vase, €39.99
Green patterned vase, €59.99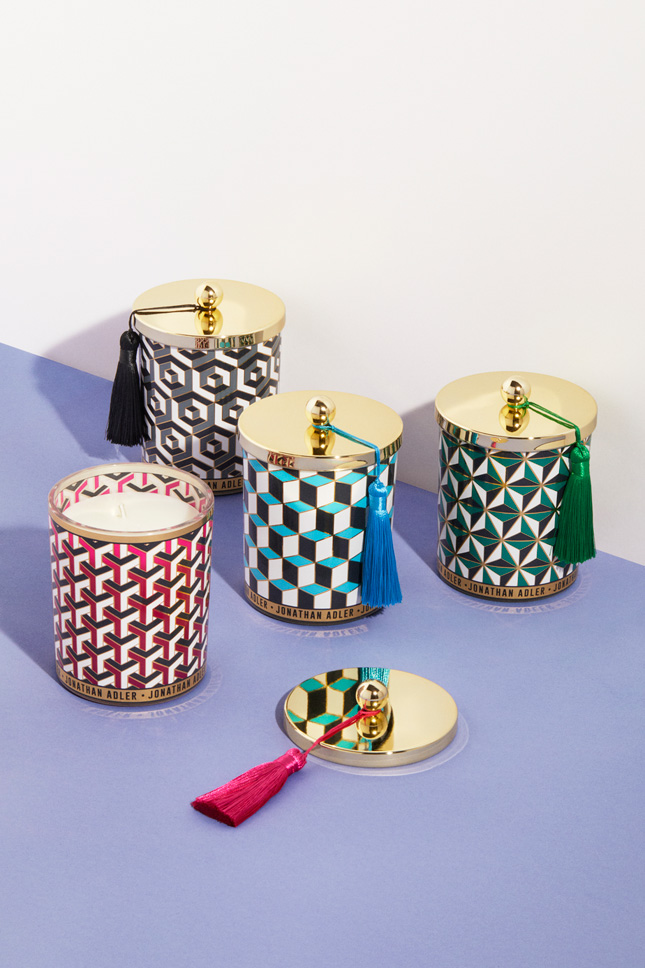 Candle, €27.99 each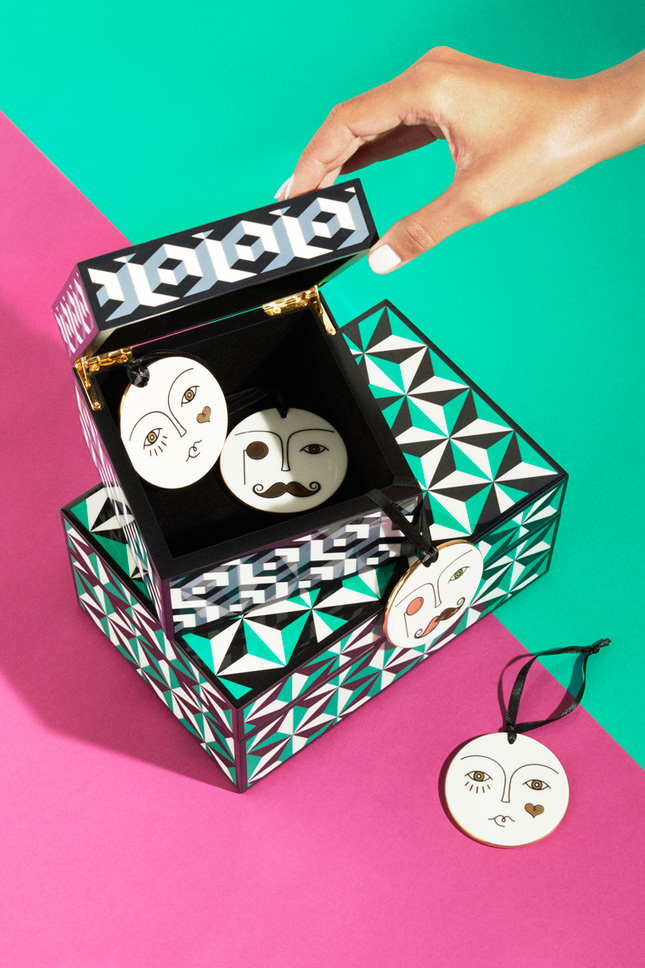 Ornaments, €14.99 each
Small Box, €22.99
Large box, €27.99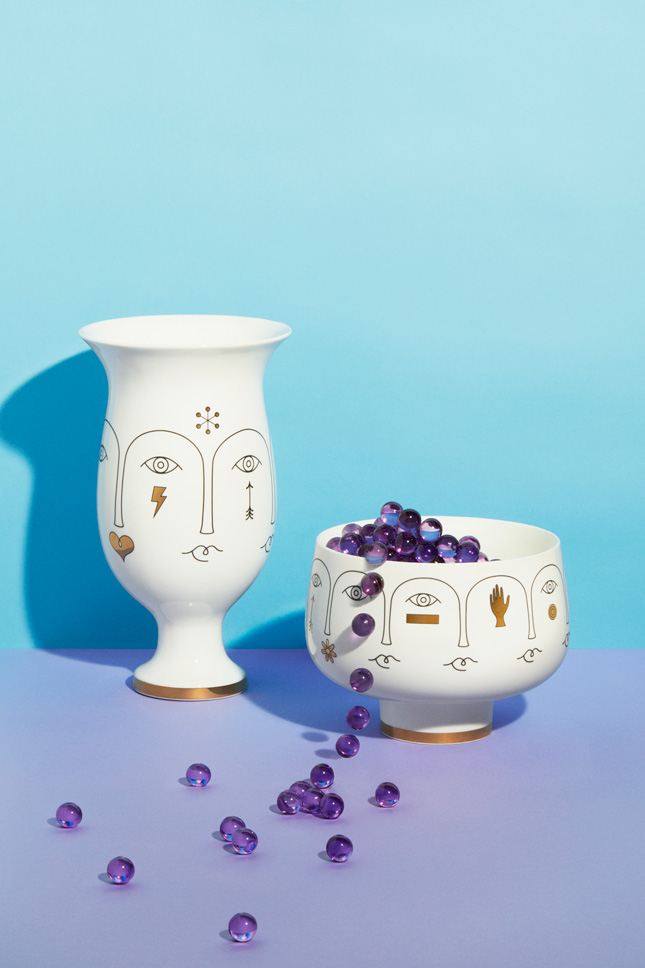 Tall vase, €79.99
Wide vase, €89.99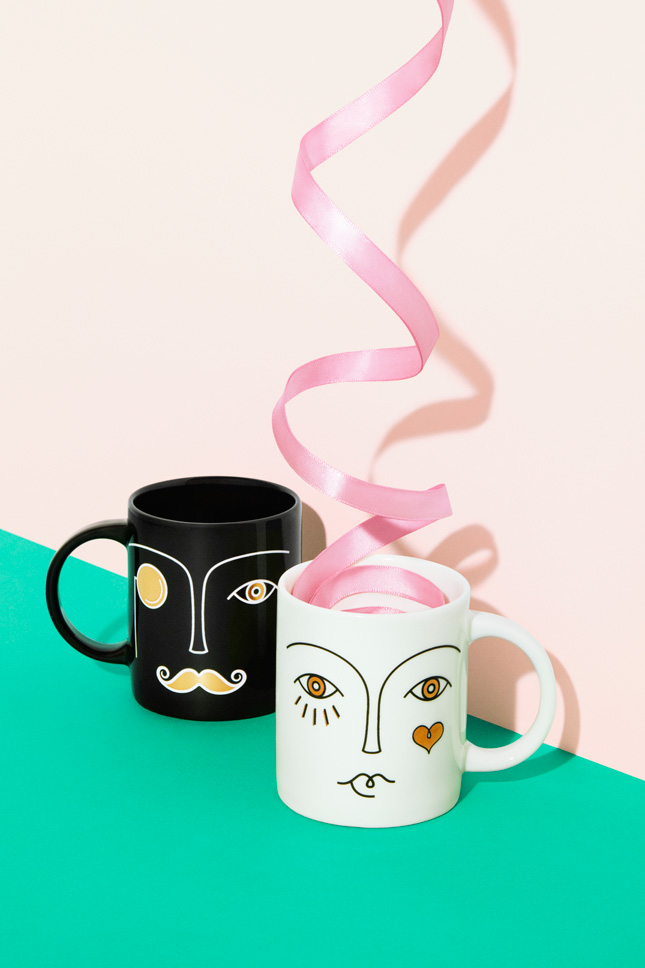 Mugs, €27.99