Before you yawn and think it's just the reintroduction of leopard print, think again; the jungle trend is much, much more literal than that. So, where are we seeing this brave trend as we head into 2017? From soft furnishings and fabrics to wallpapers and accessories, we can expect in-your-face toucan, tiger and zebra motifs, large and vibrant tropical flowers and luscious ferns across all areas of the home.
While some call it "jungalow", a phrase that connotes a nice juxtaposition of the tropical theme and the aspect of home, we think important to note that this word, however, was coined by Justina Blakeney. The designer and blogger from Los Angeles whose wildly successful website, The Jungalow, has been championing this vibrant, boho look long before it started sweeping the globe.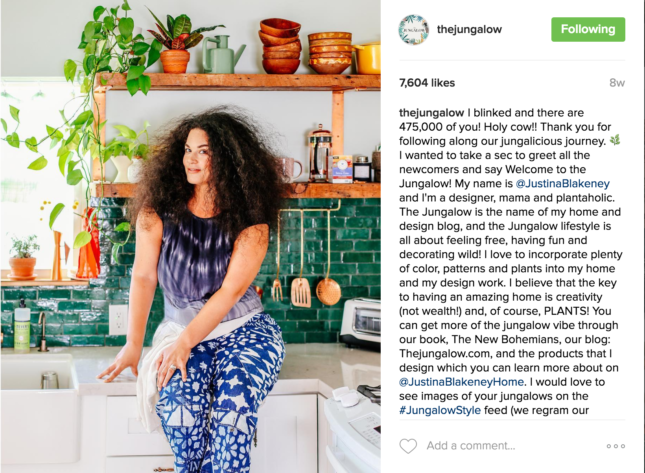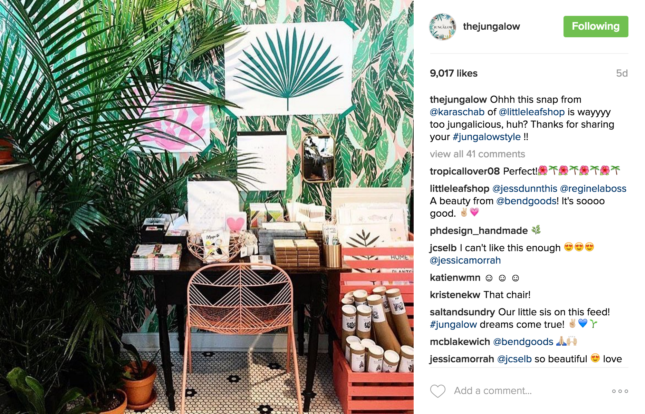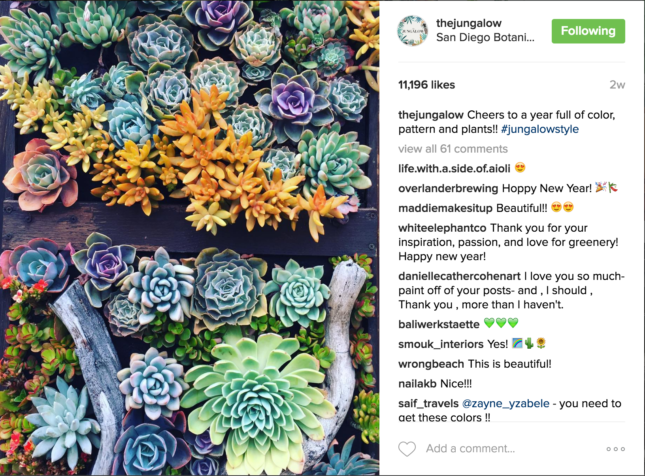 We first started spotting the theme, making its mark in the mainstream, when House and Home took a trip to Home Textiles Premium in Madrid, last September. The fair certainly confirmed that jungle fever was on the horizon for 2017.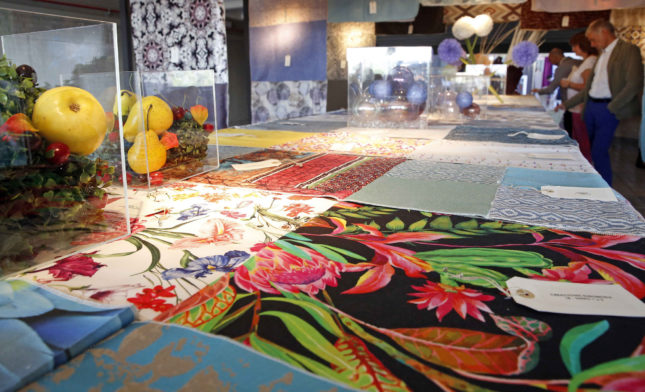 Selina Lake, stylist and author of Botanical Style says that you can get started by creating exotic patterns on your walls with a selection of fresh, tropical leaves: "I used the frondy leaves of a pygmy date palm (Phoenix roebelenii) and heart-shaped Swiss cheese plant leaves. Arrange them across your wall and tape them up with neon washi tape for a fun look. The leaves will stay green for about a week. For a more prominent display, you could opt for faux leaves – Abigail Ahern sells a beautiful range of jungly faux leaves and stems, from California buds to banana leaves, which will last and last. This is a great idea for a tropical-themed party too."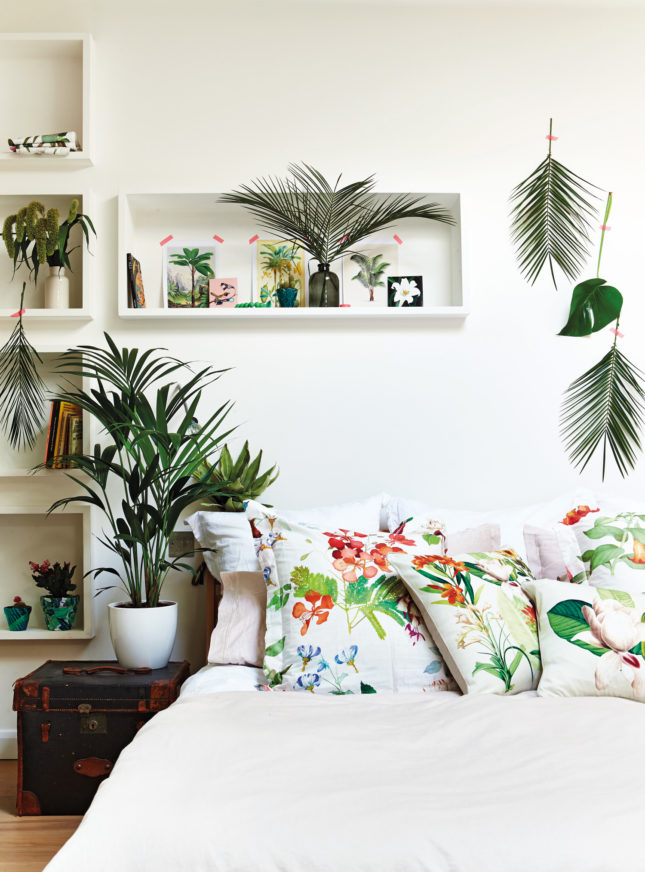 Alicia De Costa is influenced by nature and uses this as the main theme in her designs. A key inspiration behind her first collection entitled 'Birds In Paradise' came from her fascination of drawing tropical birds. The collection features Toucan (pictured above), an intricate jungle-themed wallpaper with a vibrant hand-drawn toucan amongst lush foliage and flowers.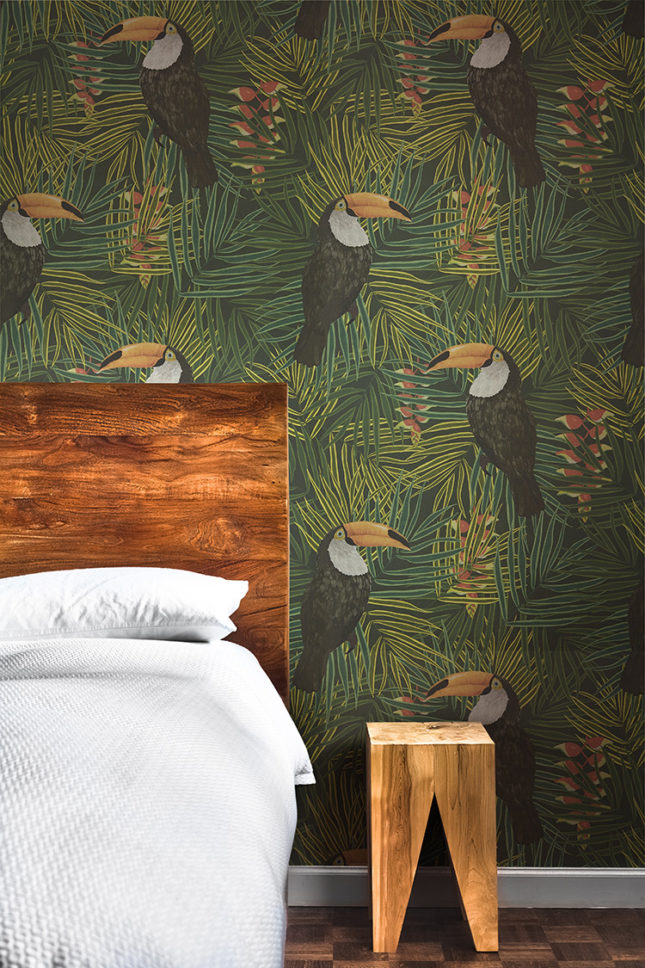 Clarke & Clarke's Colony collection is exotic and whimsical, featuring monkey motifs on jacquard cut velvets and digitally printed fabrics. Complement the look with Clarke & Clarke's matching Colony wallpaper range.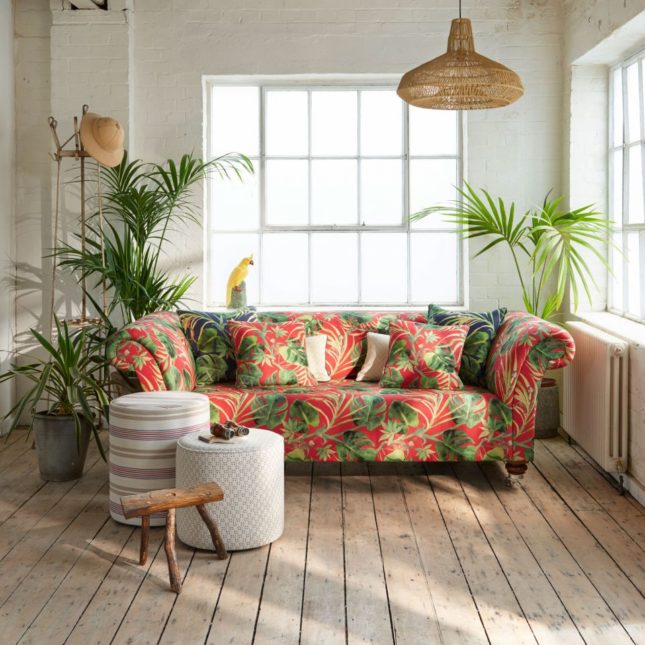 And, of course, the high street is following suit with a whole host of fun accessories:
So, if you've had enough 'hygge', we can't think of a better time to put this trend to the test. It's still chilly outside, why not introduce a different kind of warmth indoors?