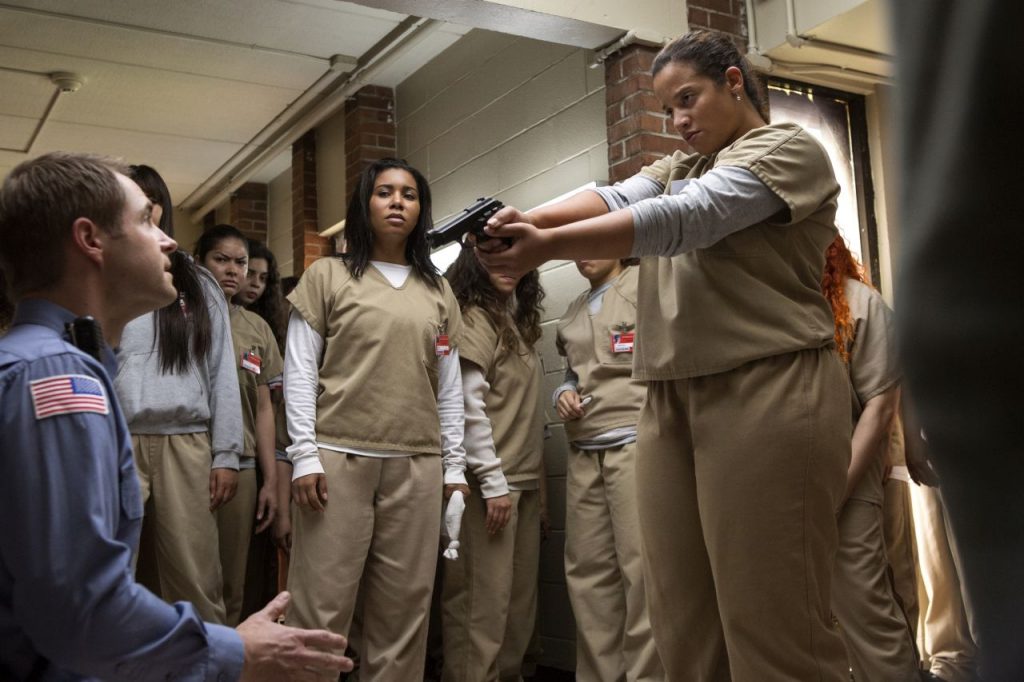 We've been waiting for what feels like years for the fifth season of Orange is the New Black, and today is finally the day! The latest season of the Emmy Award winning drama is back, and hopefully better than ever. Streaming on Netflix from today, many of you will be planning to spend your whole weekend with the Litchfield inmates. However, if that's not your bag, we thought we'd take you through four other Netflix original series you can binge on all weekend long. If the weather remains as wet and blustery as its been all week, it's all you want to do this weekend.
1. Orange is the New Black - Season 5
We left off at the end of season four with quite the cliffhanger, and this season promises to continue to touch on the same timely and relevant social themes that we know it for, with this season concentrating on the racial and economic tensions that run rampant in the halls of Litchfield.
2. Flaked - Season 2
Chip returns to Venice after a short exile and finds that he is persona non grata. No store, no friends, not even a guest house to live in, it's a long road back to the way things were.
3. Orphan Black - Season 5
Streaming from Sunday, June 11, it's the final season of the drama. Sarah and her sisters scramble to protect Kira from Neolutionists and unravel a mystery that stretches back more than a century.
4. Shimmer Lake
Unfolding in reverse time, this darkly comic crime thriller follows a local sheriff hunting three bank robbery suspects, one of whom is his brother.  Stars Benjamin Walker, Rainn Wilson, Stephanie Sigman and Ron Livingston
5. House of Cards - Season 5
Another Emmy nominated drama from Netflix, House of Cards returns with Golden Globe winning stars Kevin Spacey (as Francis Underwood) and Robin Wright (as Claire Underwood), whose characters have always been each other's strongest allies, show cracks in their relationship.