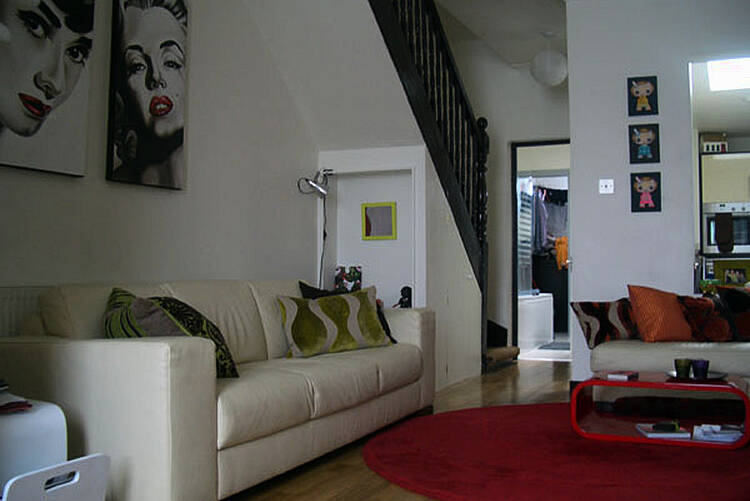 When Brian Pluymen decided to restore his old family home, it was no easy task - but with bargain hunting skills and creative flair, Brian transformed this home into a bright, clean and minimal space without breaking the bank.
Brian cleverly spent his money on budget furniture and designer accessories - resulting in a gorgeous mash-up of classic designer pieces and items from IKEA, TK Maxx and B&Q.
Living room:
We love how Brian has made this relatively small space elegant, masculine and minimalist.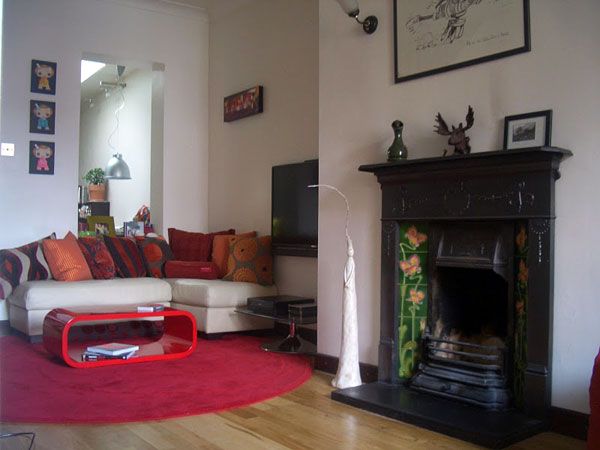 The details: Carpets, IKEA; Sofa, Diamond Living; Scatter pillows, TK Maxx; Coffee table, Curry's; Fireplace restored by Antique Fireplace Restorations, 65-66 Francis Street, Dublin;
Triptych above sofa, 'Hilles', Hilda Groenesteyn, studio HILLE.
The details: Seagrass carpet, Carpet Wise Tallaght; Paint ,mission brown, supplied by MCRB Thomas street; Lichtenstein prints, Domus.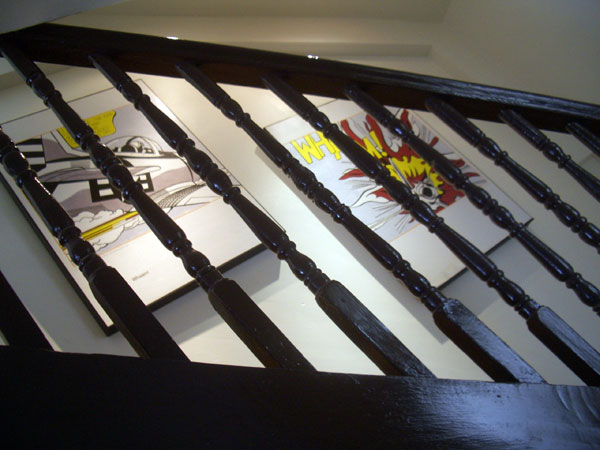 Kitchen:
Before
Brian's dated kitchen looked cramped - and was in serious need of some proper storage space.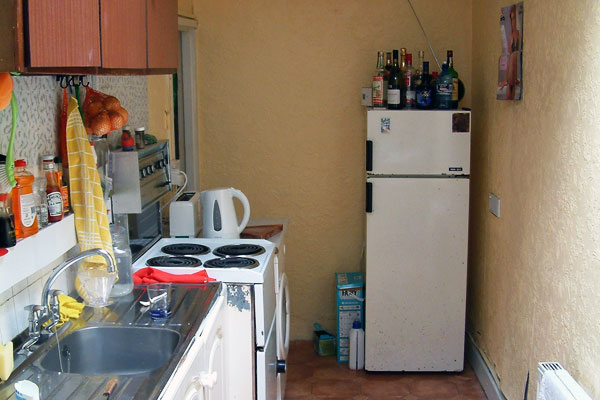 After
Brian has opened up his kitchen by installing clever storage and choosing a neutral colour palette.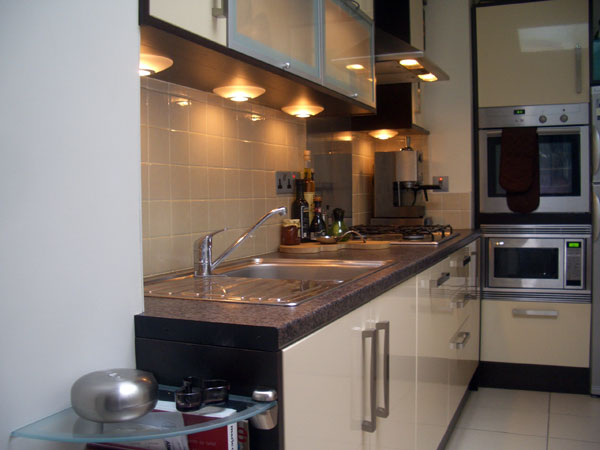 Brian told us that the only item in the kitchen that was not on sale was the fridge - overall he counts around €1000 euros savings by bargaining on everything.
It pays to haggle, buy display - even just ask and you might get display price for a new product because they don't want to tear up the display, but do want the sale.
The details: Kitchen, Cash & Carry; Neff hob & oven, Smeg hood, Harvey Norman; Sharp microwave, DID; Beko fridge, Power City; WMF & Iittala ashtray - MESA Dublin, Dun Loaghaire; Gaggia coffee machine, Brown Thomas; Lights over counter (halogen 10W), B&Q.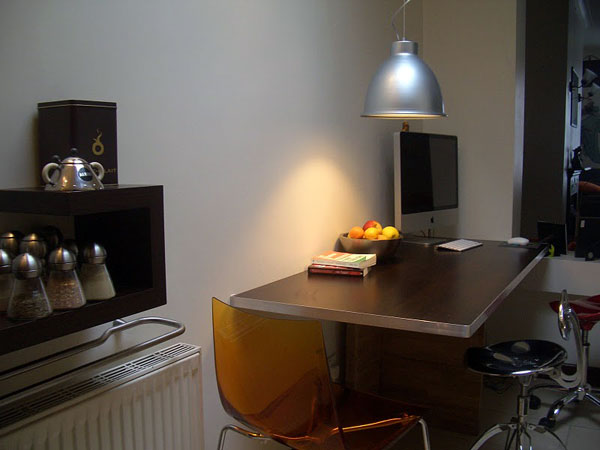 The details: Table, made by Brian; Metal stool, Beat stool, Red stool, Domus; Orange chair, Kian; Light over table (with wireless switch), B&Q; Unit spices sit on Caligaris, Meadows & Byrne.
Bathroom:
Before
This garish colour scheme was too much for this compact bathroom.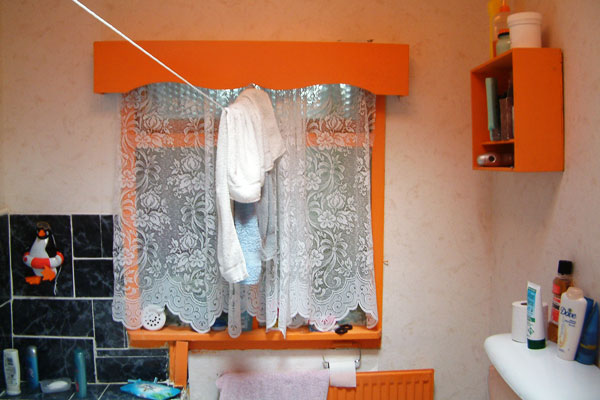 After
Modern, compact and neutral - Brian has managed to revitalise this small space.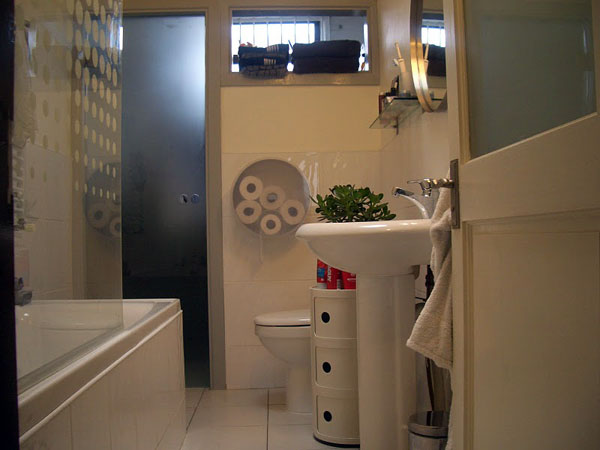 The details: Bath, toilet, basin, showerscreen, taps, (all on sale) B&Q; Toilet roll holder, IKEA; Glass door, Mira glass; Storage unit, Inreda Kartell
Bedrooms:
Back bedroom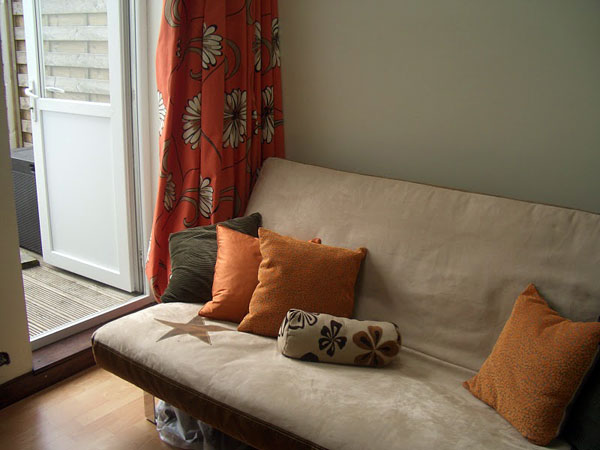 The details: Sleeper sofa, Innovation, supplied by Living Quarters Thomas Street, Dublin; Pillows, TK MAXX; Paint, MRCB; Curtain, Apollo Blinds.
I very much recommend MRCB for their section that helps with colours selection - I was very very impressed with the lady who runs that place.
Master bedroom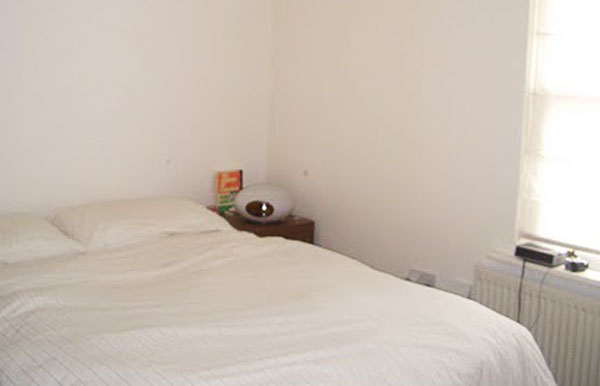 The details: Bed, Living Quarters; Bedstand, Kian; Covers, Meadows and Byrne
En suite bathroom: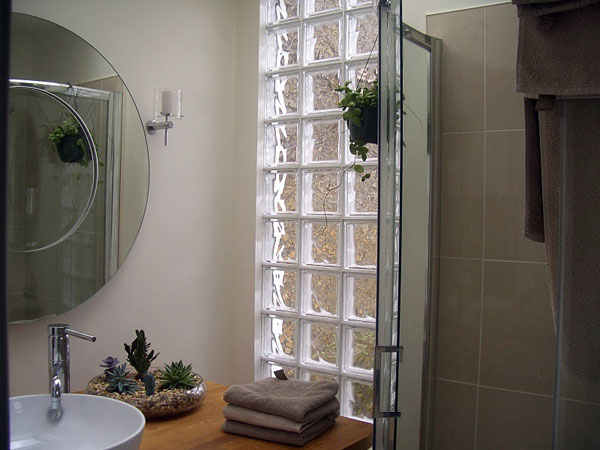 The details: Fittings sourced from PH Ross; Tap, toilet, tray, enclosure, Merlyn; Worktop (oak), Woodworkers; Danish oil, MRCB; Bowl for cacti, IKEA; Mirror, Meadows and Byrnes; Towels, Osprey home; Lights, Hicken Lighting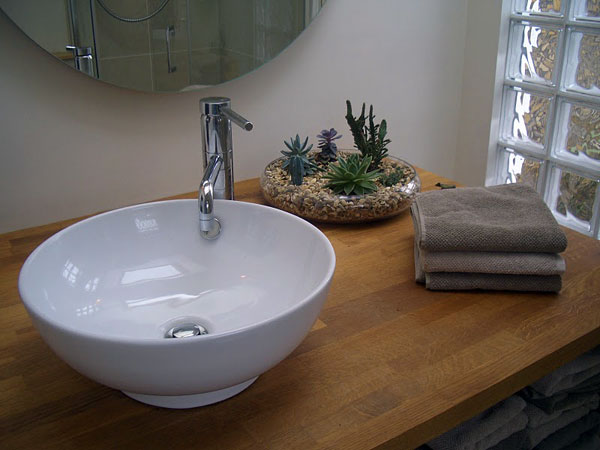 Roof garden: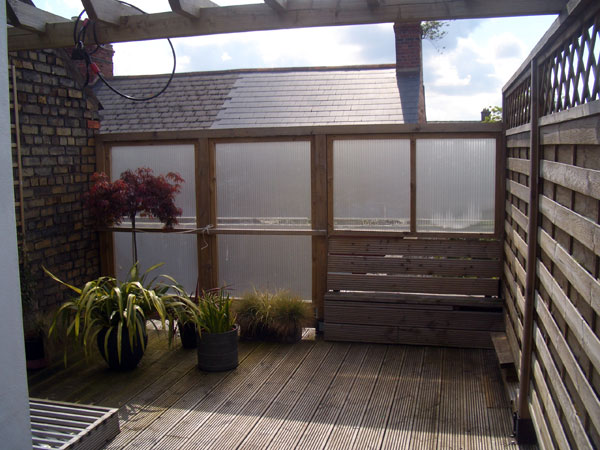 The details: Deck wood sourced from Chadwicks; Deck panels sourced from Woodies; Transparent panels on the deck from B&Q; Lights, Hicken Lighting.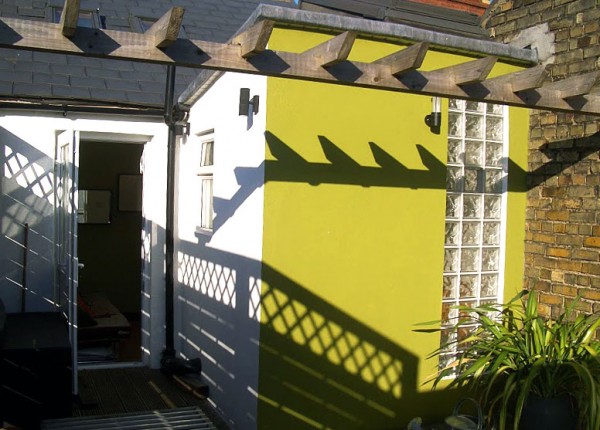 Our verdict:
Brian has made his home modern, comfortable and personal - and with a strong bargain hunting ethos and DIY skills, he managed to save quite a lot of money. Brian's home makeover has definitely inspired us to give haggling a try!
What are your ultimate bargain hunting secrets - do you have any haggling tips? We'd like to know, so leave us a comment!
Share This Article