A House and Home promotion
All images by Kieran Hartnett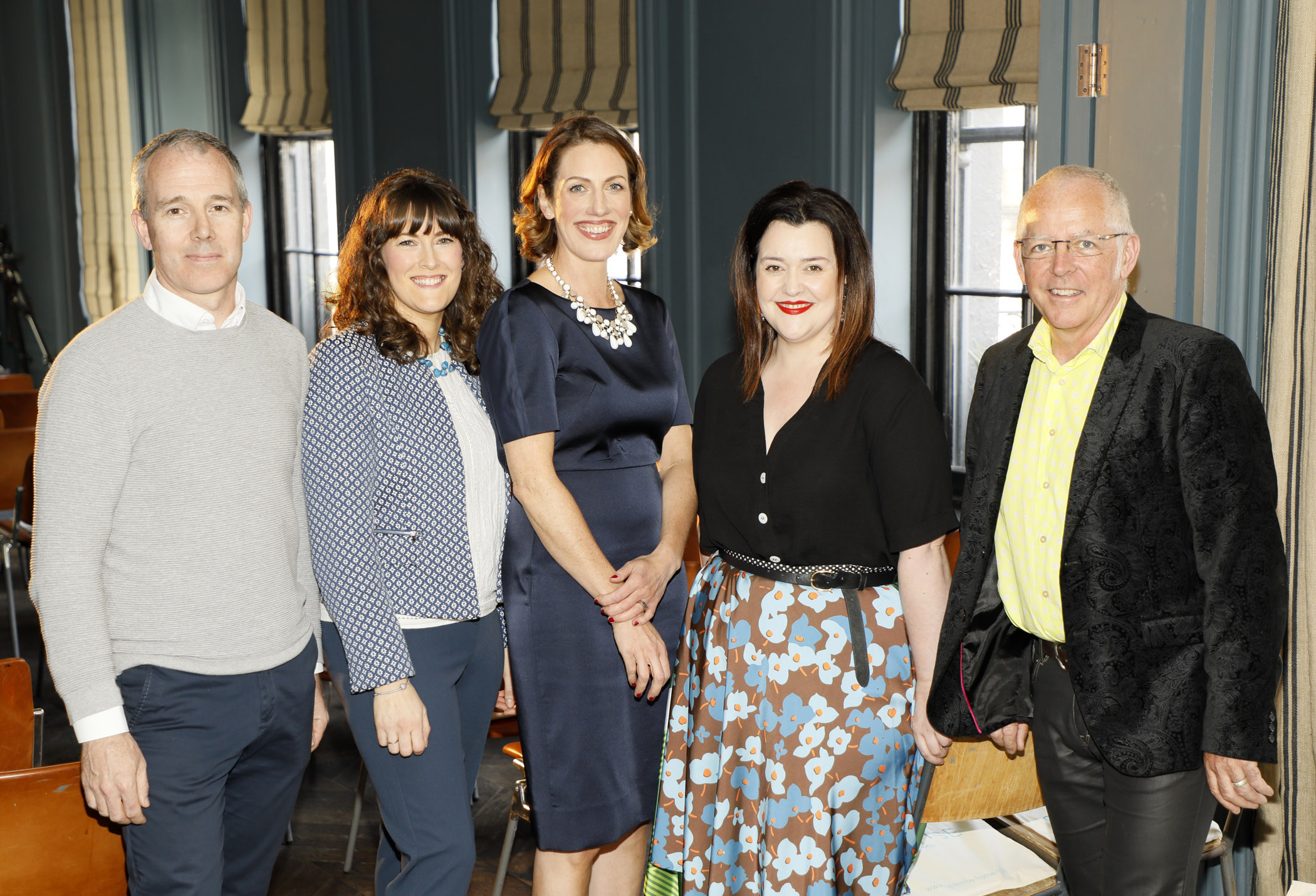 The Blue Room at the Dean was a packed house last night for Optimise Home's 'Where to begin with your interiors' event, the second in a series of talks by the architecture and interior design specialists.
Curating and enhancing a sense of well-being through interior design and choosing the right colours, lighting and layout for your home, were at the top of the agenda for the sold out event.
The panel discussion was led by Denise O'Connor, the founder of Optimise Design and Optimise Home. Denise was joined by a group of interiors industry experts including Niamh Coffey of Dulux Ireland, Rocky Wall from WINK lightening, and Dr. Michael Keane, Neuroscientist. And House and Home's own Editorial Director, Kirstie McDermott chaired the panel, keeping guests entertained, while they sat back, listened and absorbed all of the insights and tips from the experts.
A delightful selection of Italian wines was served to guests on arrival, before attendees took their seats. Audience questions to the panel rounded out the event, which was an enjoyable and informative evening on all things interiors.
Designed to make things easy for you, Optimise Home's offers a pay-as-you-go service for architectural design advice, along with additional services from planning permission to tender drawings and interior design services. Choose from four unique packages, the first of which is the Optimise Home package, priced at €2,250 and is ideal for anyone planning a small scale renovation. Optimise Home Plus package, priced at €4,500, is for anyone whose project needs planning permission. Optimise Home Plus Tender package, priced at €4,500, offers detailed drawings for those looking for more detailed costings for their project. Finally, their Interiors Design Package, priced at €450, is an interior consultation service for those looking for help with choosing colours, finishes or furniture for their home. All fees include VAT.
Social shots - Optimise Home's 'Where to Begin with your Interiors' event