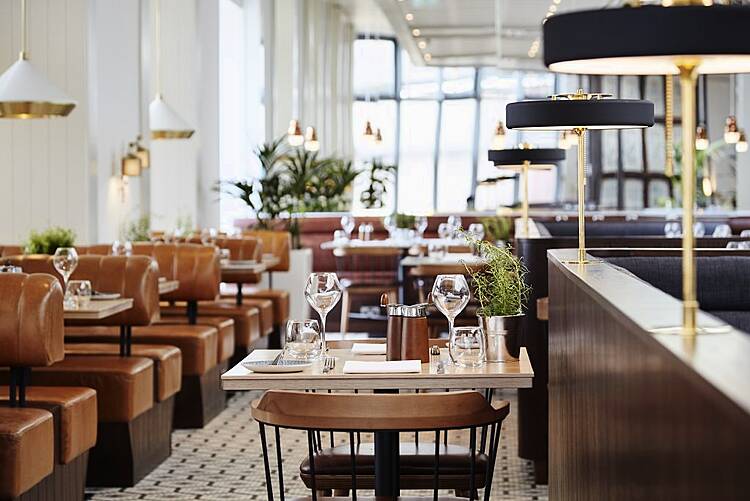 As far as hotel extensions go, The Red Cow Moran Hotel has really pulled out all the stops. The hotel, on the Naas Road, has just unveiled seven brand new storeys, with added stylish bedrooms, meeting and event spaces, a fitness suite, and a new place to dine, Tom's Table. The €15 million investment was fully completed earlier this year. We take a look around and discover some beautiful design elements brought forward by interior designer, Nikki O'Donnell and her team from NODA. 
There are two areas, within the extension, that particularly piqued my interest and, unsurprisingly, they both involve eating and drinking – activities I'd consider myself a pro in. First up, is Tom's Table, which opened in December. The main focus of this restaurant is to promote getting together with friends and family, for good food – in particularly, and very fittingly, for steaks. Communal seating arrangements, ambient lighting, combined with rich leathers, exposed brick and metallic details ensure that this is a space you'll want to stay and socialise in, over a meal and a glass of wine.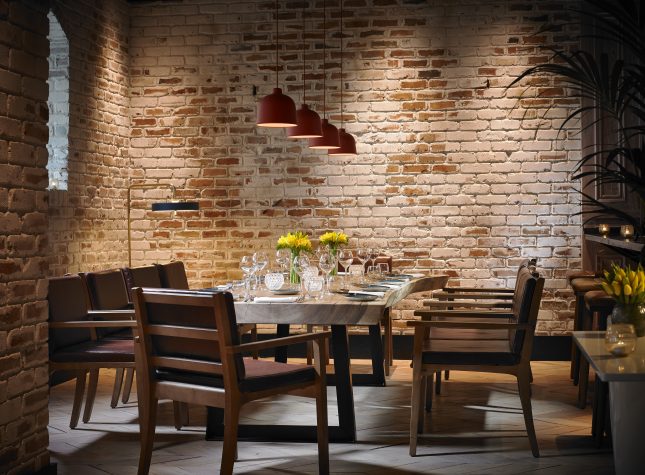 Tom Moran, the hotel's owner, grew up in a big family where the table was the hub. Aptly named, the restaurant has a big table at the front, ideal for large groups, business lunches and social gatherings.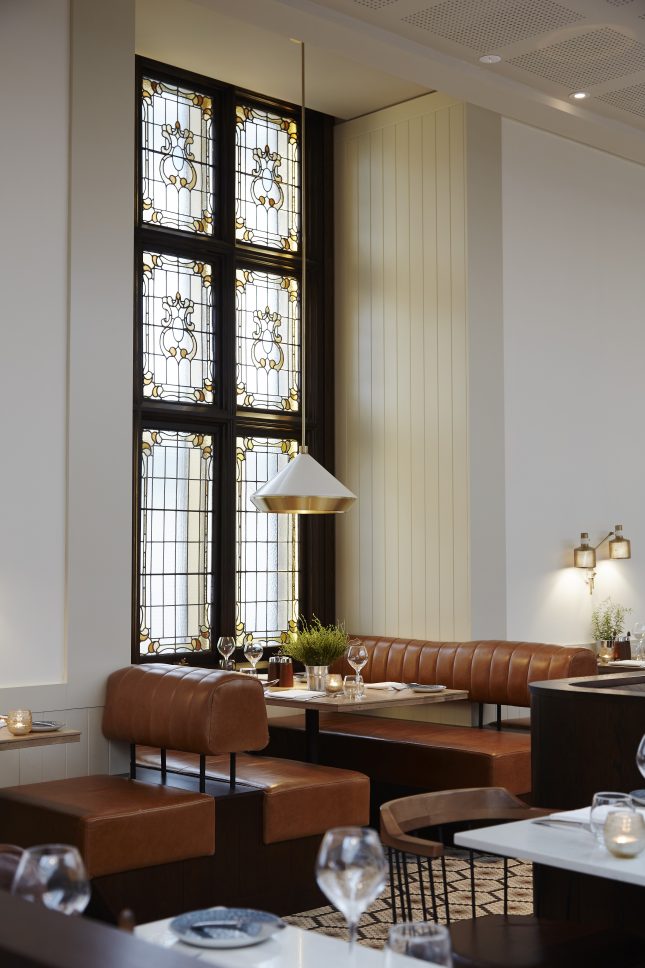 Floor to ceiling windows promote extra space and fill the area up with fantastic light. I love the mixture of textures and patterns throughout this space, ensuring there's always something interesting to look at.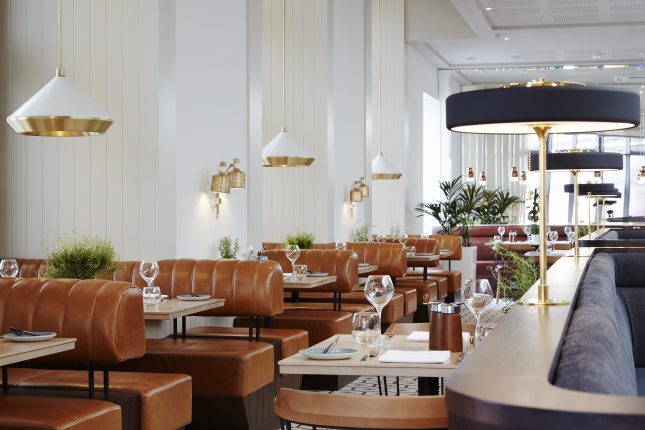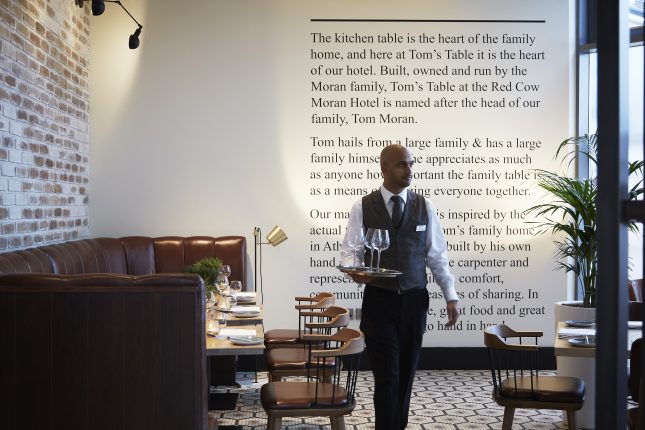 Secondly, The Link Lounge, with coffee dock and wine bar (below) is a room flooded with light. The feature fireplace, cosy booths and club chairs in cognac leather, complement the beautiful parquet floors. And, we're giving this hotel extension extra props for the centralised cluster of Vertigo lights. Where ever you put this stand out feature, people are sure to take note.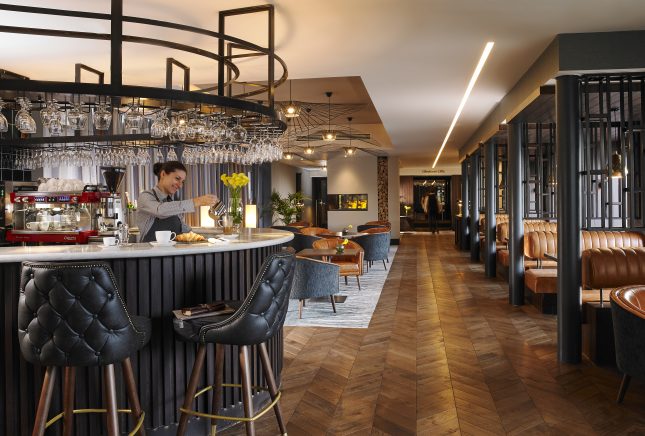 With an emphasis on food, community and socialising, we can't wait to try out this hotel's newest food and drink offering – if the aesthetic is anything to go by, we'll be just as positively surprised. Watch this space.