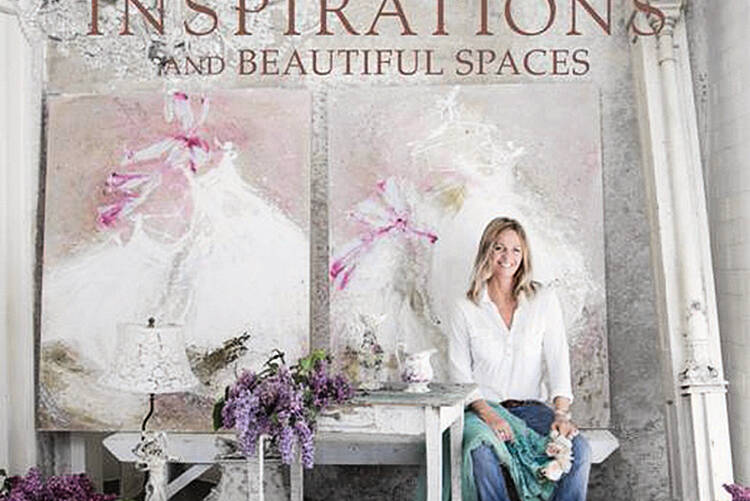 Shabby chic queen Rachel Ashwell's book Shabby Chic Inspirations and Beautiful Spaces by Cico Books is the drool-worthy follow up to her hugely successful book Shabby Chic Interiors. In her latest book filled to the brim of interiors eye candy, Rachel shares her love and passion for the old, battered and imperfect and shows how her famous Shabby Chic ethos can transcend fashion trends.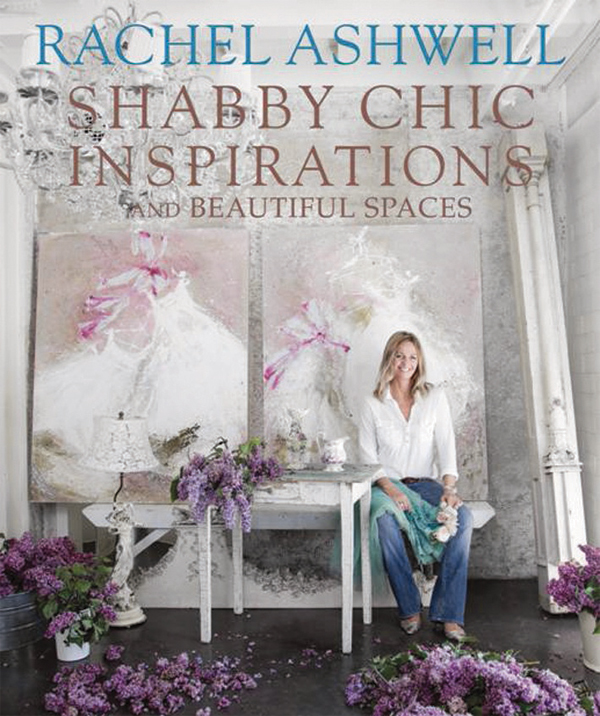 Rachel rescues timeworn, chippy painted pieces of furniture and vintage accessories and gives them new life. Fresh flowers are always part of Rachel's interior schemes.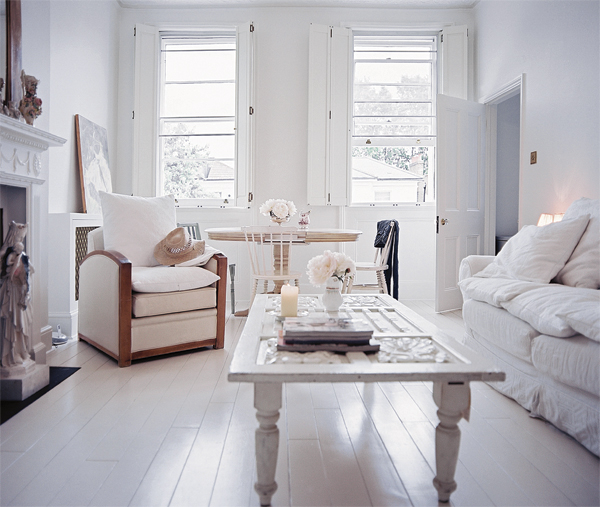 Even in her rented townhouse in London's Notting Hill, Rachel insists on bringing her signature shabby chic style to her surroundings. Her style includes lashings of white paint; oversized white slip-covered sofas buried under piles of soft cushions and finished of with lots of quirky vintage pieces and some bling. An antique door has been given new life as a coffee table in her living room above.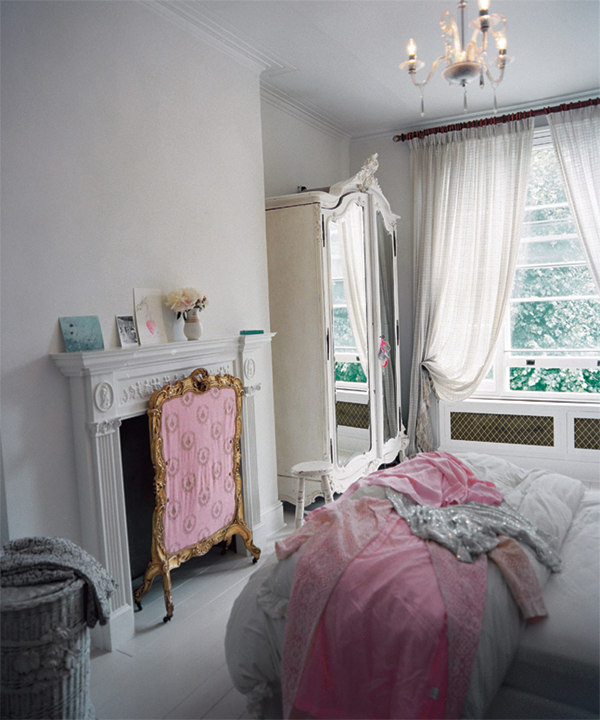 Rachel confesses that it was the mirrored French armoire in the bedroom that was the decider when she was viewing the house. A vintage gilded fire screen was given some new fabric and a rescued painted stool finds a new home in her peaceful bedroom.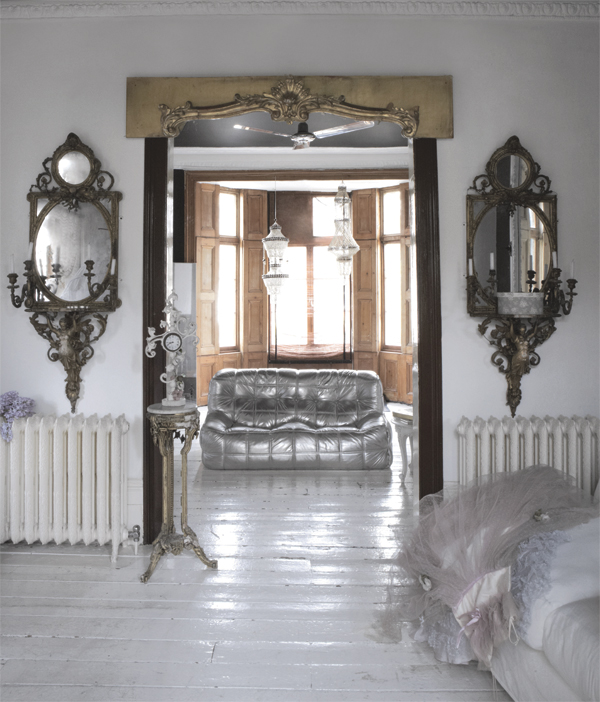 The modern and ancient happily go together in this unique space designed by Sera Hersham-Loftus. The silver quilted sofa is a surprising yet fun addition to this quirky living space.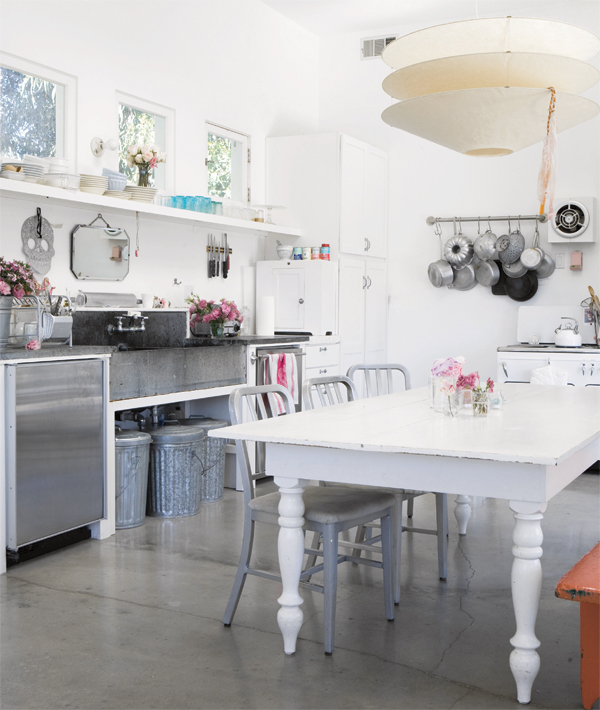 In the kitchen of Brendan McBreen and his wife Jeanne, vintage charm is married with industrial masculinity for a beautiful and truly unique kitchen. A glazed concrete floor is a great accompaniment for this look. Go for stark white for the best impact and add in utilitarian buckets and containers for the industrial edge. You'll pick up vintage glass bottles and jars from Dress my Home on Pickit and galvanised bins similar to these at IKEA. You'll also find other industrial treasures at Industry on Pickit.
We recommend nipping out to the bookshop for this book, making yourself a cuppa and curling up on a comfy chair this weekend for a lazy afternoon of pure interiors Heaven. You can browse Rachel's store and blog for even more enviable inspiration.
Enjoy!
All images via www.cicobooks.com