We spotted this kitchen makeover on Love and Olive Oil and we can't believe the difference! They moved into their new home but couldn't stand the same maple presses that had been in their old home, all dwarfed by the high ceilings in the room.
They wanted to remodel it to transform it from a dark, dreary space to a much lighter and brighter one - basically as white as you can get - and with far more storage. So, they gutted it!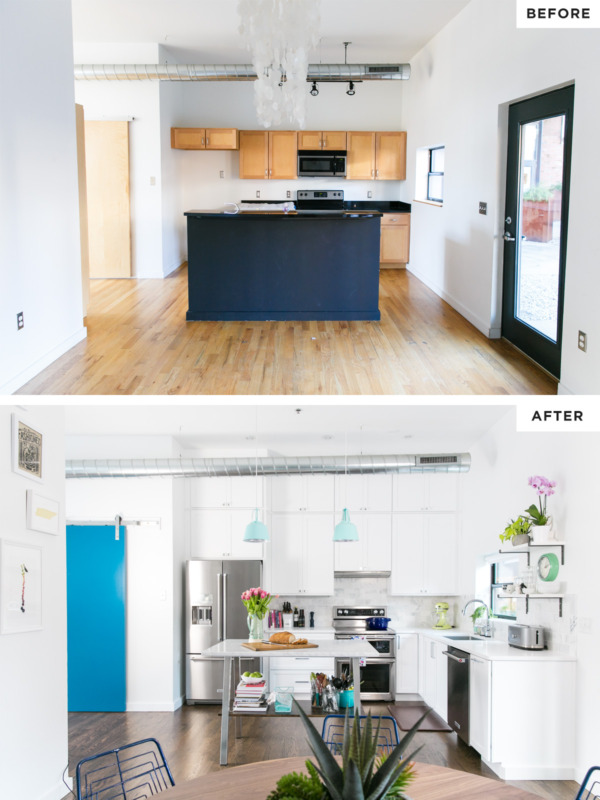 It took eight months from when they gutted it to when they could say it was finished, with the help of their interior designer friend Kendall Simmons. The biggest changes they made was moving the location of the sink to under the window, and removing the existing island which was far too large for the room.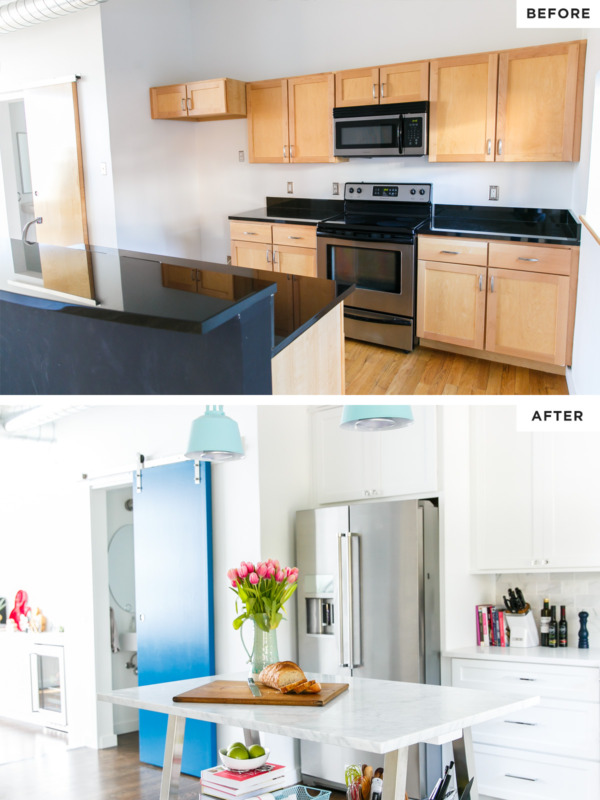 The new L-shape on the kitchen once the sink was moved the island removed, made space for an appropriately sized island, which the couple made themselves using stainless steal legs from Etsy, topped with marble.
They originally wanted to outfit the whole kitchen in marble, but that wasn't practical in a busy kitchen, so they opted for white quartz, with a marble subway backsplash.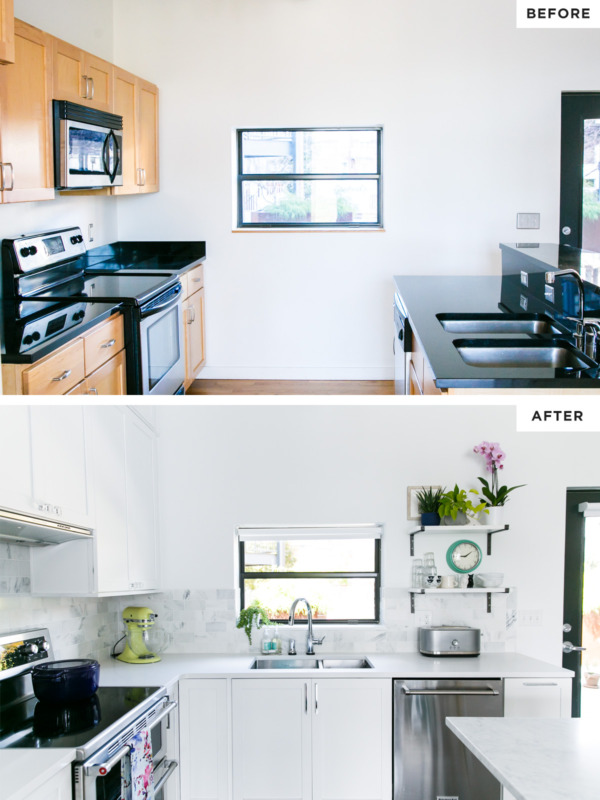 The other main change was removing those small presses and replacing them with two rows of bright, extra-tall white presses that reach up to the ceiling. It tripled their storage and made the room look so much bigger.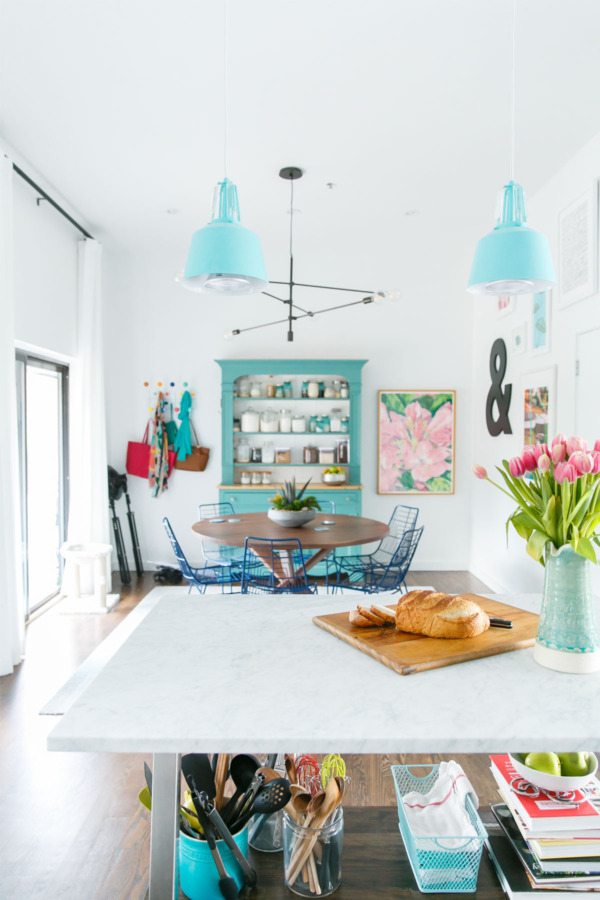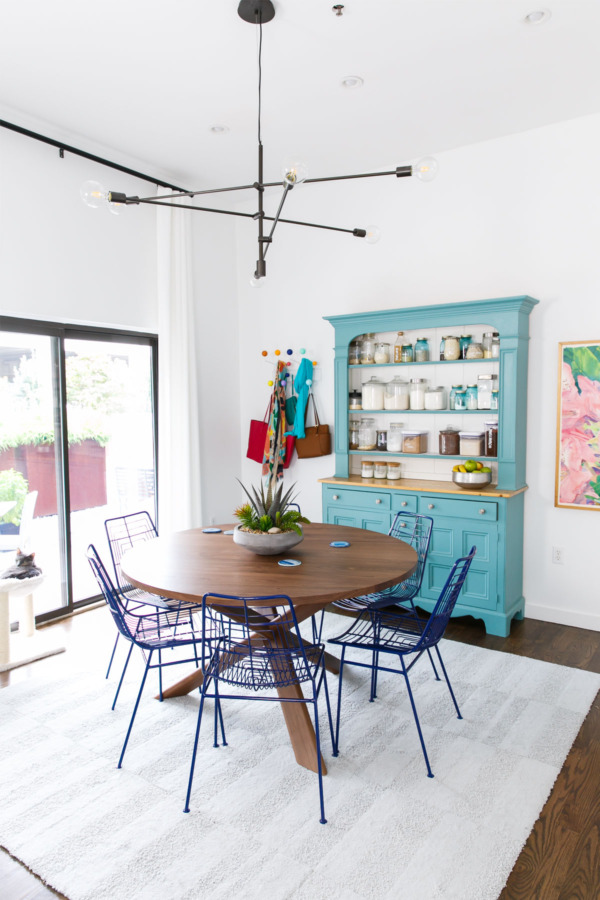 The old floors were replaced with a medium walnut coloured floor, which contrasts well with the white cabinets. And on the wall between the kitchen and living room, they sunk a full size pantry.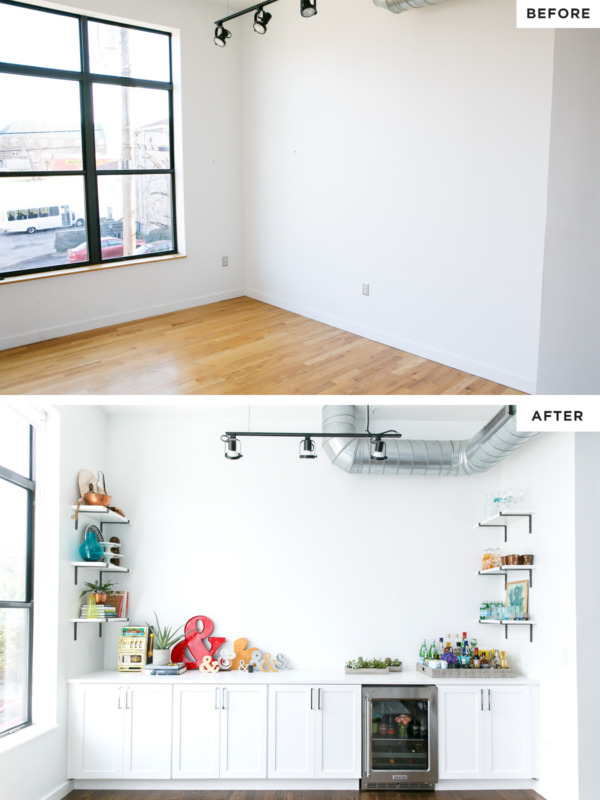 For more detailed shots of the kitchen and all the sourcing and product details, visit Lindsay's post on Love and Olive Oil blog.