This attic conversion took its inspiration from glamorous hotel schemes and definitely delivers on its promises
Photography: Philip Lauterbach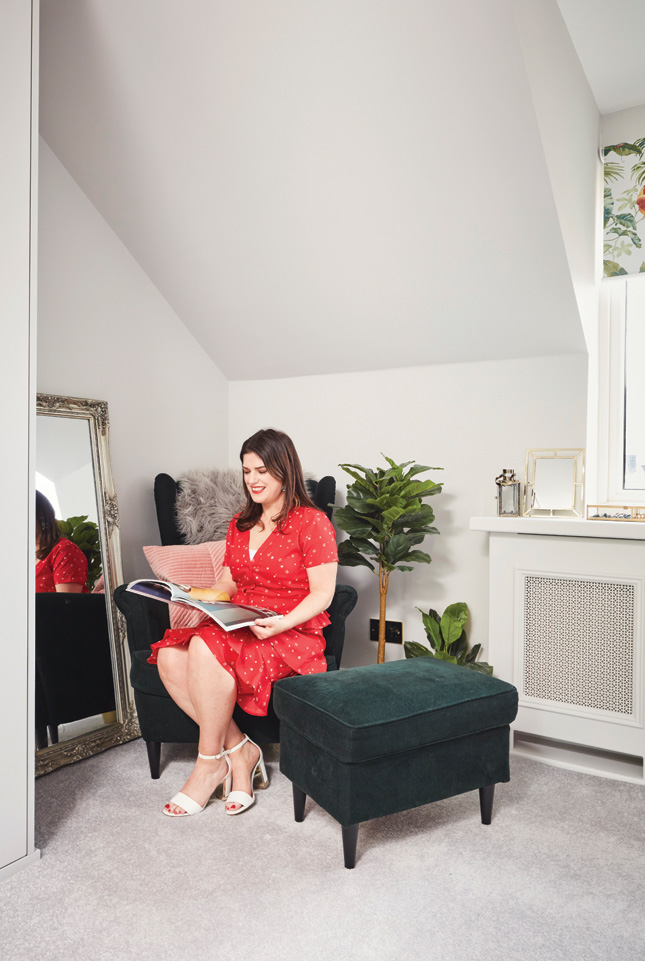 ATTIC CONVERSION DETAILS
Project: The creation of a second floor in a new-build home to create a stunning master bedroom for its owners. A large bedroom, en suite and office-cum-storage room have added value and space to this beautiful home
Homeowners: Anne Marie Boyhan, Husband Ivan and daughters Ruby and Lexi
Attic conversion cost: €45,000
What they did: Anne Marie and Ivan always intended to make usable space out of their attic, and had their home's original builder add a stairs to the space when they first bought the house. With a new baby and Ivan working from home, they decided to move their room into the attic, adding a dormer window, brand new bathroom and a second smaller room too.
BEFORE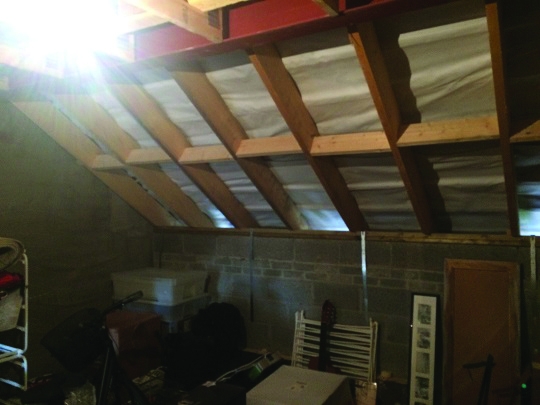 AFTER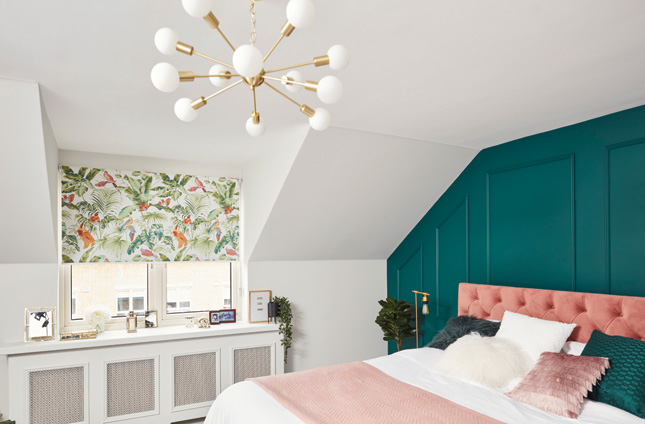 When Anne Marie Boyhan and husband Ivan bought their new-build three-bed home in Dublin 9 in 2016, they were offered the option of adding an extra floor in the future. "The house had two floors and the builder asked if we wanted to extend into the attic in the future. For an additional cost, they put a stairwell and landing into the attic space," she recalls.
Initially used as storage space – "It became a bit of a dumping ground," Anne Marie laughs – the couple started to come under pressure for extra room. "With baby number two on the way and Ivan working from home and using one of the bedrooms as a home office, we needed more space," she says.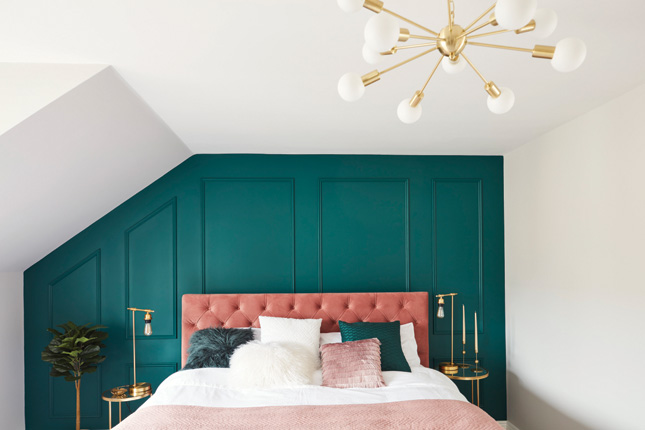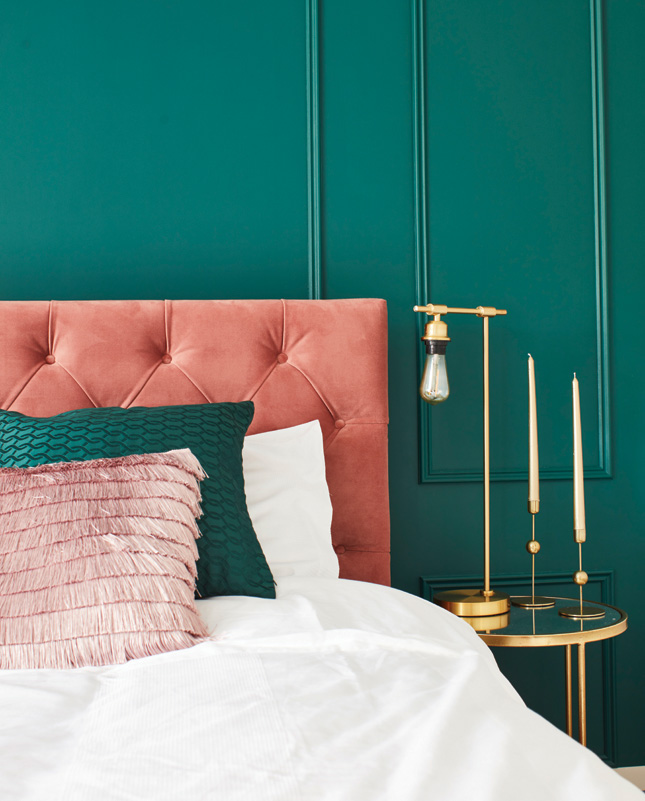 While initial work on the attic conversion had been done by the builder, there was more to do. Architect's drawings were commissioned, and a planning application was submitted as they were looking to add both a dormer window and a fourth bedroom. "Once that was approved, we tendered for a builder who who'd comply with the Home Renovation Initiative and looked at three builders' quotes," Anne Marie says.
They found theirs the tried and trusted way – "based on customer testimonials, we found the most brilliant builder in Ciocan Construction," she says. "Hardworking, able to cater to our every whim and meticulous," she adds.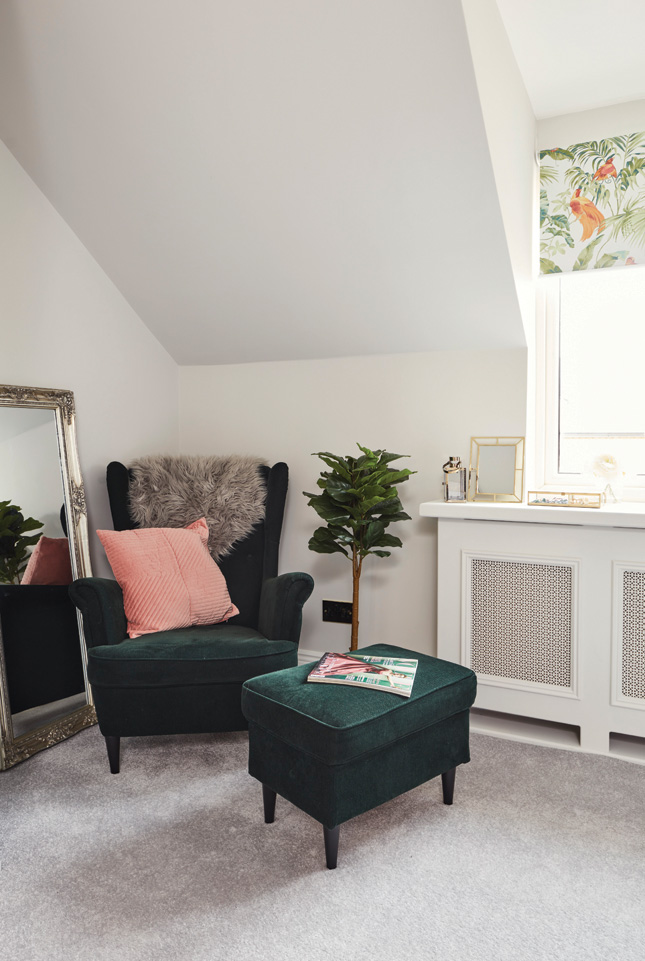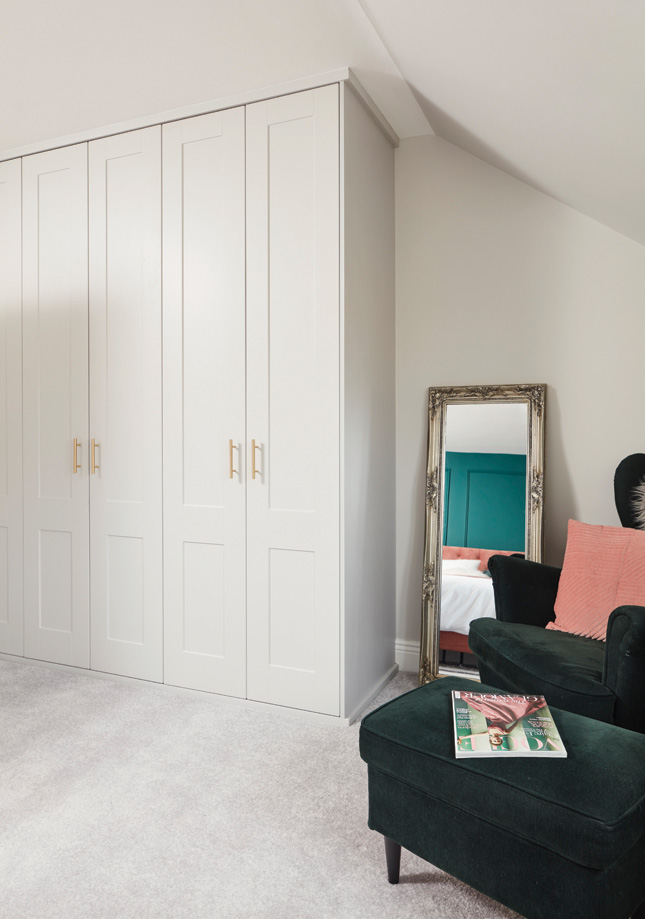 The work on the attic conversion took eight weeks and involved scaffolding, cutting into the roof for the dormer window, which was sealed with zinc by a specialist supplier, as well as plumbing, electrics, insulation, plastering, eaves storage, heating, painting and carpentry.
Now, the transformation is complete, and the couple has gained an extra 40 sq m of space in their home. One side of the new second floor houses a small office-cum-storage room, and on the other you'll find a large master bedroom with en suite bathroom. It's a true show-stopper.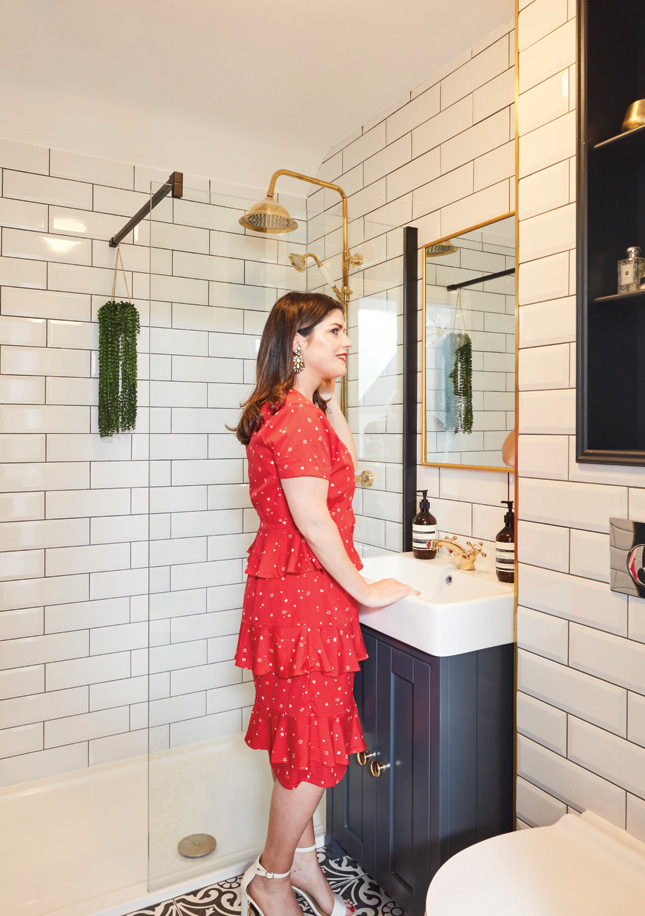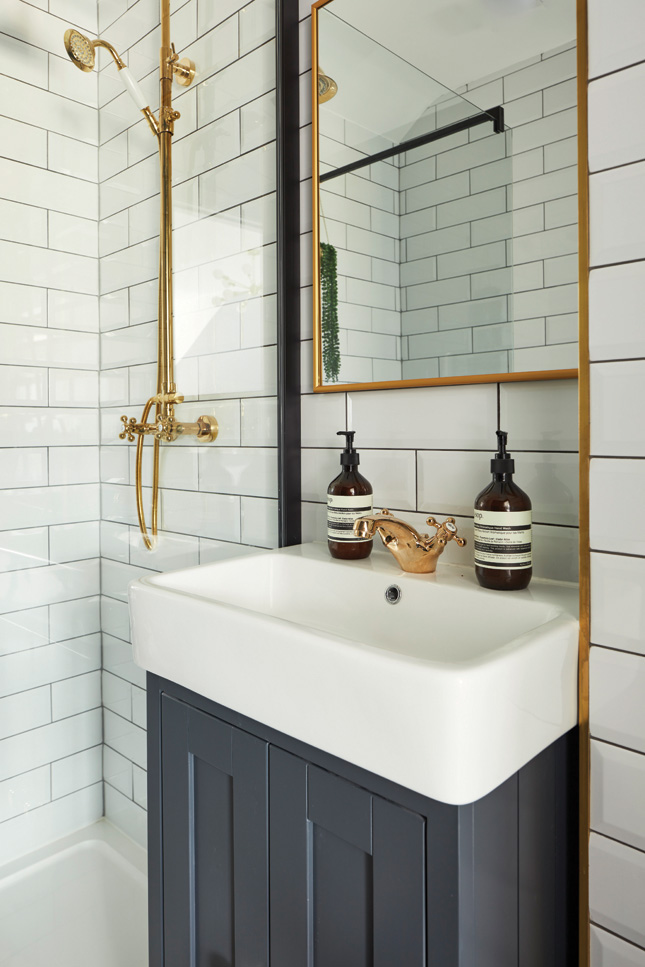 It's clear to see Anne Marie's passion for the project. With over 2,000 followers on her fashion and décor Instagram account @whatshewears, she's already immersed in what's new and different. "My inspiration is mainly from hotels. For the bathroom I drew inspiration from London's Hoxton Hotel and Dublin's The Devlin," she says. Other bloggers are a point of reference too. "Gold is a Neutral and The Frugality share my obsession with brass and gold bathroom fixtures," she smiles.
The bedroom references came from Pinterest and Instagram. "I documented the build on my Instagram – I was amazed at the tips and ideas I received from the Irish Interior Instagrammers and the #MyHouseAndHome community," she says.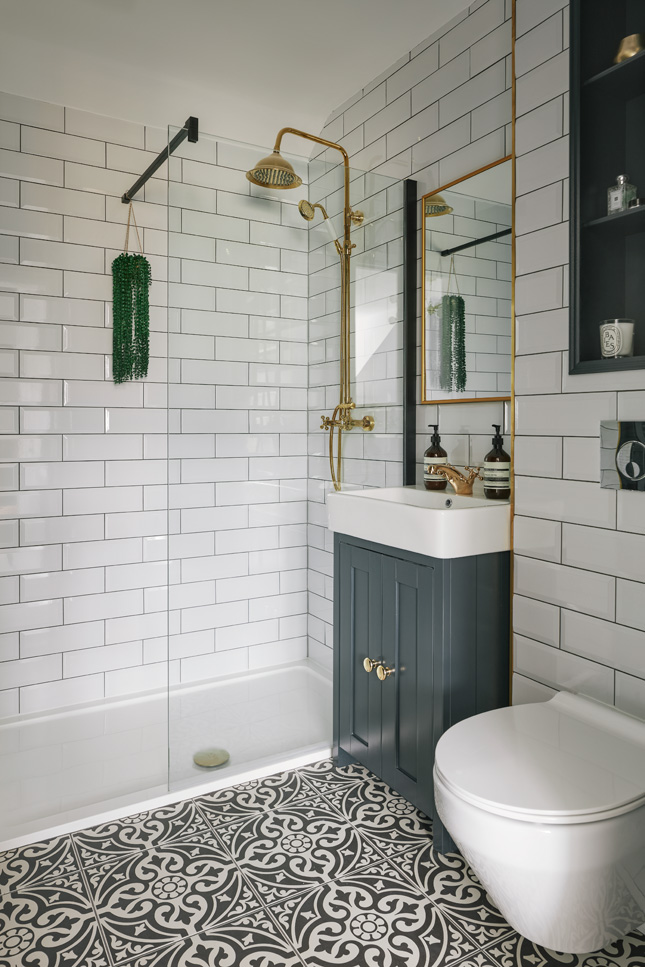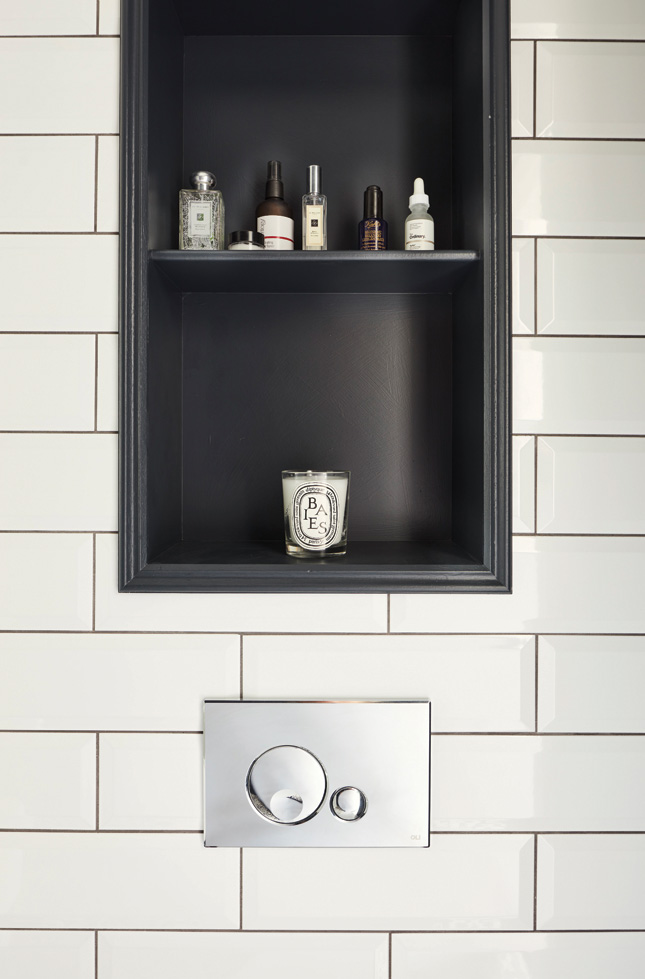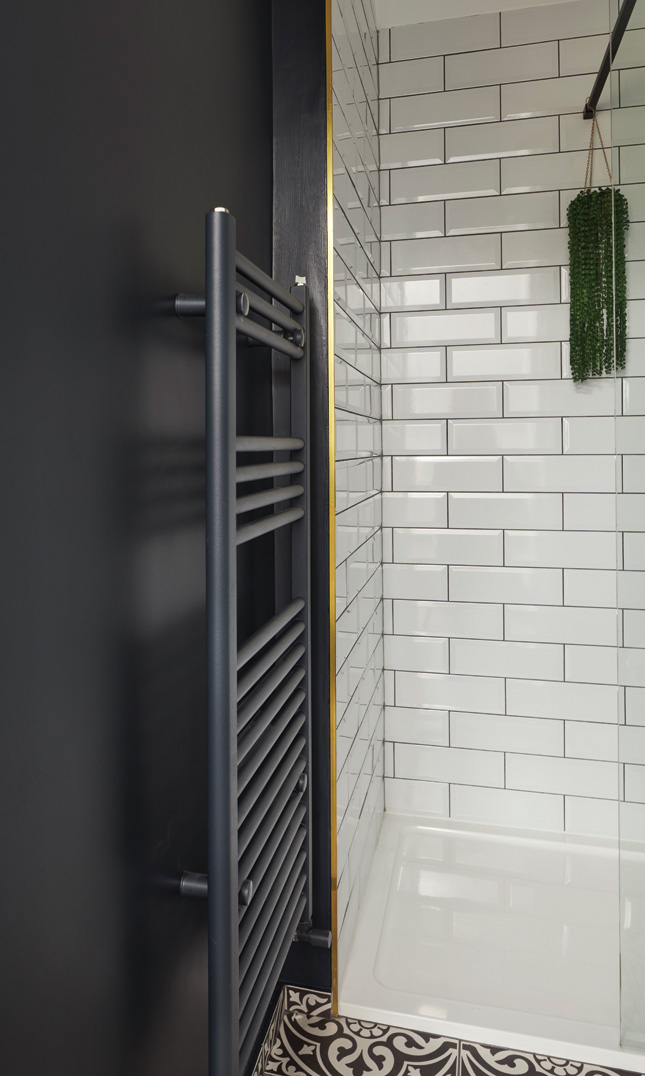 Now, despite learning a few lessons along the way – "knowing how long and hard it was to source the bathroom fittings, I'd have sourced them earlier in the process" – Anne Marie says she is, "thrilled to bits with it."
"I really enjoyed the design process and how it all came together. I trusted my gut (and the mood board in my head) and knew it would be lovely," she says, adding, "we now have a wonderful light-filled space which I love spending time in. I'm chuffed with how I was able to put my own stamp on it."
ATTIC CONVERSION SOURCEBOOK
Bathroom
Wall, floor tiles, grout: Monopole Ceramica metro tiles and British Ceramic Devonstone Black tiles with anthracite grout at Outhaus
Bathroom paint: Railings by Farrow & Ball
Shower unit: TileOnce Bathrooms and Tiles, Kilmainham, Kells, Co Meath
Sink taps: Deva Tudor Mono basin mixer tap with pop waste in gold at Chadwicks
Shower head: Senlesen brass shower at Amazon.co.uk
Sink and Sink unit: Lansdown from Outhaus
Mirror: Denvir wall mirror from Made.com
Bedroom
Bed: Skye from Made.com
Wall paint: Breathe Deeply by Valspar from B&Q
Wardrobes: Custom made by Ciocan Construction
Handles: Plankhardware on Etsy.com
Carpet: Dublin Mist from Carpet Express
Rug and ceiling light: Marks and Spencer
Bedside lamps: Helen James Considered at Dunnes Stores
Window blind: DecorativaDesign on Etsy.com
Cushions and bedding: H&M Home, West Elm, Penneys and Aldi