Photographer Paula moved into her Offaly house in 2008, and couldn't agree with her partner on what kind of kitchen they wanted. Ten years on, they finally managed to get the kitchen remodel of their dreams.
Before the kitchen remodel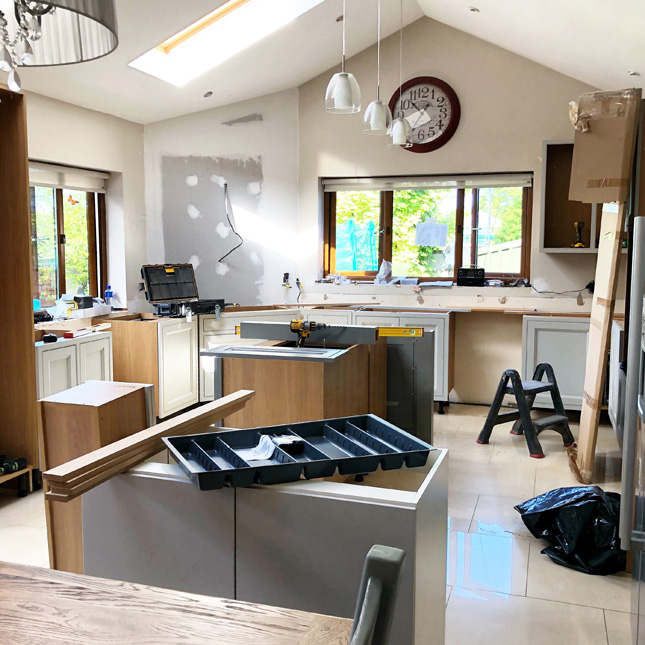 After the kitchen remodel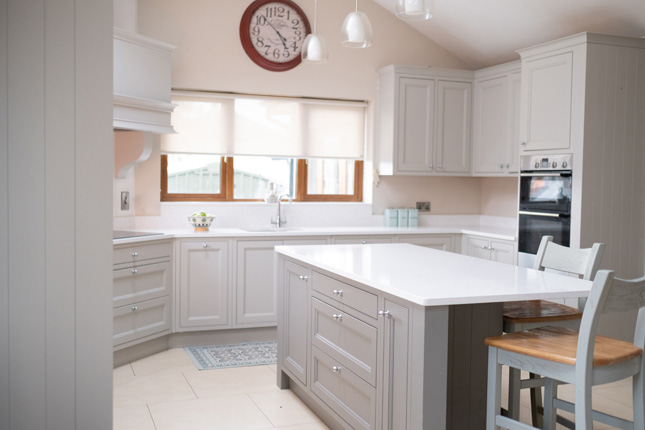 What made you decide to renovate your kitchen? 
When we moved into our new house in 2008 we couldn't agree on what kitchen we wanted. We also had a lot of expenses with trying to kit out a brand new house so we decided on a cheap kitchen with plans to update it later.  The recession hit almost immediately after we moved in, and it was ten years before we got around to changing the kitchen.
What was involved in the kitchen remodel?
Having rang a few kitchen suppliers, we went with Nolan Kitchens in Mullingar who were the most responsive with brilliant quality work. They also had great ideas. We had to replace our free standing fridge so that we could fully integrate the kitchen. We also had to employ an electrician to change our sockets from plastic to chrome and re-wire our appliances. In our last kitchen, our extractor fan didn't have an extractor hood which I always wanted. Our kitchen has a lot of windows so it was difficult to design something that worked but Michael from Nolan's came up with the perfect design. We employed a carpenter to build a wall in the corner, and a plasterer to add plasterboard and skim so that the extractor hood could be hung.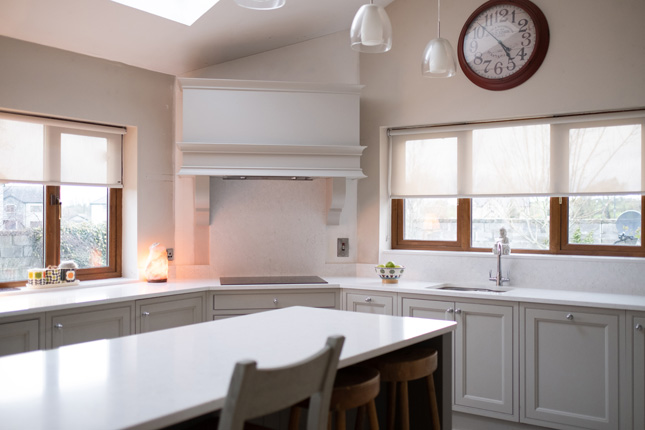 What was your 
budget

? Did you stick to it?  

Our budget was €14k but we went over by €4K to get our dream kitchen.
What did you spend the most on? 
We spent most on the kitchen itself. We went for extra chunky ends so that the kitchen looked even more substantial and we also went for a corner carousel and pull out drawers for jars and spices.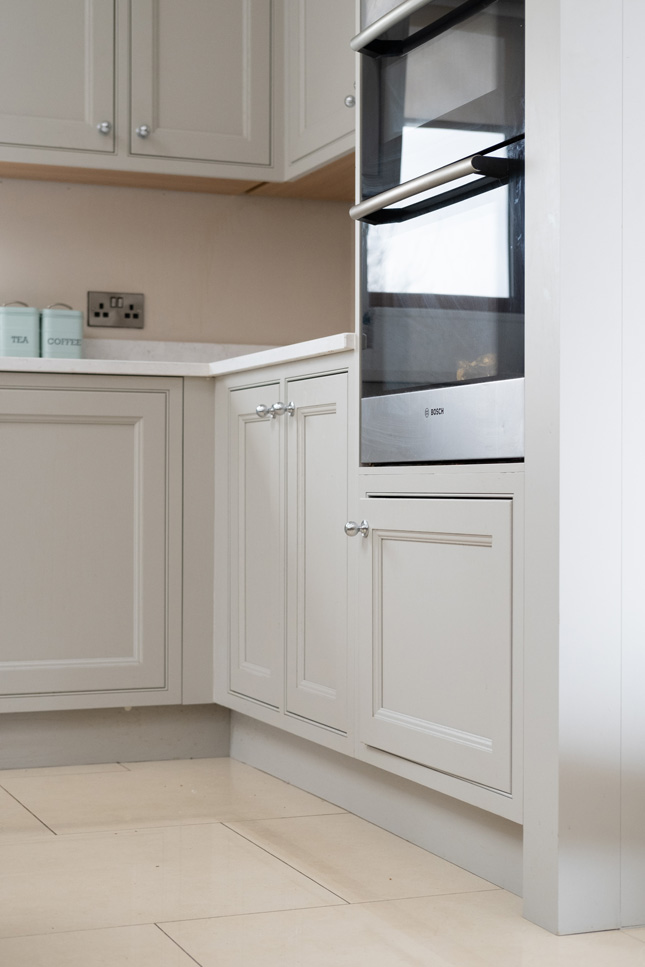 Was there anywhere you saved, or scrimped on? 
We did keep our original oven but we didn't scrimp or save on anything else. We did everything wrong the first time around. We got a cheap kitchen but then spent over €4,000 on a granite counter. We should have, in hindsight, put the money into the kitchen and added the counter later. This time around we wanted to make sure that we were happy, and we are really thrilled with our new kitchen.
What was the cost-related thing that surprised you most?
If anything, the kitchen we got in the end, was cheaper than what we thought it would be. We were expecting it to be at least €10K more for what we got. Anyone who sees it thinks we must have spent €30k and are always surprised when I tell them the actual cost.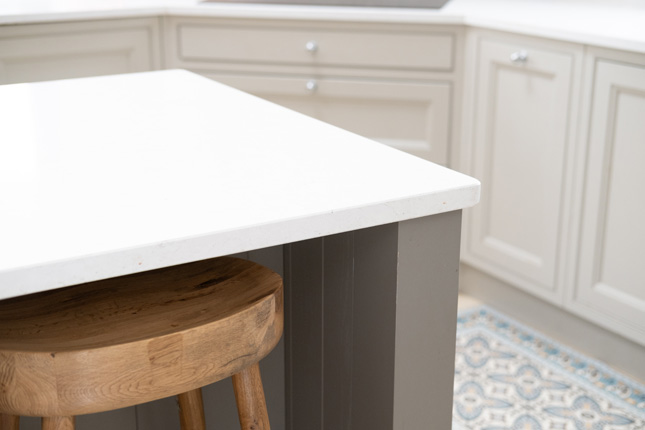 Is there anything you would change if you had a limitless 
budget

?

No, there is nothing we would change. We thought initially that we would only be able to afford a solid wood kitchen and that an in-frame kitchen would cost at least €10k more than our budget but we ended up with an in-frame kitchen from Nolan Kitchen's signature range. Our worktop is a Victoria SM Quartz from Stone Facings in Mullingar. It is so easy to clean, much easier than the black granite worktop we had before. It also makes the room look bigger because it is so bright. Michael Murtagh from Nolan's did a great job on the design, especially around the island. He made it longer and narrower than what was there before and it makes the kitchen work so much better as well as making it seem more spacious. The units are also taller than the last kitchen units and we managed to gain two more wall units too! It's all down to smart design.