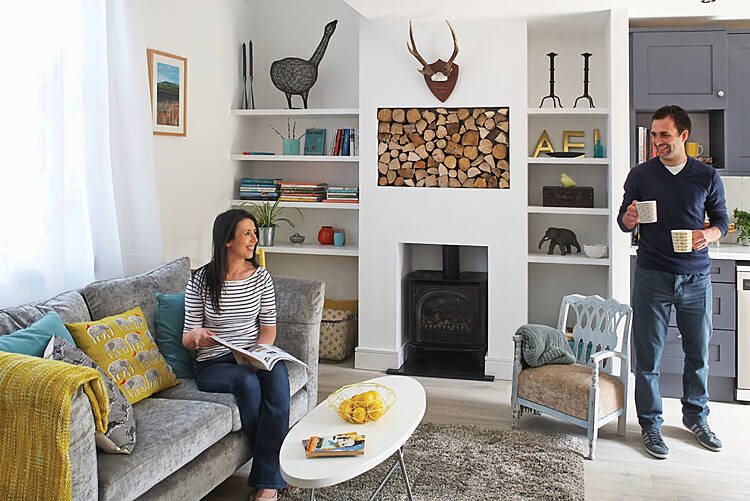 Photos, styling and words: Barbara Egan, Reportage
Building contractor, Colin Wendel has renovated a lot of properties in Dublin, often in association with designer Wesley O'Brien, but from the start, this was one house in Dublin 7 that he wanted for himself. The location, within a street of Victorian homes right beside Blessington Basin, is walking distance from the city centre. "The house was derelict, so the price was reasonable and I'm a building contractor, so it was a good deal," says Colin. Originally, Wesley had scouted and proposed the house as a renovation investment but, for Colin, there was something special about this one.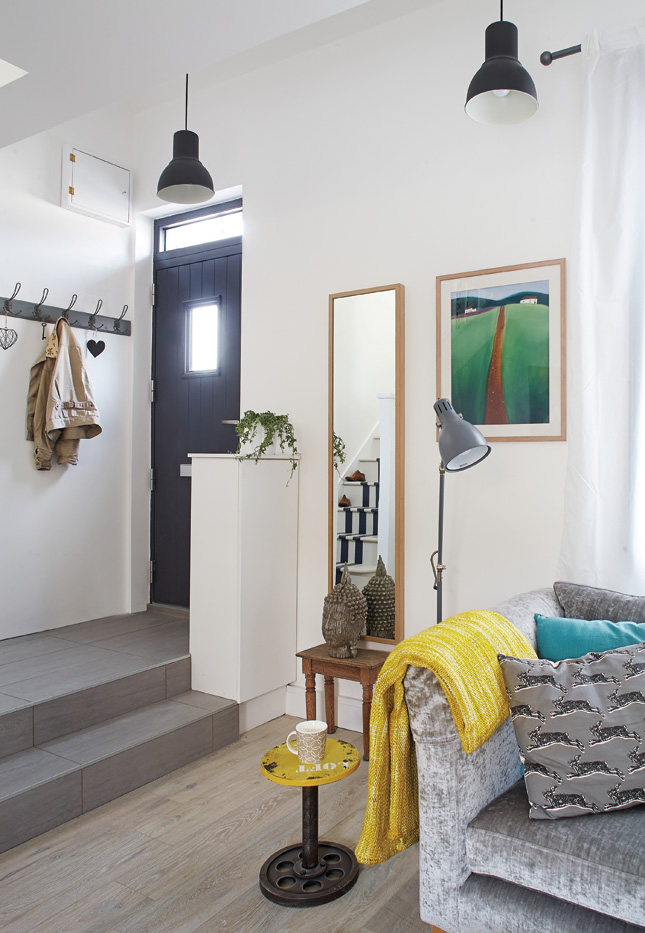 Colin and Mairead were living in a suburban apartment and were ready for a bigger house, they also loved the idea of moving to the city centre. "To be honest, the first time I saw it, I did think that Colin and Wesley had both gone mad," says Mairead. The house was empty for twenty years and had been used as a squat. It was tiny; three poky rooms with a bathroom tacked on and a yard only large enough to fit a couple of bins. "I could see nothing, but as Colin and Wesley both promised me that it had huge potential, I had to take it on trust," says Mairead. "Also, our apartment was in need of renovation or we were going to have to move out anyway, so I agreed to give it a go."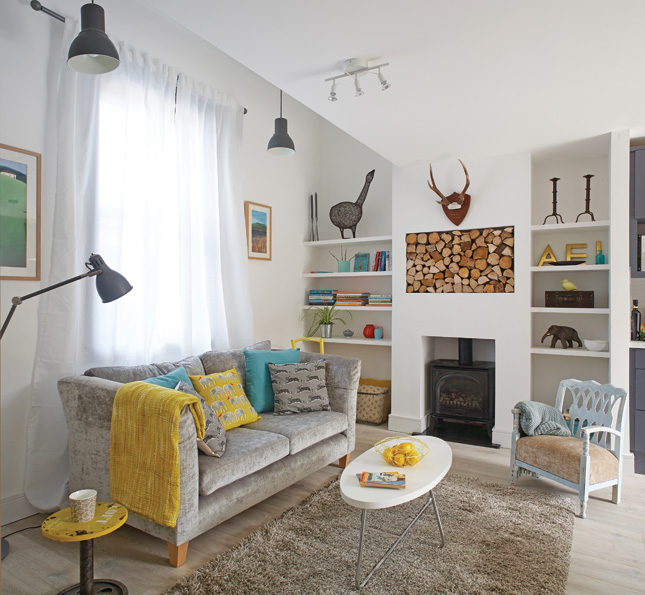 The sofa is from Brendan O'Connor Upholstery and the cushions and throw are from Habitat at Homebase. The 'Loft' side table is from Old World New and the Gaser rug and Arod lamp are both IKEA. The gas stove is second-hand and reconditioned. The small blue chair was upcycled by Brendan O'Connor, too. The antlers above the wood stack is from Rugs to Rhinos.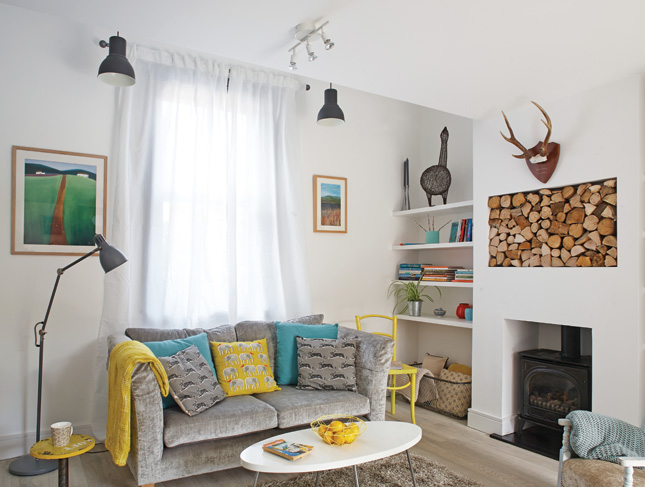 "We started toying with so many ideas. The house had to be gutted, so we really had a blank canvas to work with." says Mairead. Colin brought in his own workers and also enlisted the help of friend Damir Catic from Catic Construction. The house was stripped right down, even the roof had to go. As they all stood there, with four bare walls, it was Damir who pointed out that as there had been a substantial space under the suspended timber floor, there was just enough room to fit in a first floor bedroom.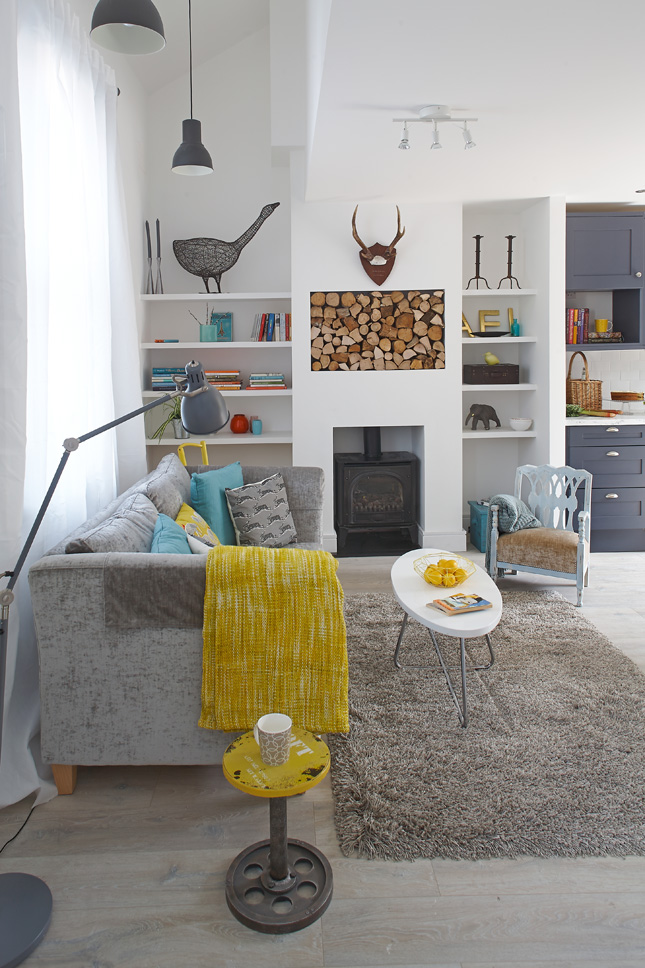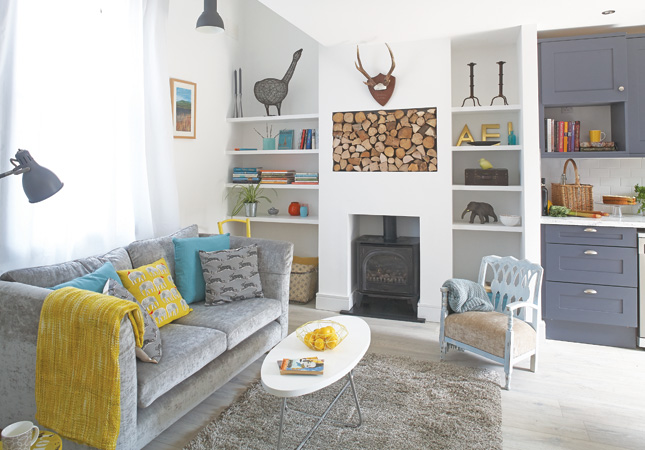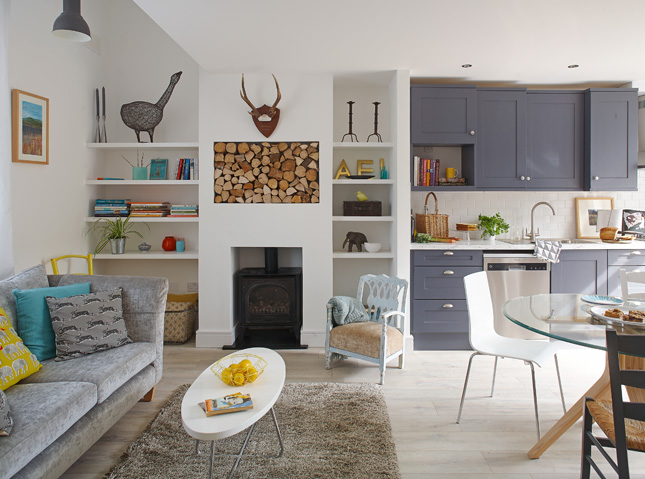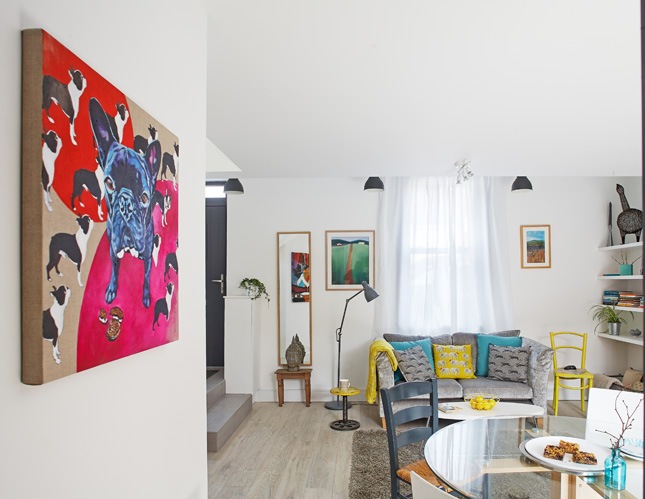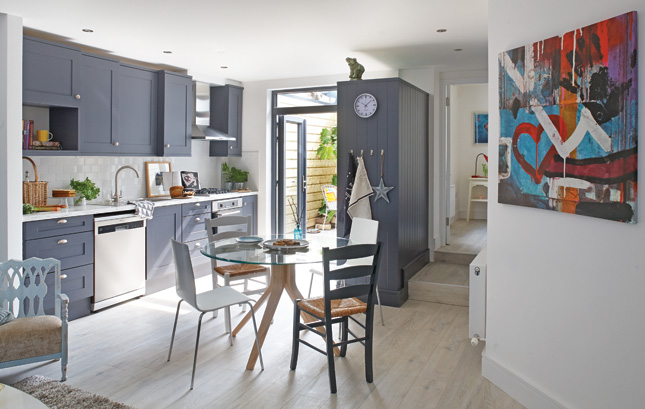 The fitted kitchen is from Elphin Fitted Furniture with appliances from DID Electrical. The dining table is from Adverts.ie, the chairs are all from Habitat.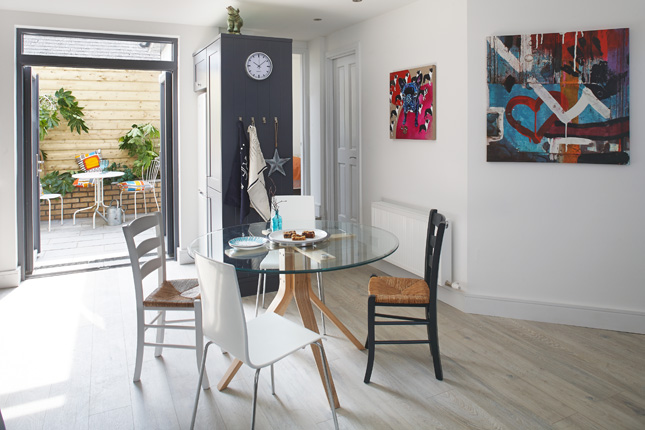 "I was all for extending on the ground floor to fit in a second bedroom, but Wesley fiercely defended an exterior courtyard space, and I'm so glad he did," says Colin. "Building over the outside space would have been the biggest mistake ever." Having gone through all the options, Colin and Mairead, with Damir and Wesley, agreed on the outlines for the project and Wesley designed the interior.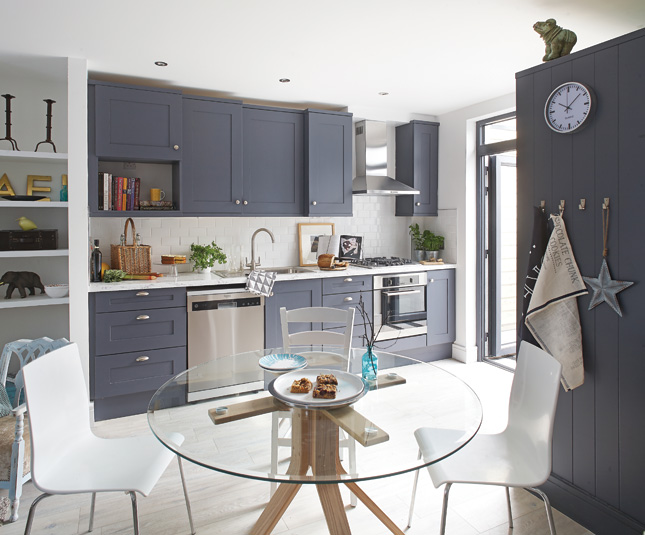 "Initially, I was nervous about the colour, I thought it would be too dark, but I love it now", says Mairead. "The metro tiled splash back is now one of my favourite things in the house."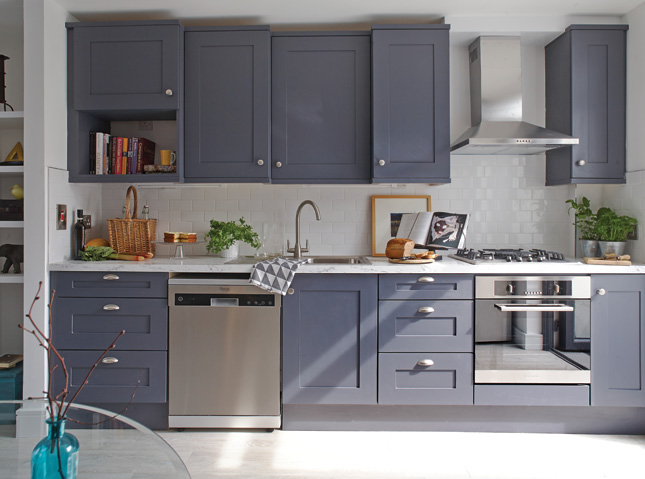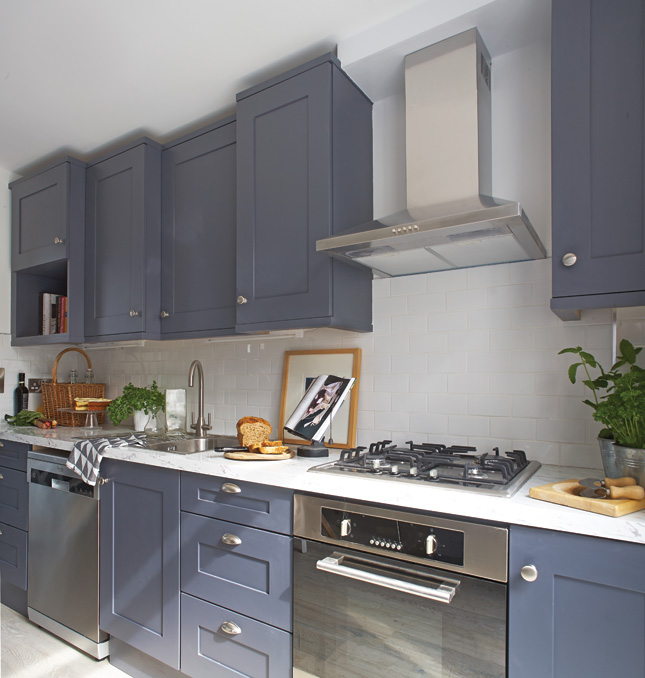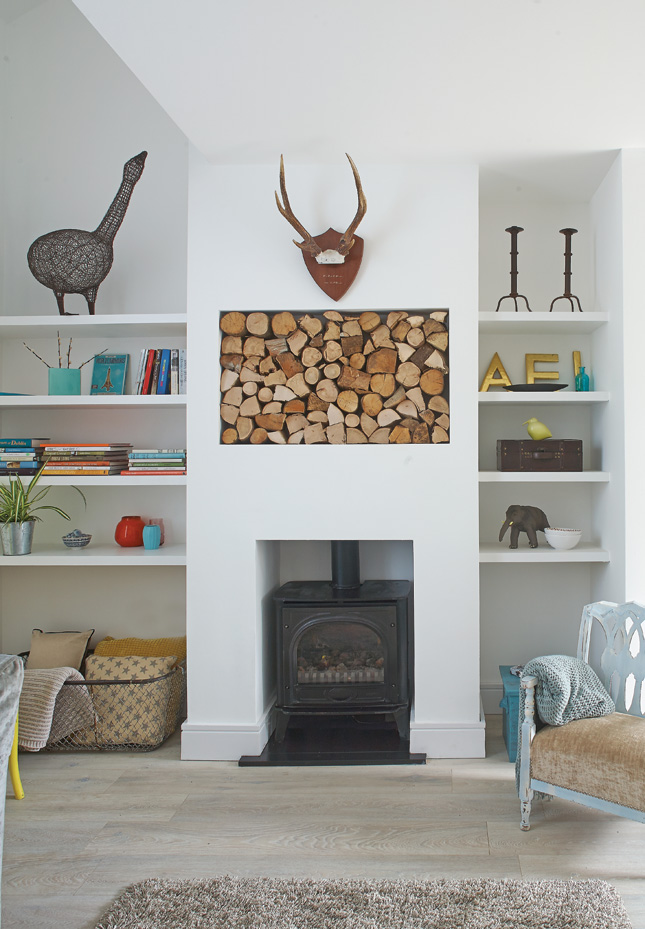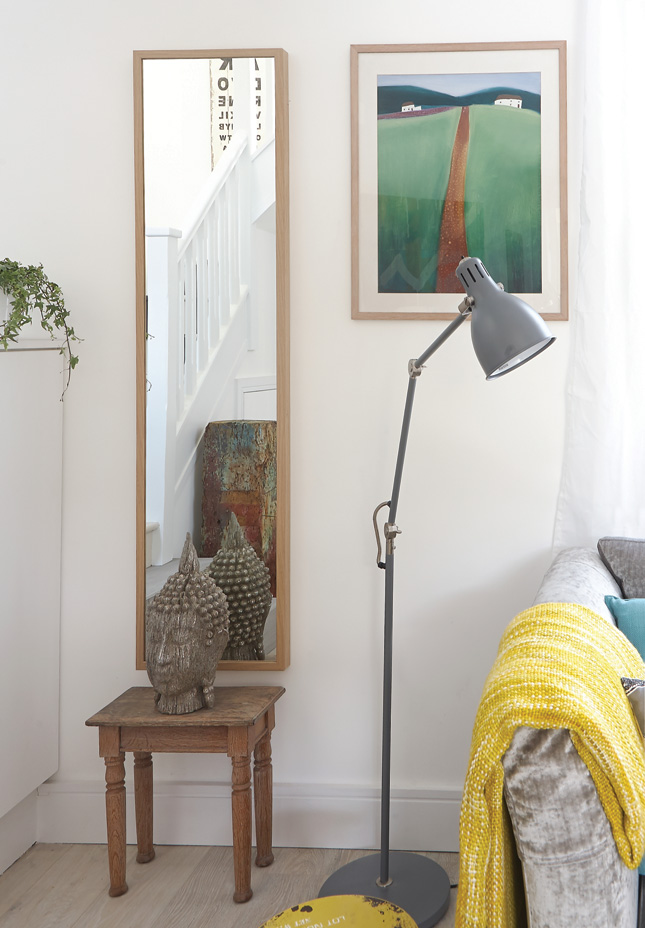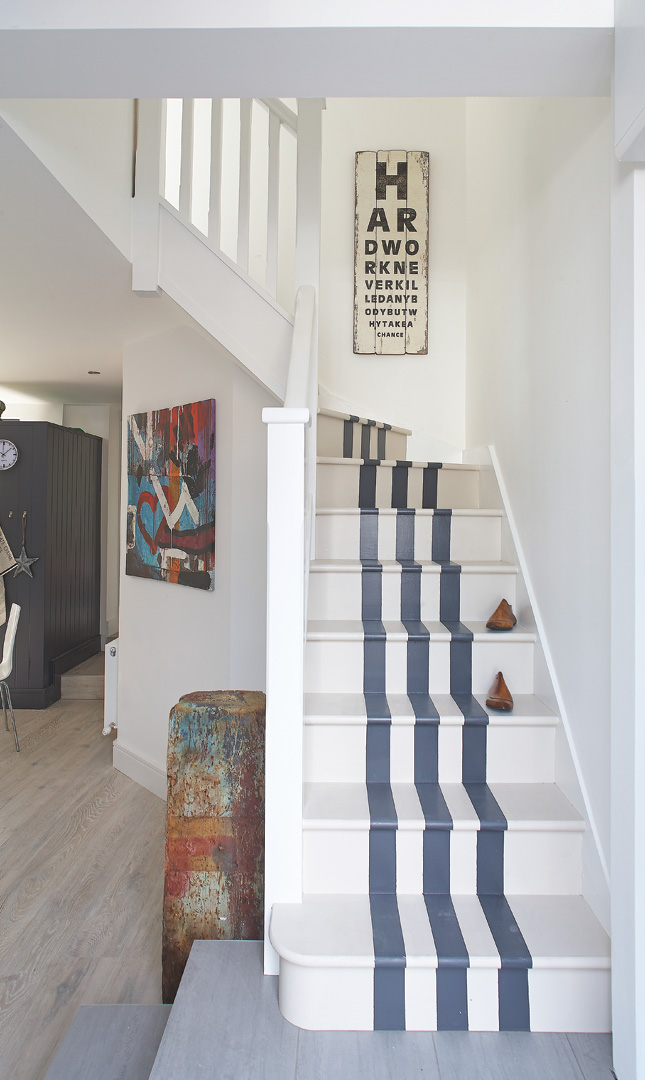 The staircase is painted in alternating stripes using RAL 7016 and Dulux Roasted Bracken. The 'Hard Work' artwork is from Dunnes Stores.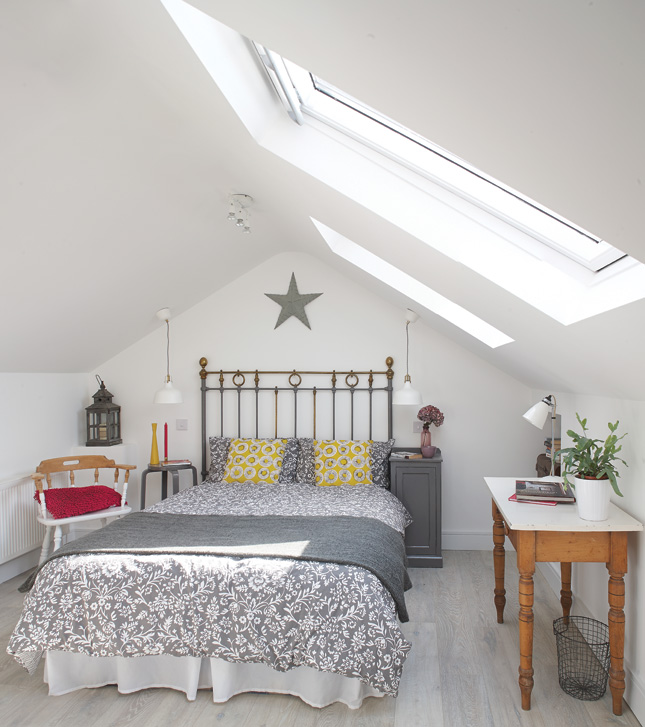 The brass bed and locker are both from Adverts.ie and repainted in Little Greene's Dark Lead 118. The stool, used as a side table, has been repainted in the same shade. The turquoise storage trunk was repainted in Caspian by Colourtrend. The Captain's chair was bought in a second hand shop and up-cycled by Wesley O'Brien.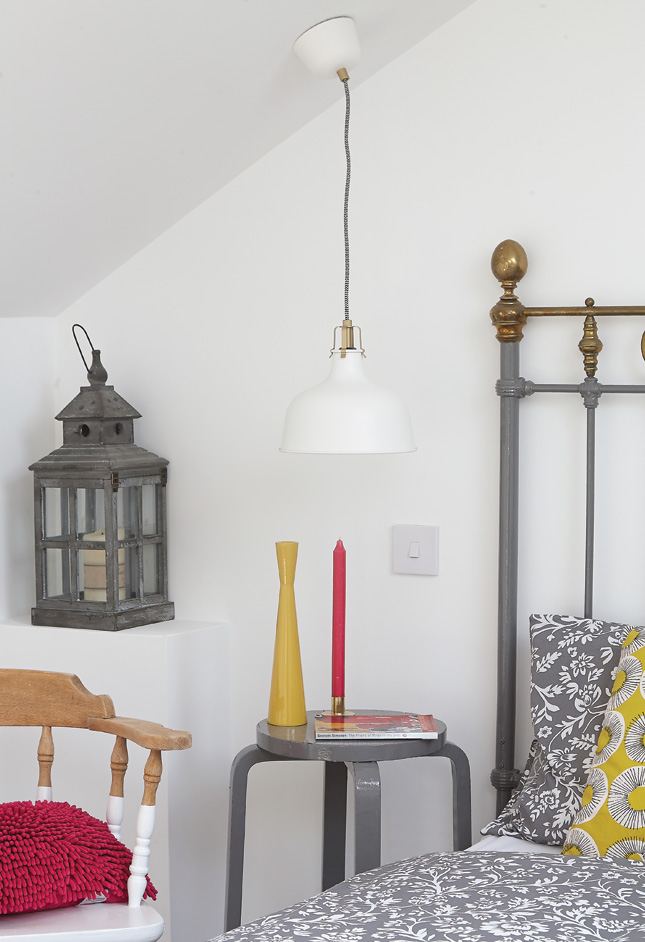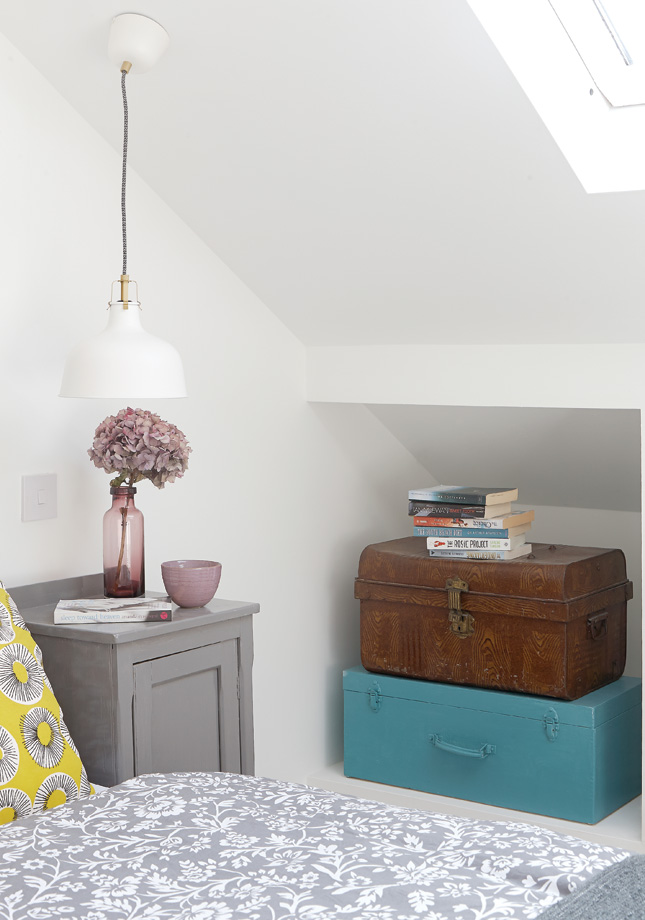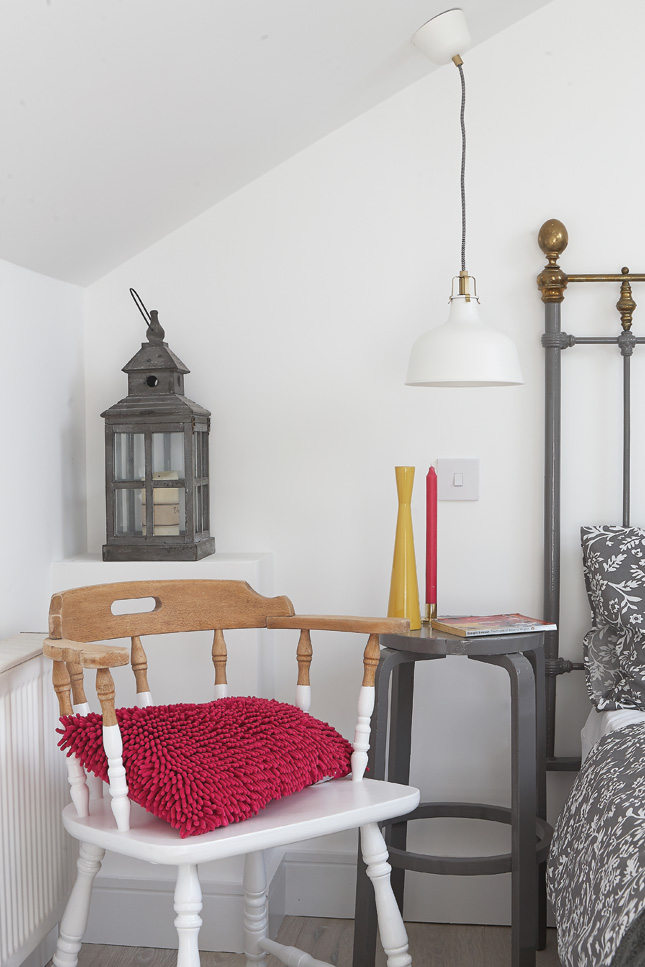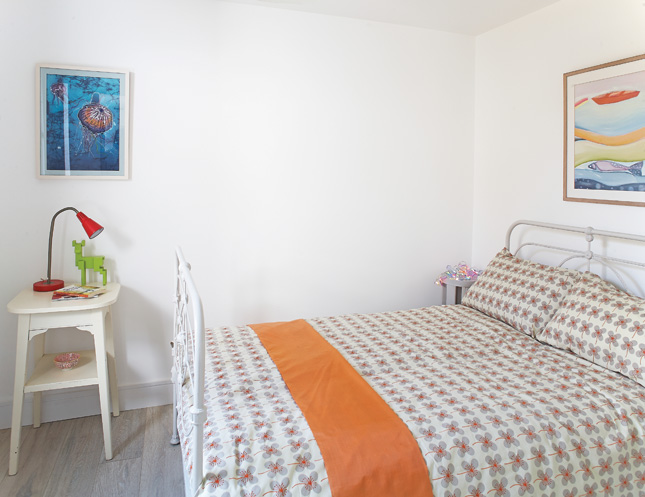 Wesley and Mairead scoured second hand websites, haunted second hand shops and brocante markets and sourced an amazing amount of good furniture simply in need of TLC. Colin was not impressed, initially, at any rate. "I saw a load of junk and asked them if they wanted to put it in the skip," Colin says. However, as the pieces were refurbished he changed his mind. "I am really surprised and happy at how beautifully this house has turned out," says Colin. I still can't believe what Wesley and Mairead have done with that load of junk I wanted to put into the skip!"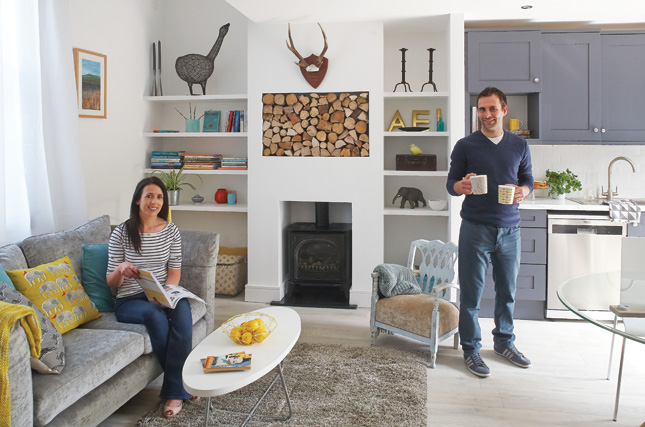 "When you walk into this house, the first thing that strikes you is how bright it is," says Mairead. "It's a huge change from the dark and dismal house that it once was. The other thing that I love is that it's so functional, everything in the house has a use, which is so important in a small space. I was dubious at first, but I really love living here, it's great to be in the city centre and the house is perfect for us."