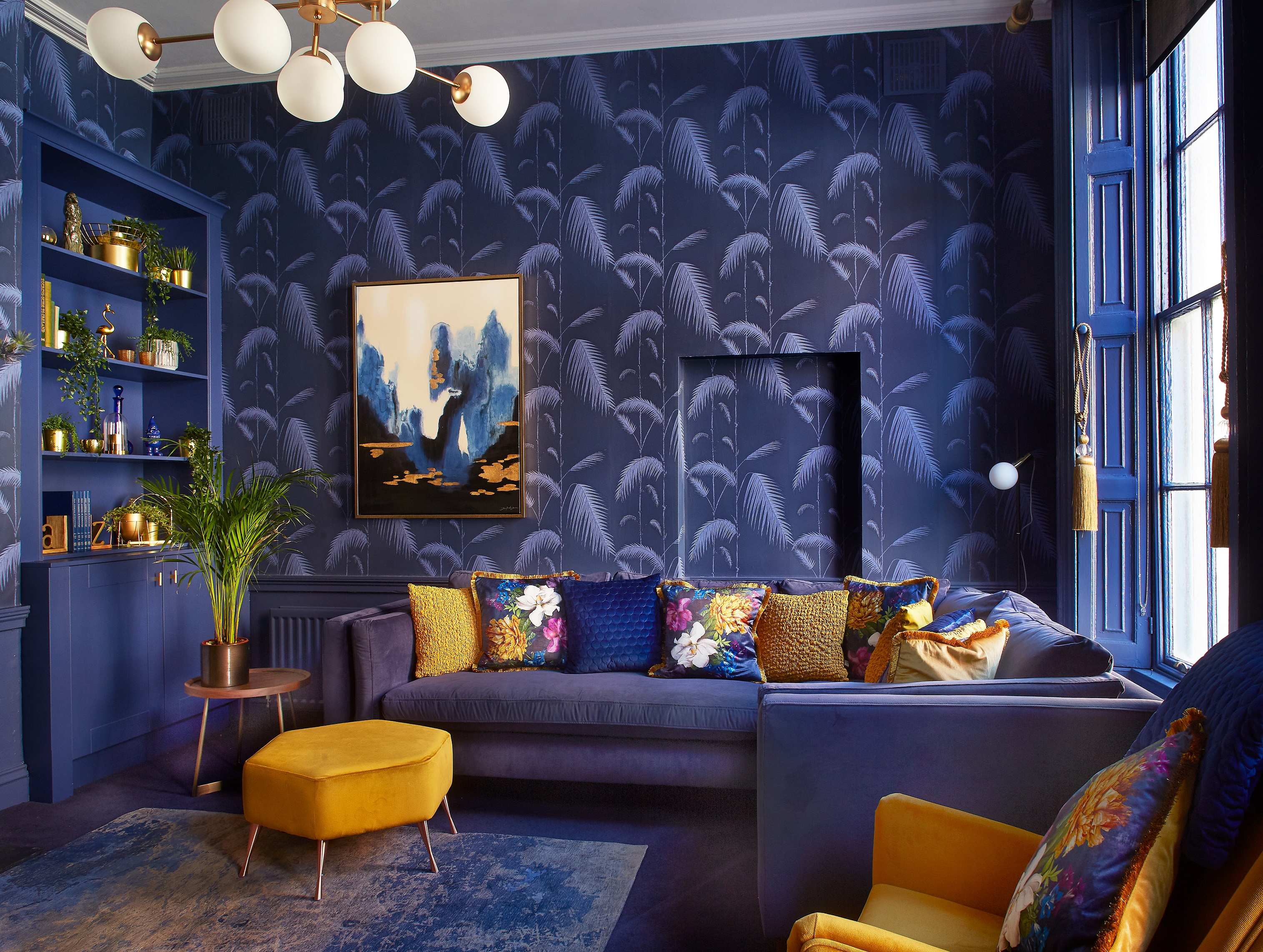 DFS turns 50 this year, and to celebrate they're doing 50 Acts of Comfort, bringing the joy of comfort to those who need it most, across the year. The first of these acts in Ireland was a stunning makeover for Hugh's House, who provide accommodation to the families of children who are long-term in-patients at Dublin hospitals.
The accommodation they provide is free-of-charge in a warm, supportive and homely environment. The idea is that families can stay together and don't have to be separated while they're going through the trauma of dealing with a seriously ill child. This makeover, by DFS in conjunction with Nine Yards Design, focussed on transforming the living space at Hugh's House into a calm and cosy space for parents to relax in in the evenings after visiting the hospital. The living space is deliciously dark and on-trend with a navy and mustard palette with metallic accessories, that feels both rich and inviting, and extremely welcoming and comfortable, with tonnes of seating from DFS.
However, the more important element of the makeover was the transformation of a play space into another bedroom, enabling another family to stay at the accommodation. This will prove extremely valuable to Hugh's House, where there is constantly a waiting list. The bedroom is now a bright, airy space, that feels very homely, and again, was cleverly designed by Nine Yards Design with a colour palette to help make the room calm and relaxing for parents to retire to.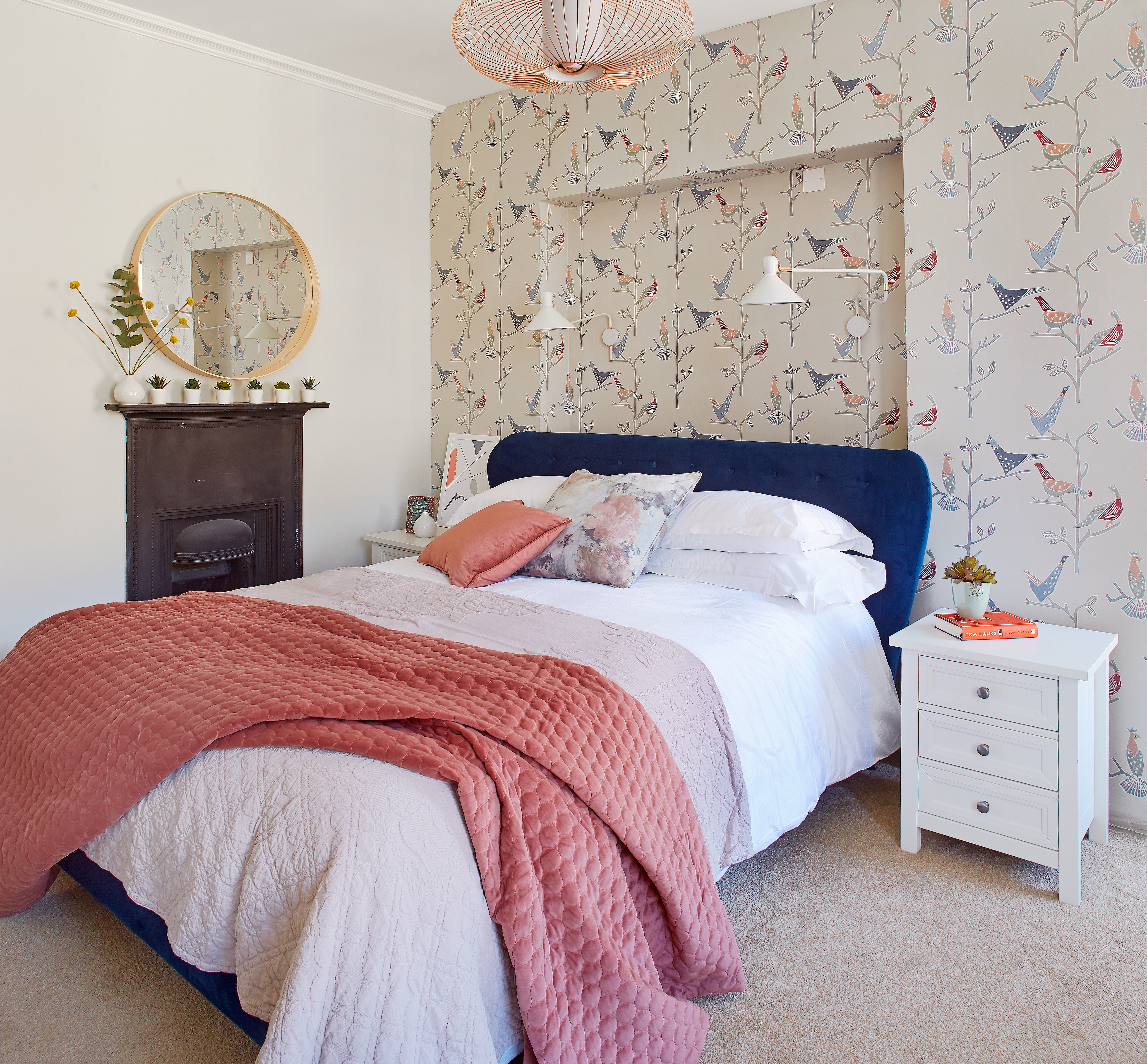 Yvonne Mulligan from Nine Yards Design said, "Both as a mum of three boys and a designer I am so conscious of the importance of home and having a comfortable place to stay. We all want to support the families of seriously ill children. In working with DFS to transform this space I want to give parents a place to relax and recharge when they stay here during this traumatic time in their lives. And of course, the huge bonus now is that we have created room for another family to stay."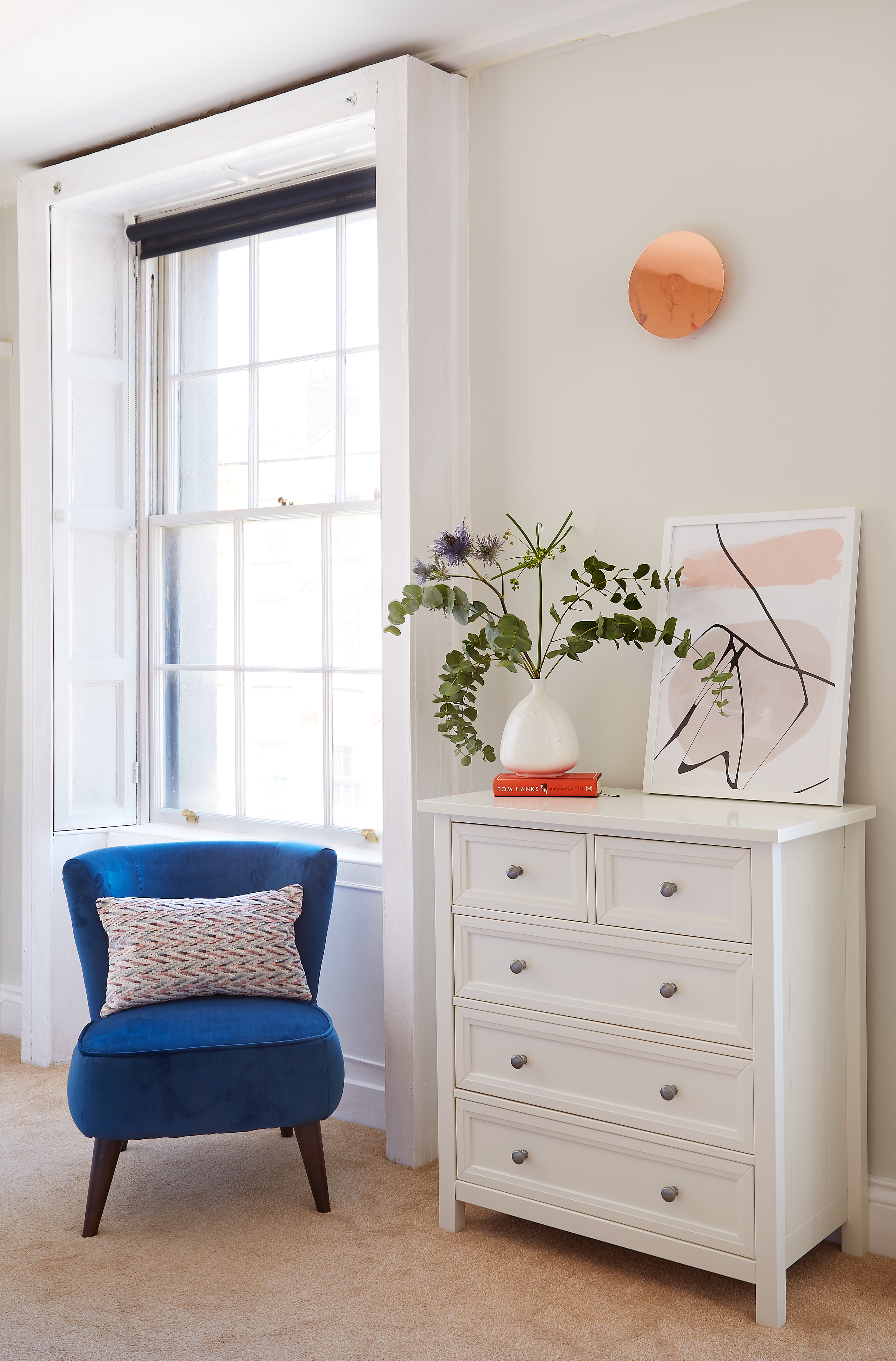 DFS provided all the furniture for the charity home makeover, while Dulux Paint provided the colours. Accessories and finishing touches were sourced from Scatterbox, Urban Flooring, Nook Design and Dusty Boy Designs to complete the whole transformation.