Designing a home around one of his passions worked wonders for Andy Bradford, who now has a light-filled space that displays his eclectic art collection, perfectly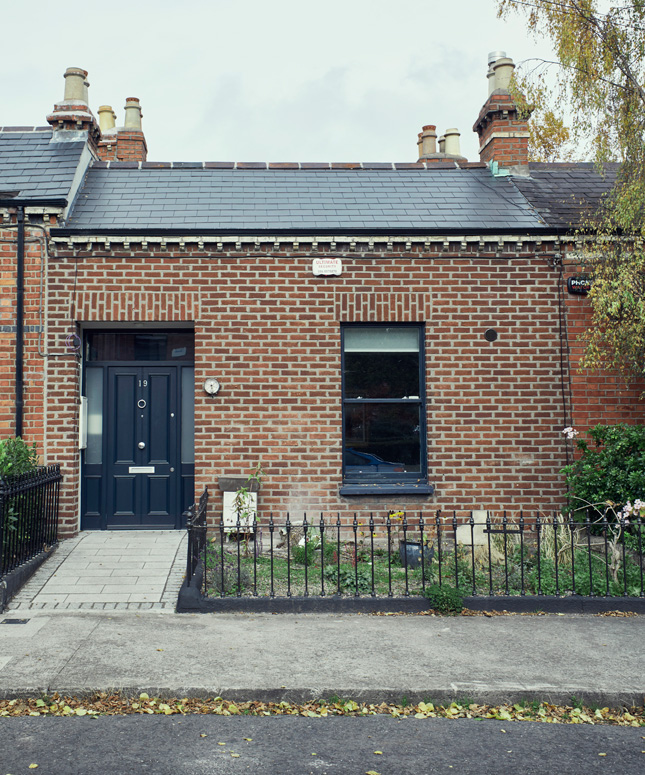 Andy Bradford's house needed, well, a house: It had to be rewired, a new hot water and heating system had to be installed and there was no insulation. The roof even needed re-slating and all the doors and windows had to be replaced. But, for Andy, a TV producer, it was the development potential that won him over. "I could see how it could be made more conducive for modern living," he enthuses.
Andy turned to architect, Niall Henry of Dublin Design Studio, who came up with an innovative design to marry old and new. The plan was to restore the original space and add a new extension. As an avid art collector, maximising space and light was a top priority.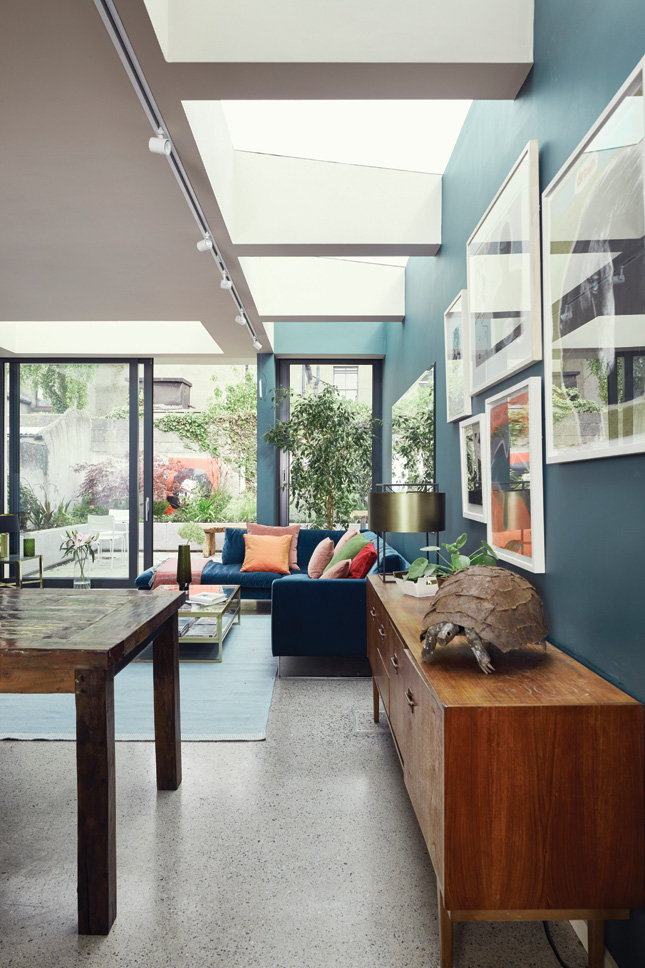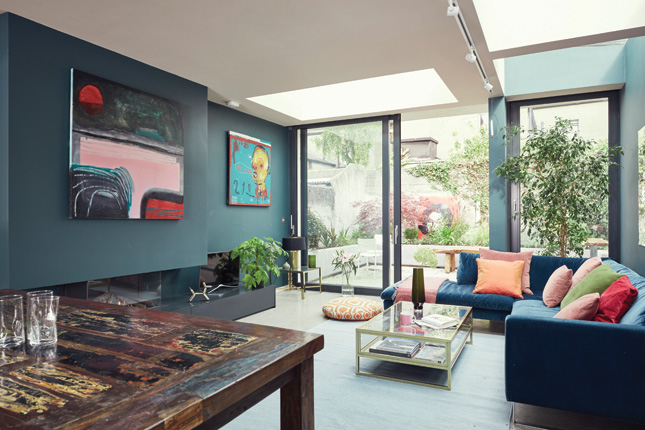 Over a period of ten years, Andy has collected some wonderful works, most of which are by Irish artists. "My love of art was encouraged by Noelle Campbell Sharp, director of the Origin Gallery. The gallery exhibits both Irish and international artists who are either established or emerging. I love contemporary art and I'm normally drawn to striking darker pieces," admits Andy.
Naturally, many of Andy's decorating decisions were made with his art in mind. "I didn't want everything to be white," he says, although he does admit that it was quite hard to choose colours that would make his pieces pop. "Olah Kelly at MRCB Paints reassured me that I could use the dramatic colours I wanted, without detracting from the artwork," says Andy.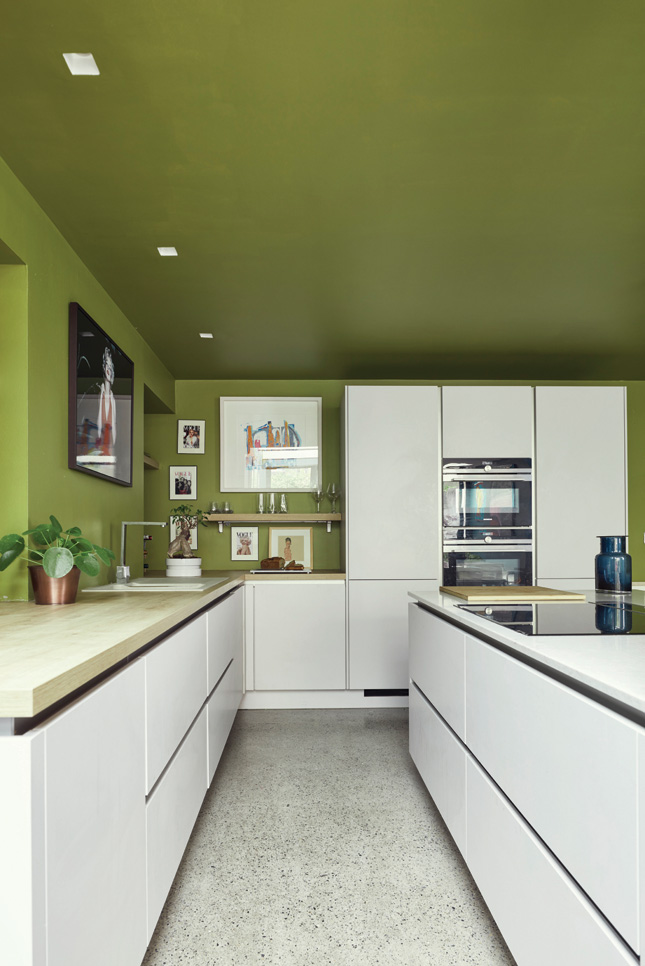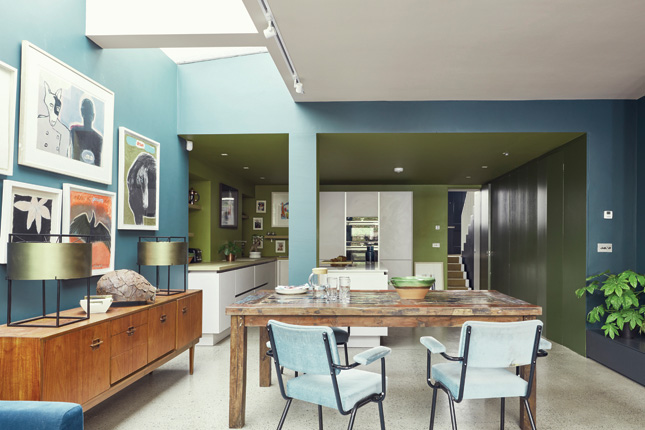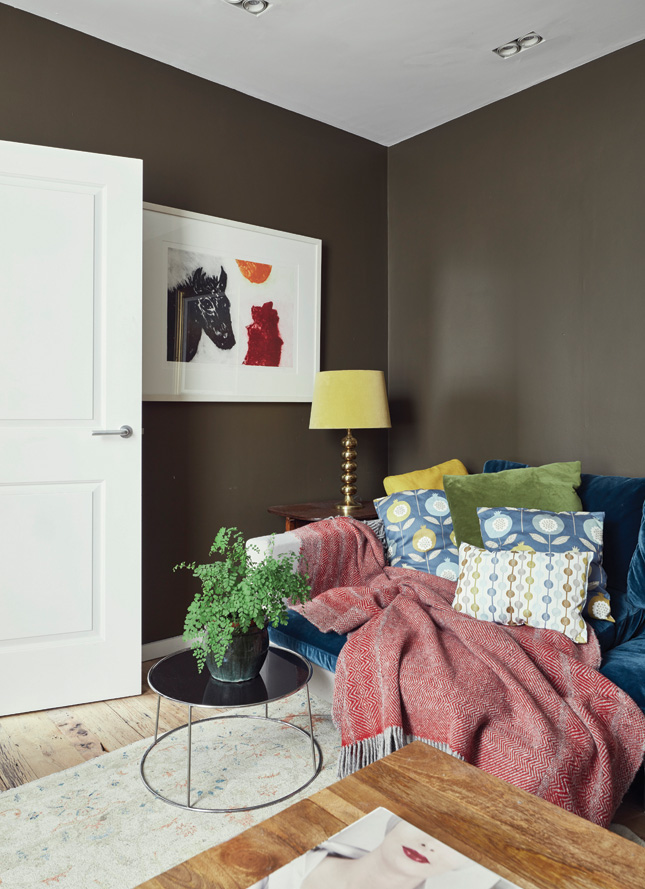 The new extension added almost 40sqm to the existing build, to bring it to 114sqm, and achieved the original goal – to introduce more light. This was both a blessing and a curse: "I had all the windows fitted with gallery glass to keep out harmful rays," he says of the need to protect his collection. "I also had a special light rail put in, so, at night, the art can be illuminated."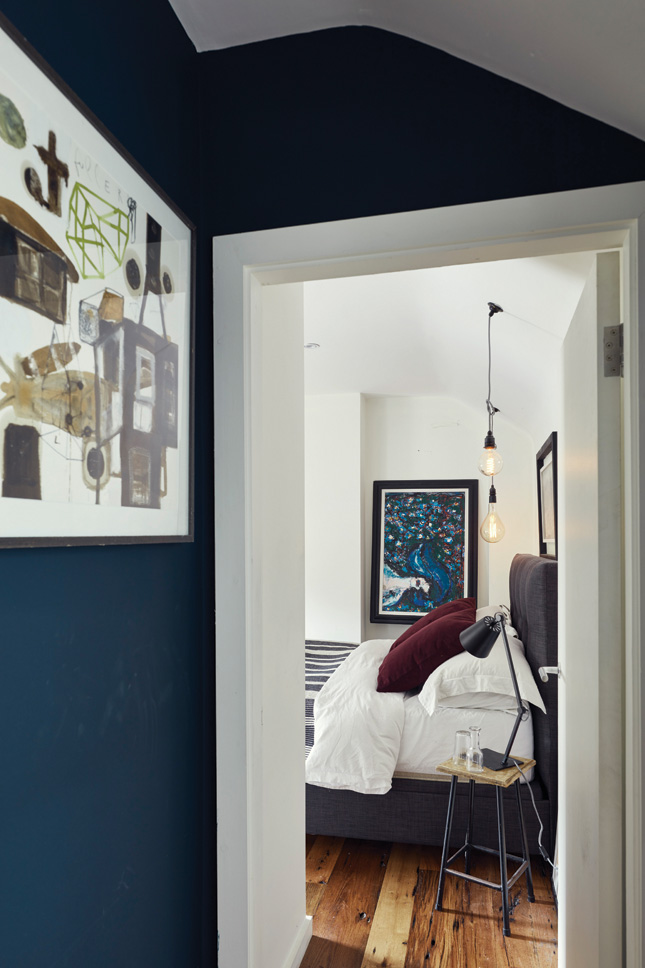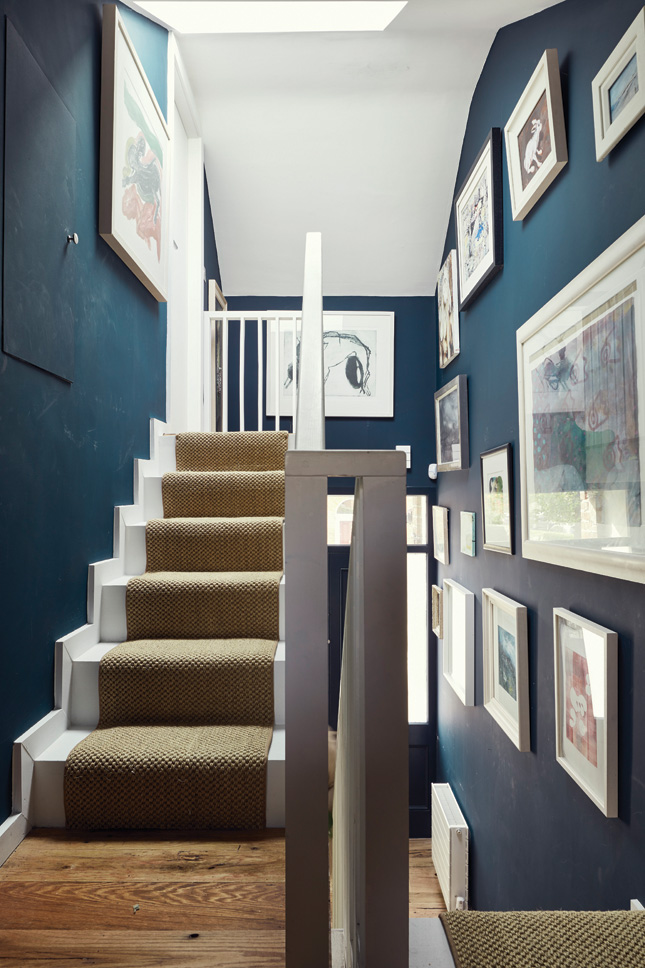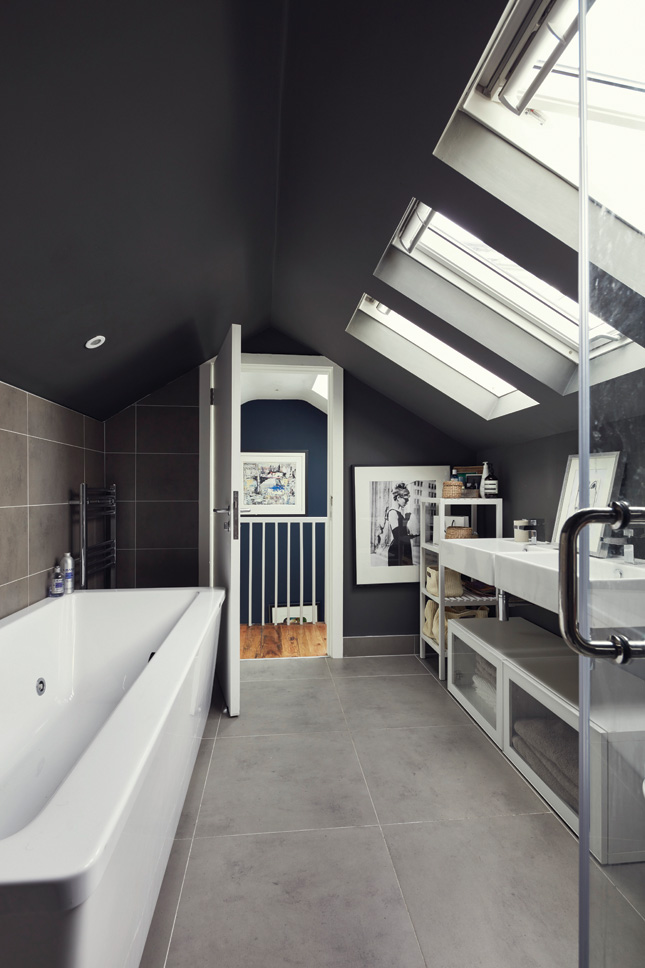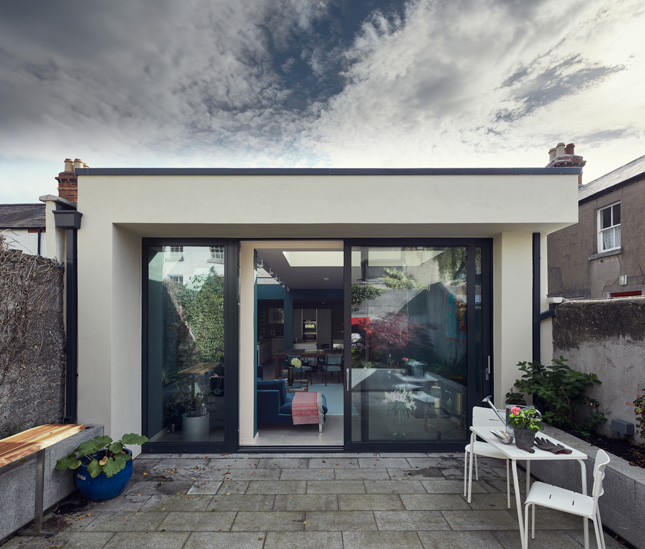 With building work completed in ten months, it's clear that every inch of Andy's house has been utilised. We're convinced that his practiced eye for a great piece helped him achieve his vision. But one thing is certain: he now has the perfect home for himself as well as his ever-growing and diverse collection.
Photography Philip Lauterbach | Words Penny Crawford-Collins