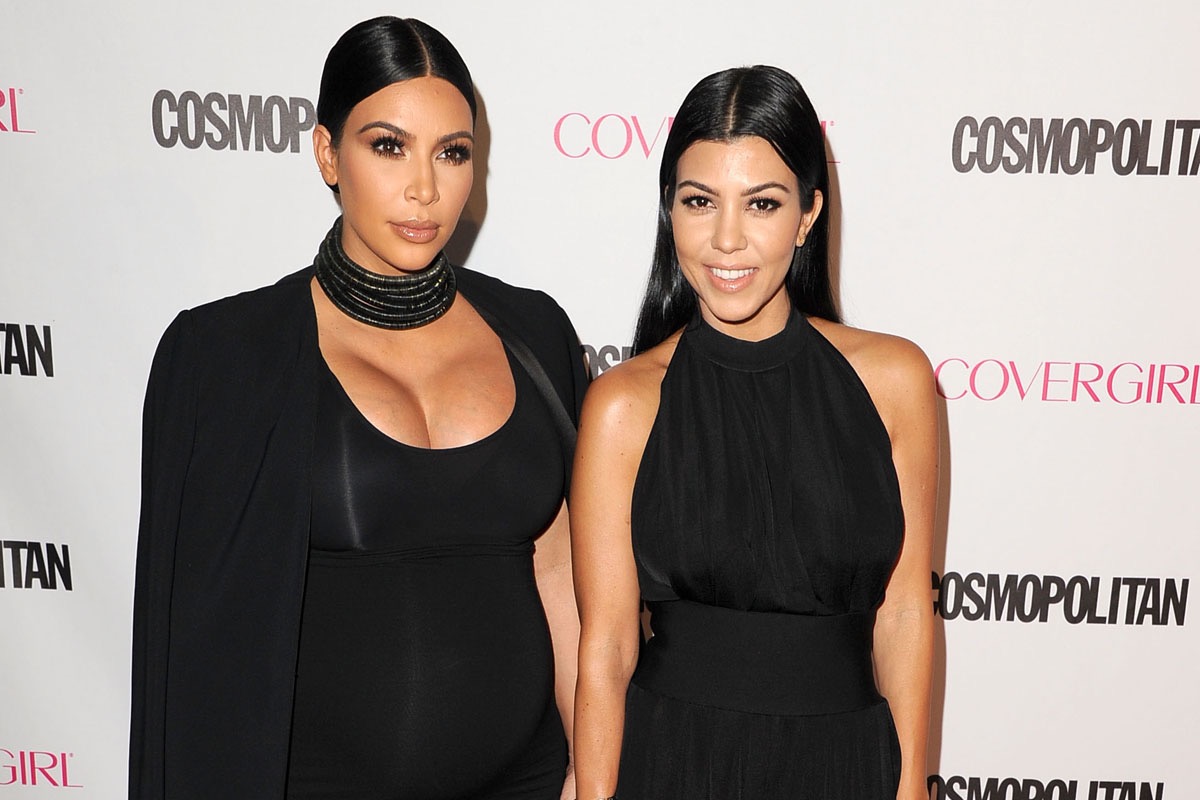 Kourtney Kardashian invited fans of her website on a virtual tour of her immaculate living room this week, and it's not built for comfort.
The 37-year-old Keeping Up With The Kardashians star revealed she wanted her living room to be a place she could entertain guests, but she wasn't concerned about it being "super comfortable".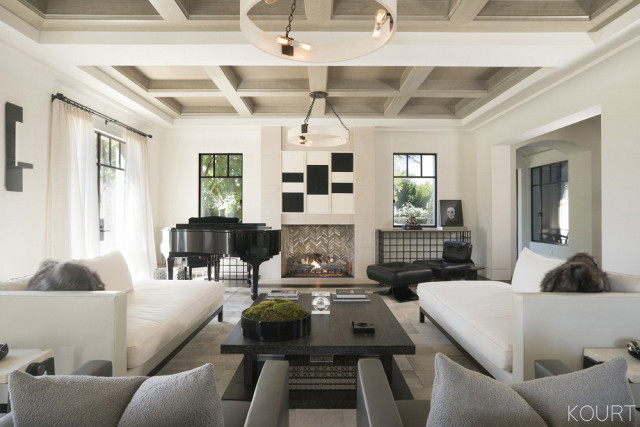 Boasting a sleek, sophisticated design in line with the rest of her Calabasas mansion, the black, white and grey living room is an elegant space. Designed by family-favourite interior deisgner Martyn Lawrence Bullard, Kourtney gave him quite a specific brief to contend with.
"It has to be practical and kid-friendly, but not comfortable because this isn't really a comfort room, it's more of a party and entertaining space," she says.
Kicking back on the couch might not be top of her priority list, but what the room lacks in coziness, it makes up for in luxury. The room features neutral chandeliers that add dimension, a statement vaulted ceiling design, and a custom made coffee table with a backstory is one of her favourite pieces in the room.
"Martyn made this custom coffee table out of cerused oak—which is a special wood finish that highlights the natural grain in a subtle white pigment," she says.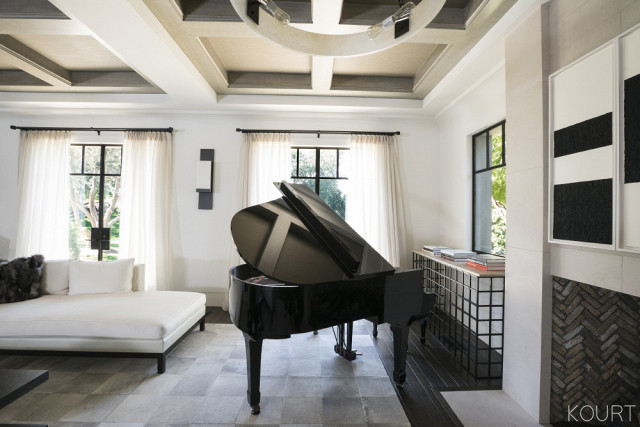 She also included a few pieces with sentimental value into the room, the most notable of which is the stately black grand piano that has been around since the Kardashian's childhood, gifted from her mother, Kris Jenner.
"I've had this Yamaha piano in my life since I was a little girl," she says. "I took piano lessons on this exact piano, so it's very sentimental to me—my mom gave it to me."
Do you reckon she takes song requests?
RELATED: The reason Kendall Jenner painted her living room this very specific pink