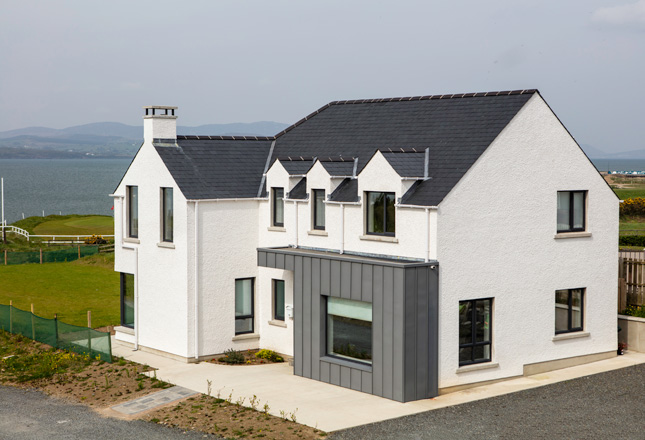 When you're a registered RIAI architect and the managing director of your own architecture firm, you could say you have a step up when it comes to tackling a self build project.
It has been a dream of Breege King's to design and build her own home for the longest time, and several things came together perfectly to get them started. "My husband Michael and I started to look for a site within Buncrana and my parents approached us one evening with the option to build on the site directly below their house, which overlooks the sea. We thought we'd won the lotto," says the architect who heads up Michael Galbraith Associates architecture firm in Buncrana.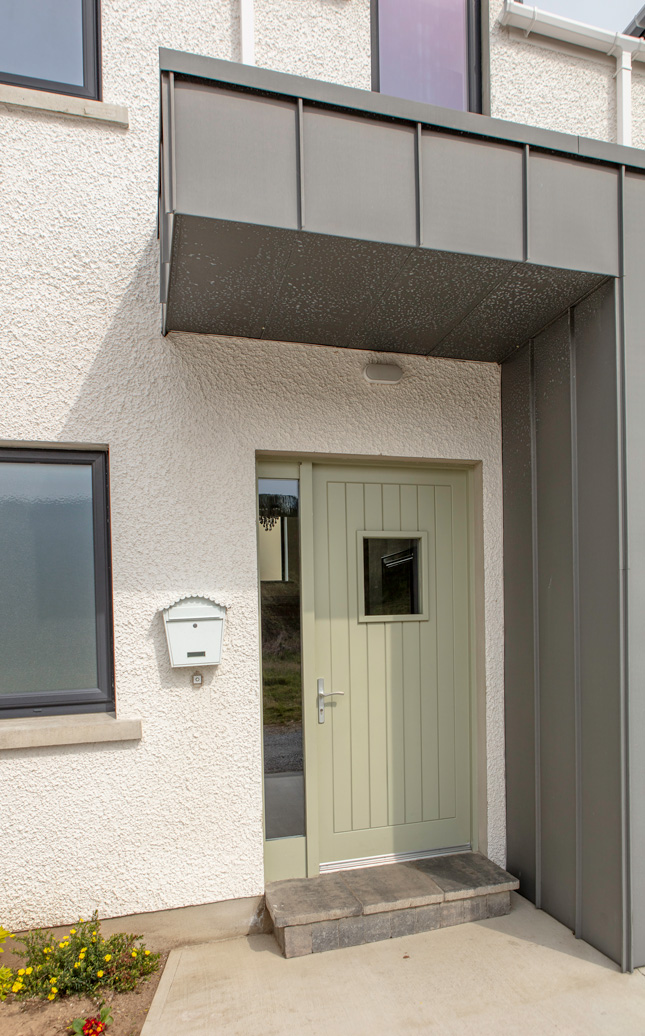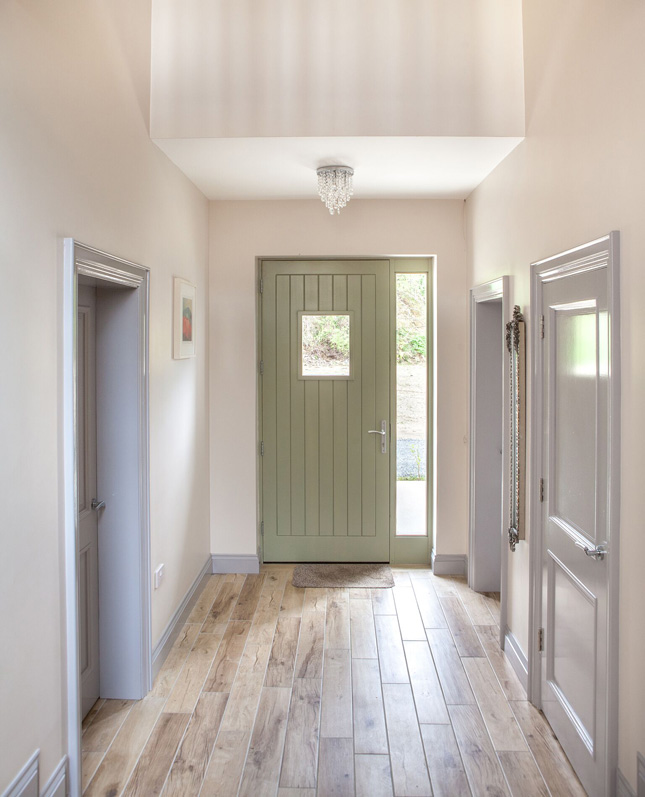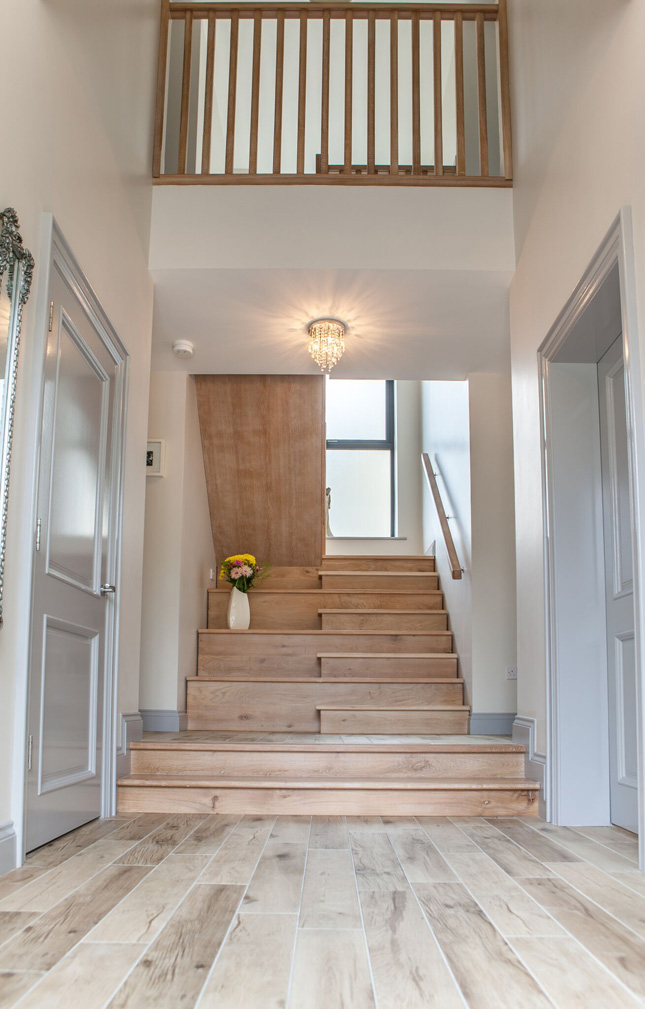 The site was perfect for the family of five, located within walking distance to the town, a stone's throw to the beach, incredible views and a link path to Breege's parents' house. While the site couldn't have been better, she found this the toughest house she has ever designed.
"I love so many different types of architecture, it was hard to compile all my desires into one project that worked in harmony," she admits. "I wanted our house to stand out from the crowd and for people to know it was an architect's house."
She spent four months in total designing their dream family home, but they got stuck at the planning permission stage for 12 months. An objection created an obstacle which resulted in the planning authority asking the family to set back the building to the rear of the site. "It wasn't a reasonable request as it meant we would have no rear private space and a huge front garden.
As a professional I knew we had a very good case to argue this setback, and the planners agreed that their suggestion was wrong and dysfunctional. Unfortunately however, it was appealed to An Bord Pleanala, which delayed the project by approximately four months. Thankfully, they granted the permission without any amendments required from our original planning submission."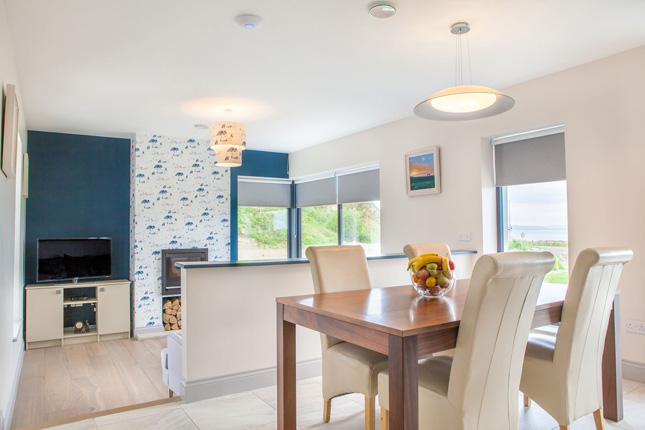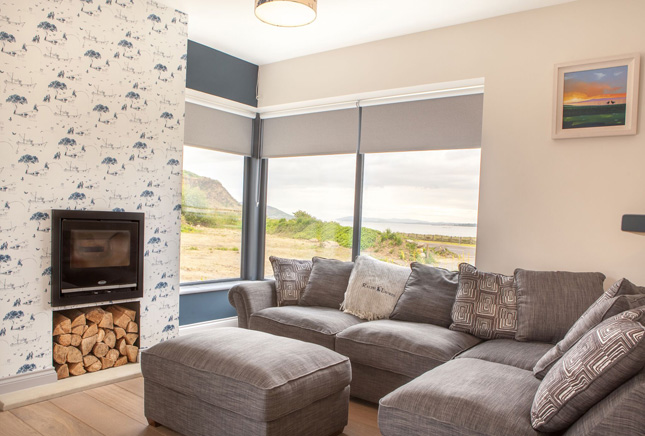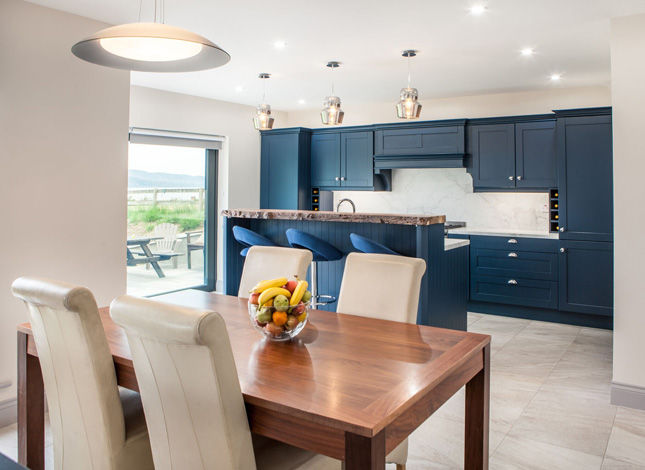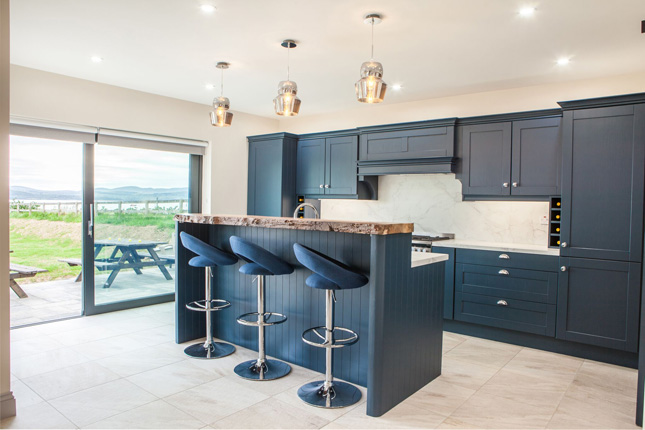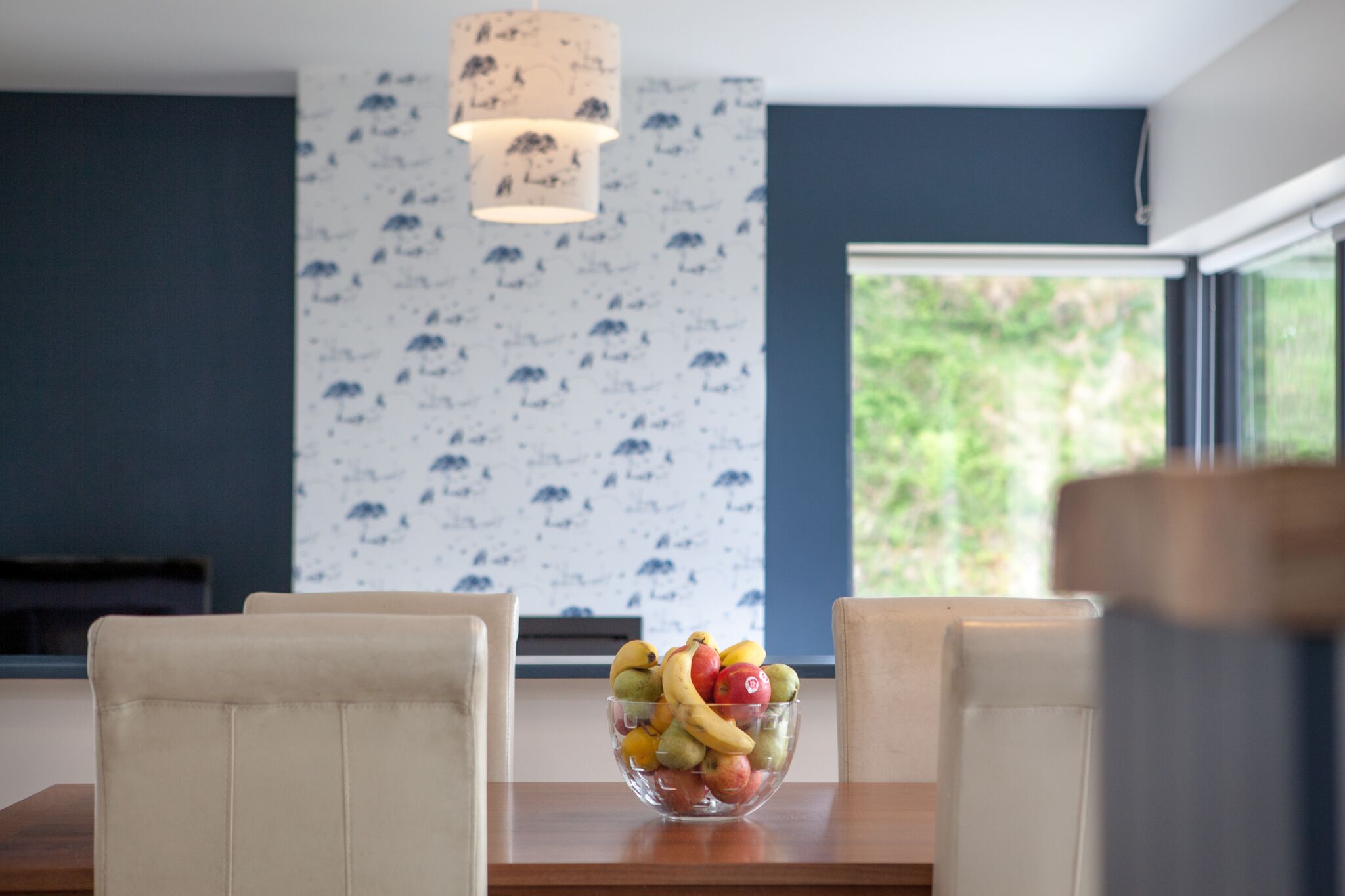 The build, as a result, only began in May 2017, and they completed in March 2018 after ten months. Breege loves the traditional Irish architecture look of the house, but feels she gave it a modern twist. "I love the split level, and all the glazing to capture the amazing views and make the most of the solar gain. We wanted a house that would grow with our family and for rooms to be flexible over the years to come," she says.
She had to work around the site, which was quite narrow, and had the beautiful views to the west. "I had to ensure the main living spaces obtained the magnificent view while also benefiting from natural light. Our two main bedrooms on the first floor have also been designed to take advantage of the view.
I would say this was the hardest house I've ever designed as I was very critical of my own design and very focussed on ensuring we ended up with a very functional, beautiful building, which I feel we have achieved. Living in the house just over a year, I am happy to say there is very little I would change."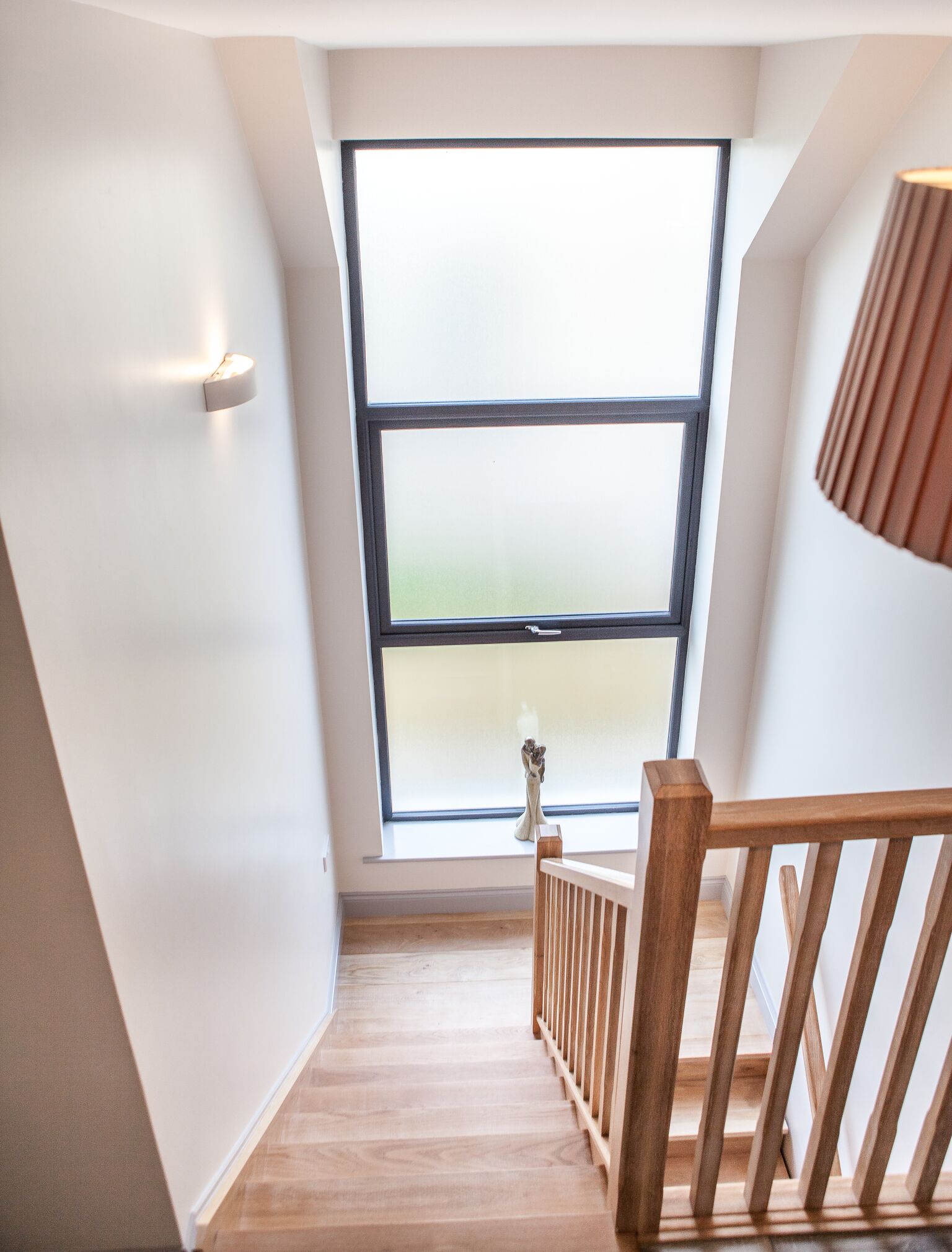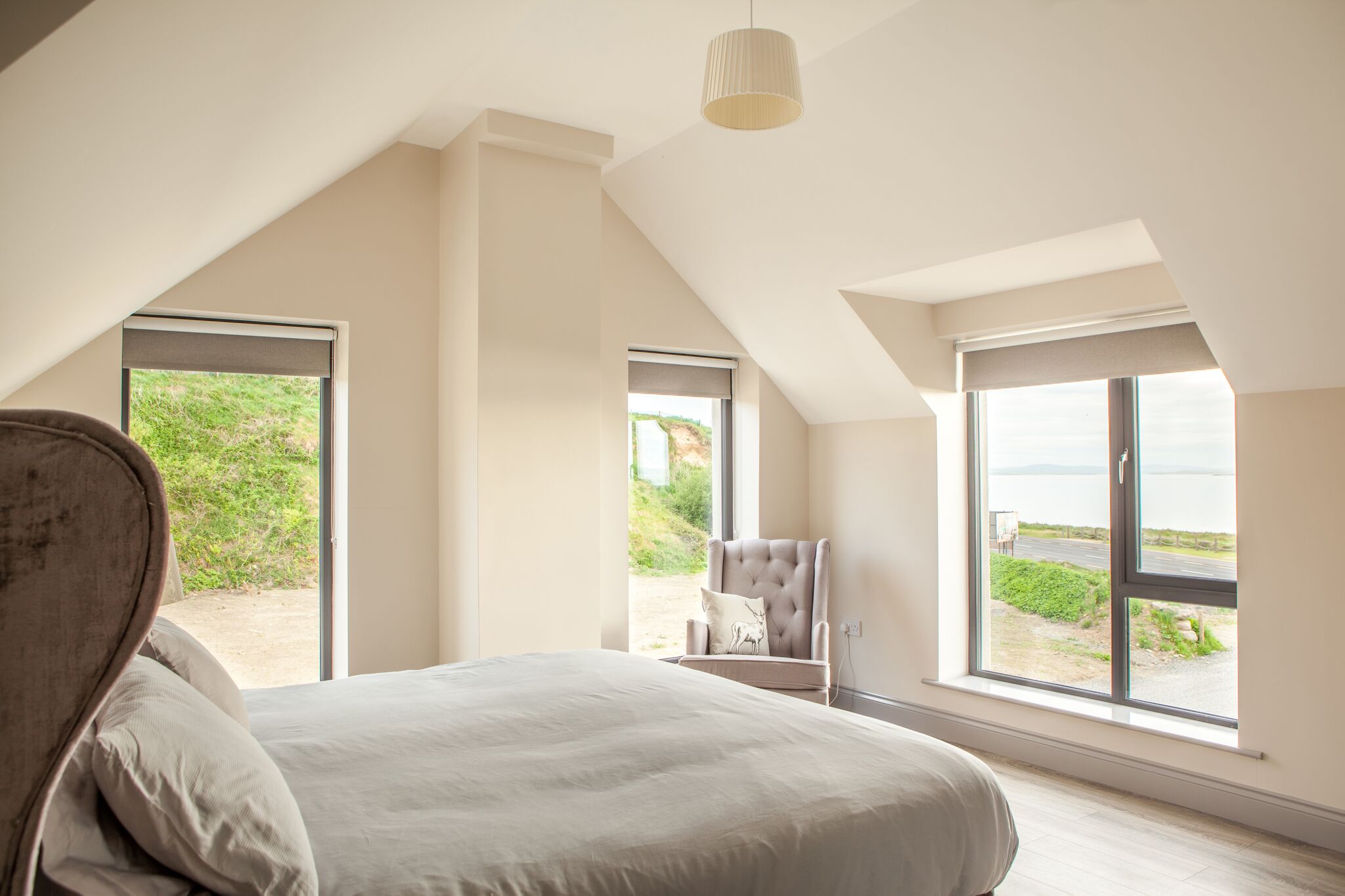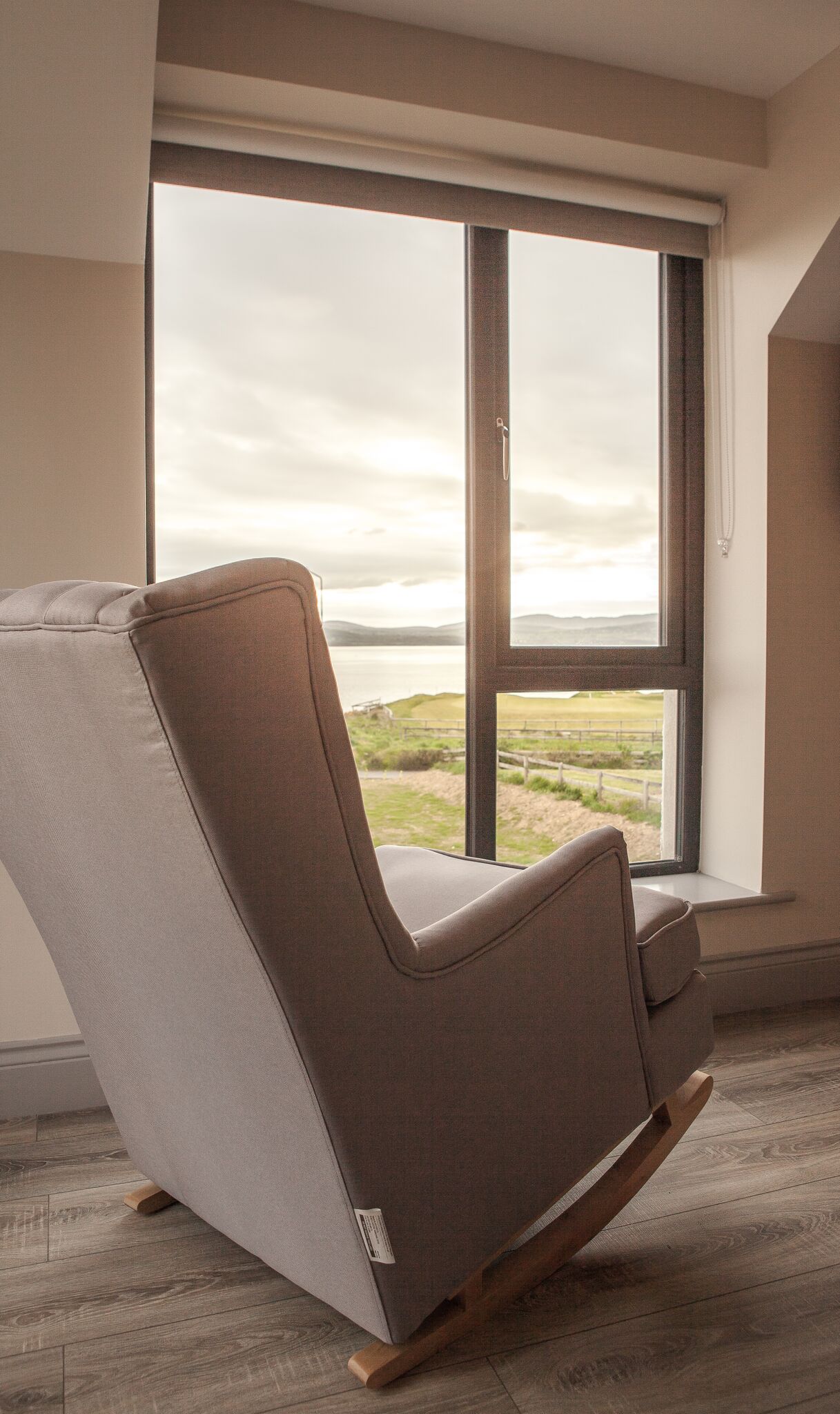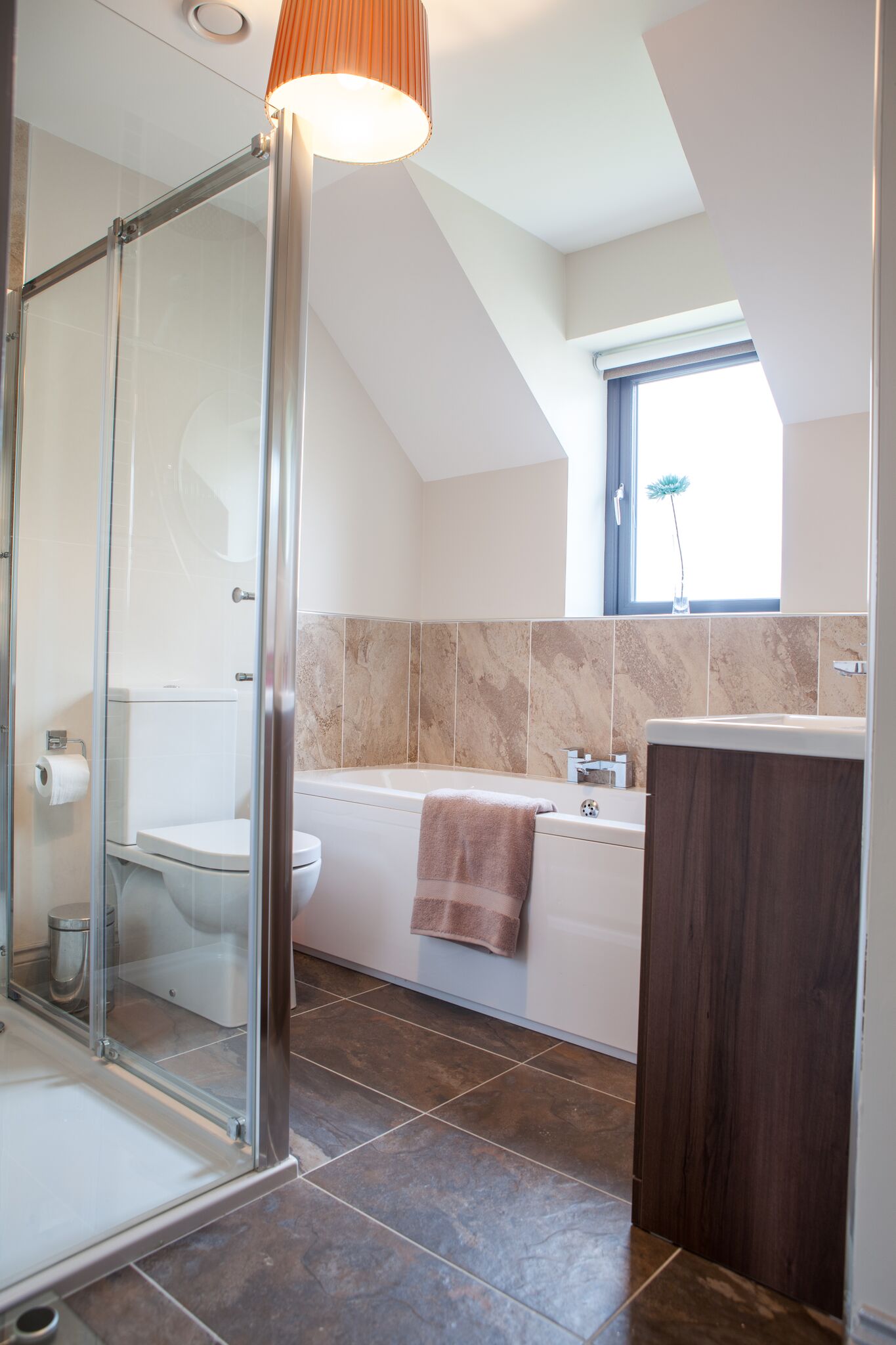 Breege learned tonnes from her own self build project, and can see it having an impact on how she deals with future self build clients. "Being able to go on site everyday (I'm sure to the workmen's distaste) gave me the advantage of seeing a building progress at every step of the way.
Architects generally only get to view a project at possible five key stages during construction, were I had 10 months of daily visits to gain from. It has giving me a different perspective of the self build and especially were costings come into play.
I feel that clients can trust in me more as I have personally went through this process myself and I can share my experience in a more professional way. I wrote a blog as a guideline tool for anyone going through a build and it was developed to assist our clients"
As well as Breege's architectural expertise, Michael was able to chip in with his decade of kitchen specialism. "Michael knew the exact kitchen layout for us. One evening after we got the kids to bed we both sat down and I drew up his design on the computer and the next day we brought it to Crana Joinery who were so helpful with the whole process.
Choosing the colour was a little harder. We wanted something bold and as our kitchen is very bright with south facing windows our options were open. We chose 'Hague Blue' from Farrow & Ball's colour chart. We also have a larder and decided to use a barn style door with a slide-roll painted in the same colour as the kitchen.
We have our sink on the island as it captures amazing views, and Michael designed the seating area of the island to be higher than the sink area to prevent water overspill, and it's also a good way of hiding those unwashed dishes from view," she says.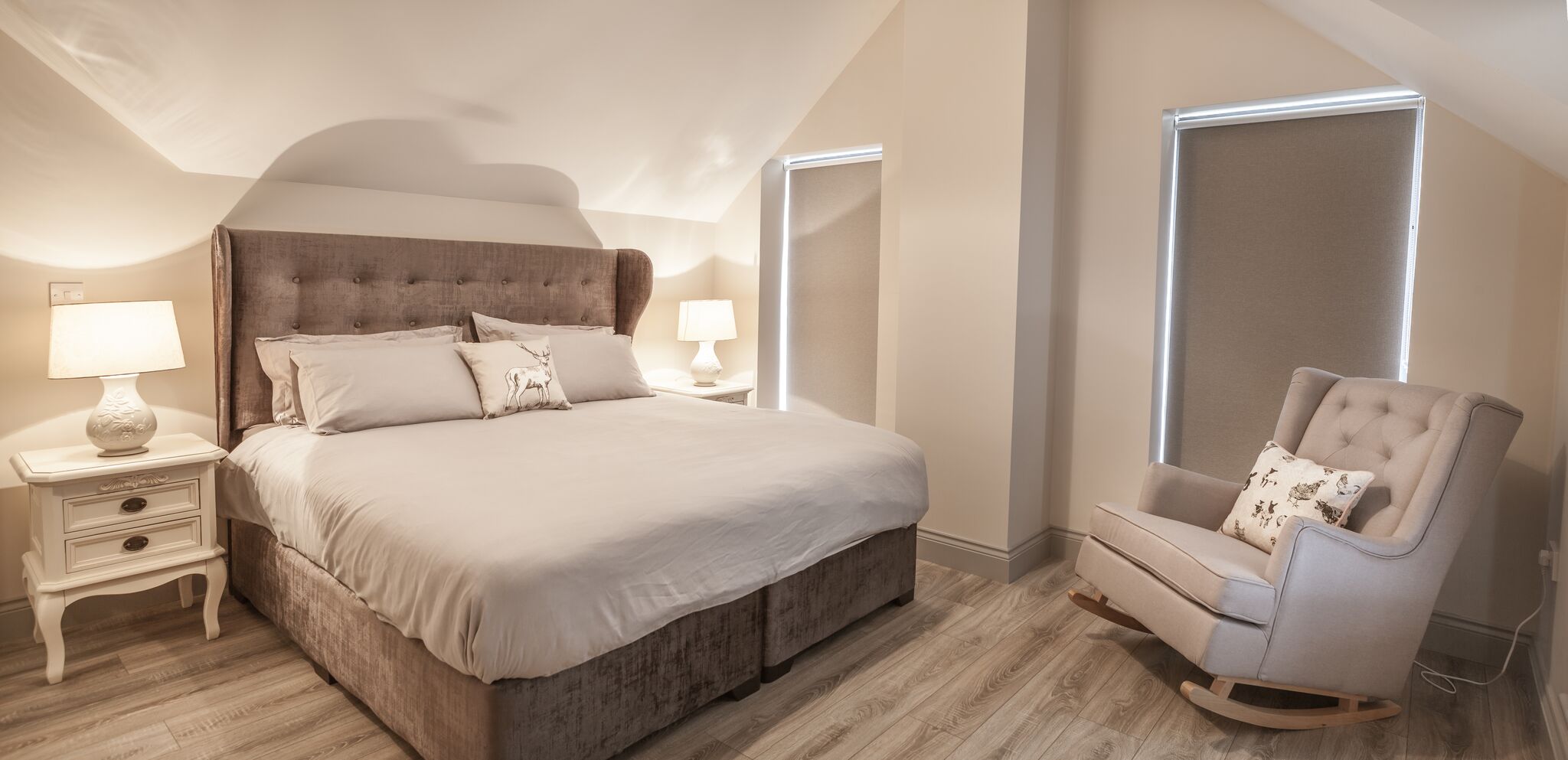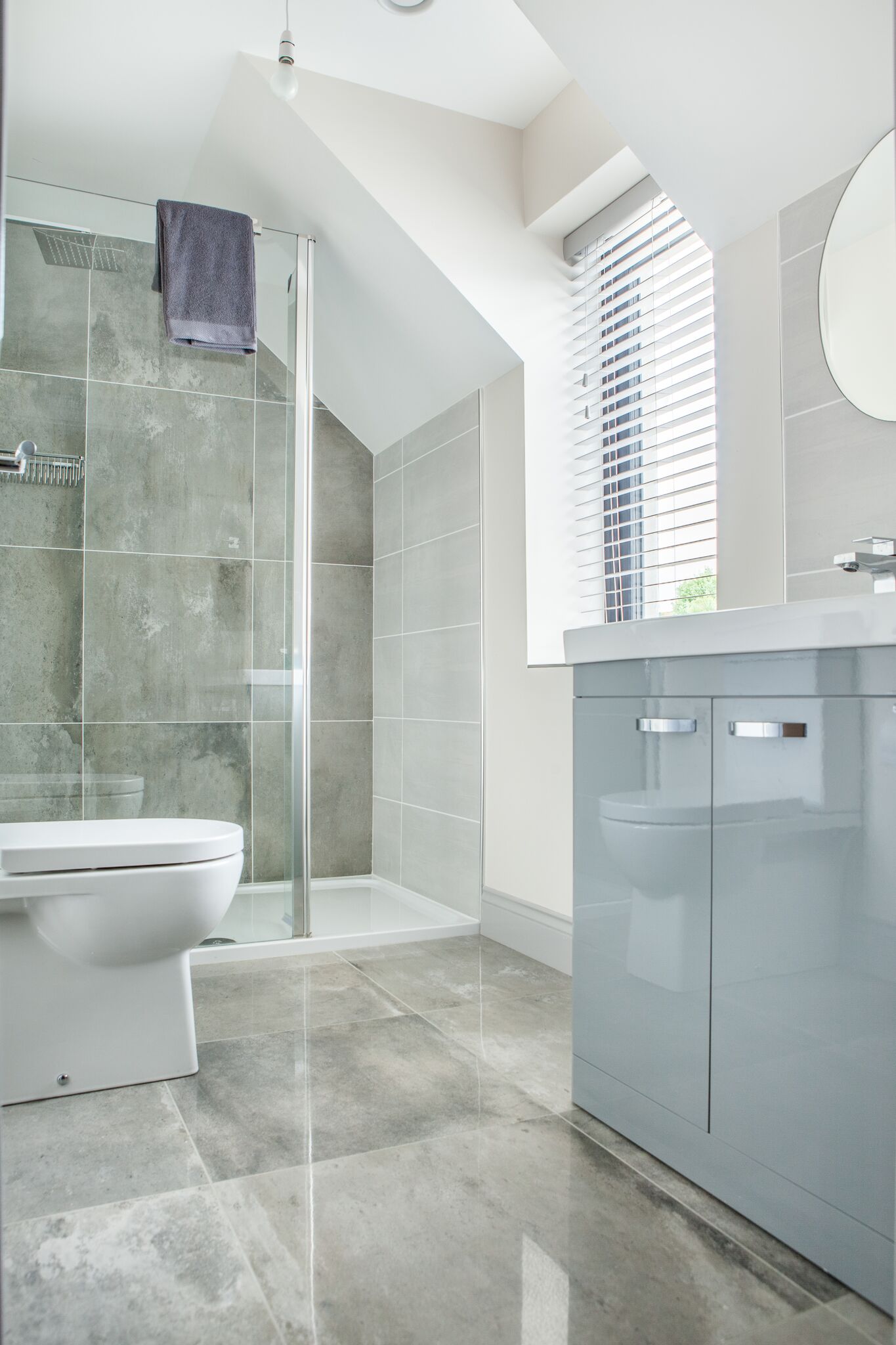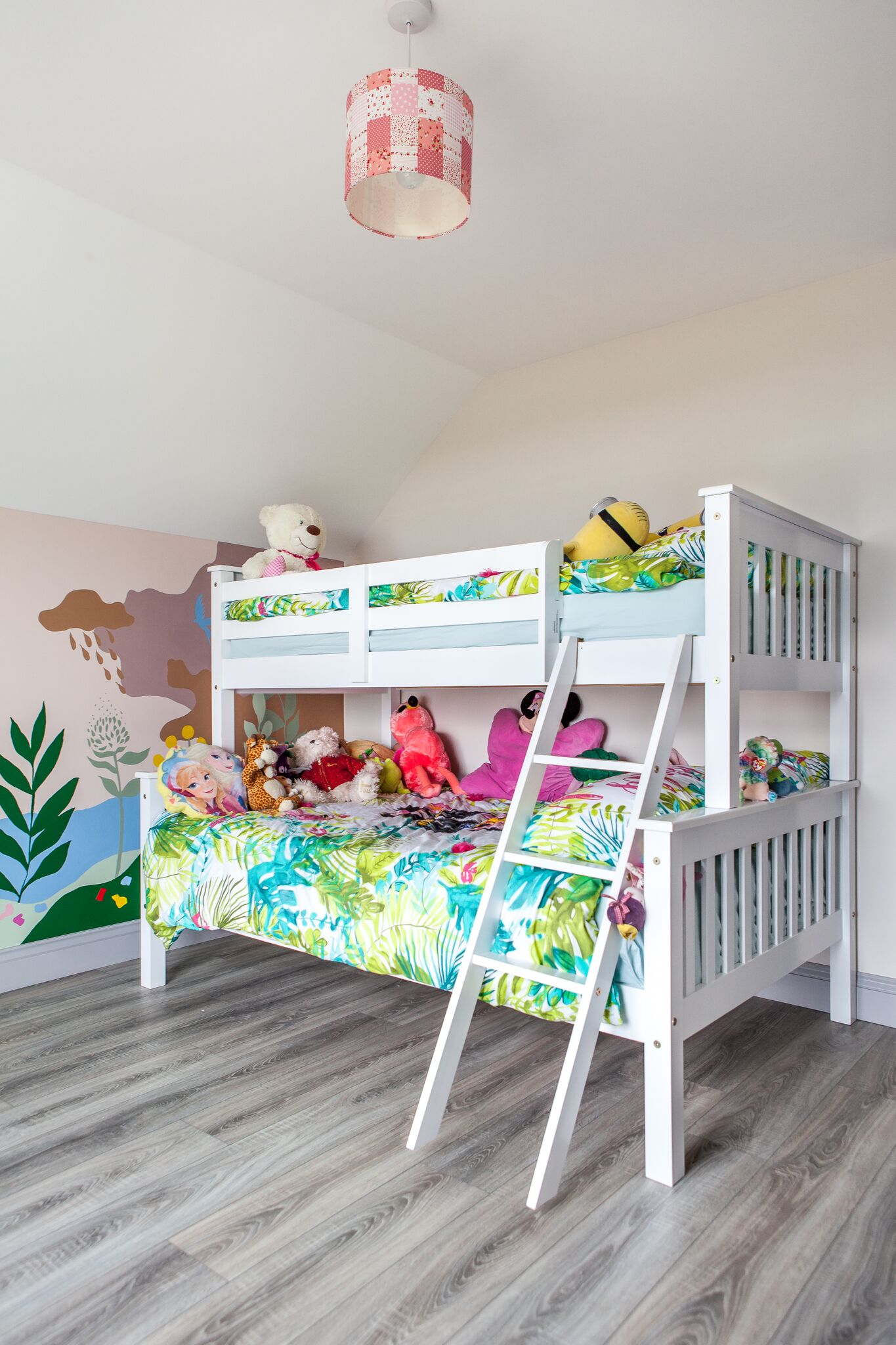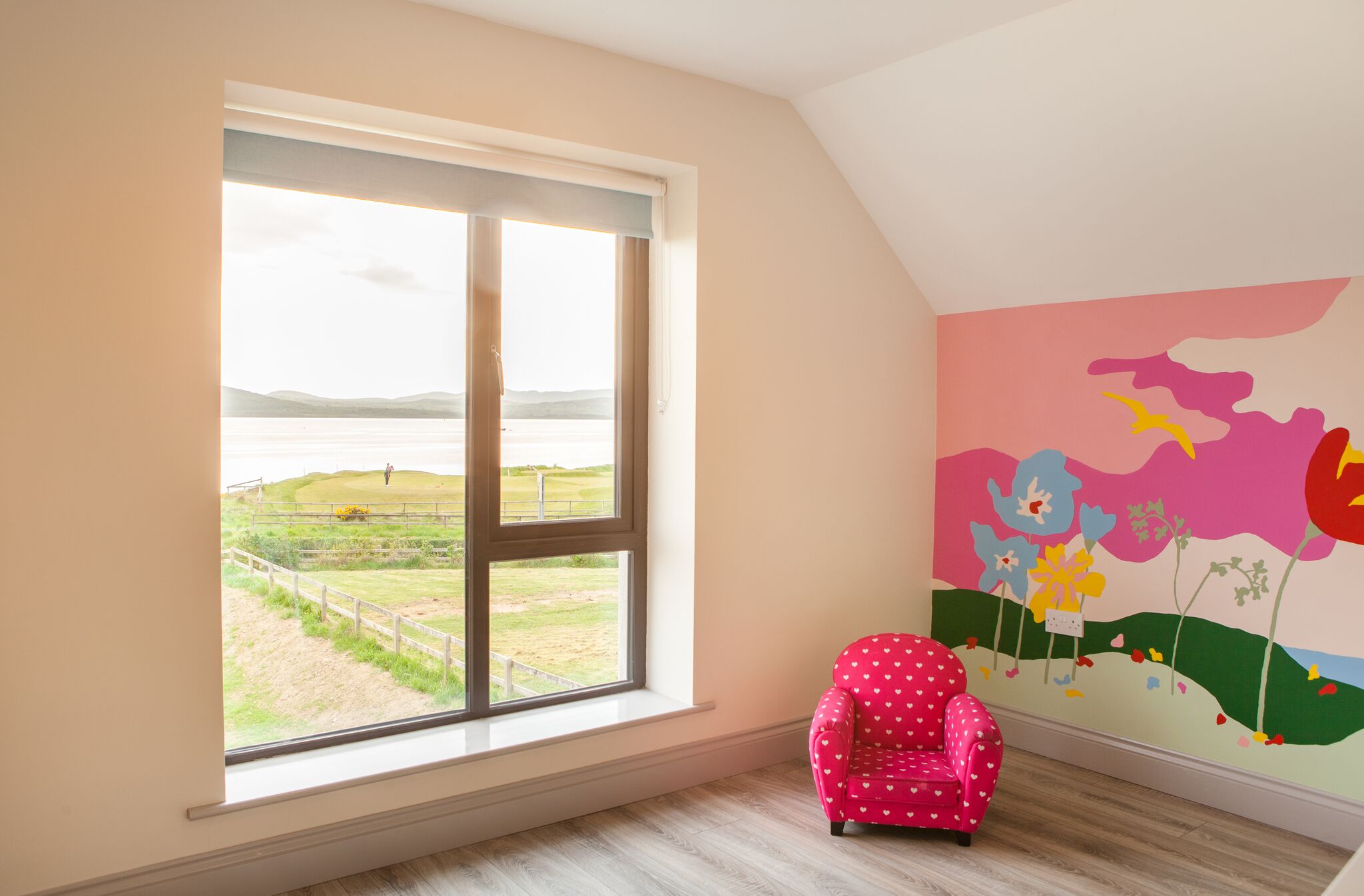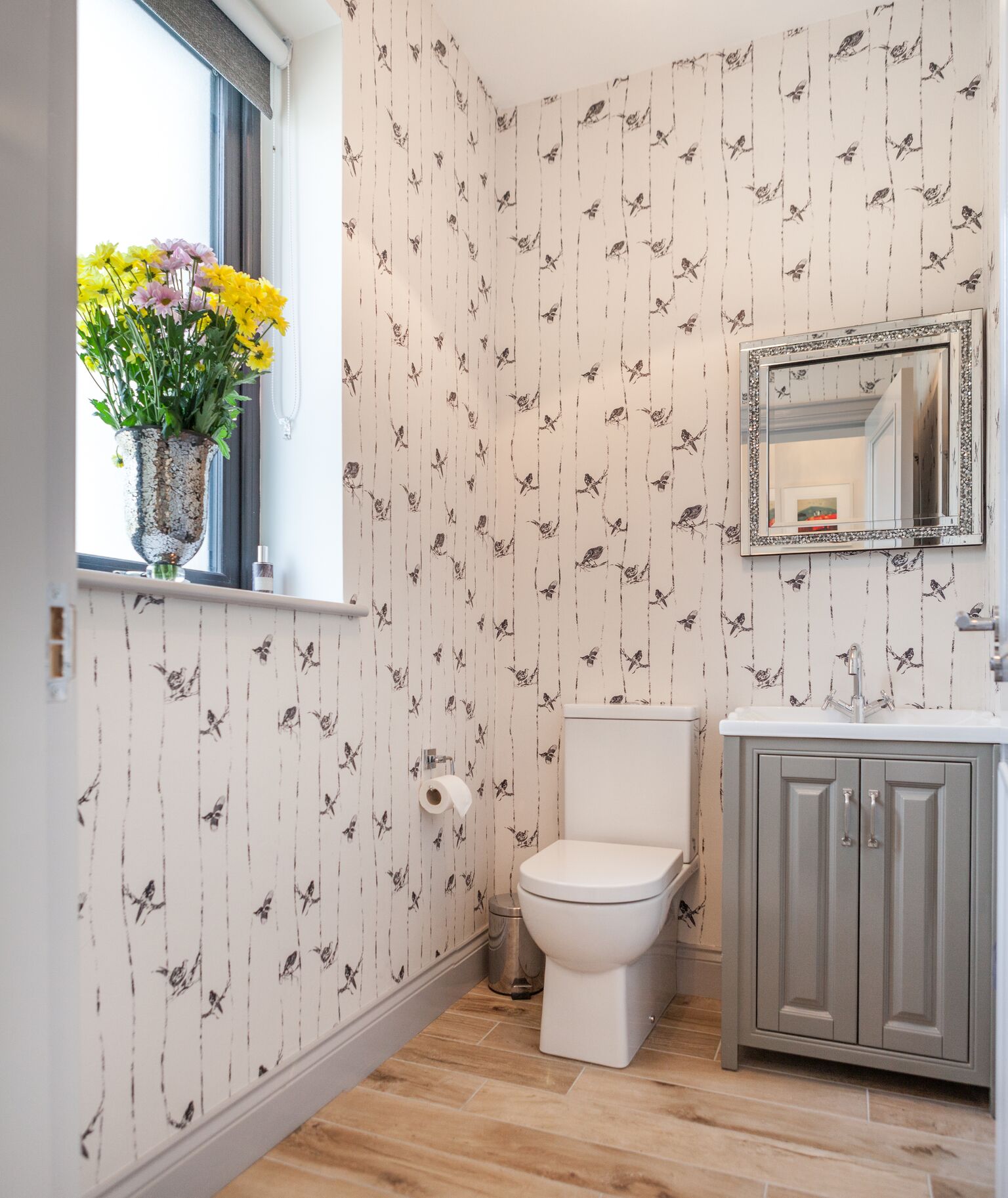 The pair decided to go it alone when it came to choosing the interior finishes. "We played it safe with the main walls and added splashes of colour and texture through wallpaper. My sister, Eilis Galbraith, is an Irish textile designer and her work features a lot within the interior.
We loved her designs and got a commissioned wallpaper designed for our feature wall within the open plan kitchen/living/dining space. The toile design tells a storey of our family and surroundings. We also got a two-tier lampshade designed in the same pattern for the drop light in the living area. We also have a feature wall painted by Eilis in our daughter's bedroom that we absolutely love."
The resulting home is a dream come true for the family. "We absolutely love our self build home and wouldn't change a thing about it. That's why it is so important to choose a registered architect for your build.
We wake up every day, pull the blinds and are amazed by the spectacular view we are so fortunate to have. We feel blessed, lucky and so very thankful to ever single person that helped make our dream become a reality," she says.