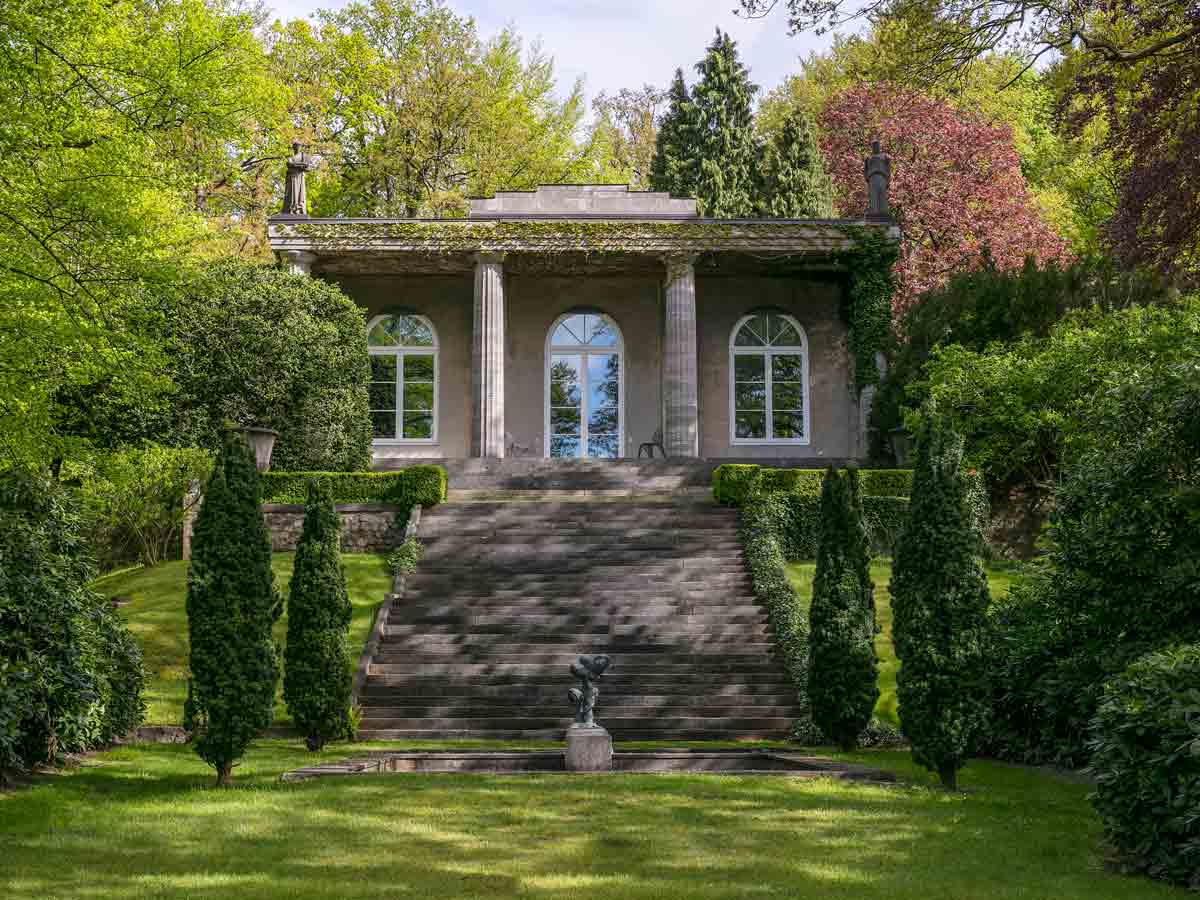 Karl Lagerfeld's former 'haute couture' Hamburg home is on the market. The fashion designer's nineties residence in Germany is currently listed for €10 million with Engel & Völkers.
The three acre estate is located in Hamburg's Blankenese district, an exclusive area overlooking the River Elbe. It's a glamorous Romanesque 1920s hilltop villa, with a stone exterior and classical architectural features like columns. The two main floors stretch over nearly 4,800 sq ft, including a center atrium and three en-suite bedrooms.Designed by architect Walter Baedeker, the villa ia all about striking symmetry, grand dimensions and opulent neo-classical details such as the covered Roman pool right in the foyer and decorative columns throughout. While Lagerfeld lived in the home, the interiors were a collaboration between himself and Renate Kant, the art conservator.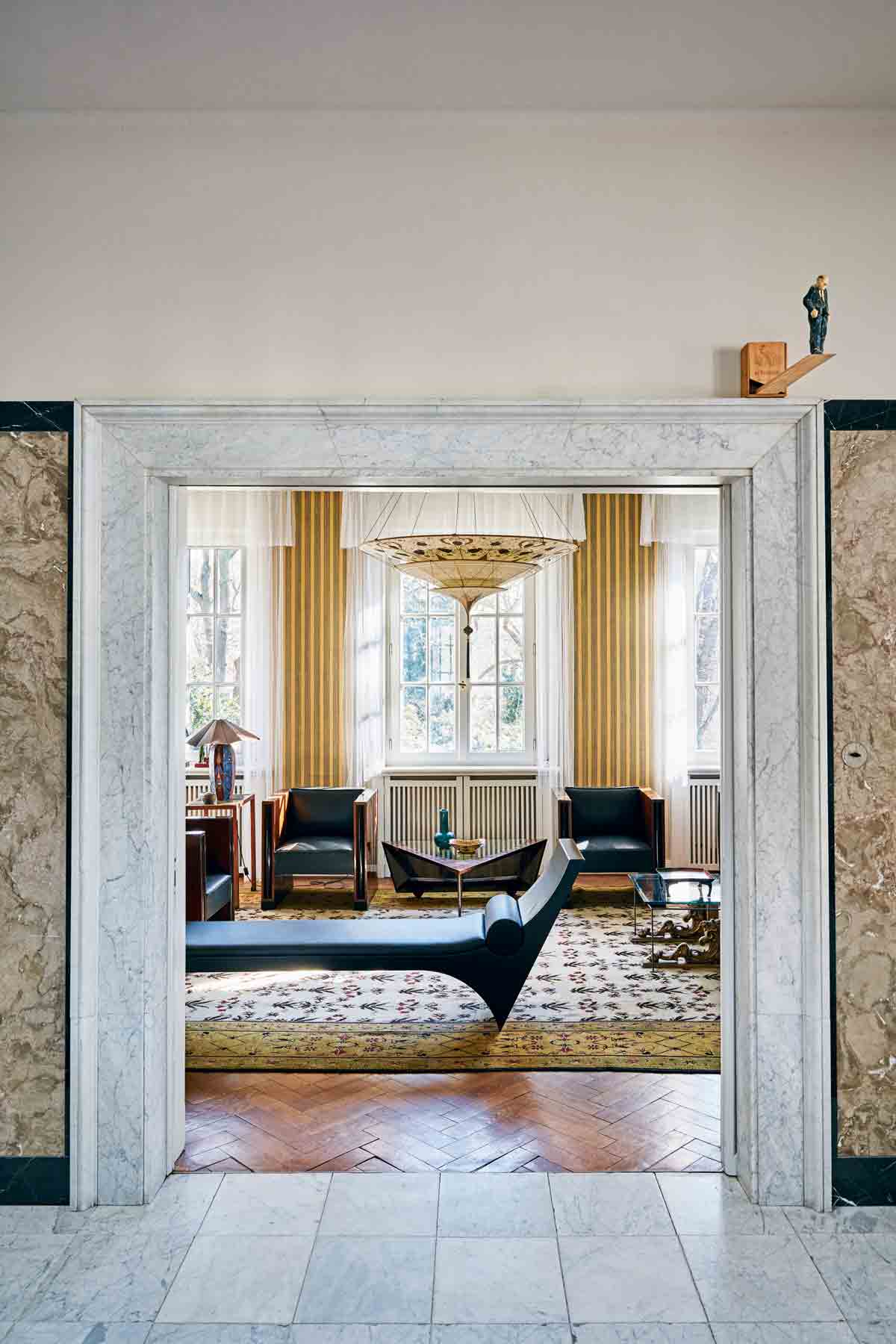 Lagerfeld inhabited 'Villa Jako', between 1991 and 1998, and named it such in remembrance of his partner Jacques de Bascher, who died in 1989. The couple were big fans of luxe materials, with marble a clear favourite.
Set on a hill, the villa spans almost 12,000 square metres with unobstructable views of the river. He owned homes around the world, but the villa in Hamburg had particular significance to the fashion designer. He chronicled it in his book, Ein Deutsches Haus (A German House), and shot the advertising campaign for his Lagerfeld Jako fragrance on the premises. But, as he has shared with Engel & Völkers' GG: "It's impossible to live on the Elbe. You spend all your time looking out at the river. You ended up becoming lazy."
The current owner has retained most of its extravagant features, including the gold leaf-painted ceilings. See more pictures of the villa below: