Wash day's a cinch for Niamh Scott, who has created the ultimate laundry room in her Meath home
Photographs: Philip Lauterbach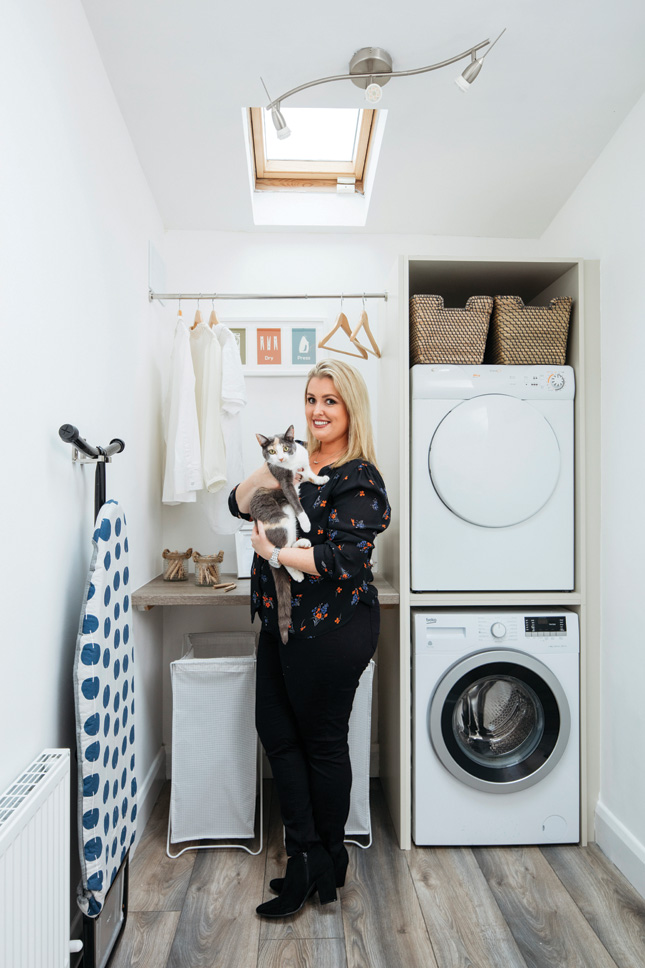 MAKEOVER DETAILS
Project: The creation of a new L-shaped laundry and utility room off a large open-plan kitchen diner
Homeowners: Niamh Scott, husband Jamie and family
Budget: €3,000
What they did: Niamh saw the potential in the space she had and reconfigured her existing small utility and downstairs loo, merging them to create one big multifunctional space. She knocked walls, moved plumbing, added electrics, laid new flooring and tiles and put in brand new cabinets.
BEFORE LAUNDRY ROOM MAKEOVER: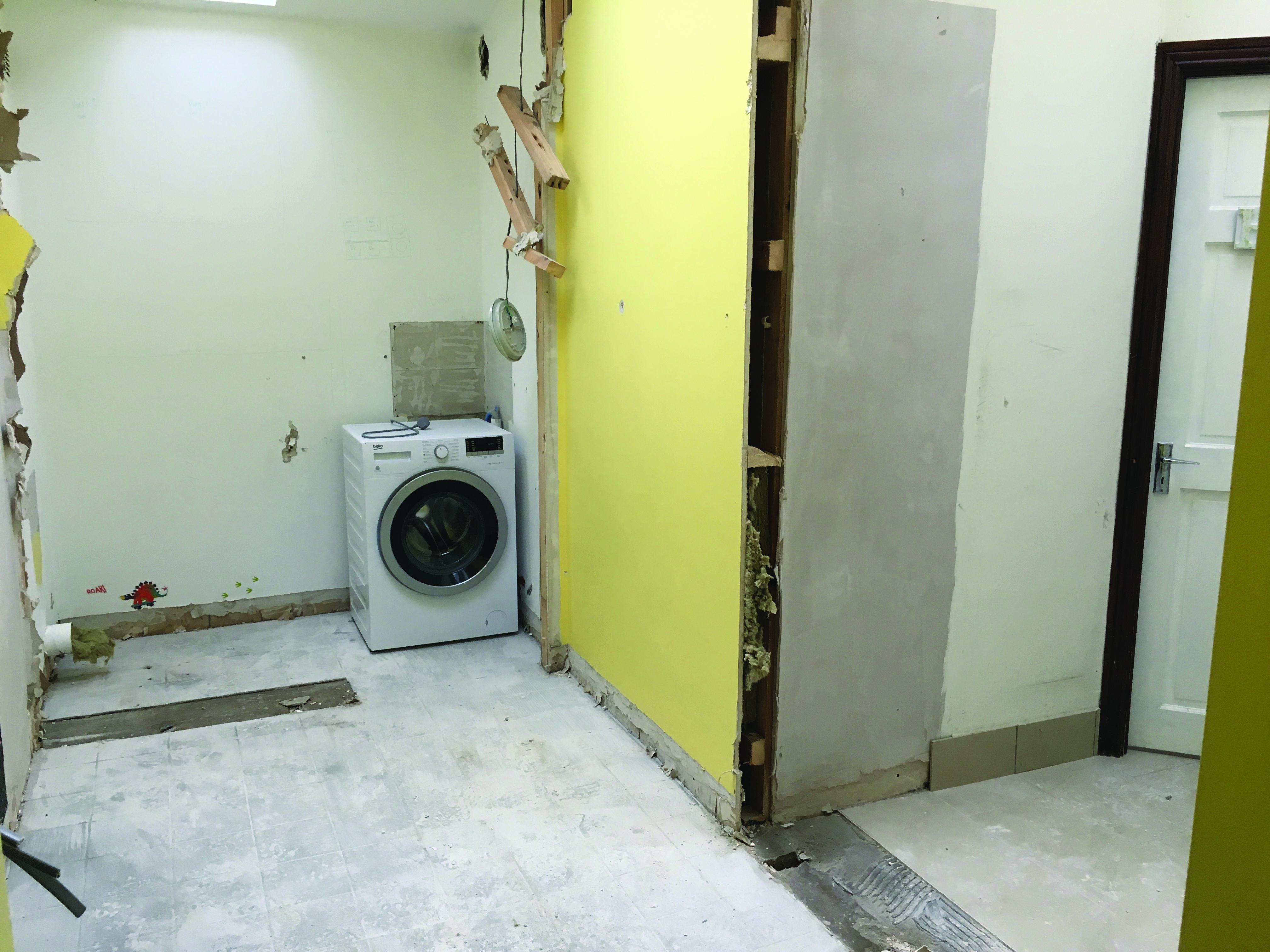 AFTER LAUNDRY ROOM MAKEOVER: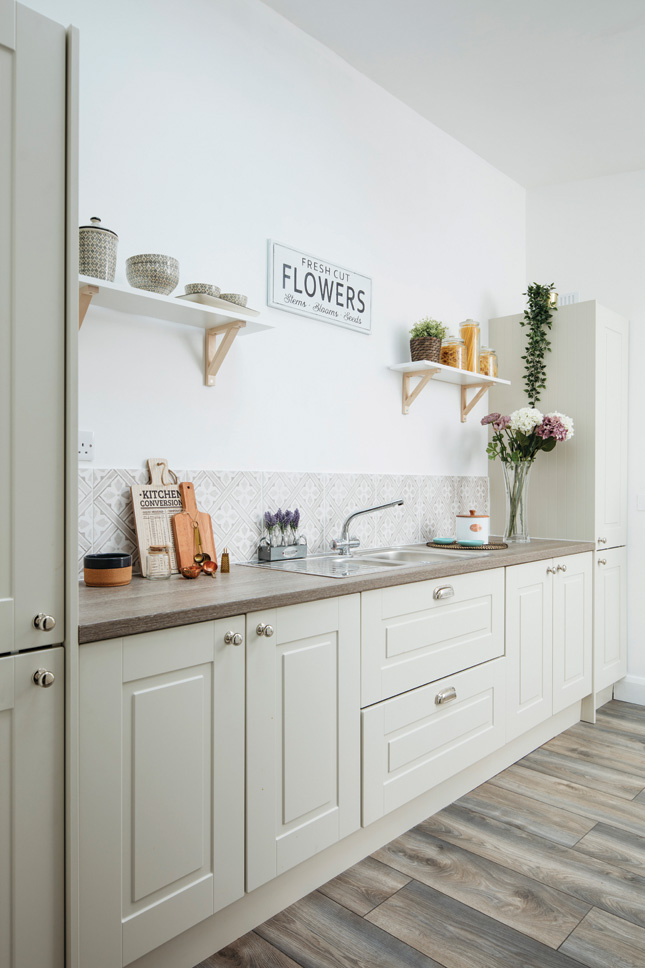 When Dermott Bannon went head to head with homeowner Kelly on a 2017 episode of Room to Improve, it divided the nation – and spawned hundreds of column inches. But like so many of us, Niamh Scott, who lives in Meath with husband Jamie, kids Milo and Charlotte and Coco the cat, utterly understood Kelly's reasonable request for a nice big space to tidy away all the detritus that comes with family life.
"My vision was to remove the washing from the kitchen area. I wanted clothes horses out of the way. I wanted to close the door on them," she says. Niamh and Jamie bought their modern redbrick house four years ago and have been doing it up bit by bit. "It was in need of modernisation and decoration – I wanted to put my stamp on it," she says.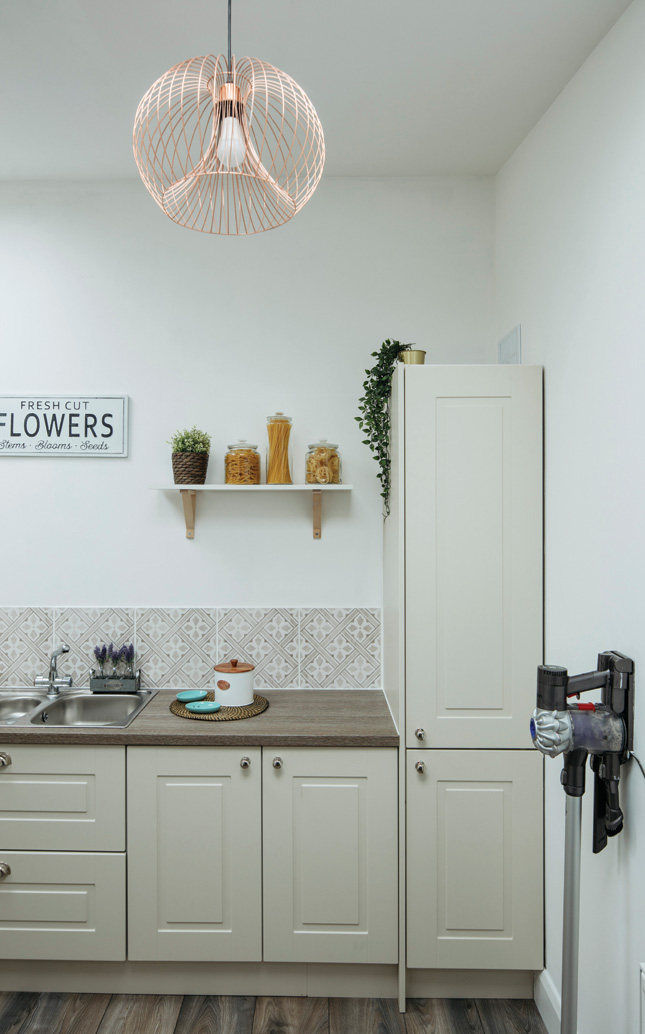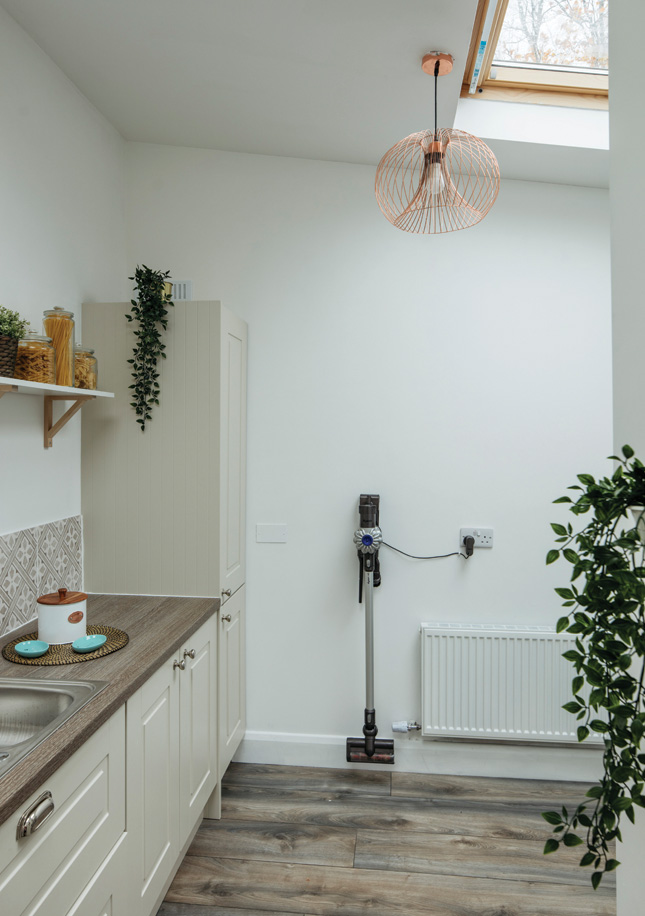 A full refresh came first. "I neutralised it," she says. "I painted everything white, started with a blank canvas and built from there, injecting back my personality." High on the agenda was the large L-shaped laundry-cum-utility, but there was a bit of work to do first.
"We had an existing tiny step in-utility so we knocked through to an old bathroom to join the two spaces, and make a combined utility laundry," Niamh explains. Building work took around eight weeks and involved new internal walls, plumbing, electrics, adding a new door to the kitchen, flooring and new cabinetry.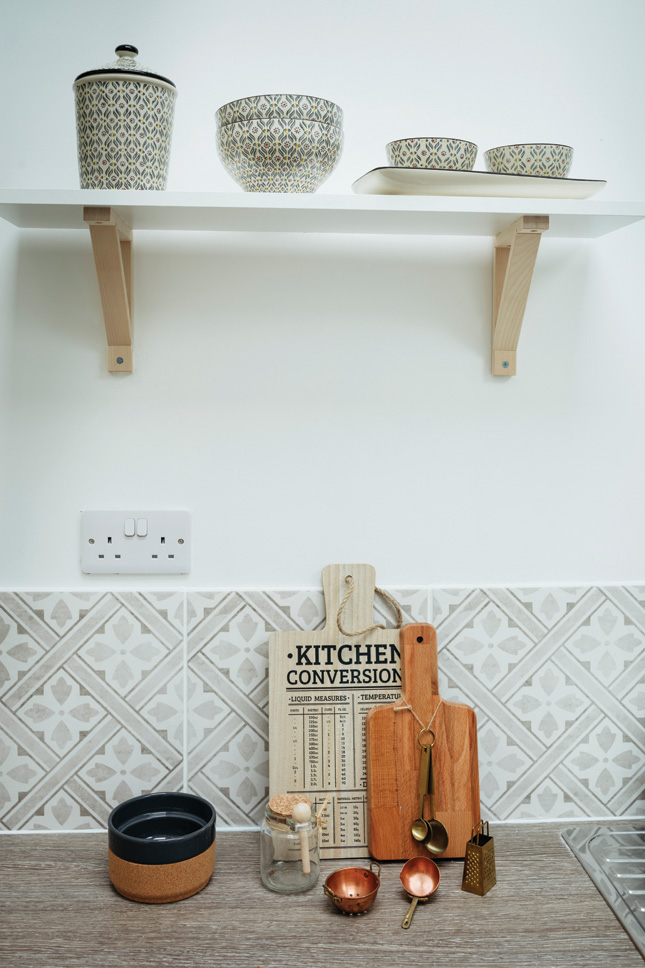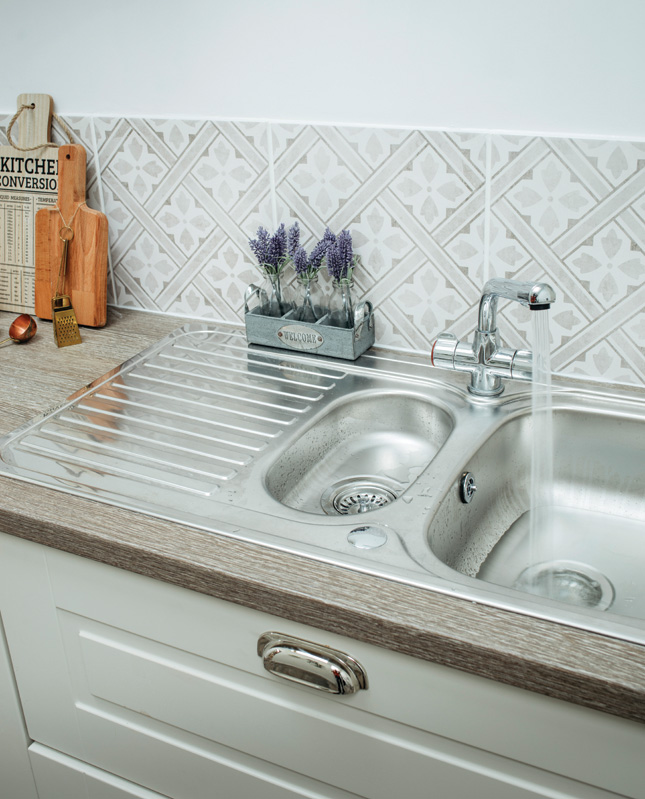 Social media was Niamh's go-to for inspiration for her new space. An avid Instagrammer herself, she documents her own home décor journey on Instagram at @waitandsee.ie. Pinterest proved a valuable source when she was looking for inspiration for her own laundry room makeover. "I looked at lots of American laundry rooms. I liked how the pictures gave a roomy, airy feel. I had the space, so I wanted to recreate that."
In her newly minted space, she has room for all the functions she needs: there's a whole laundry area with separate washer and dryer and hanging storage – designed by husband Jamie. "He pencilled the plan out on the wall, then he took a photo, the builder came back and he showed him it, and it worked!"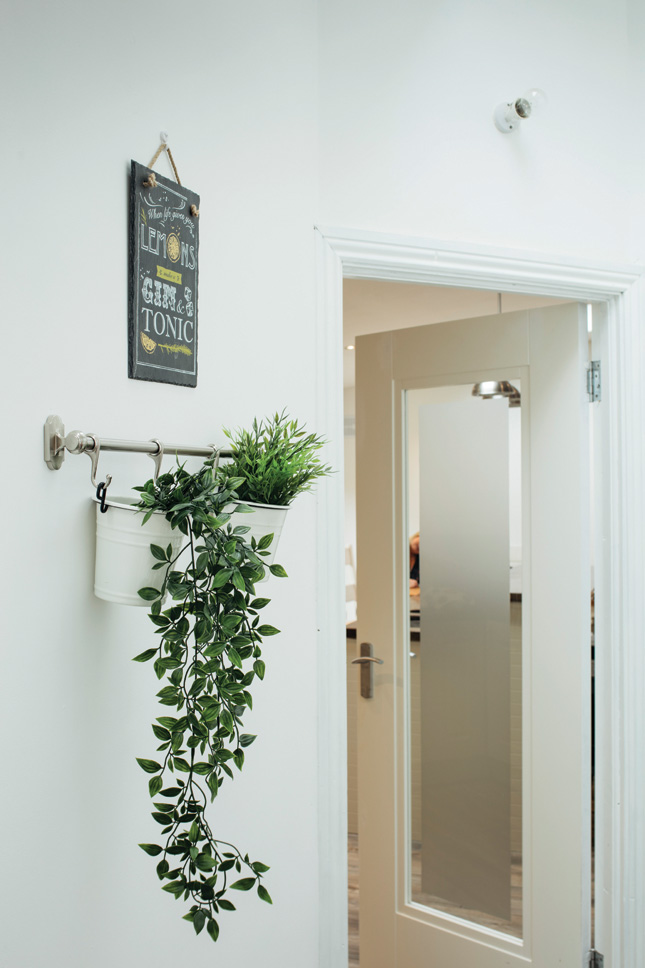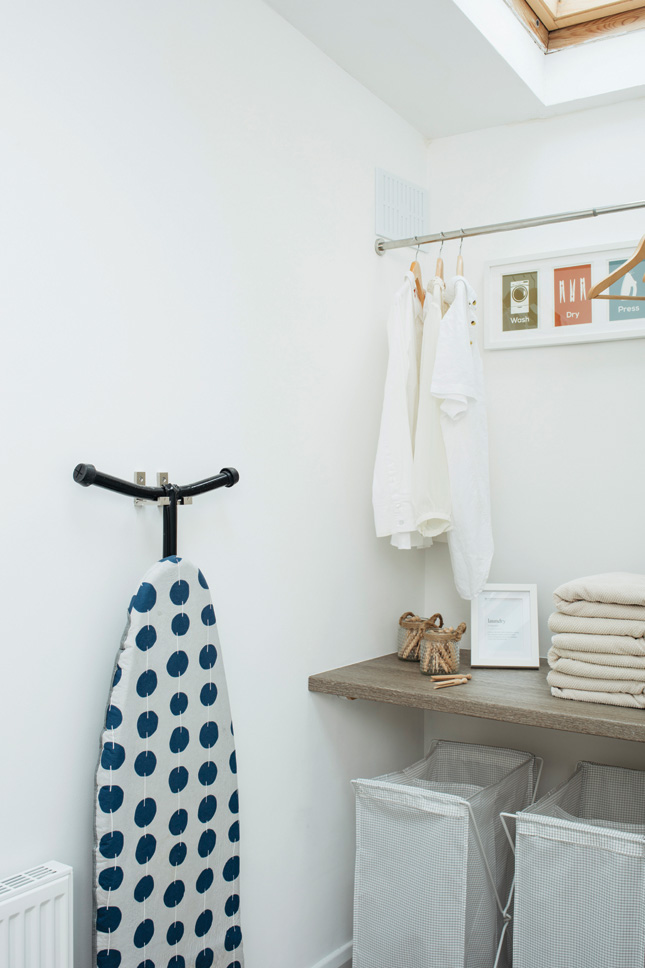 The laundry baskets are super-clever too. "I have two with two sections in each – so each person in the house has a section and I don't have to keep traipsing upstairs."
There's also ample space for ironing, keeping that out of the kitchen, and a whole run of worktops to accommodate extra storage, a sink and a pantry unit. "I love the fact we have a second sink," Niamh says. "It's great when you have pets, and for things like football boots."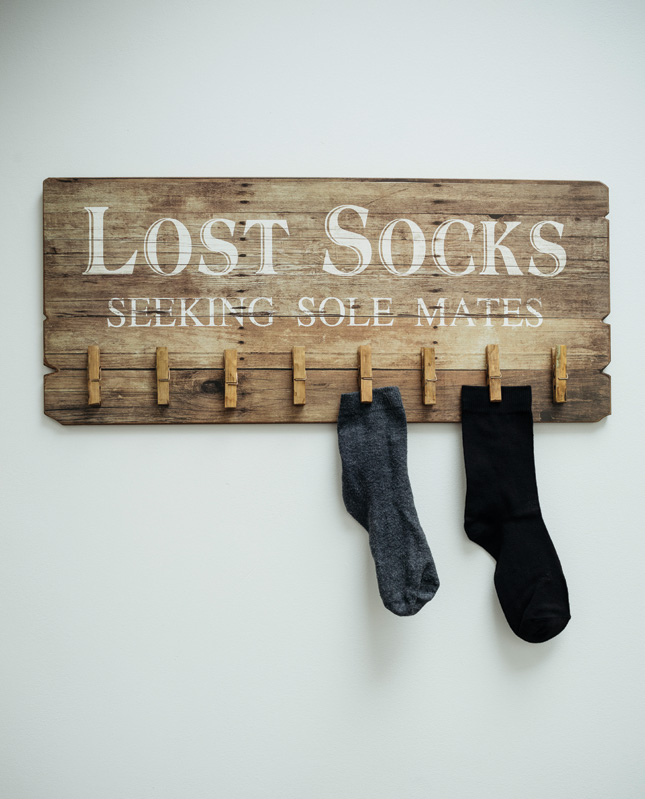 Now that the laundry room is finished, has it lived up to her expectations? "I love it," Niamh smiles. "It's used every day. It allows me to keep organised and on top of things."