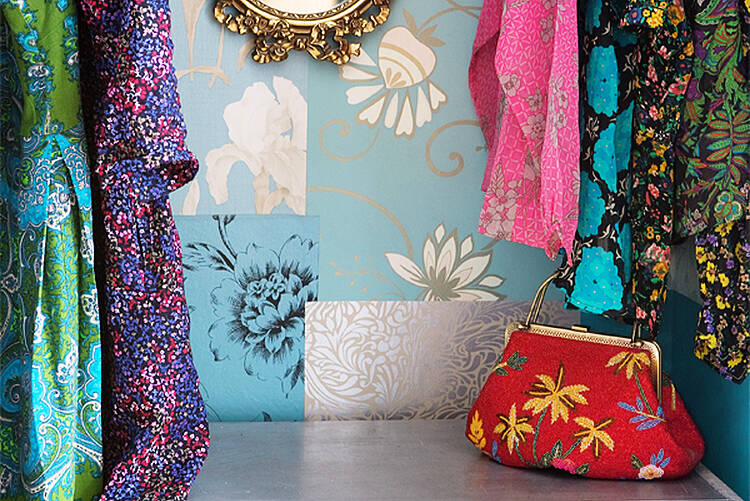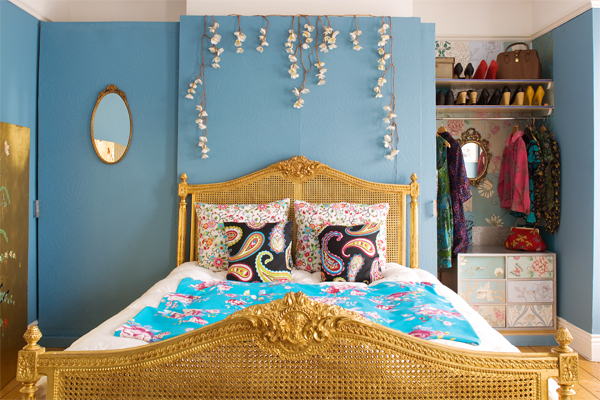 This quirky wardrobe belongs to successful glass artist, mosaicist, sculptor and all-round creative genius Elaine Prunty from Dublin. We love Elaine's eclectic, personal, sentimental and brave interior style and we were lucky enough to be invited into her home for a snoop around. We were especially impressed by her cool quirky wardrobe which is DIY at its best. She has cleverly utilised the alcoves either side of the chimney breast and made them into very useful (and pretty) wardrobes which can be hidden away behind sliding doors painted in the same colour as the walls.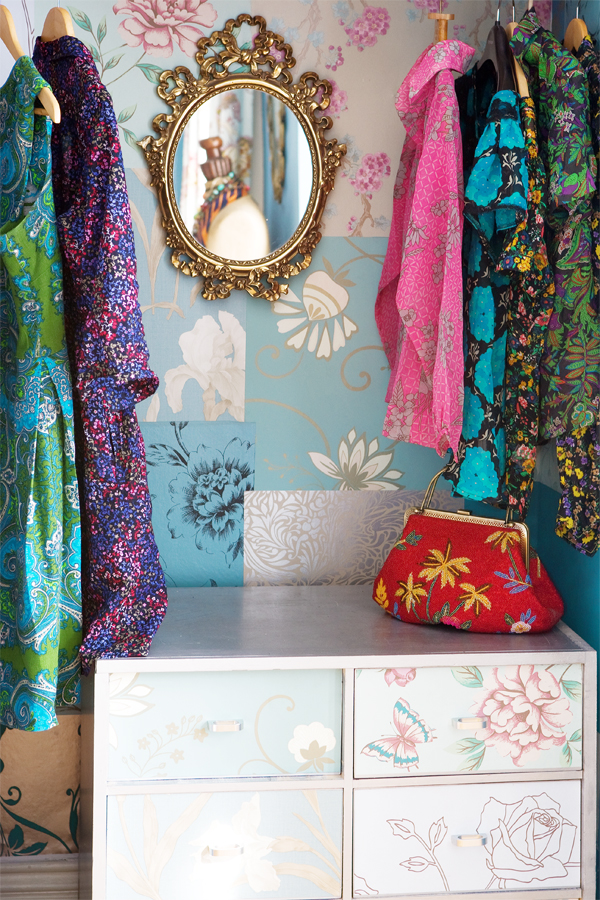 On the back walls of the alcoves she has hung a selection of different wallpapers that she had lying around for a fun and playful look. Of course you could just use one wallpaper if you prefer. An old chest of drawers has been given a makeover by cutting out sections of wallpaper and sticking them to the drawer fronts. You could have a lot of fun with this project by adding mis-matching vintage cabinet knobs or painting each drawer a bright colour if you didn't want to go with wallpaper. It's all about having fun and letting your personality shine through.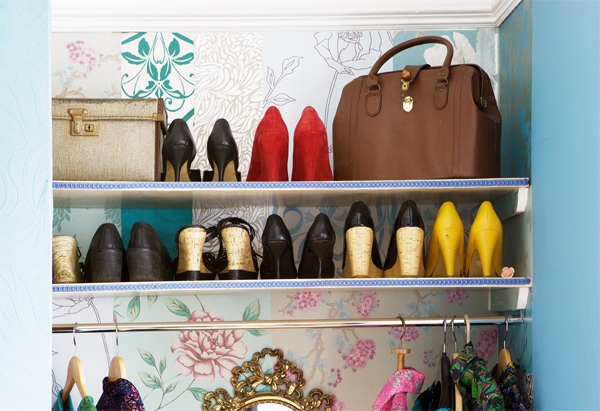 Elaine placed her chest of drawers in the bottom half of the wardrobe leaving her some hanging space above for blouses and jackets. High shelves provide storage for summer shoes and bags and she has hung a beautiful ornate mirror on the back wall for a real touch of luxury. Of course you could shelve out the entire space and create a shoe wardrobe if you wanted; it could become your summer wardrobe; your dressy outfits wardrobe-it completely depends on what storage you need. This is a fantastic and clever way of utilising space and we just love it. It has certainly inspired a few of us here in the office. What do you think? We would love to hear from you in the comment section below.
Check out Elaine's site to see more of her work.
Images by: Paul Sherwood.
Share This Article