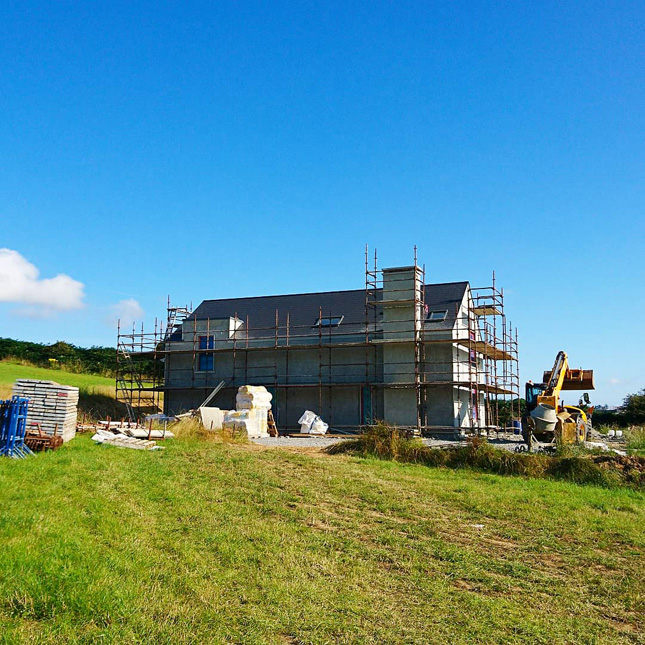 Emma and Kevin Crowley are both fund accountants, and so found themselves possibly as far away from the building industry as they could have, but a self build was still high on their dream list for their forever home.
Emma's dad is a farmer and Kevin grew up in the countryside - actually about a mile away from the site the pair ended up buying - so they were both used to having a bit of space, and they needed somewhere with enough space for Emma's horse to join them. They began searching for a site of at least two acres in 2016, and in 2017, they found the perfect site and applied for planning.
"We are in the Kinsale planning area and so the planners are pretty strict. We used the Cork County Plan document (which is a great reference guide selecting a site and house style), when deciding on the site. The site is down what was a traditional farm lane and we wanted to reference that so we asked the architect to design a take on a modern farmhouse," says Emma.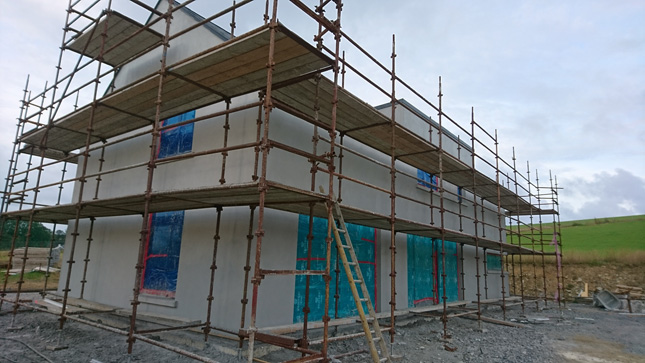 Despite strict planning requirements, the pair found the planning process quite straightforward. "Our architect was excellent and anticipated what the planners were looking for, and we got a glowing report of the submission in our planning sanction letter. The process is still daunting and unfortunately we did have an objection, which thankfully the planners did not uphold," she says.
The couple chose their architects, Simply Architecture, when Emma drove past a house he designed in Douglas, Cork, but it was actually their Quantity Surveyor they hired first. "We choose our QS before anyone and this is one invaluable piece of advice – it's the best money we spent. It makes it far easier to decide what you want versus what you can afford."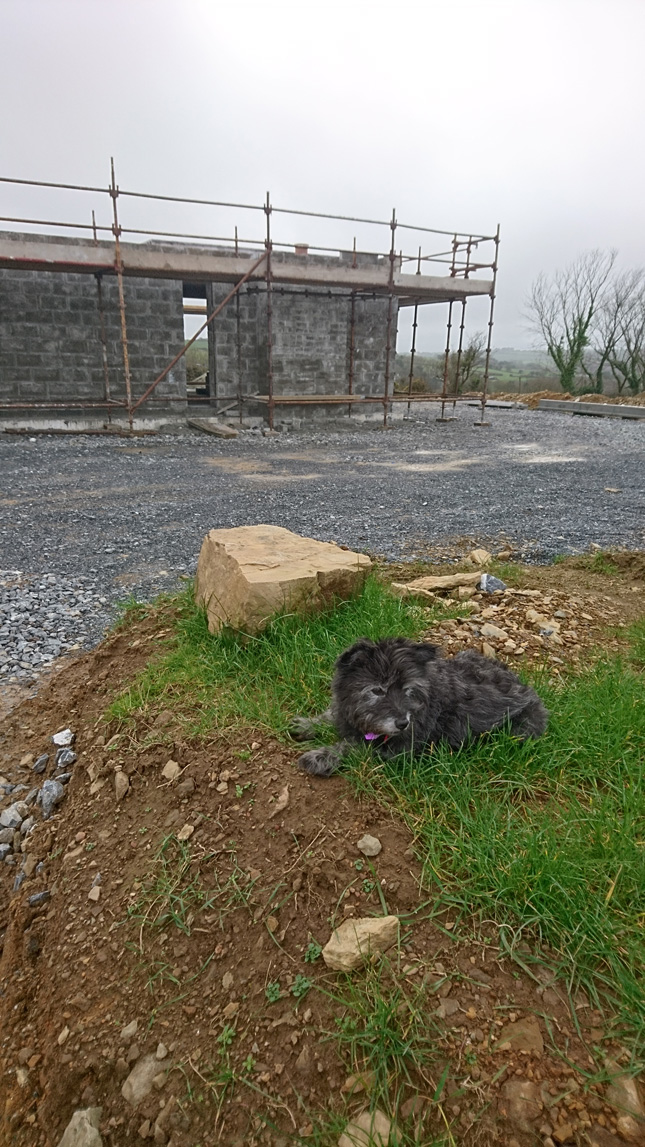 Second to that, finding the right architect was key for Emma and Kevin, having been knocked back by a few first. "We needed one that was willing to work with our budget, while building to a passive standard. We had contacted a lot of architects that said there was no way we would be able to build this house for the budget we had."
Their modern farmhouse design comprised a totally open plan downstairs living area, with just a sliding wall to separate the kitchen-dining space with the sitting room. A utility and pantry live off the kitchen. The home has four bedrooms, two of which have walk-in wardrobes. The dream!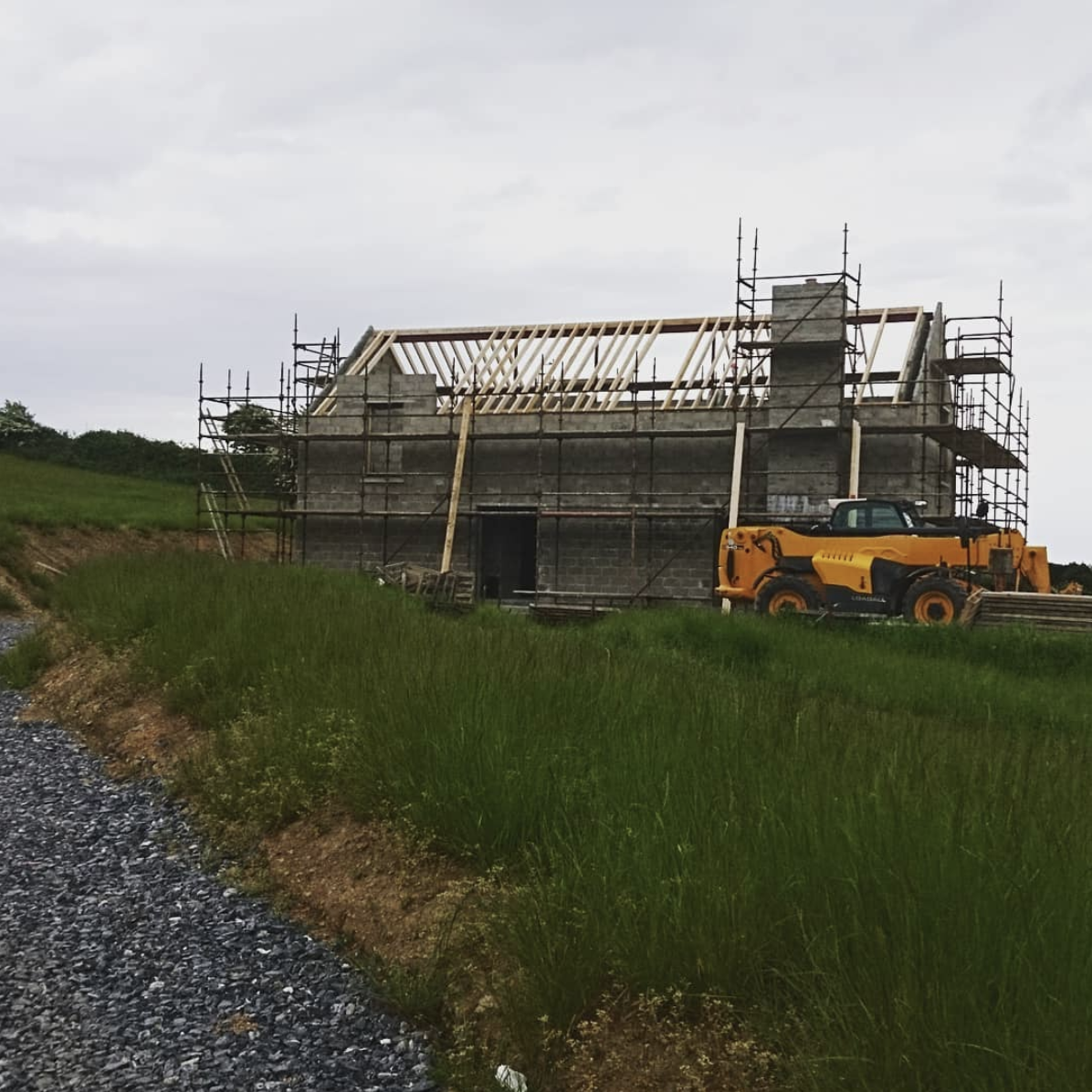 With just the two of them and their dog Chippy living in the home, they wanted to be practical about some of their design decisions. "Our biggest practical decision was a large sliding wall in the middle of the house to separate off spaces.
It is expensive but it has turned into a design decision as we are making a feature of it. We also have lots and lots of storage which was part of our brief to the architect. The kitchen design has a way of putting absolutely everything out of sight," says Kevin.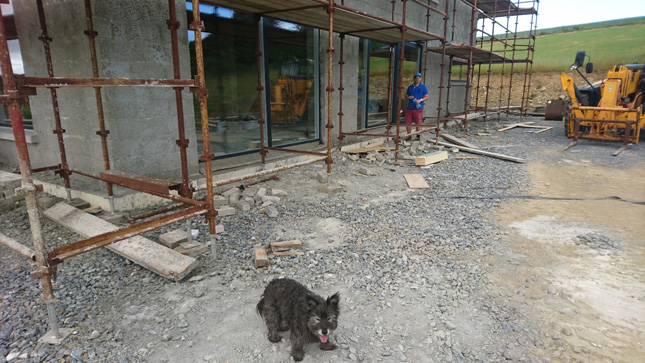 They officially broke ground at the end of November 2018. "Our first floor bricks were completed by the end of February, second floor and second floor bricks by the end of March 2019, the internal bricks on second floor and up to roof level by April 2019.
May 2019 was the start of taping and insulation in the revels and the structural steel for the roof, and the scaffolding went in by the end of the month. June was the roof, and in July our windows and doors arrived and the roof was completed.
"We've just completed the first fix – so the roof is completed, airtight seals are being completed, and the chasing for the electrics, external plaster and suspended ceiling done," says Emma.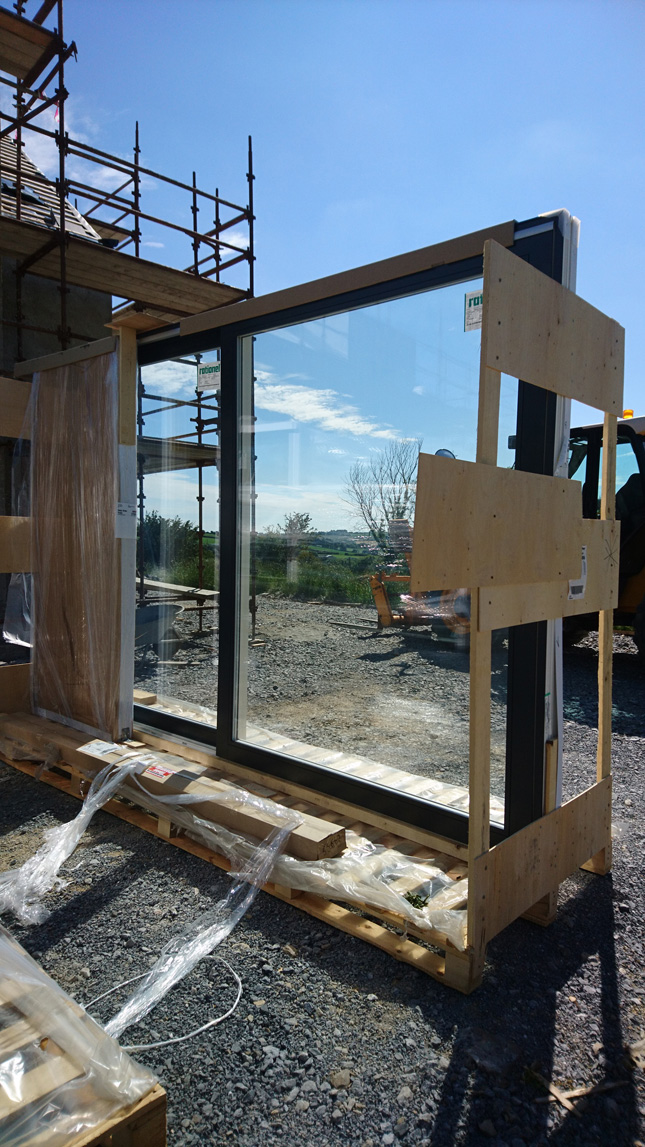 While they still have a way to go, the biggest thing they have learned before is not to be afraid to ask questions to make sure you're getting what you want, and within your budget. "Do lots of research and don't be afraid to ask questions. Don't go in for too much hype in building methods – we went for passive standard and its does cost more despite what people say.
We also found timber frame approximately 10% more expensive, which is why we went for bricks," says Kevin.
One area they managed to save on was their kitchen, which they are delighted about. "We went we an amazing local joiner called Cullen Interiors. We'd advise shopping local if possible, as we got our kitchen for half of what we thought we would, and it's going to be amazing. We could not recommend Danny, Sandy and the team more," he says.
The saving they made can now be put towards their big splurge on quartz counter tops and a big range master cooker for the kitchen.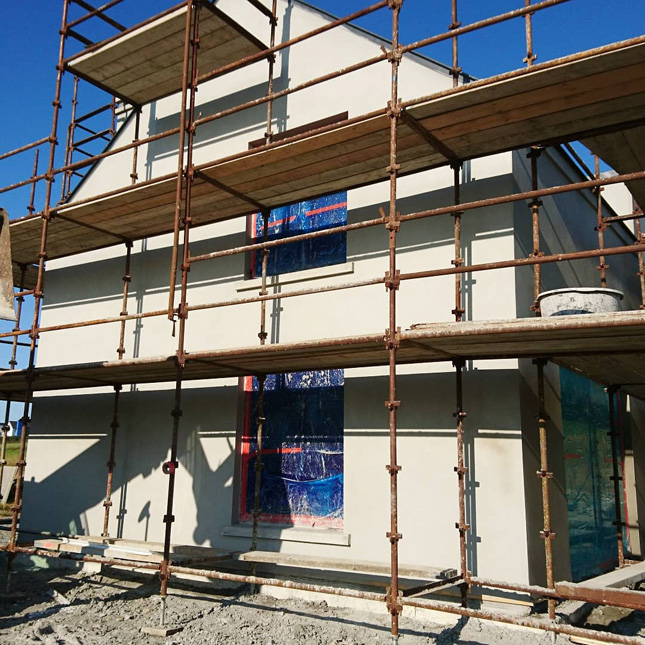 They are hoping they can create a minimal maximalist style interior when they get to that stage, all with a touch of Hollywood glamour. However, next on the list to tackle is the garden.
"We have a plan done for the site already but we are planning on working with the Pavilion Cork for our plans. Emma pretty much knows what she wants in terms of planting and layout but we want to run this past the experts," says Kevin.
You can keep up with the Crowley's self build journey on their Instagram, @building_the_crowley_homestead.