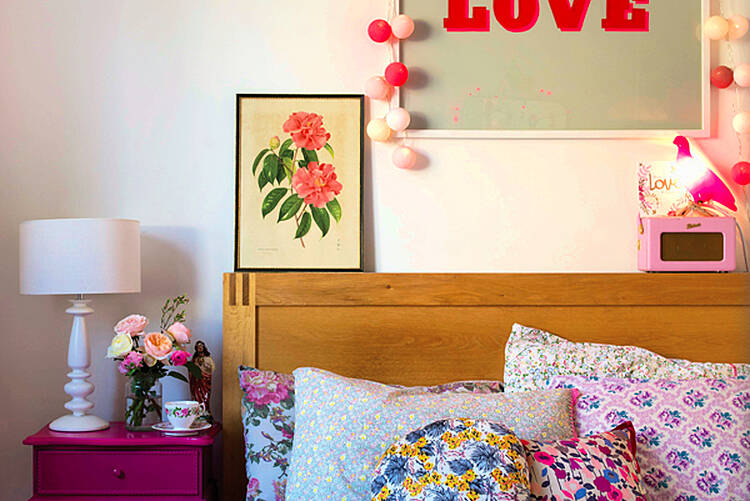 In the May/June issue of House and Home interiors stylist and author Selina Lake gives us an exclusive tour of her pretty, vintage-style London flat. If you haven't gotten your hands on the new issue yet, here's some exclusive pics from the feature!
This beautiful flat in the centre of Surbiton, Greater London, isn't just any other flat. This one-bed abode is home to interiors stylist and author Selina Lake and her graphic designer husband Dave, so it's no surprise that the visual plays more than a cameo role in this Thames-side love nest.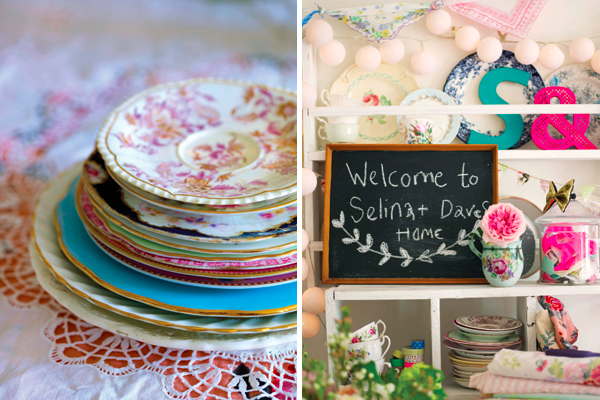 Selina made the blackboard sign by painting an old framed picture with blackboard paint. She has displayed it against a backdrop of pretty china and fabrics.
As a stylist, Selina was at the forefront of the trend for vintage china and flea market finds and has been a collector for years.
I regularly use them for the purpose they were intended: at home! Plus I reuse some pieces in other ways.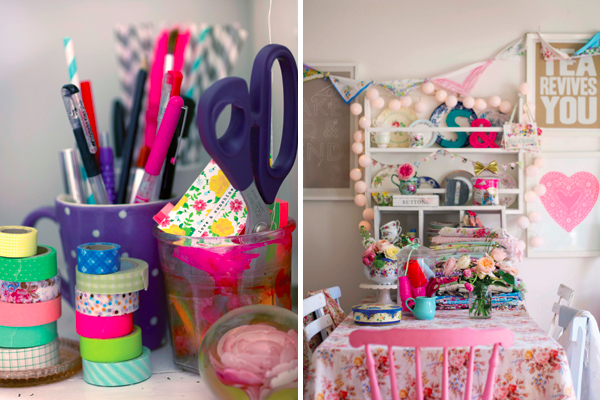 Selina uses mismatched chairs around the dining table, buying them second-hand chairs and painting them white or a mix of pastel shades. Above the table she has displayed just some of her vast vintage china collection.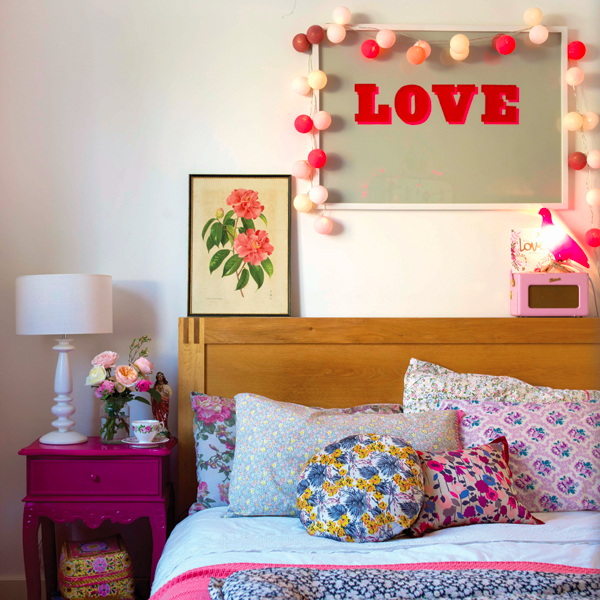 The couple's bed is dressed in mix-and-match floral print pillowcases from Rosehip, which have lovely handmade crochet edging. A white duvet cover means the pillows and cushions stand out.
To see the rest of Selina and Dave's beautiful home, pick up a copy of the May/June issue of House and Home!