We really can't imagine why anyone would want to sell this amazing New York City apartment, or how anyone could afford to buy it, for that matter; but if you've got a cool $56 million hidden under your mattress, you could be living it up like Sting and Trudie Styler, in the stunning urban pad.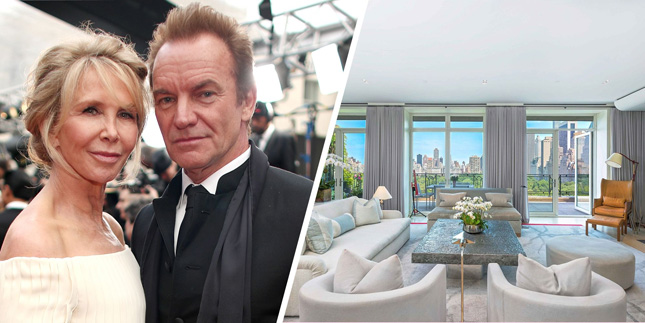 Paying less than half the price in 2008, British singer Sting, and his actress/producer wife, Trudie bought 15 Central Park West for just $27 million. However once you see all 5'471 feet of the apartment, the price is somewhat justified. Just look at those views!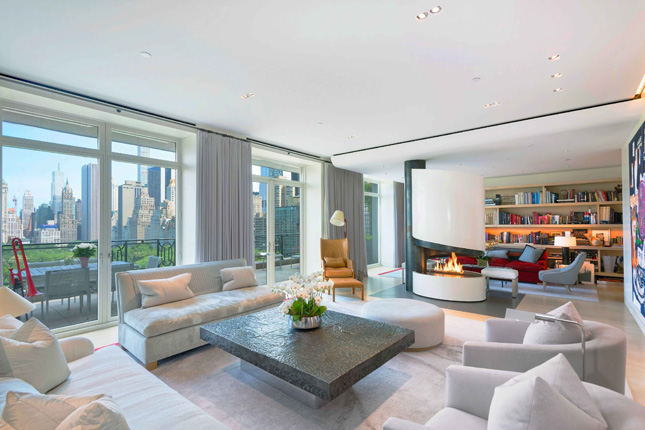 The apartment boasts breathtaking views of central park, with a 396 square veranda, over looking 43 feet of the park.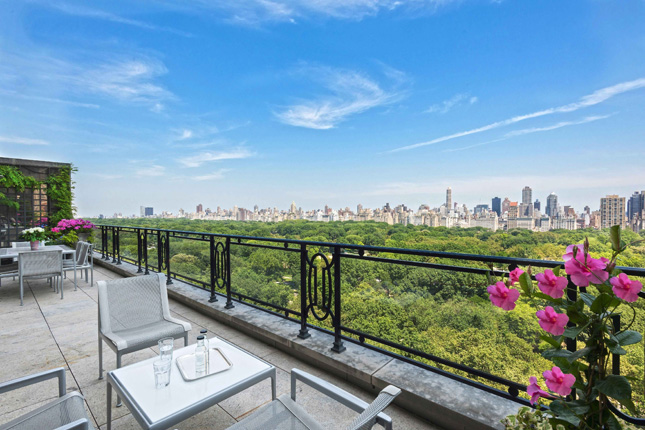 The penthouse has 10-foot ceilings throughout. While the living room displays a very unusual fireplace.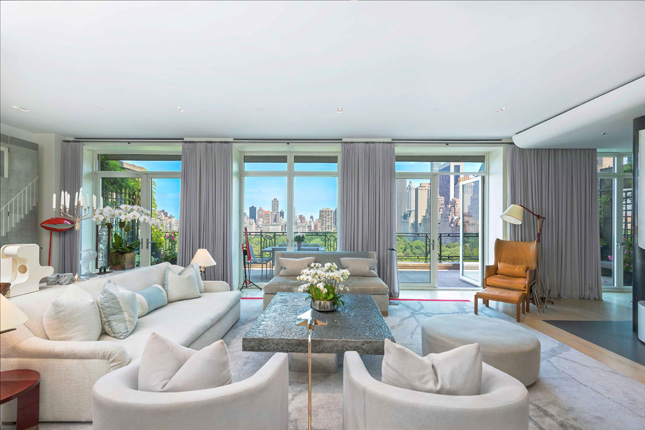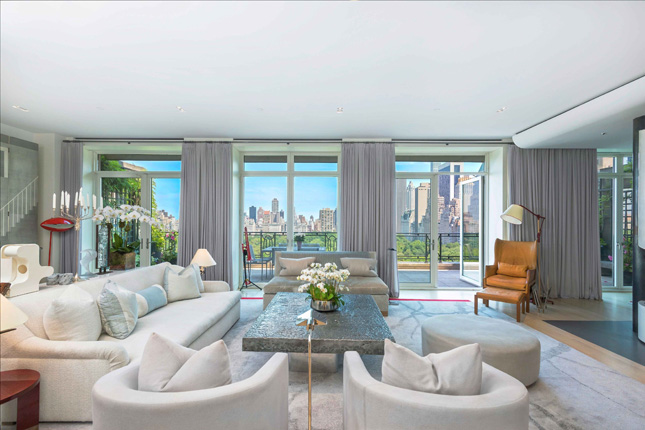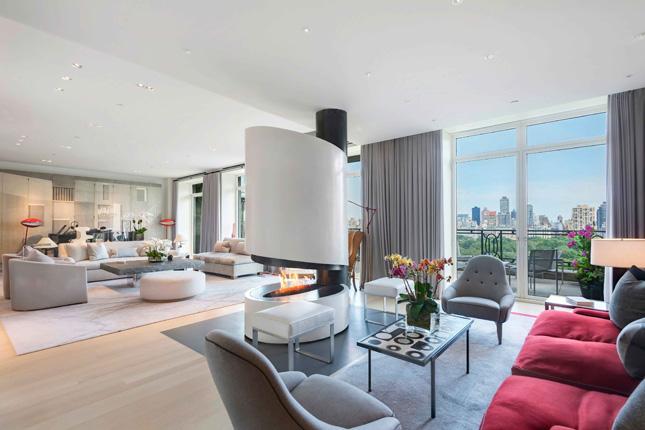 There are two custom-made staircases in the apartment, designed by Lee F. Mindel.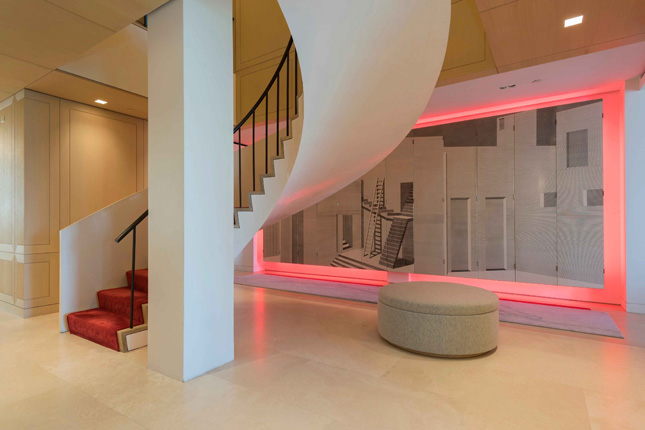 Imagine waking up to this view of NYC. Below is one of three of the bedrooms in the apartment.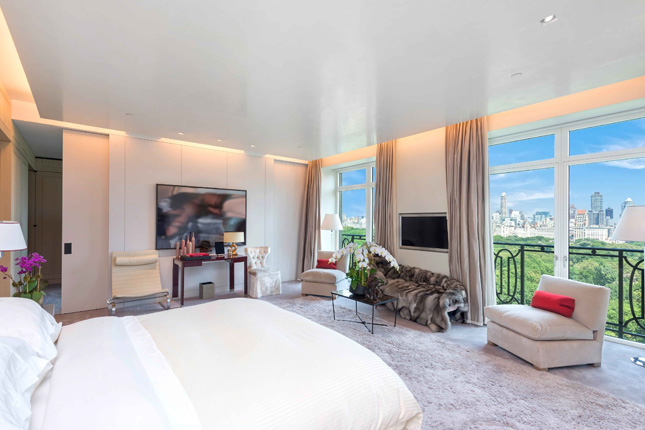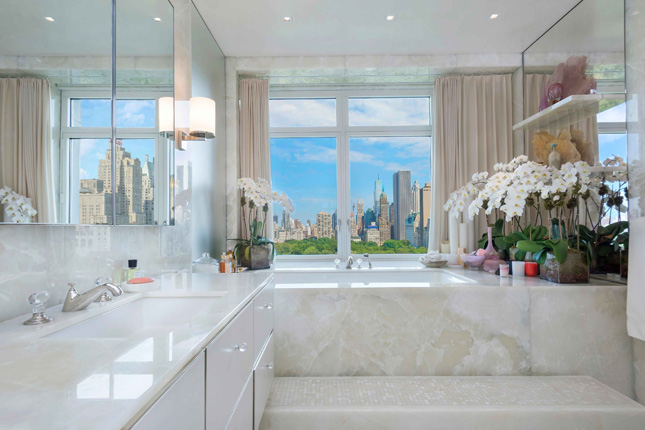 The master bedroom comes with a his-and-hers dressing room, with this ultra slick bathroom and dressing room.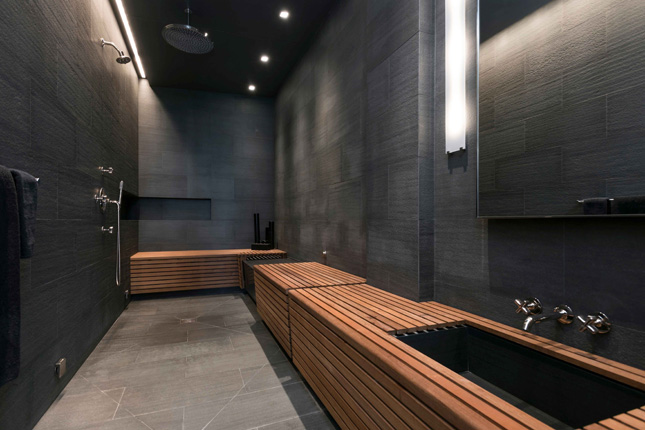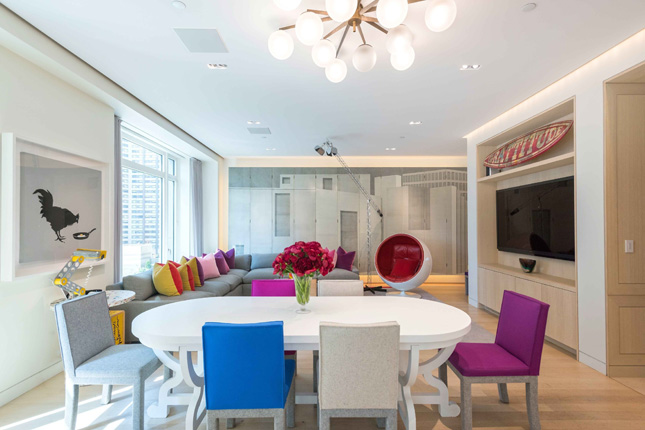 The chef's kitchen contains, not one, not two, but THREE Miele dishwashers, so we wouldn't want to be the one emptying them!