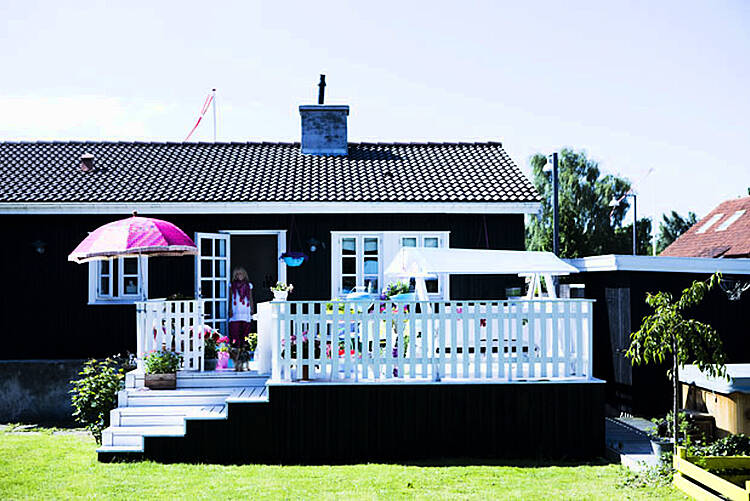 There's no mistaking it - Betina Donde lives in a happy home. Her technicolour-fixated hand is behind the furnishings, accessories and palettes that combine to create the happy-go-lucky feel. But to achieve this sense of summer all year round, this typical Danish house was renovated with as much attention to detail as enthusiasm.
You can find this Danish delight on page 63 of the September/ October issue of House and Home. But since we love our online readers, here's some extra pictures you didn't see in print!
Sitting Room: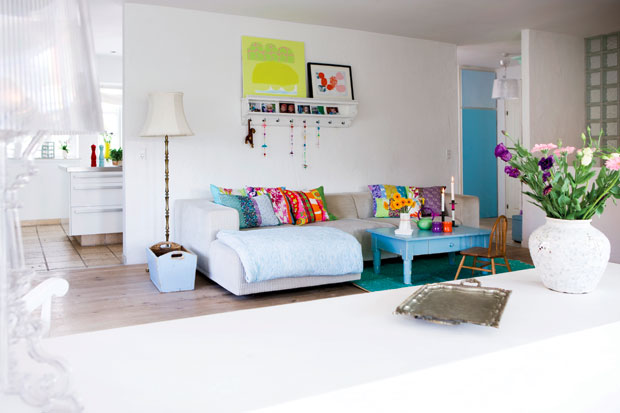 A wooden floor was laid in the living room, and the existing red kitchen was swapped for a beautiful white one.
If you're on the hunt for an ecclectic mirror like the one below, check out Absolute Essentials on Pickit.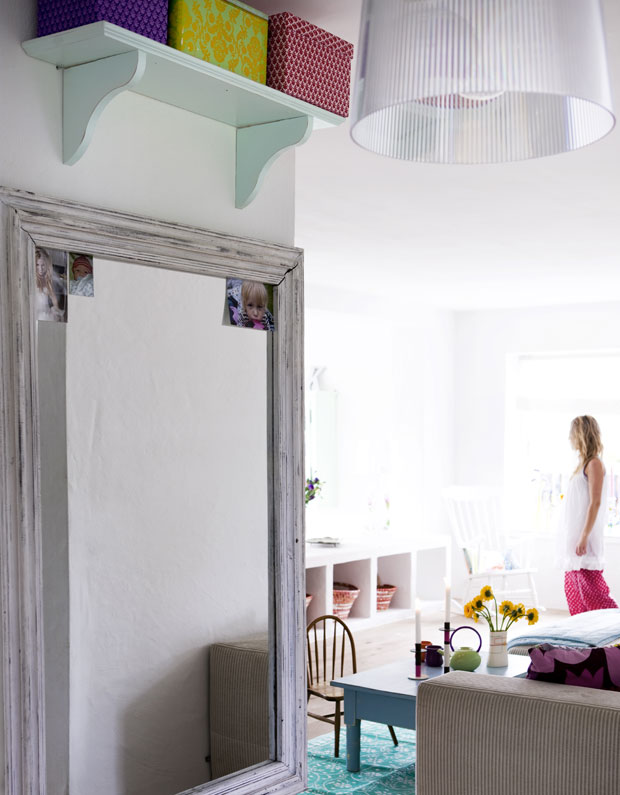 The house is not that big for a family of three, but it is really well-designed and the living room has several functions. It has lots of floor space so we use it mainly as a playroom for Mingus - says Betina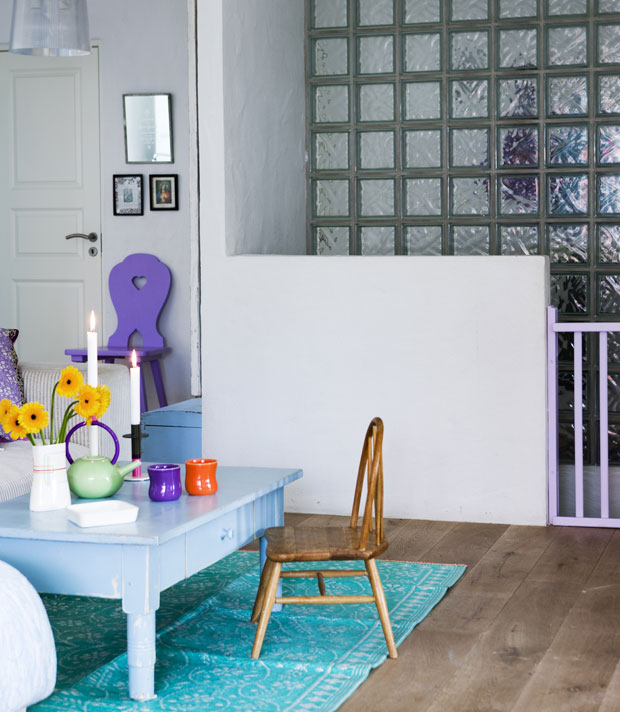 Kitchen: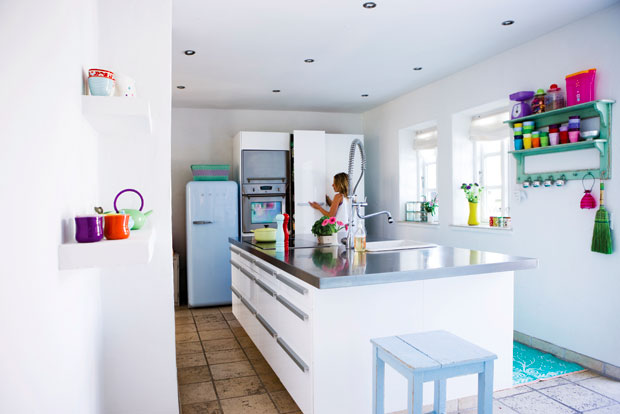 The large kitchen is from IKEA and has a special made tabletop in stainless steel. In order to soften up the industrial look, Betina hung colourful shelves found at flea markets on the wall where her service in brightly colours is exhibited.
Bedroom: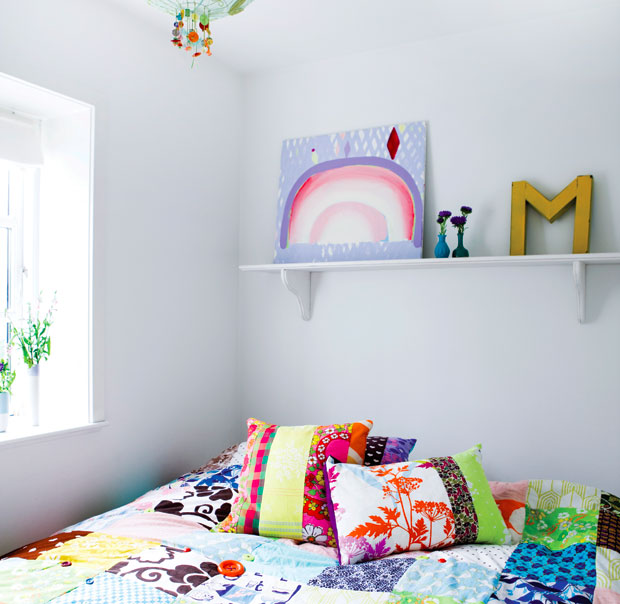 The colourful patchwork bedspread is from Retrovilla.dk. The painting on the shelf is made by Katrina Zacho, a student at the Royal Danish Academy of Fine Arts Schools.
Fancy the vintage "M" on the shelf? Qwerky stocks similar metal letters in their Pickit shop.
Garden: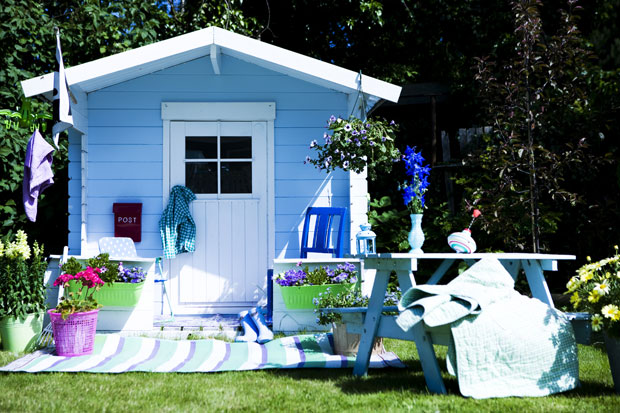 In the end of the garden is Mingus' blue playhouse and a pleasant garden swing; a second hand find Betina has painted and given a new sail. In the foreground you can have a glimpse of the herb garden. The playhouse is from Silvan.dk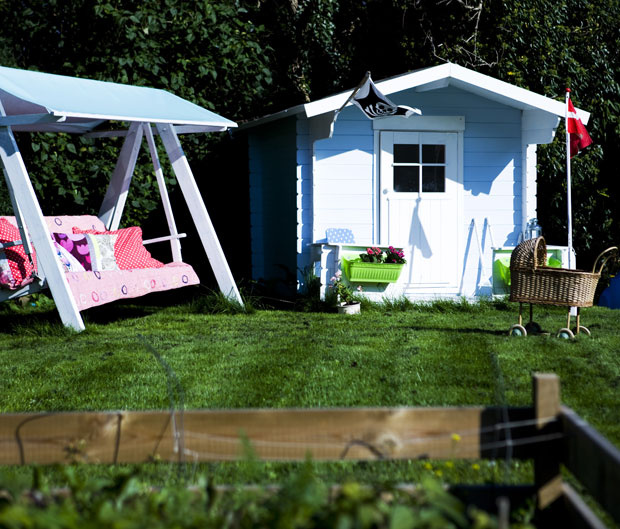 Thoughts..?
Which is your favourite part of the house, and will you be adding this house to your picks? Sound off in the comments below.