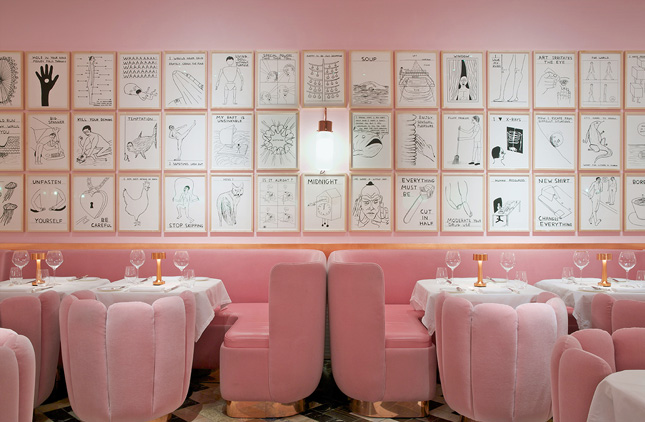 If you aren't already totally obsessed with blush pink interiors, The Gallery at Sketch London will definitely be the thing to sell you on it. Having seen it, we have already mentally bought blush pink velvet couches for our living rooms, and are thinking about the practicalities of hanging that many frames, because just look at it - it's gorgeous. It's blowing up on Instagram and it's not hard to see why.
The blush pink might be our favourite part, but it was actually originally an afterthought to the wall of prints. Designed by India Mahdavi in 2014, all the soft pink hues it has become known for were just a backdrop for David Shrigley's 239 artwork drawings in the hip restaurant-cum-art-gallery.
The pastel Ladurée-esque pink is complimented by rose gold finishes, making it a striking and contemporary take on a classic style. It playfully contrasts with Shirgley's humorous monochrome sketches. "I was talking to Andre Balazs about it and he described it as very Beverly Hills, a bit of Beverly Hills in Mayfair. But I think of it as a feminine brasserie, a contemporary take on the brasserie," says Mahdavi.
Even the ceramic tableware in The Gallery has personality. Also designed by David Shirgley, his humour is all over the monochrome pieces, which are also available to buy from the restaurant's website.
The Gallery is only one part of Sketch, which has created various different experiences and mini worlds all under the one roof. They're famous for their iconic egg toilets, but they also have their lecture room, the parlour and the glade room. Take a look inside each of them, below!
Sketch London - The Gallery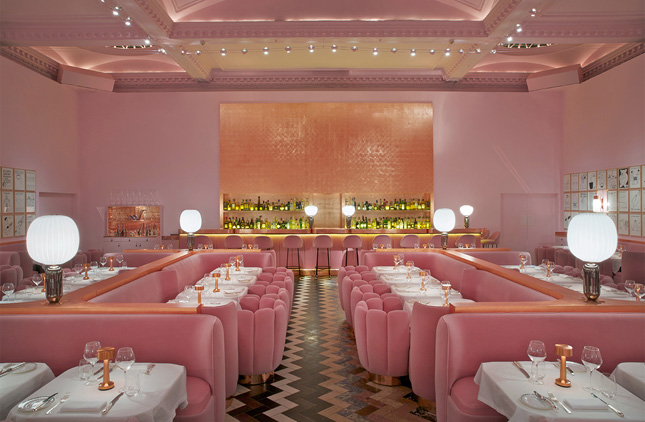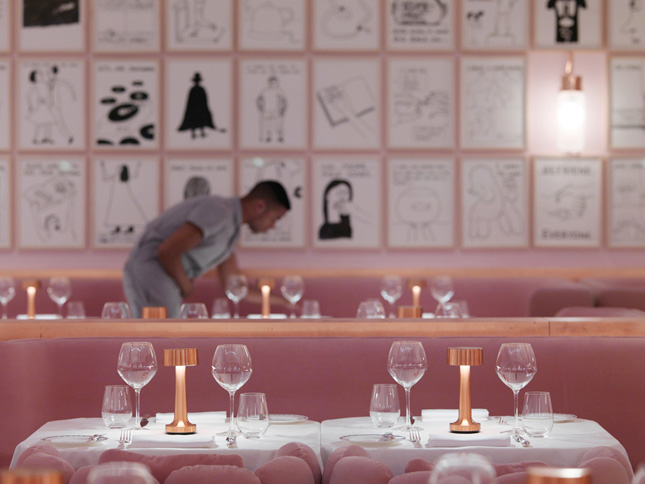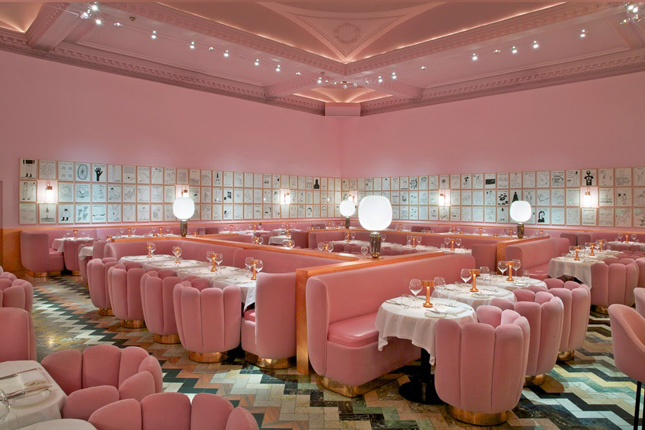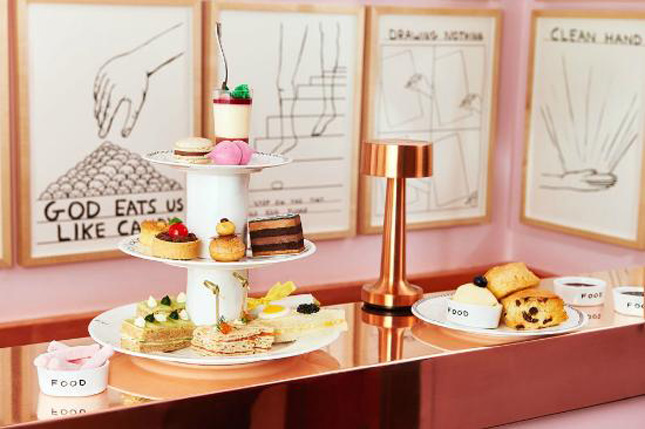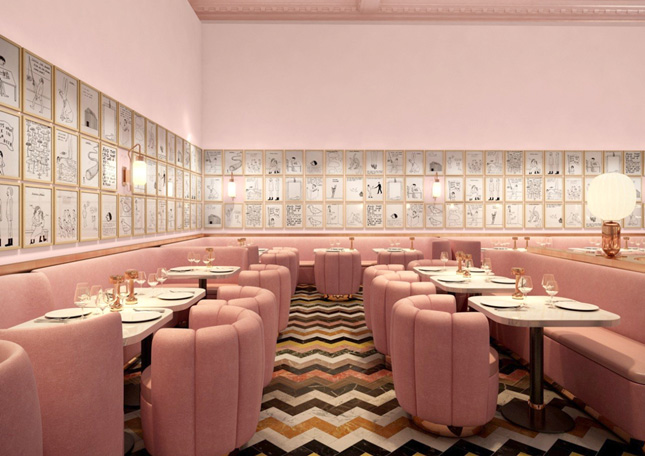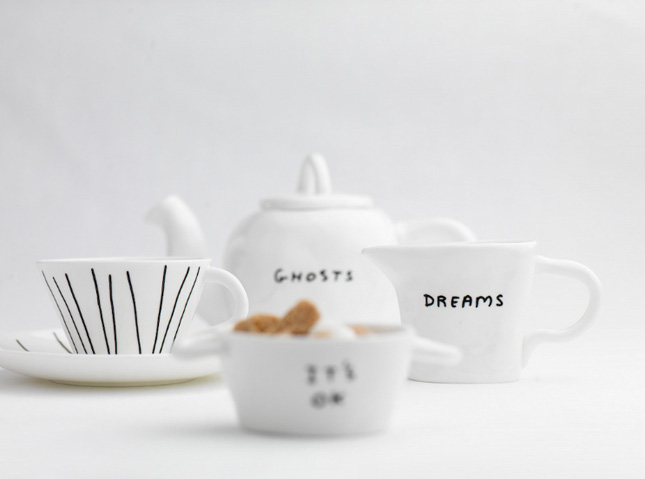 The Egg Toilets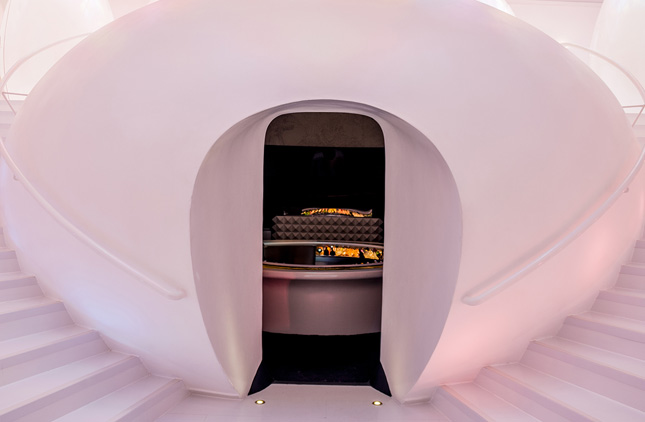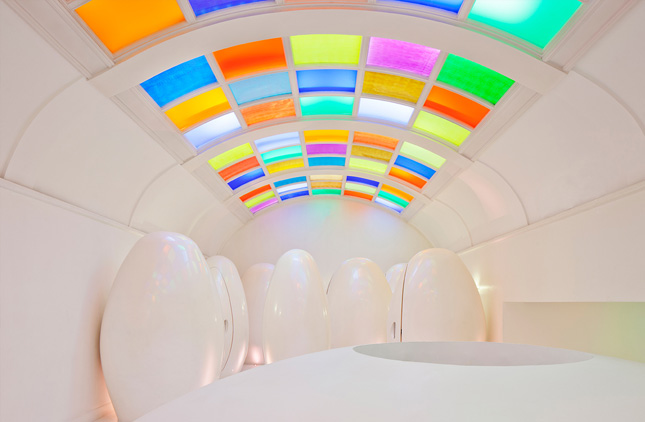 The Glade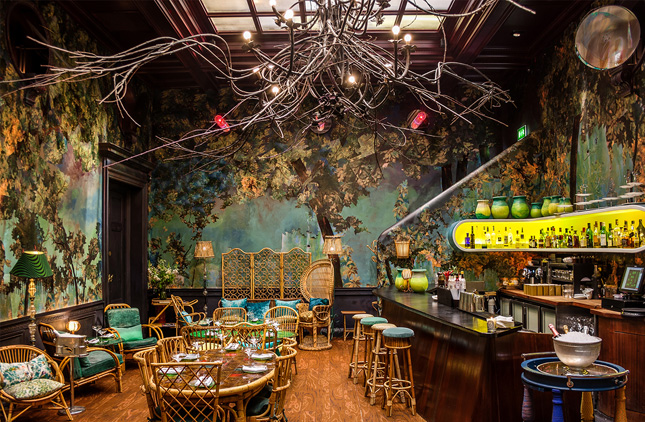 The Parlour and Lecture Rooms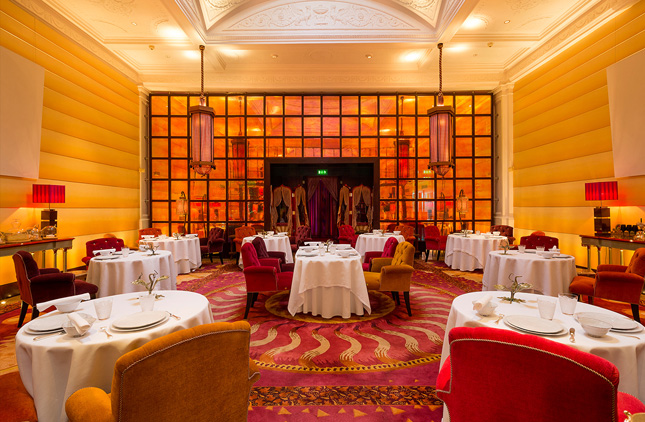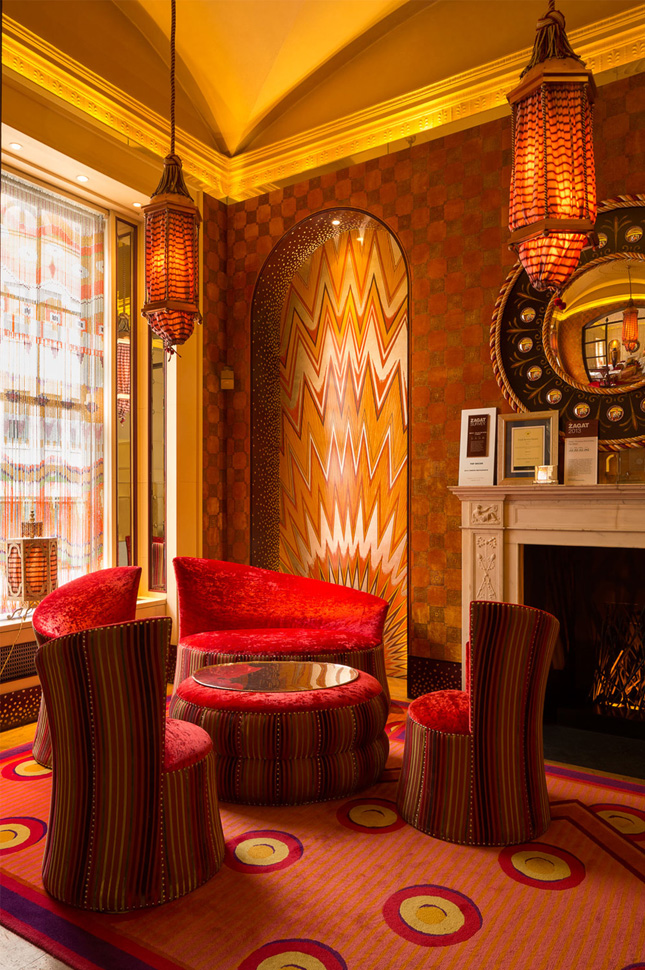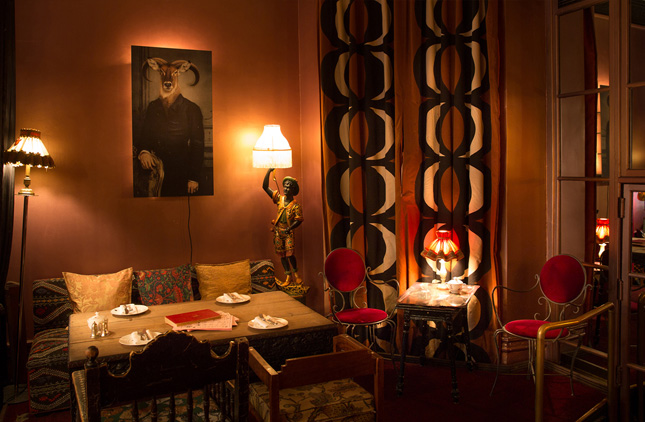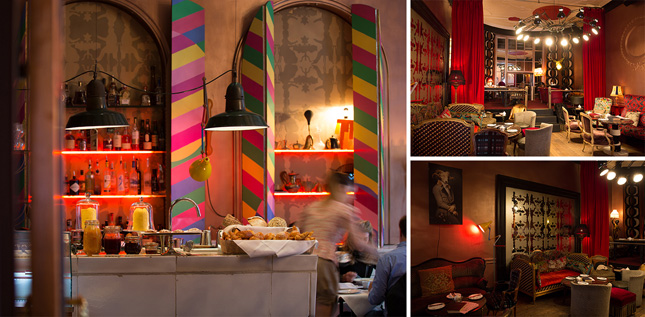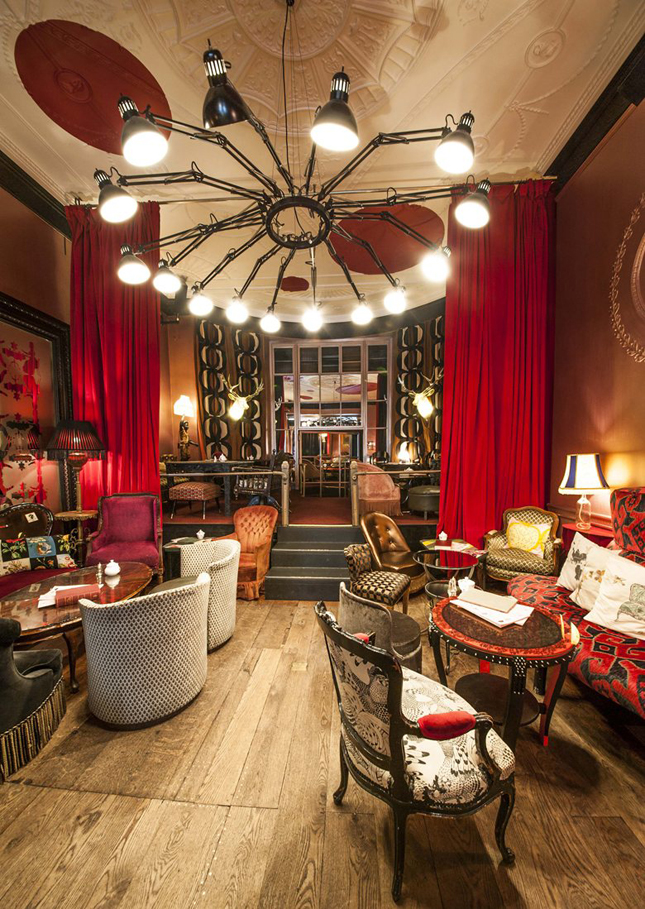 Share This Article