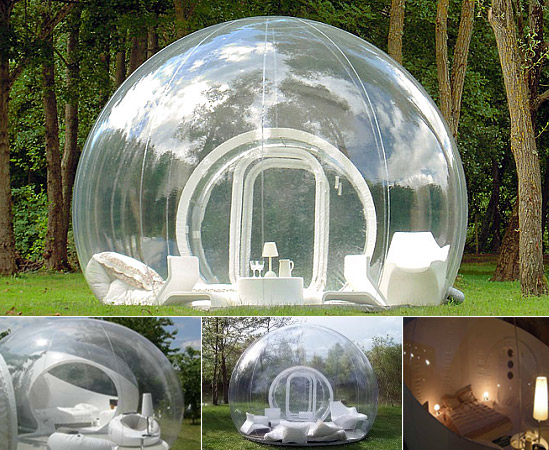 What is it: Bubbletree Huts, Europe; Get panoramic views of the great outdoors all from the comfort of your very own bubble!
What's so special: These transparent bubbles are to help visitors get as close to nature as possible while still having their own enclosed space to evade the creepy crawlies. There's even the option of a Cristalbubble, which is completely transparent, the Bubbleroom, which has all the comfort of a hotel room and some privacy outside, or the Bubblelodge, which is basically a deluxe room in the great outdoors, complete with ensuite!
The details: These are located only in Europe at the moment and are mainly found in France. For more information, check out www.bubbletree.fr. A night for two adults at Château de la Forêt in Saint Julien des Landes, France, costs €90. Visit www.domainelaforet.com for more. There's also the option of buying your own for your own backgarden escape.
Getting there: Depending on the location, get good deals on flights with either Aer Lingus or Ryanair and hire a car for a real European camping adventure, or alternatively, bring your own on the ferry.
By Kay Kinsella