Feature walls are an easy and budget friendly way to inject some luxury glamour and decadence into an otherwise neutral interior. If you're not quite keen on making your walls interactive, the vast selection of bespoke and luxury wallpapers means that you can commission or select something totally unique.
Here are some good examples of true originality, using bespoke wallpaper:
6. Earlham design on Sung Blue Williamsburg
De Gournay, prices starting at €829 per panel. For a unique and completely personalised interior, De Gournay specialise in stunning hand painted Chinoiserie, Japanese and 19th century wallpaper styles and can also create fabrics, blinds and porcelain to compliment your chosen style. The company suggests using museum quality lining paper and advise that you use a specialist adhesive designed for specialist wall coverings.

5. Chinoiserie scene
This bespoke wallpaper is printed on silk material and features the traditional Chinoiserie scene of birds and flowers. The company enlists the talent of a group of Chinese artists to produce their wallpapers and also provide a bespoke service where you can commission a Chinoiserie scene based on a historical event or can come up with an original composition. The company also offers embroidered styles and wallpapers printed on metallic and lacquered backgrounds.

4. White Orchid
White Orchid, Ornamenta, prices starting at €225 per square metre. Previously featured in the Tom Faulkner art gallery in London, this digital mural from the Ornamenta Hot House Flowers collection can be adapted to fit any wall size. Designer Jane Gordon Clarke specialises in bespoke and hand printed wallpaper and says that site specific wallpapers such as this one are extremely hard wearing and resilient to wear and tear.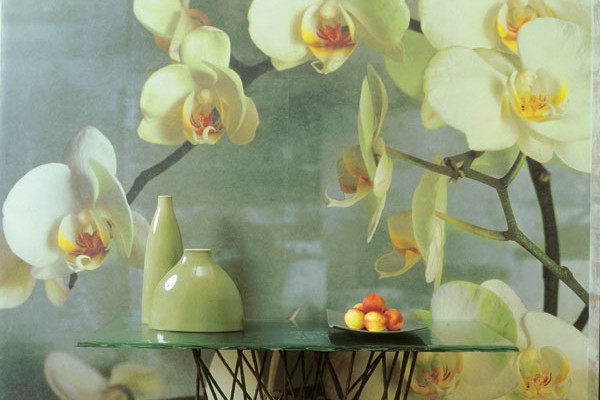 3. Garden beech
Garden Beech bespoke wallpaper, House Couturier, €185 per roll. This stunning bespoke digital print wallpaper can be printed onto silk, linen or cotton wallpaper and is available in sixteen colours. This company also specialises in bespoke wallpaper that can be customised with hand painted silver or gold embellishments for a truly unique finish.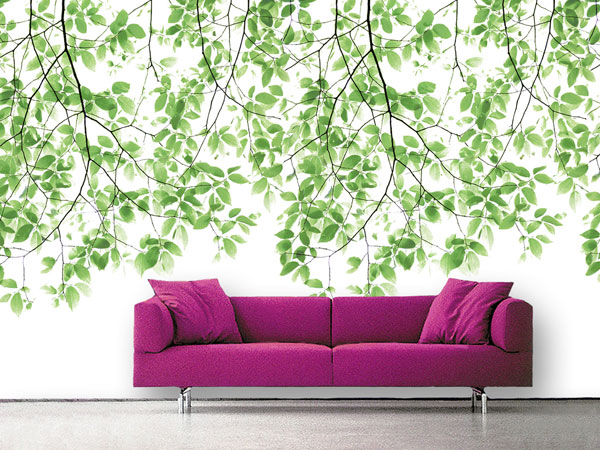 2. Beastly Chronicles
Beastly Chronicles in Matte Silver by Emma Malone, available at Boudie and Fou, €73 per roll. Previously seen on Channel 4's Kirstie's Homemade Home, this luxury wallpaper features a design inspired by short stories from Edwardian novelist Saki. This particular design depicts the actual house in Devon the novelist grew up in and is also available in yellow and charcoal grey
1. Westwood
Westwood by Camilla Diedrich available at Boudie and Fou, €142 per roll. Inspired by the Avant Garde designs of Vivienne Westwood, this wallpaper blends a baroque style with a punk inspired colour scheme to give the look of ornate graffiti.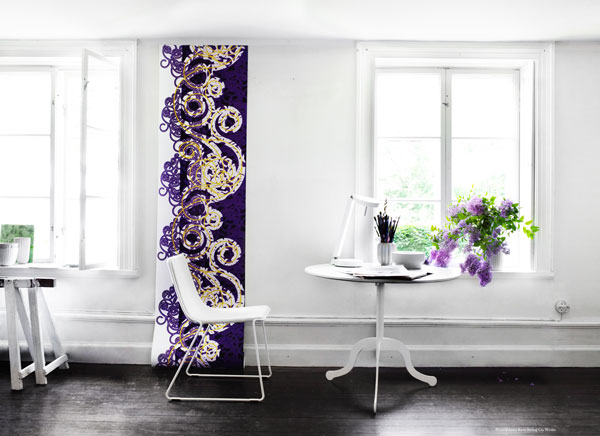 What do you reckon?
Which bespoke wallpaper is your favourite - or would you disagree with forking out a bit extra in the name of originality?
Share This Article