From rotten timbers to sticky sashes and rattling panes, we explain the process of how to restore sash windows, plus the costs involved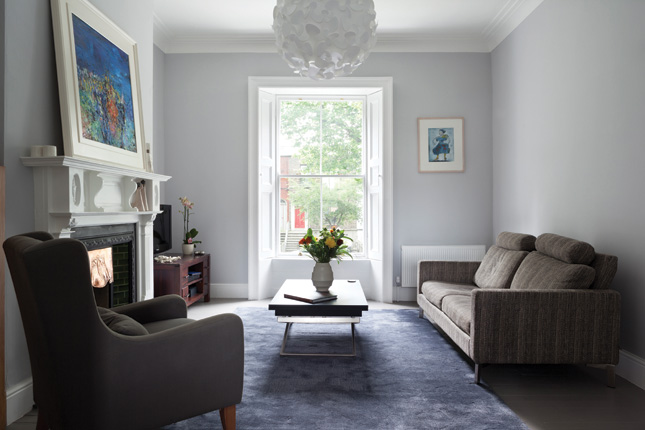 Traditional timber sash windows are an intrinsic part of the charm and character of a period property. If yours are rattling, rotting and draughty, fret not, they can be repaired and doing so will not only add to your home's appearance it can also add value.
Replacement windows are only advisable if a window is completely beyond repair, although there are very few instances where damage and decay cannot be repaired by a skilled joiner with the right knowledge and tools. Thankfully there are many specialists from which to choose.
Draught proofing
Sash windows are typically perceived as being draughty and responsible for the majority of heat loss in a period property. "The most common request we receive is to have old sash windows converted to double glazed sash windows, when the real cause of discomfort is the flow of cold air into the room, between the sashes and the frames. In actual fact glass is only responsible for 15% of heat loss; 85% is lost through draughts. We always look at draught proofing the window first before discussing changing glazing."
Sash windows have a 3mm air gap around the sashes to allow them to slide past each other and operate smoothly. It's this air gap that causes draughts and the windows to rattle. The solution is to fit a flexible brush between the sash and the frame, which closes the gap, without affecting window operation or how they look.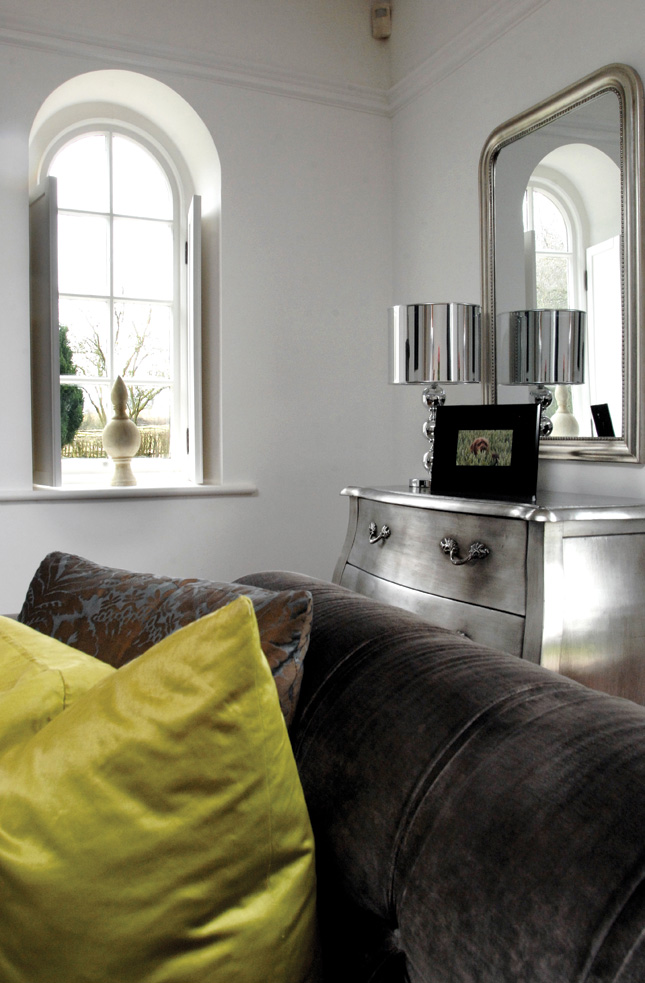 Glazing
Most timber sash window specialists now offer replacement single glazing with double glazing, allowing you to improve your home's energy efficiency while maintaining its authentic charm. 'Historic glass' cannot however be taken out and replaced.
This newly developed glass is typically thinner than traditional double glazing to allow it to fit into the windows original glazing bars without major disruption.
"The timber around the old glazing can simply be routed out to allow the new panes to be installed and putty glazed. Double glazing your sash windows is expensive and can push up costs significantly, which is why we always draught-proof first rather than replace single glazing."
"Where noise from busy roads is an issue, Ventrolla also offers secondary glazing," says Charlie Sullivan, marketing manager, Ventrolla UK. "It's discreet and installed correctly (with a minimum gap of 100mm between the existing sash window) can significantly reduce noise pollution into your home."
The company also offers a selection of high performance, scratch-resistant window films which can be fitted to the inside of windows without altering the appearance of the glazing. Choose from solar control film which blocks out UV rays from damaging furniture or paintings, glass safety film or privacy film.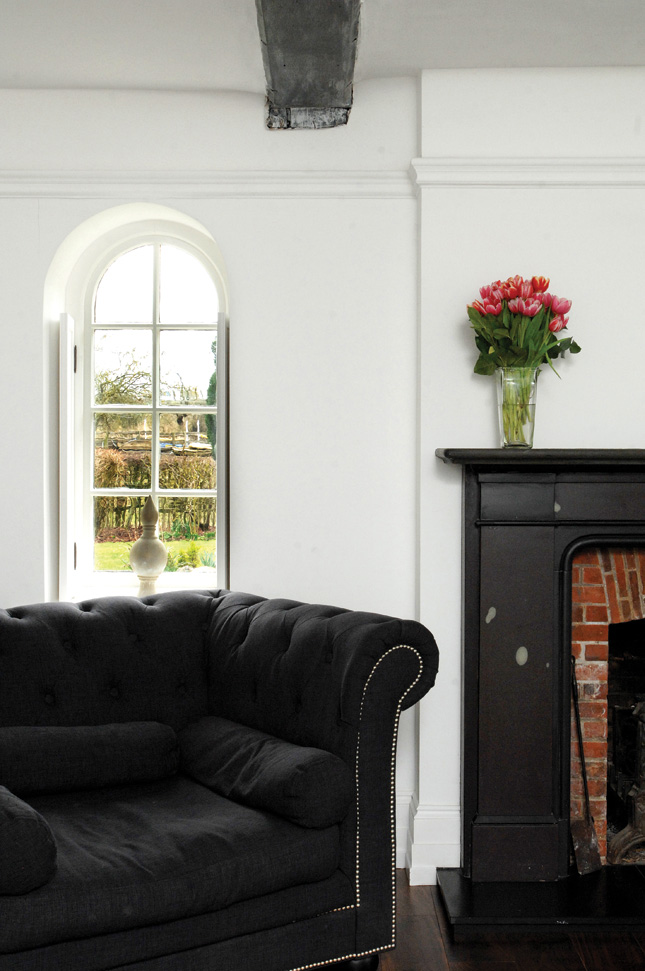 Timber decay
Sun and water can cause timber sash windows to rot and decay, but thankfully even the most rotten of frames can be fixed. Typically the lower frame just above the granite cill suffers most from deterioration, as the original cills are flat and so water tends to pull rather than run off, as would be the case with a normal window sill that is tilted. Moisture damage can lead to the weakening and failure of hidden joints, and over time window cords and pulleys can wear and break.
Damage to the timber can usually be rectified by cutting and splicing in new pieces of wood. "We use Accoya to replace any rotten timbers. It's virtually rot proof and has a 50-year warranty, so a sash window once repaired should a lifetime with very little maintenance."
Timber decay may also occur behind shutters either as wood rot in the window case or dampness in plaster.
TOP TIP: To test for rot, check to see if wood is soft and spongy to the touch.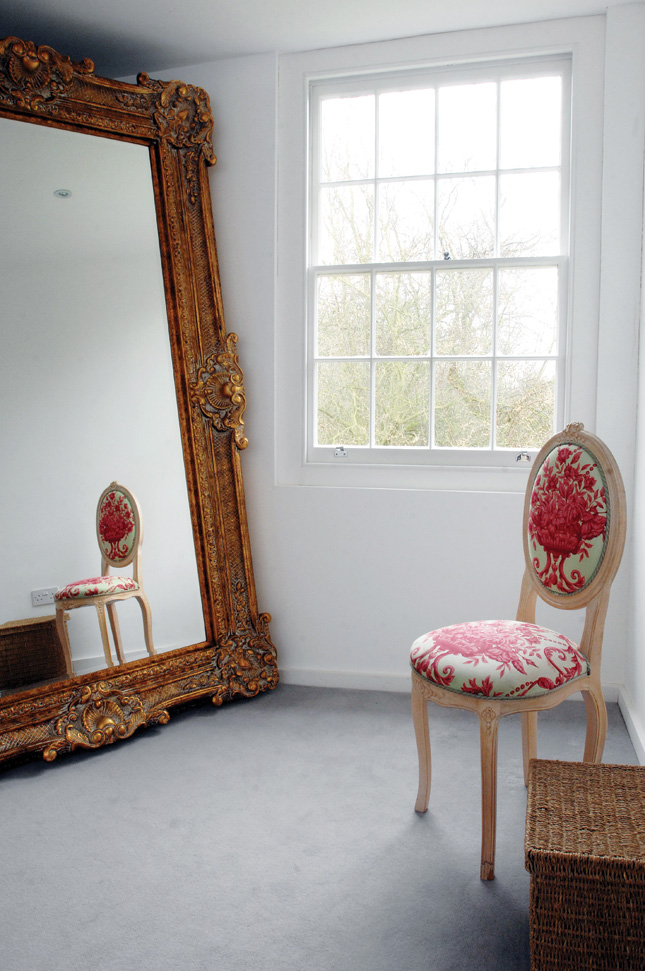 Cost of repair
The cost of repairing and refurbishing sash windows will vary depending on the extent of the damage and work required. Most companies offer a free, no-obligation detailed survey and quotation with a full price breakdown, window by window. A full inspection will cover timber, glazing, sash cords, pulleys, weights and even hardware.
Repairs are normally carried out in situ, although windows may be taken to the joinery for complex restoration or full paint stripping.
As a rough guide, estimate between €1,300 and €1,500 per window for repair work and draught proofing. Rotten elements will push the cost up by €200-plus per bit of rot.
To help cover the cost of repair Ventrolla can offer 0% interest-free finance over 24 months. You may also be able to claim an income tax credit under the Government's Home Renovation Incentive (HRI) scheme. Further information, including how to claim, is available from the Revenue's website.
Protected structure
If your home is historic or a protected structure you'll need to consult your local conservation officer to arrange a meeting before any work can take place.
Traditional timber sash windows are considered an essential feature of a protected structure's historical character and aesthetic and conservation officers will require that you renovate rather than replace, saving as much of the original window as possible.
"Restoring windows on historic properties takes time and requires skilled craftsmen and can sometimes even cost as much as replacement windows."
A Conservation Grant Scheme is available to owners of a protected structure undertaking necessary works to protect the building's fabric. Full details are available from your local planning authority. Certain historic buildings may even qualify for grant assistance from The Heritage Council or The Irish Georgian Society.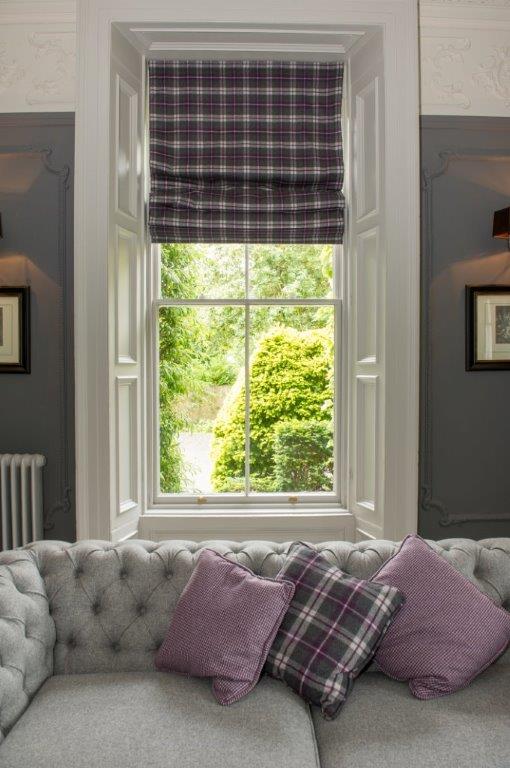 uPVC sash windows
An alternative to traditional timber sash windows, the new generation of uPVC sash windows have come a long way from their 'plastic-looking' counterparts of yesteryear. "uPVC frames can be manufactured in the style of the original timber frames and come in a choice of colours from anthracite grey to chalky cream and in wood grain finishes, allowing customers to match their windows to the age and style of the property. From a distance, they look like the original window, complete with horns, glazing bars and catches," says Sorcha Kenny, managing director of K&K Windows, Wexford.
"We find that customers who replace traditional timber sash windows with uPVC alternatives do so because they offer a better Uvalue, are virtually maintenance free and are cheaper. Our windows can be argon-filled or krypton-filled. The latter offers an even higher Uvalue and even helps with noise pollution, although they are a lot more expensive." Kenny says that uPVC windows typically cost from €500plus for a small window up to €1200 for a larger window.
Weatherglaze in Wexford, another provider of uPVC sash windows use Spectus Vertical Slider sash window systems with Ovolo finishing – 'an authentic looking sash window that combines all the benefits of high performing modern materials and functionality with period character and design,' according to the spec sheet.
The windows come with 24mm glazing as standard for better thermal insulation, have tilt open facility for ease of cleaning, are fitted with balance mechanisms for smooth operation and come with a 10-year guarantee.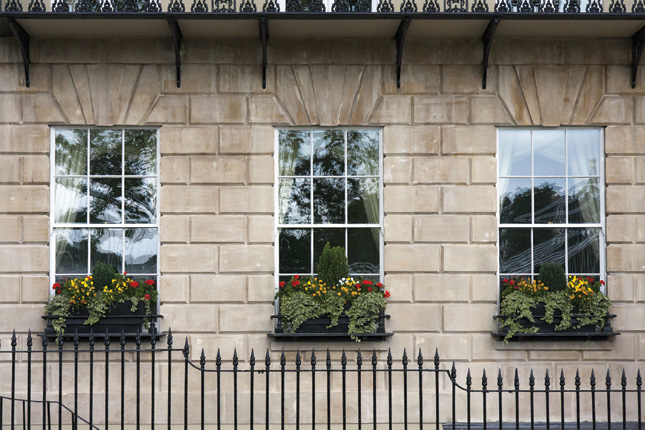 WINDOW JARGON: The lingo you need to know
Sash: This is the moving section of the window that holds the glass. All sash windows have two separate sashes.
Glazing bars: Also known as astragal bars. They're the strips of wood that separate the panes of glass.
Sash lifts: A pair of small handles/hooks, usually brass, used for raising the bottom sash.
Sash cord: The cord that attaches the lead weights to the sash via the pulley system.
Weights and pulleys: Bars of lead are attached to the sash via a sash cord and pulley to counterbalance the weight of the sash. These effectively help the sashes move up and down.
Stile: The horizontal outer edge of a sash.
Fitch catch: A type of catch mounted on the meeting rails to fasten the window.
Box: The timber frame that houses the moving sashes. It's where the weights hang and move up and down allowing the window to open and close.
Horn: This is the pointed detailing on the bottom corners of the top sash. It was originally designed to strengthen the window and prevent them from being opened too far.
Meeting rails: The top rail of the bottom sash and the bottom rail of the top sash.

Sourcebook
Timber windows
Carlson & Company, G1 Calmount Park, Ballymount, Dublin 12. Tel: 1850 625 777. Carlson.ie
Munster Joinery, Lacka Cross, Ballydesmond, Cork. Tel: 064 775 1151. Munsterjoinery.ie
Ventrolla Ireland, Tel: 0800 378 278.

[email protected]

. Ventrolla.ie
uPVC windows
DK Windows & Doors, Unit C, Westland Business Park, Willow Road, Dublin 12. Tel: 01 424 2067. Dkwindows.ie
K&K Windows, Craanford, Gorey, Island Middle, Wexford. Tel: 1800 250 260. Kkwindows.ie
Munster Joinery, Lacka Cross, Ballydesmond, Cork. Tel: 064 775 1151. Munsterjoinery.ie
Senator Windows, Seaview Industrial Estate, Wexford. Tel: 053 9155 300. Senatorwindows.ie
Weatherglaze, Clonattin Road, Gorey, Wexford. Tel: 053 948 3000. Weatherglaze.ie
Useful info
gov.ie The website of the Department of Culture Heritage and The Gaeltacht. Its online illustrated booklet Windows – A Guide to the Repair of Historic Windows, which looks at replacing glass, security improving thermal insulation, is worth downloading.
ie The Irish Georgian Society website where you can find out more information about their Conserving Your Dublin Period House programme. On Tuesday 10 April, Dr Nessa Roche, Architectural Conservation Advisor at the Department of Culture, Heritage and Gaeltacht will be giving a talk on Historic Windows: Their History, Significance and Conservation.