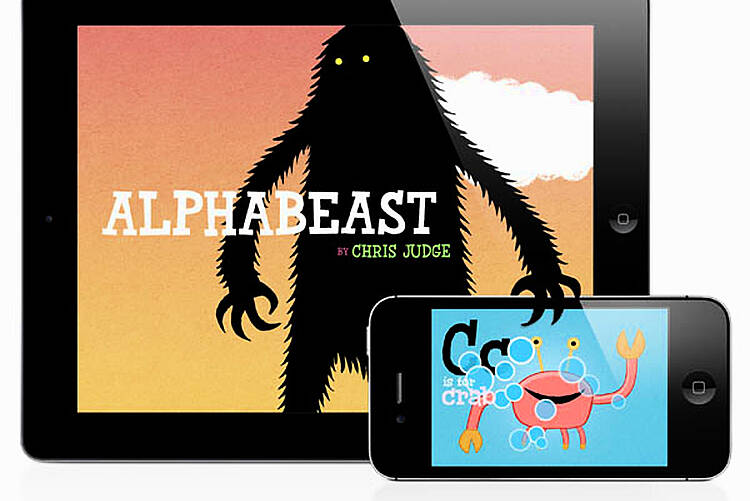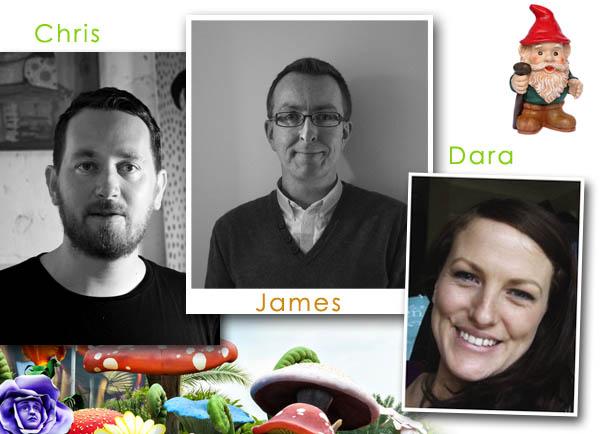 Your fab gnome pictures will be judged by an expert panel: say hello to Chris Judge, James Kelleher and House and Home editor Dara Flynn.
Chris Judge
Chris Judge is an illustrator and children's picture book author from Dublin. His first book The Lonely Beast won the Specsavers Irish Children's Book of the Year 2011 in Bord Gáis Energy Irish Book Awards and his second book The Great Explorer has recently been published. He is currently working on a third picture book as well as a number of new paintings for an exhibition in October.
James Kelleher
Graphic designer and creator of the Alphabeast app, James studied English and Sociology at UCD and started out as designer of The University Observer, where he learned a lot of Quark XPress keyboard shortcuts and how to eat Chinese takeaway with a ruler. Since then he has worked as a designer or art director on Hot Press, Totally Dublin, The Gloss, Vision, a book or two, and he does a bit of studio work when he's feeling civilised. These days he's mostly interested in publishing apps, books and magazines as well as ungodly combinations of the three.
Dara Flynn
Dara is House and Home's editor and a woman who loves gnomes more than words can say. She'll be helping Chris and James with their decision making process and giving the Beast a little pat if he gets lonely.
About the Alphabeast app
Here's how it came together. Three friends – Chris, James and Simon – wanted to find the best way to help kids learn the alphabet and discover new words. They already knew how well children connected with The Lonely Beast, so they locked Chris in a moderately comfortable shed until he'd created 26 new hand-drawn scenes featuring the Beast and his friends. Once that was done, they set about making them come to life.
From (fully playable) musical instruments and dancing robots, to spinning bow ties and laughing monkeys, this is a very hands-on journey through the alphabet. Every letter has something new to play with, because they think learning works best when kids are having fun. To demonstrate their commitment to cutting edge technology, the app also includes a fully operational virtual light switch.
Put together in a shed at the end of a garden, the three-man team in charge of Alphabeast have created a uniquely designed and illustrated app, sure to trigger lots of giggles in children of all ages.
Fancy trying it? You can download the app here for iPad and here for iPhone.