Earlier this year, DFS launched a new range designed with affordability, style, and most importantly, a compact size in mind. So Simple originally launched with eight sofa styles in June this year, and it has since added a ninth sofa shape to the mix, the Sam, a sophisticated style to kick back and relax in.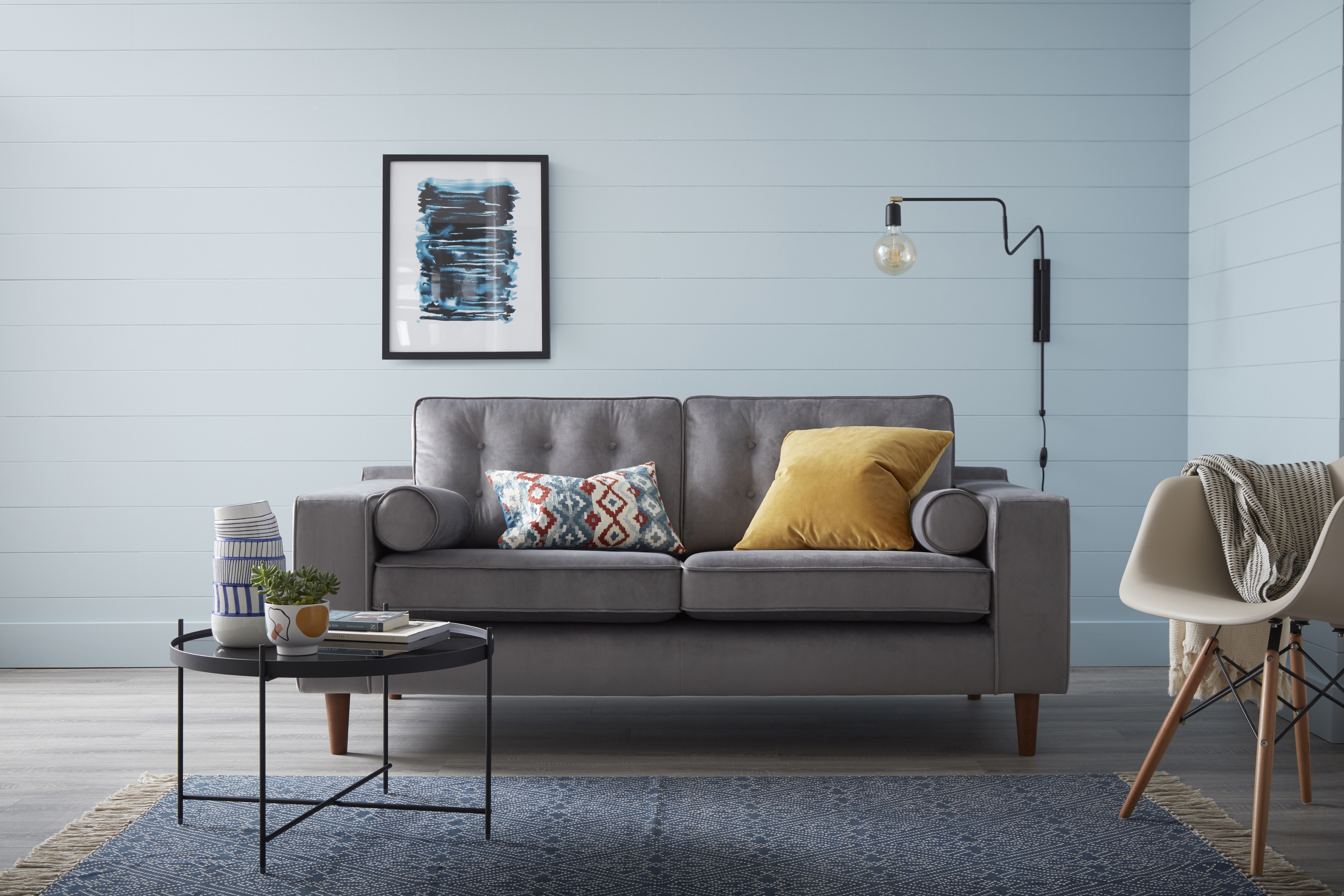 The whole idea behind So Simple by DFS is that it makes choosing a sofa super, er, simple. They have their set sofa shapes, and once you've chosen your favourite, you choose between the six sizes - three-seater, two-seater, the chair, the footstool, the storage footstool, and new to the range from mid-December, chaise ends.
Next you choose between the 31 fabric choices, and the nine colour options. The range began with just eight colours, including blush pink, vintage mustard, indigo blue, and the ever popular neutral grey shades, but for 2020, DFS and So Simple have embraced a huge colour trend.
Available from January, So Simple is introducing the shade Tranquil Dawn, the Dulux Colour of the Year 2020. A beautiful cool-toned green shade, inspired by a winter's day at the coast, it is the perfect antidote to busy lives. Pared down, easy to live with and incredibly comforting, which Marianne Shillingford from Dulux believes is "just what we all need at the end of a long day." The new shade comes in a range of fabrics, but we can only imagine how popular is going to be in the gorgeous Simply Velvet.
As part of our week of Christmas festivities, DFS have given us a armchair in any style from the So Simple range to give away. Worth up to €819, depending on the style you choose, you could be one of the first to get your hands on the gorgeous new colour, Tranquil Dawn.
So, what do you have to do to win this gorgeous prize? It's simple!
Good luck!
The winner will be chosen on December 16th. The prize is non-transferable and there is no cash or other alternative.
DFS
Website | Facebook | Instagram
Share This Article