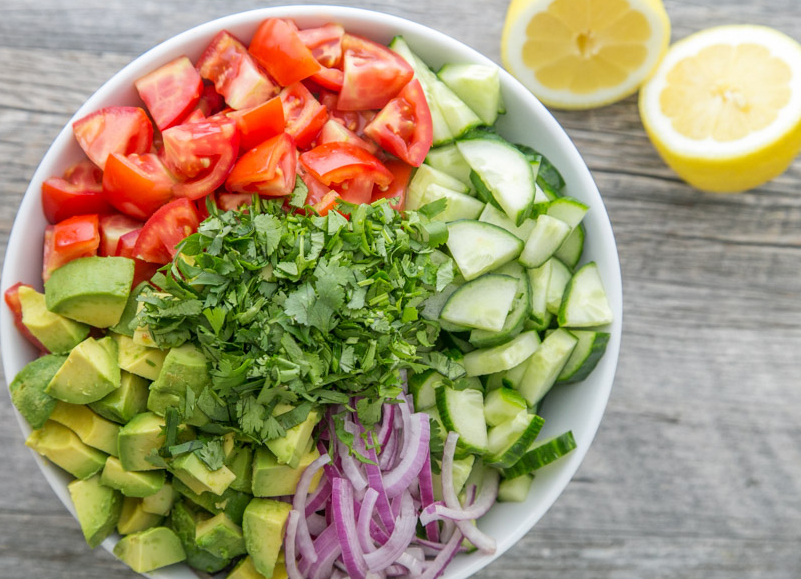 We're not big advocates of salad for the sake of salad. Sure, if you're looking to cut calories, sometimes boring, drippy salads seem like the only lunch option out there, but they're absolutely not. A few greens and a drop of dressing do not a good salad make, especially if you're looking for a decent detox salad recipe. There's no need to feel totally miserable just because you're trying to detox - that's kind of the opposite of the point of it all, right?
Women's Health asked the pros at Pinterest to find some of the top-pinned, get-fit salad recipes, and everyone is raving about this simple cucumber, tomato, and avocado salad. With tomato and cucumber both being low in calories, this is definitely ticking the health boxes, and the good-for-you fats in avocados keep you full and content. It's the perfect summer lunch.
Below, find the detox salad recipe that everyone is talking about.
Cucumber, Tomato, and Avocado Salad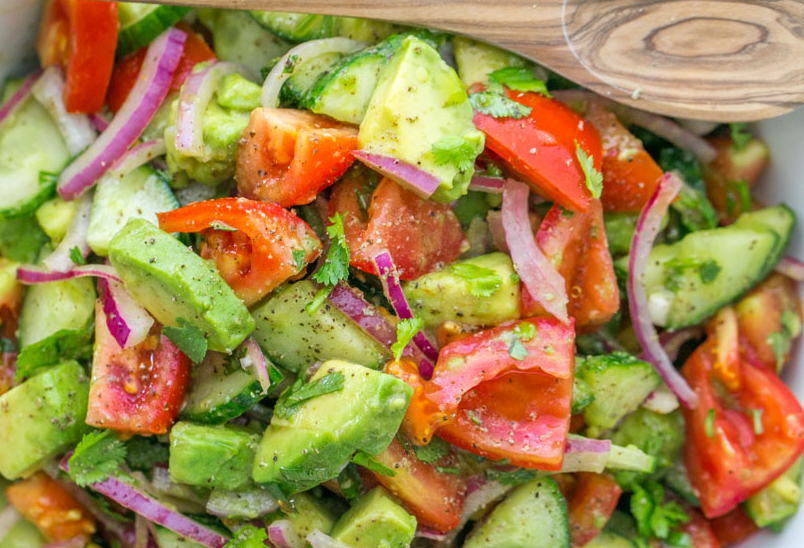 Ingredients
Avocados
Fresh cilantro
English cucumber
Lemon juice
Red onion
Roma tomatoes
Black pepper
Sea salt
Extra virgin olive or sunflower oil
Directions
1. Place chopped tomatoes, sliced cucumber, sliced red onion, diced avocado, and chopped cilantro into a large salad bowl.
2. Drizzle with olive oil and lemon juice.
For the full recipe, head over to Natasha's Kitchen.