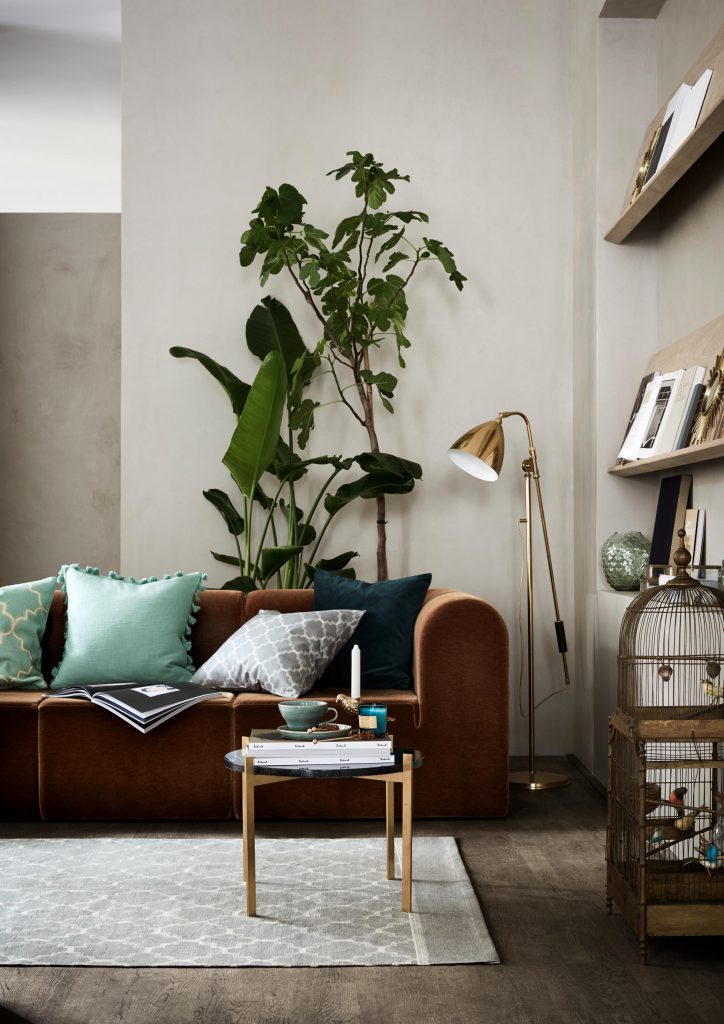 Since H&M launched its homewares arm, H&M Home, online in Ireland, we've been utterly obsessed, and their latest collection isn't doing anything to curb our addiction to their affordably priced, stylish interiors bits and pieces.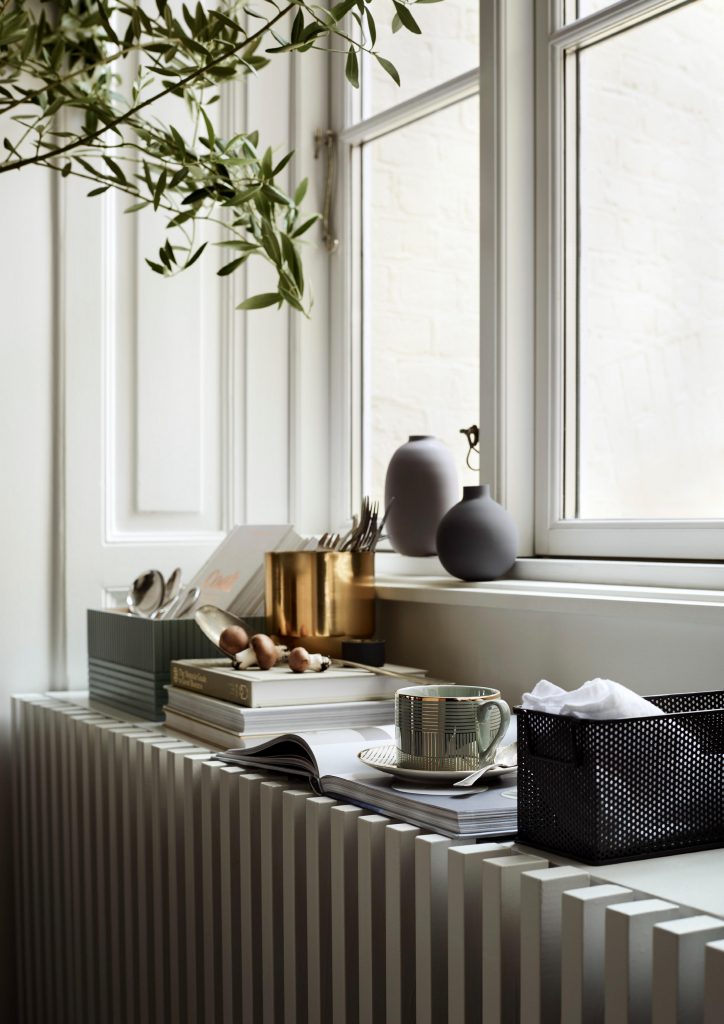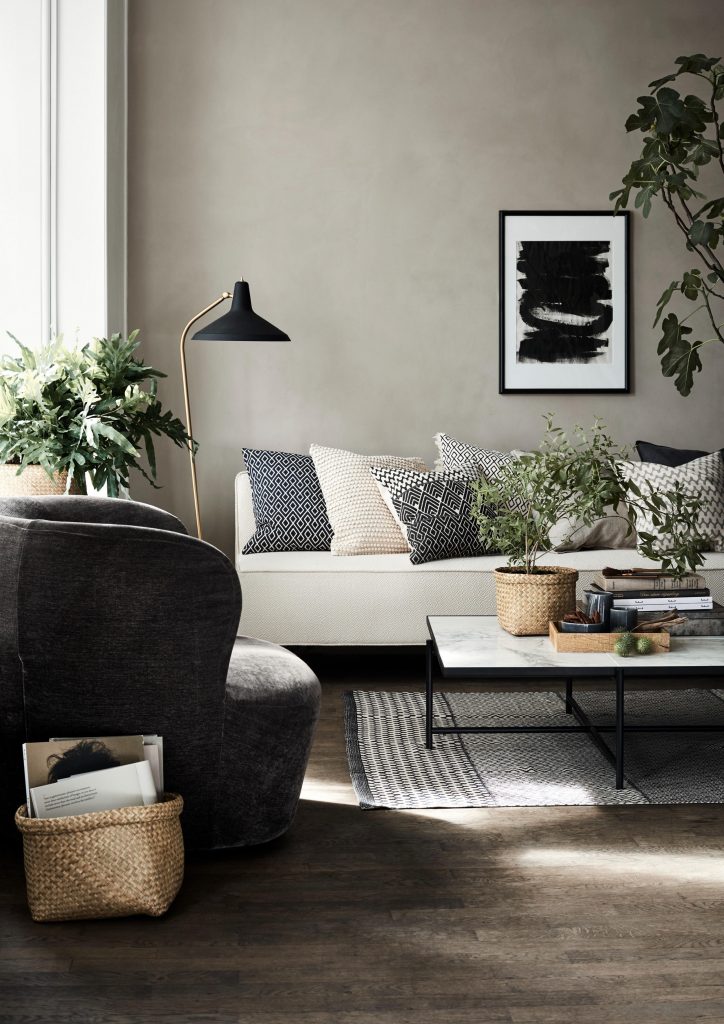 Their summer 2017 home interiors pieces hit plenty of the big trend notes, from a heavy helping of greenery inspired homewares, to gold accents, natural materials and terracotta hues - it's hit them all.
The collection has something for every budget, and We've made our pick of the collection, choosing the homewares we think you'll be going mad for, for, below!
H&M Home Summer 17 Homeware Collection
Living room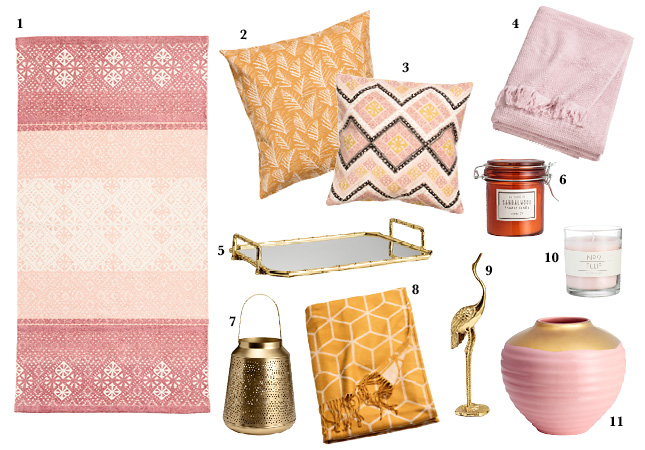 1. Rug, €17.99
2. Cushion, €4.99
3. Cushion, €14.99
4. Throw, €49.99
5. Tray, €29.99
6. Candle, €7.99
7. Lantern, €19.99
8. Throw, €29.99
9. Pelican, €24.99
10. Candle, €4.99
11. Vase, €14.99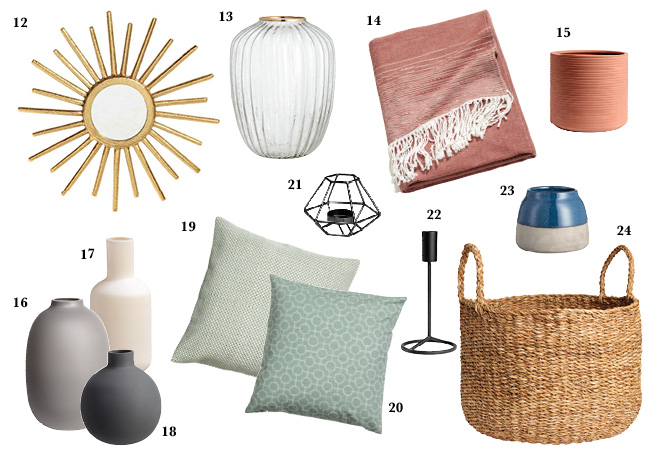 12. Mirror, €14.99
13. Vase, €24.99
14. Throw, €39.99
15. Terracotta pot, €24.99
16. Vase, €2.99
17. Vase, €2.99
18. Vase, €5.99
19. Cushion, €14.99
20. Cushion, €4.99
21. Tealight holder, €5.99
22. Candle holder, €7.99
23. Pot, €9.99
24. Basket, €24.99
Bathroom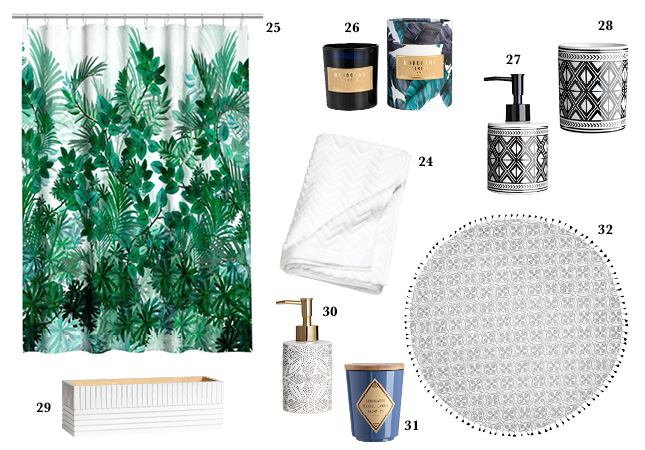 24. Towel, €9.99
25. Shower curtain, €19.99
26. Candle, €14.99
27. Soap dispenser, €9.99
28. Toothbrush holder, €5.99
29. Storage box, €14.99
30. Soap dispenser, €9.99
31. Candle, €12.99
32. Circle towel/rug, €29.99
Bedroom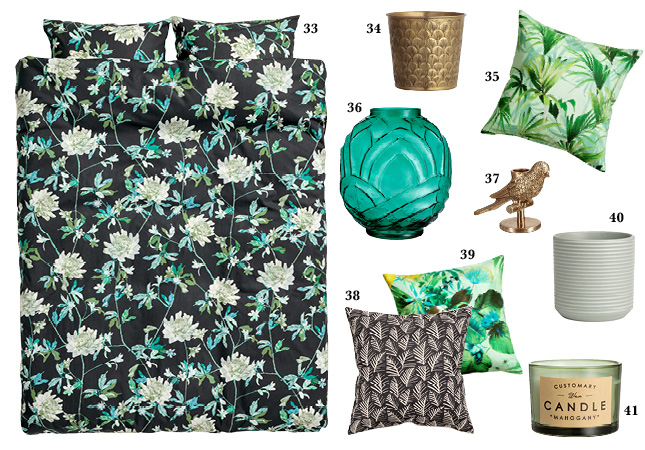 33. Bedspread, €49.99
34.  Plant pot, €19.99
35. Cushion, €7.99
36. Vase, €14.99
37. Bird, €14.99
38. Cushion, €9.99
39. Cushion, €7.99
40. Plant pot, €9.99
41. Candle, €14.99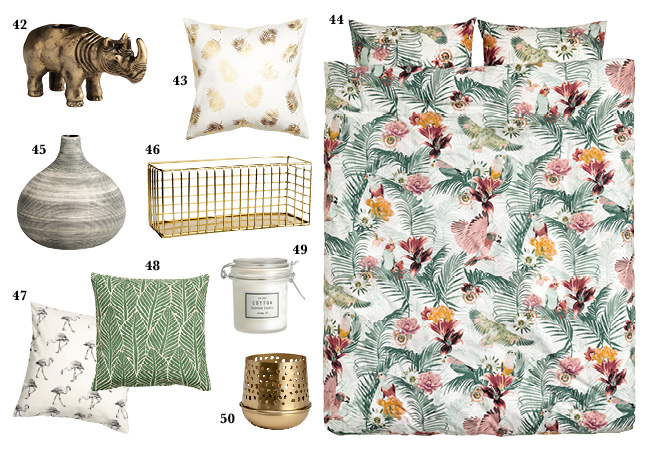 42. Rhino. €14.99
43. Cushion, €7.99
44. Bedspread, €49.99
45. Vase, €9.99
46. Storage box, €12.99
47. Cushion, €9.99
48. Cushion, €9.99
49. Candle, €7.99
50. Candle holder, €3.99
Kitchen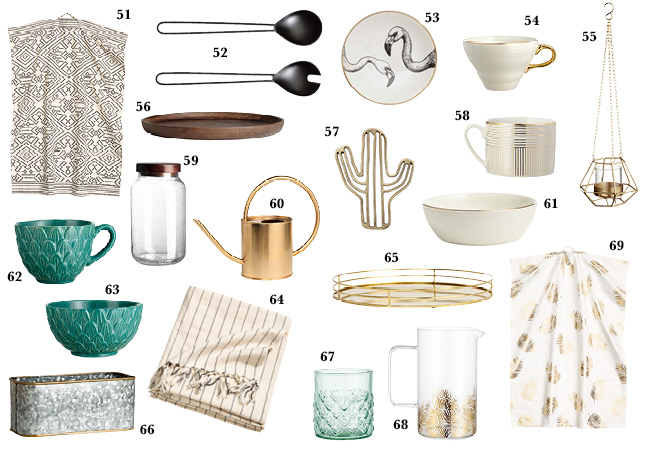 51. Tea towel, €3.99
52. Salad servers, €9.99
53. Plate, €4.99
54. Cup, €7.99
55. Tealight holder, €9.99
56. Tray, €19.99
57. Trivet, €9.99
58. Cup, €4.99
59. Jar, €19.99
60. Watering can, €19.99
61. Bowl, €14.99
62. Cup, €7.99
63. Bowl. €7.99
64. Throw, €24.99
65. Tray, €19.99
66.  Storage box, €5.99
67. Glass, €4.99
68. Jug, €14.99
69. Tea towel, €5.99