The utility room may not be the most glamorous room in the house, but let's face it, we spend a lot of our time there, so we may as well make it look pretty. Here are some of our laundry rooms of dreams. Dare we say, with utility rooms like these, you may even enjoy spending time there.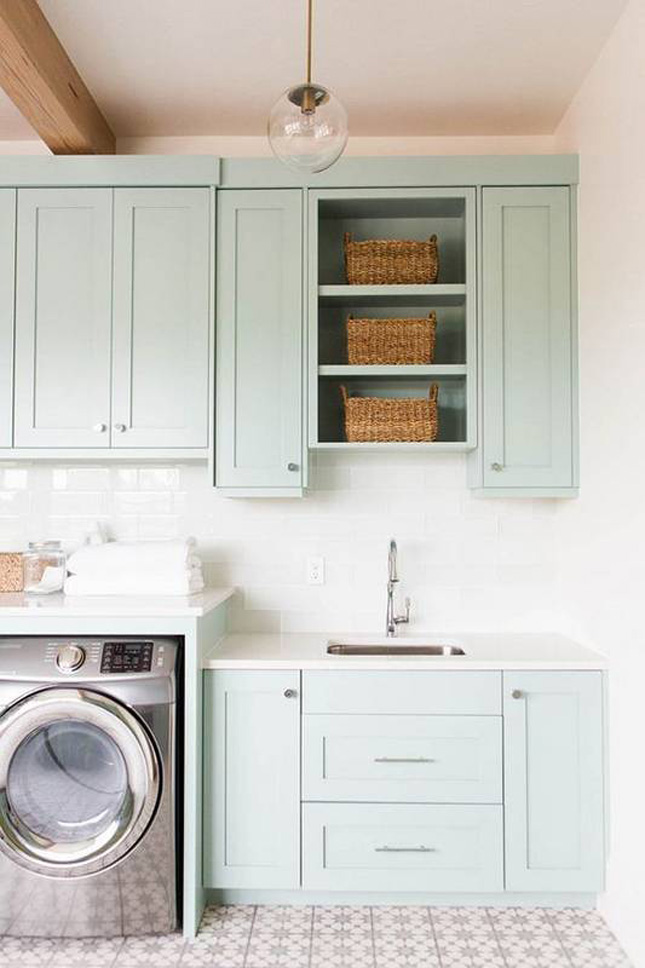 It seems that mint green is set to take centre stage this year. This bright and airy colour will breath life into any space, making it perfect for your laundry room.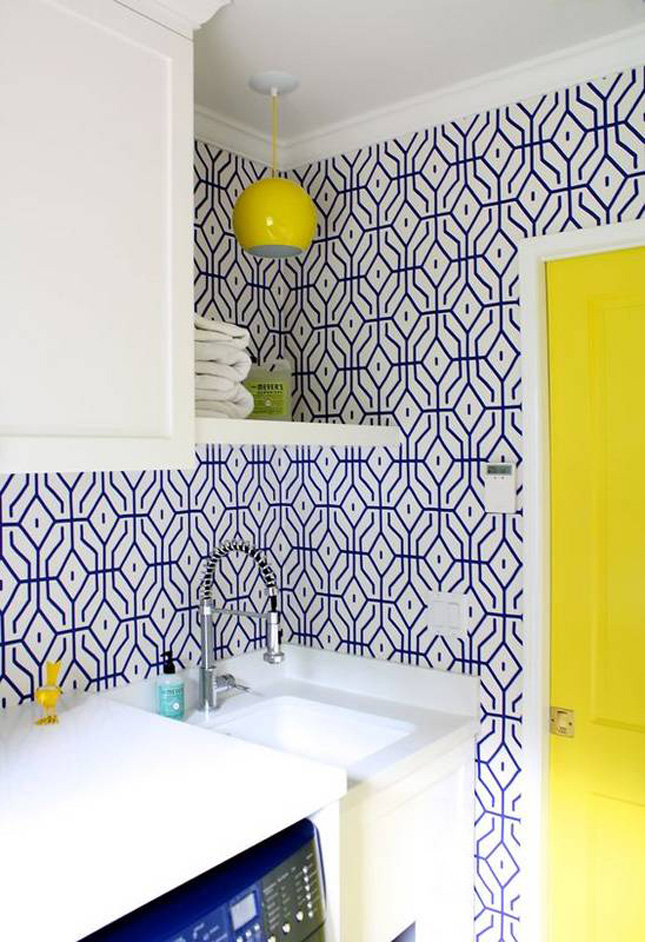 Make the laundry fun and inject some vibrancy into your utility room. These patterned wall tiles juxtaposed with this 80s yellow create a funky wash space.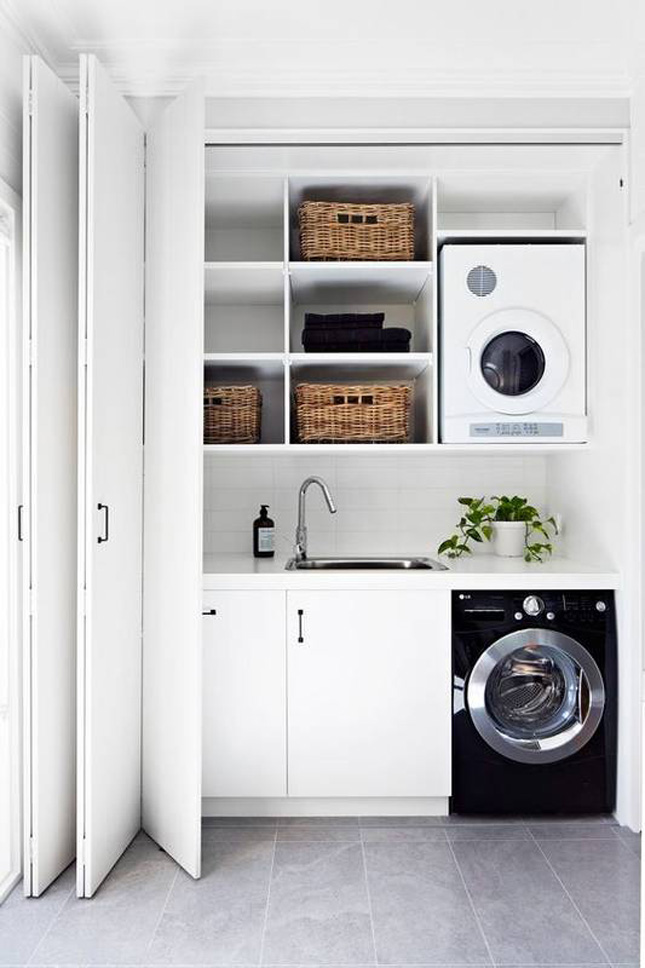 This concertina door is perfect for concealing an unsightly laundry space. Although if our utility room looked this good, we'd be leaving that door wide open.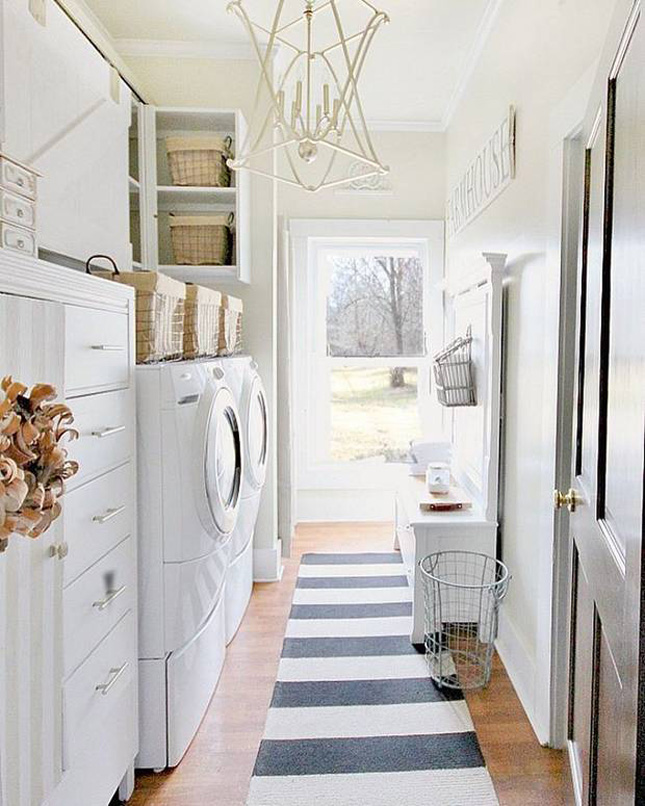 This long hallway come laundry station is an excellent way to save space. The washer/drier combo fit neatly along the back wall, while the narrow linear rug creates the illusion of a long, wide hallway.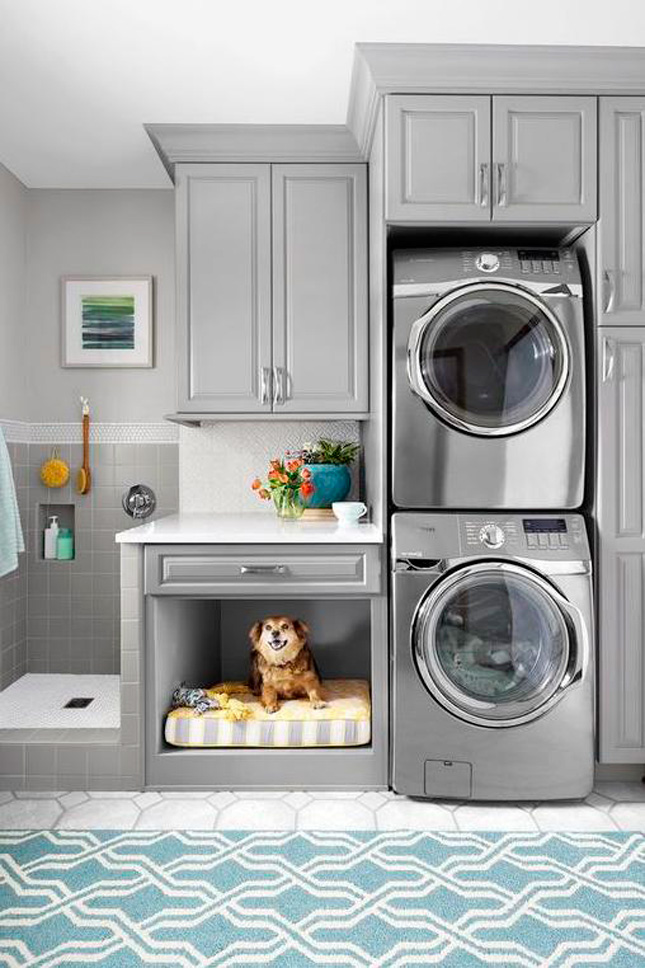 This has to be the cutest utility room on our list. Check out the doggo shower integrated into the laundry area.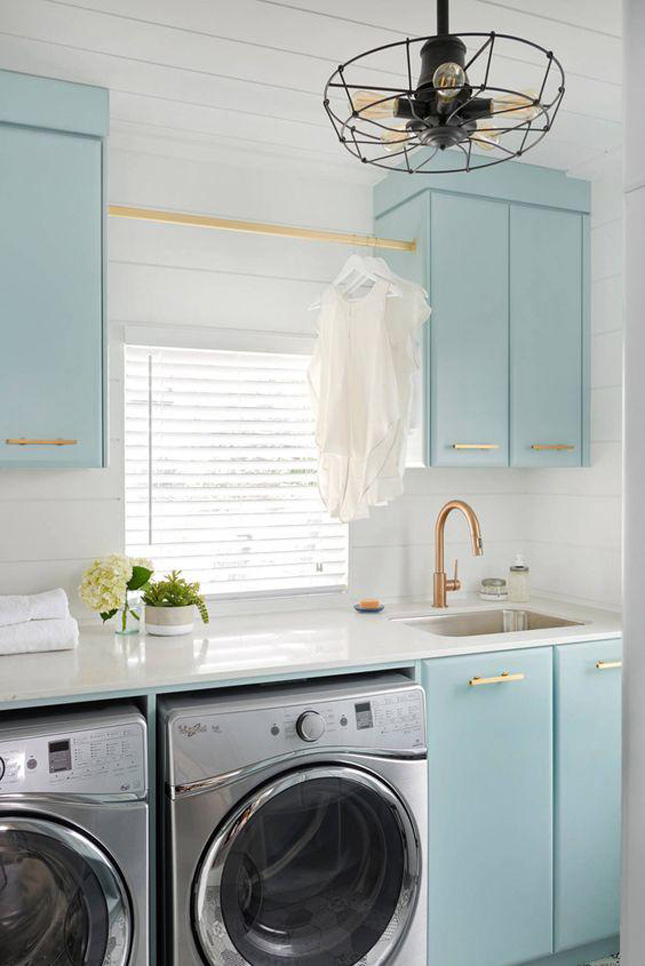 These gold and rose-gold finishes add a contemporary twist to any space. We love the rose-gold tap in this bright utility space.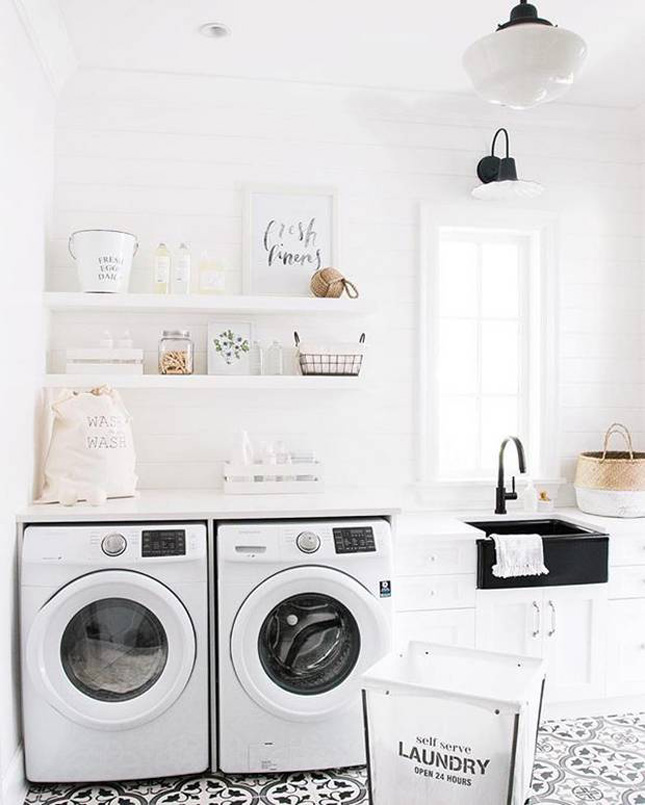 Monochrome is always on trend. Add a touch of fun to your laundry room with some patterned floor tiles.