A sleek contemporary pink kitchen makeover was at the heart of Roisin Sweeney's home refurb – and what a success it turned out to be.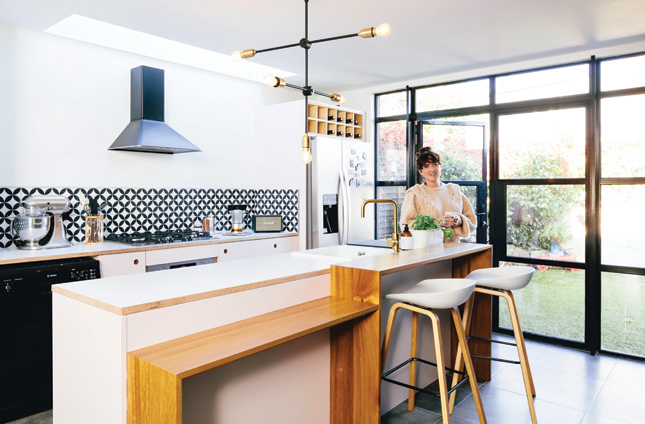 MAKEOVER DETAILS
Project: Roisin and husband Mark wanted to re-configure the layout of their home to maximise their space and create a floor plan that really worked hard. Although they only added on a small amount of additional floor area, they carefully re-worked what they had to create a large open-plan downstairs with loads of room for everything they need, including a brand-new pink kitchen makeover.
Kitchen spend: €10,000
What she did: Roisin's reconfiguration allowed for a whole new floor plan downstairs in her home. That gave her a large new space for her pink kitchen makeover which flows beautifully, and which is open to the garden too. Social and spacious, it works for her and her family.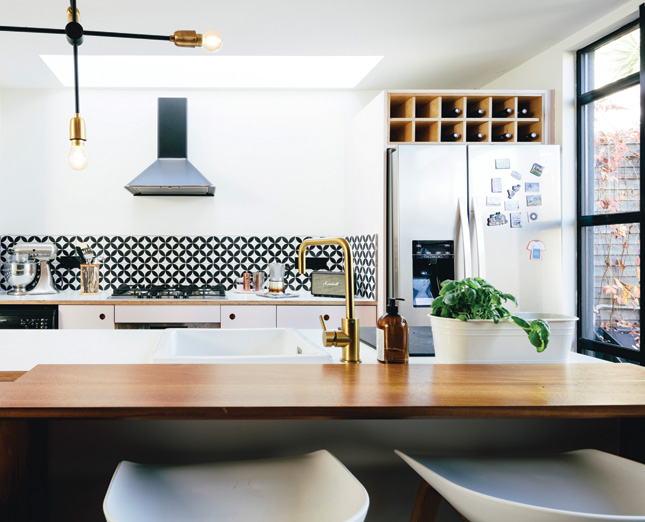 Staying in the area was the most important thing, not a million bathrooms," laughs Roisin Sweeney, who has recently completed an overhaul of her south county Dublin home.
Roisin, husband Mark and their two kids, Dexter (7) and Arlo (5), love the area and didn't want to move, but something had to give, because the house just didn't work for their needs.
"The old ground floor had been extended from the original size to incorporate a kitchen and a bathroom," Roisin explains. But it wasn't an addition that worked well. "There was no flow and very little light, especially in winter," she recalls. In addition, "the bathroom sat between the sitting room and kitchen."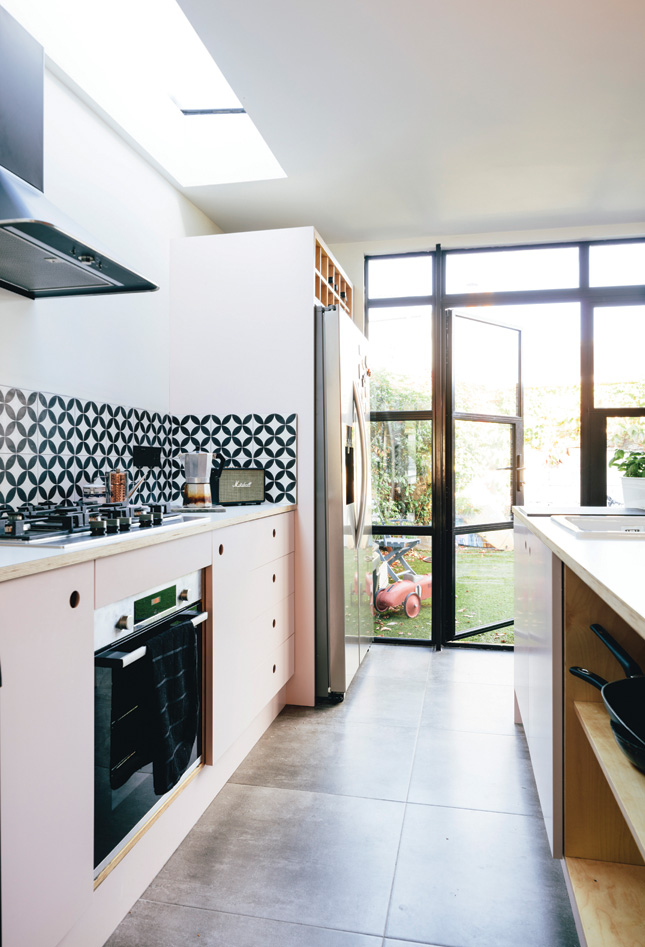 The kitchen was another pain point and, "we needed an extra bedroom and a bathroom upstairs – and that was enough space for us," she says.
A reconfiguration of the downstairs layout to create a large, open-plan living and dining space which flows into the airy kitchen, plus a re-jig upstairs to add a bathroom and an extra bedroom did the trick.
"We wouldn't have needed additional planning for the downstairs because we actually only gained a few feet to the side and back, but we extended upstairs by about 20ft, so we got planning permission for the whole project," Roisin says.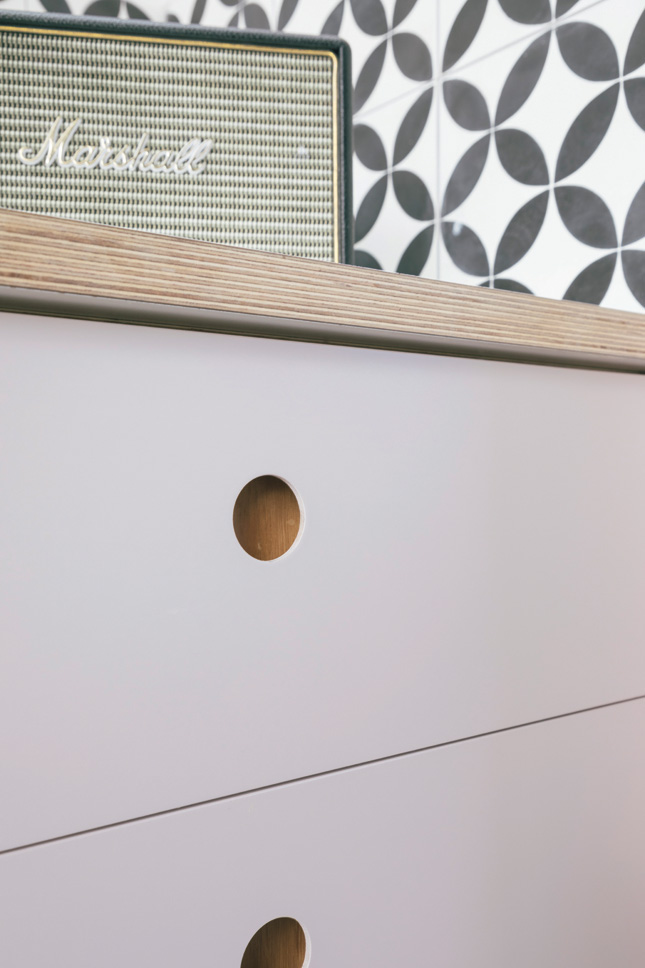 That proceeded without issue and set the tone for the project. "There were very few stumbling blocks," she says. "Our builders were superb and so experienced, so there was nothing they hadn't seen before."
Now that it's all complete, it's clear to see that the star of the show is Roisin's stunning bespoke kitchen, made to her design by Robert Dempsey. Inspired by the clean lines and cool hues of Pluckd London and Reform Copenhagen – "I wanted the kitchen to look like ours, not a replica of someone else's" – Roisin was careful to put her own stamp on it.
Her wish list was communicated to Robert. "He was brilliant," she enthuses. "He listened to me and nailed the brief first time around. He's a perfectionist, which was important. But he's also very much client-led, so he doesn't force his design opinions on you. I wanted to design mykitchen," she stresses.
The result is a kitchen of two parts: one side, painted in Farrow & Ball's Calamine, contains all the functional 'stuff' Roisin needs, including a clever dual-height island. "I wanted an island, but I didn't want a huge rectangular one – it just wouldn't have suited the space," she says.
On the other side of the room is a sleek run of full-height doors painted in Farrow & Ball's Hague Blue which hide a multitude, including a clever utility space and a pantry unit. "Our old kitchen was entirely devoid of storage, so beautiful storage was a must," she stresses.
Roisin was firm when it came to what she really wanted. "Wish list-wise, I would have loved a marble countertop. But [the cost] would have meant no underfloor heating and that was a priority. I refused to compromise on the layout, I suppose," she says.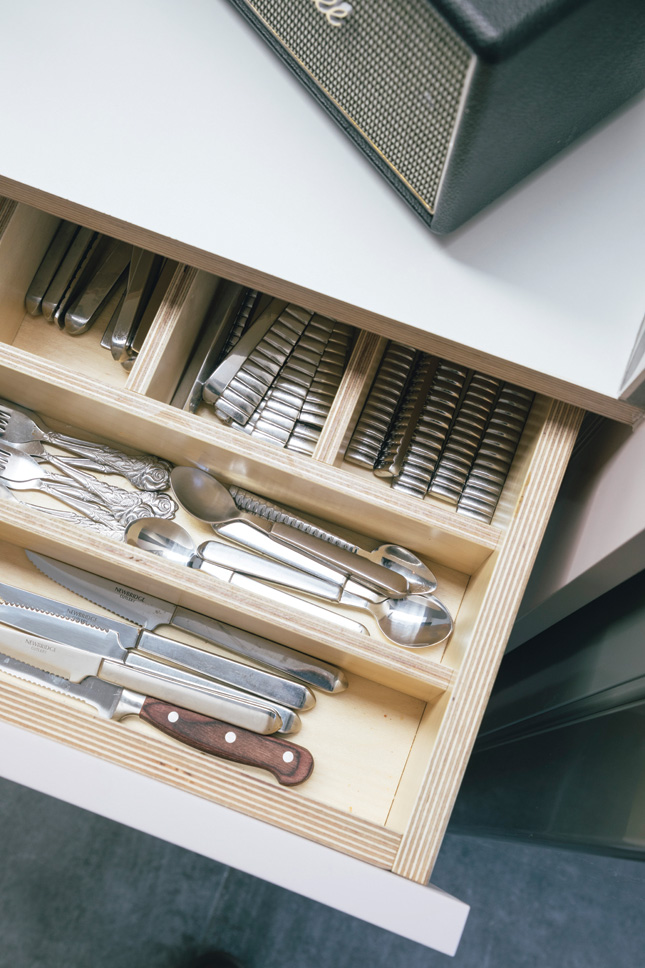 The results speak for themselves. Her beautiful bespoke pink kitchen makeover combines beauty of form and the functionality she needs. "I would not change a thing," she declares. "I love it! It's so sociable… it's open and people can mill around as I cook. It's my dream kitchen."
SOURCEBOOK
Kitchen units and worktops: Robert Dempsey Furniture; Robertdempsey.ie
Wall tiles: Delforno tiles; Delforno.ie
Floor tiles: Stone and Tile Studio, Greystones, Co Wicklow
Sink: Hafele; Hafele.ie
Tap: Lusso Stone; Lussostone.com
Ceiling light fitting: Dust Design, Dust.ie
Hob: Bosch from Harvey Norman, Harveynorman.ie
Cooker hood: Ikea, Ikea.ie
Stools: Cult Furniture; Cultfurniture.com
If you liked this pink kitchen makeover, you might also like: Budget breakdown: Matilde Murray €18,000 family kitchen makeover