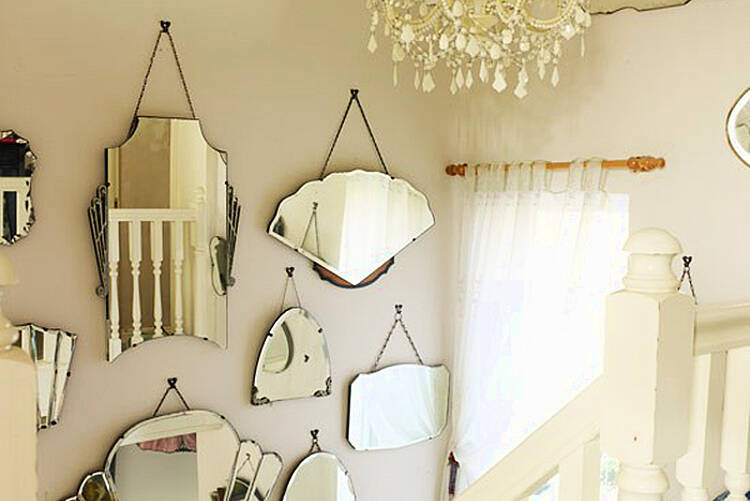 Create a unique and quirky alternative to traditional wall art by grouping together vintage mirrors of all different shapes, sizes and styles. This can make a particularly eye-catching display on a stairwell like the image below. Stairwells are often quite dark so adding mirrors will help to bounce light back into the space while also providing very pretty wall art.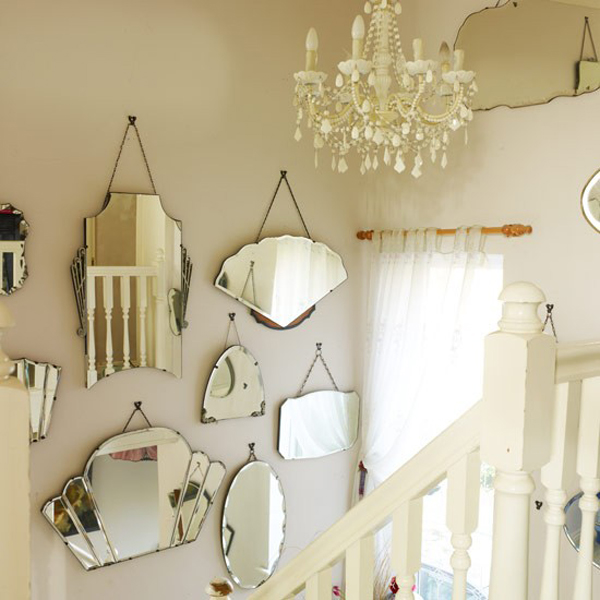 Keeping walls a pale colour like also enhances the sense of space in this stairwell.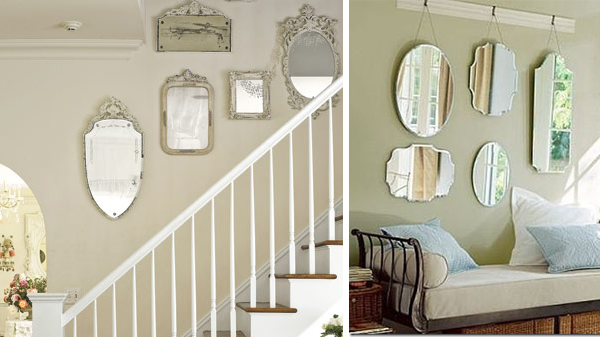 Vintage framed mirrors of in varying sizes and shapes add depth and interest to this stairwell.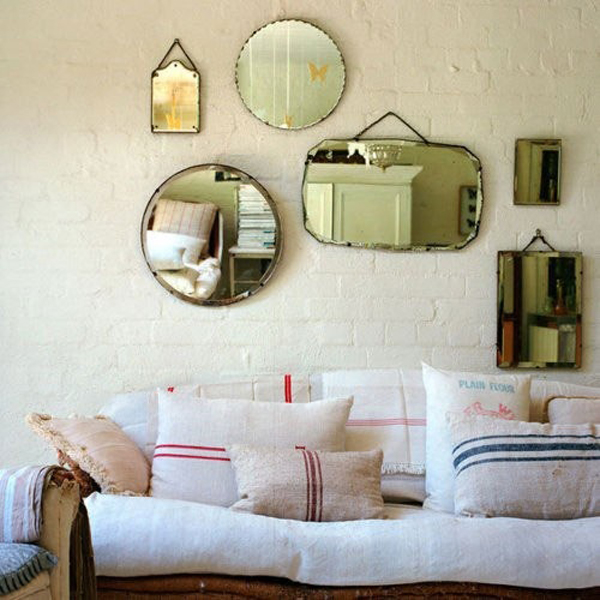 You'll pick up vintage mirrors like these at car boot sales and flea markets and from Moss Cottage on Pickit.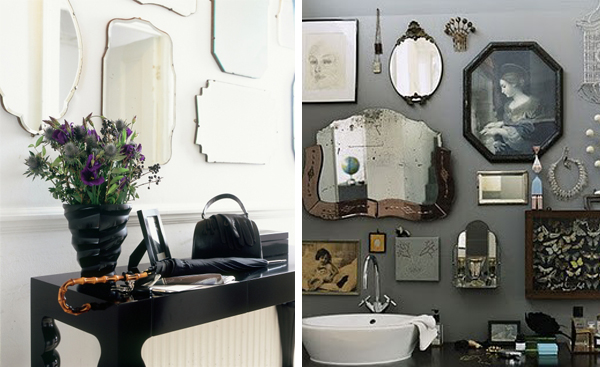 A grouping of mirrors adds so much character to this hallway as well as enhancing the sense of light and space. We love this grey painted bathroom with antique mirrors mixed in with other quirky wall art - it adds so much personality and character to display the things that you love in your home.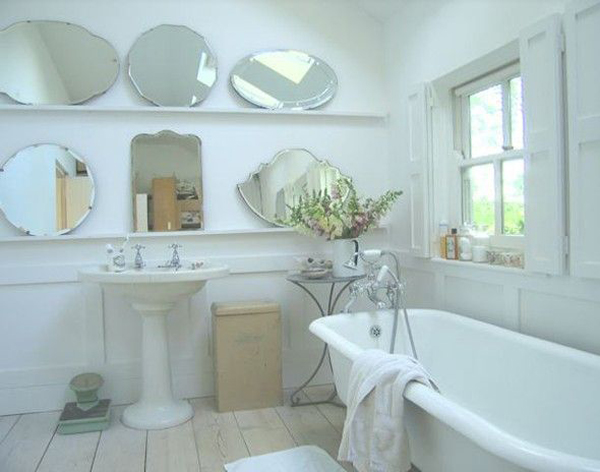 Beautiful antique frameless mirrors are arranged on ledges in this bathroom which we think is really cool. And we happen to know of the perfect ledge for you to create this look at home. It's called the RIBBA picture ledge from IKEA and costs just over €10. Ya can't say we don't look after you!
What do you think of this look? Have you created your own mirror display? As always we'd love to hear from you in the section below.
Images via www.pinterest.com and www.countryliving.com