When you were designing your home, no matter what size it is, you probably never imagined that at some stage it might become a home office and school and living space all at once.
Whether you're a couple who are very suddenly colleagues, or a whole family not used to being in such close quarters all day long, it's going to be important to set up a home office area that works as best it can for everyone as we all begin working from home together.
In Taoiseach Leo Varadkar's televised speech this week, he suggested there is a possibility that our social distancing policies will extend past March 29th, and indeed, could go on for months yet. While we're all for doing our bit to keep the coronavirus as contained and delayed as we can, we still want our families in one piece at the end of it all.
So how can you set up a home office for working from home, even if you have limited space during the coronavirus pandemic?
Try these seven ideas for home offices that fit in around your current home set up, to allow you start working from home more productively.
Use the space available to you very cleverly
If you have a space on your landing that is criminally under-utilised, now is the time to give it a purpose.
Kick the decorative plant that's been calling the area home out, and if you have the room, put a small desk in for a quick, easy and cosy home office fix.
Sometimes the biggest issue with this is actually the lack of power sockets rather than a lack of space, so be careful with managing cables and extension leads so you're not causing any trip hazards - tape the wires to the ground as a temporary measure if they're causing a risk.
Your TV unit may be the perfect height for a child's desk
If the whole family is home for the next few weeks, you're probably going to have to get a little creative so there's room for everyone to get their work done and to concentrate on what they're doing without losing the rag.
The trend for low-rise TV units may come in handy here, and even better if yours is a modern 'floating' unit. This will likely involve some rejigging of your TV set-up, and potentially even unplugging the television during school hours - but on the plus side this will keep the little ones from switching it on when they're supposed to be catching up on their maths, and will encourage them to keep a tidy workspace so the television is easily returned come 'home time'.
The downside is, you'll also have to stick to the no-telly rule.
Combine a clear-out with creating a home office
If you have a deep floor-to-ceiling press in a hallway or on the landing, many people use these spaces to create 'hideaway' home offices that they can simply shut the door on when they're not using them.
You don't have to fit a desk and chair inside the press and close yourself in like you're Harry Potter living under the stairs - it really only has to be deep enough to hold a desk with a chair tucked underneath. To keep the claustrophobia at bay, you're going to want to sit at the desk with the doors open. You'll likely need a lamp however - windows aren't plentiful inside closets.
Chances are it's a space you've been meaning to do a clear-out on for a while, so maybe this is the perfect opportunity to go at it once and for all.
Rearrange your living room to fit a home office 'zone'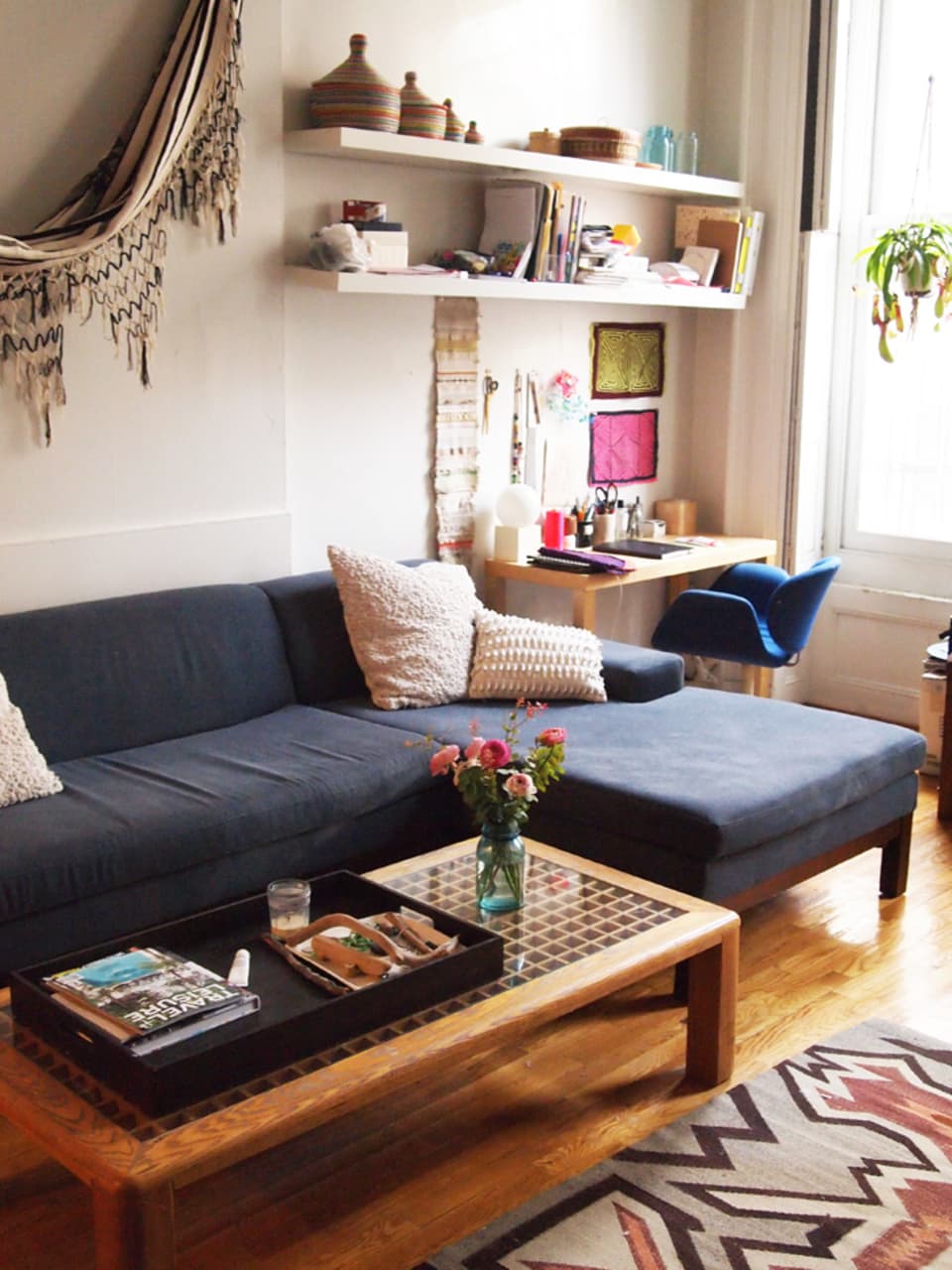 Chances are most people aren't going to magic a whole new room out of thin air to act as their home office, so you may need to look at how you can rearrange your current set-up.
Perhaps your couch is pushed up against the wall, and if you move it in a few feet, you'll be able to squeeze a desk in behind it. The back of the couch will act as a divider allowing your desk to feel a bit more like its own home office zone.
You might not have space to move your couch in without everything feeling cramped, but could you move it up the wall away from the window and create a little nook in the window where a desk could temporarily be housed?
Think about how you can change the layout of what you already have to make it work - it might be a squish, but it won't be a permanent change.
Turn an alcove into a desk space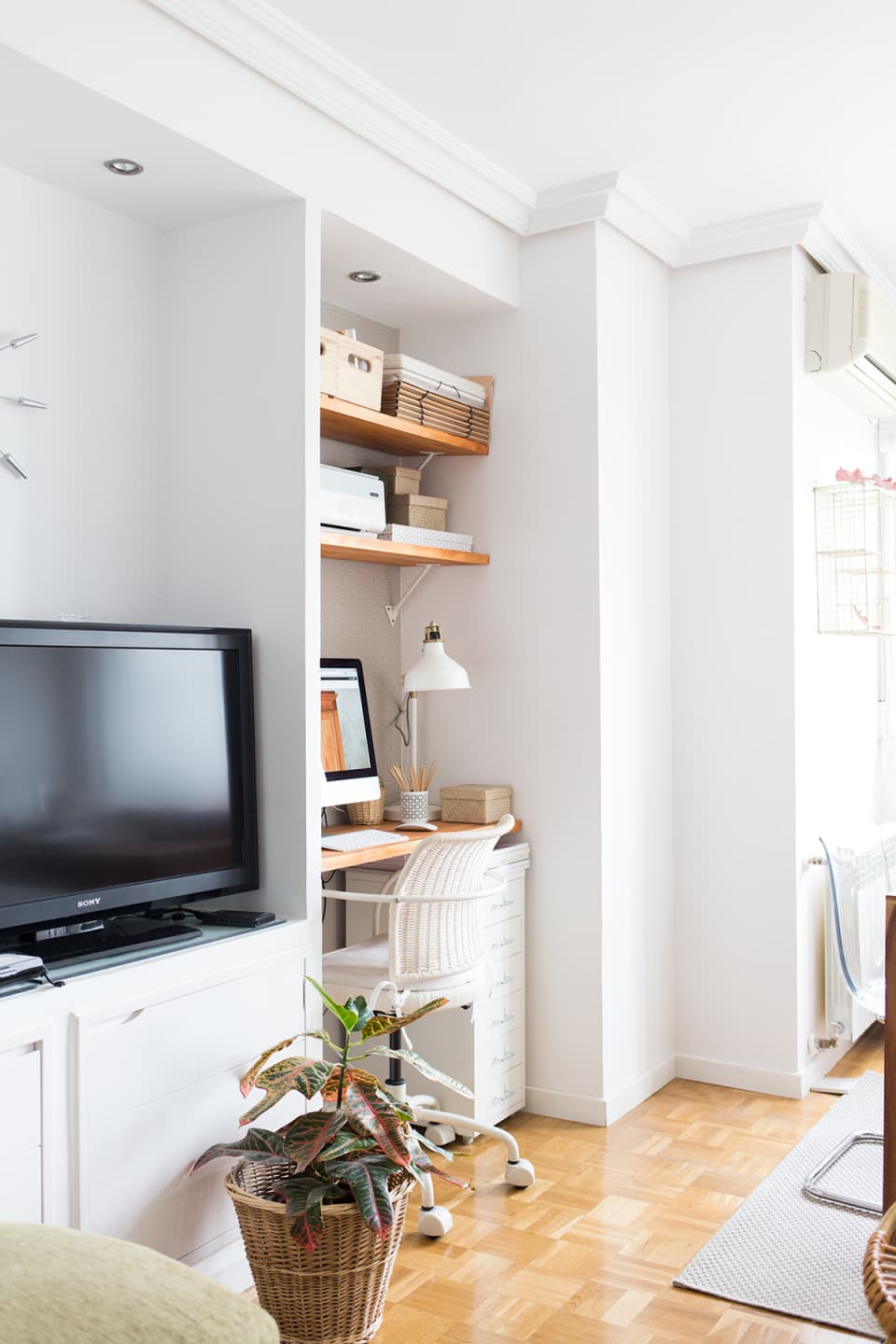 You might have some lovely floating shelves in an alcove in your walls, and the minimalist look of it all is a dream for you.
For a few weeks, popping a shallow desk into the alcove could solve a problem very easily for you. It might ruin your aesthetic a little, but these are practical times and it may come to be a case of, if it fits, it sits.
Having a desk tucked into a space in the wall also helps it feel like its own contained 'zone', which is great for concentration.
Try a glass desk for an optical illusion in a small space
You may not have the room to be too clever about creating new spaces in the house you have but that doesn't mean there aren't smart ideas that can keep you from feeling like your home is closing in on you.
A glass desk is an optical illusion in that it almost disappears (visually, at least) when not in use. While you won't fit a massive glass desk in if you won't fit a massive wooden desk in, you can measure the space and choose something appropriate and a glass option will feel less clunky and overbearing once it's in situ.
If you have a bookcase, don't rule out that wall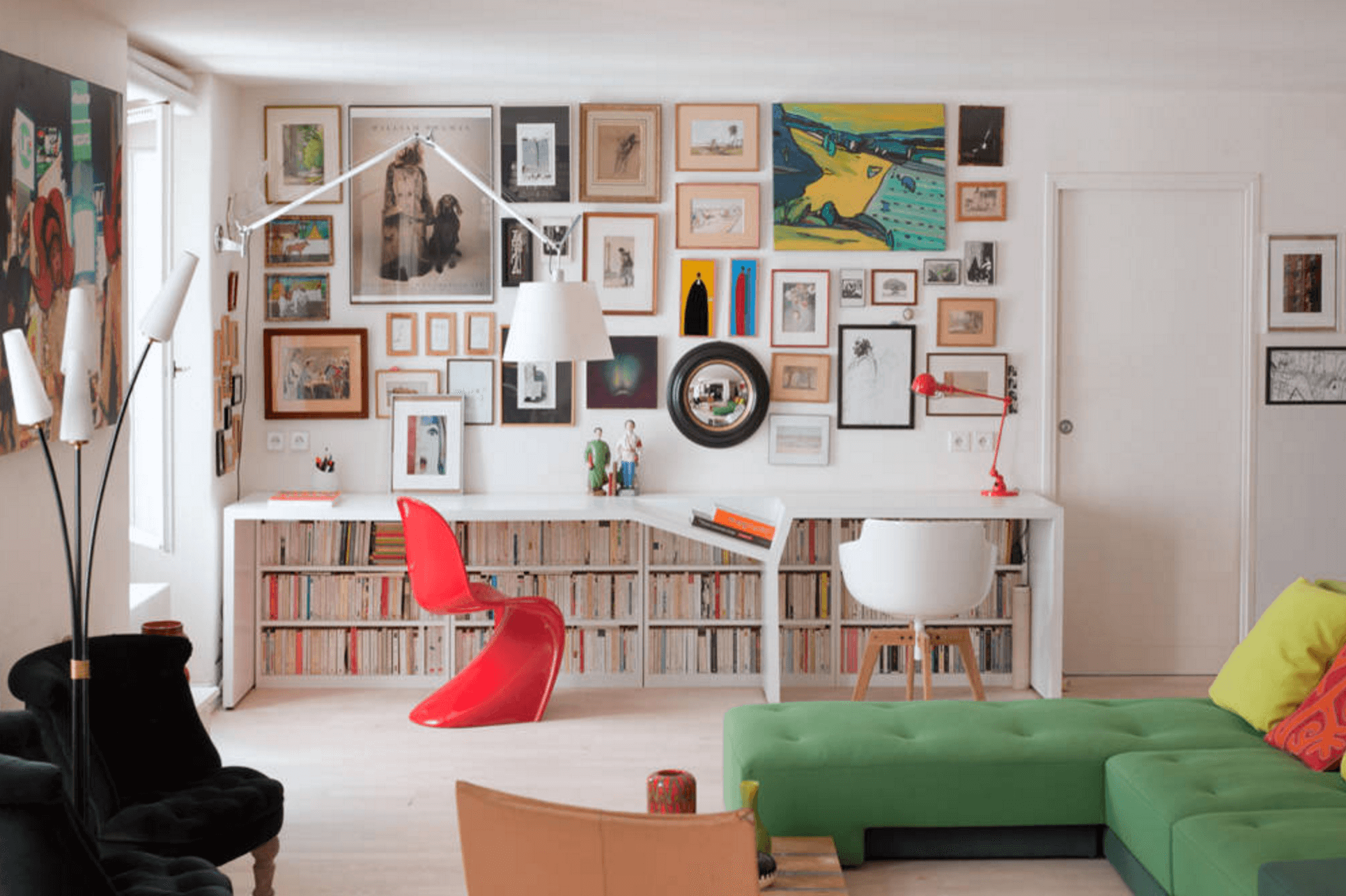 Built in shelving units and bookcases are huge in Irish homes, and while it may feel like that's an entire wall ruled out as a potential office space, as this home shows, it can actually look very considered to place a desk in front of your bookshelves, especially if it's for your children.
It's safety first with this idea, however - make sure your bookshelves are secured to the walls if they're not built in as the pressure of the desks against them might cause an accident if not.