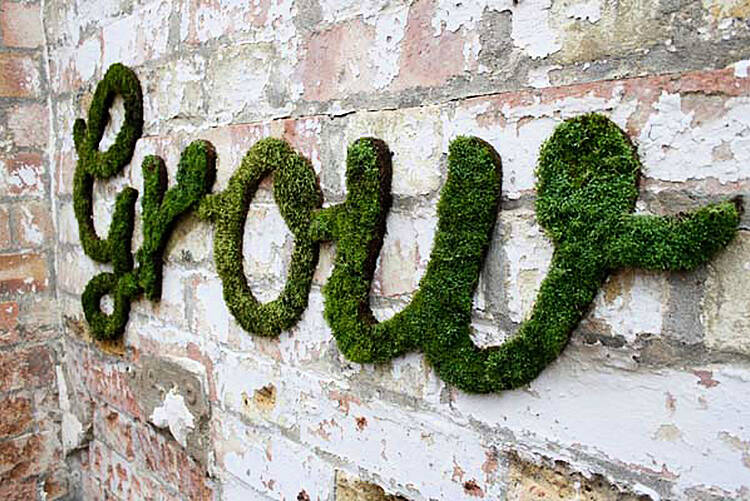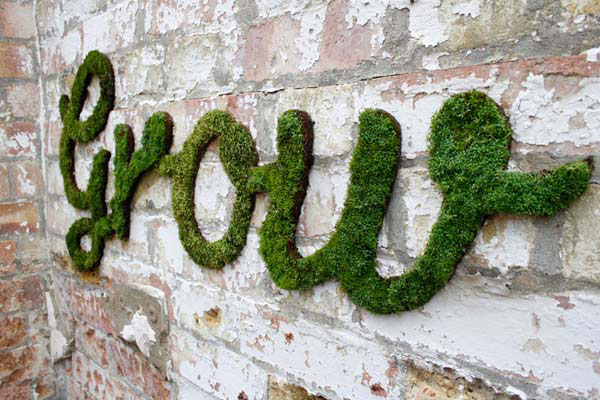 Make everyday Earth Day in your home with this eye-catching outdoor moss paint inspired by artist Anna Garforth's wall creations. It's the simplicity that makes it so genius. Paint a welcome, a quote or even your house number with homemade moss paint on your wall and watch it grow with pride and awe. And the great news, it really is so easy to do.
You'll need:
several handfuls of moss,
12oz of buttermilk or a can of beer
teaspoon of sugar
Directions:
Mix ingredients in a blender until they are liquidised. Draw your design with chalk on your chosen wall and then fill in with your moss paint. Spray daily with water and watch it grow. Simple.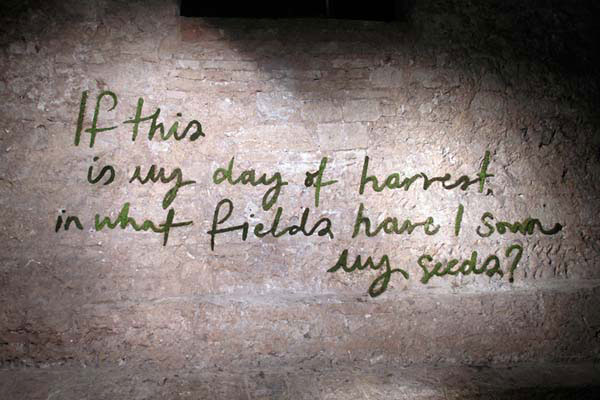 Images via Anna Garforth