Treasured decorations and poinsettias, a freshly cut tree and fairy lights everywhere: three Irish interiors influencers reveal their festive decorating styles...
The Surface Stylist
A real tree, poinsettia plants and jam jars filled with candles make for a magical Christmas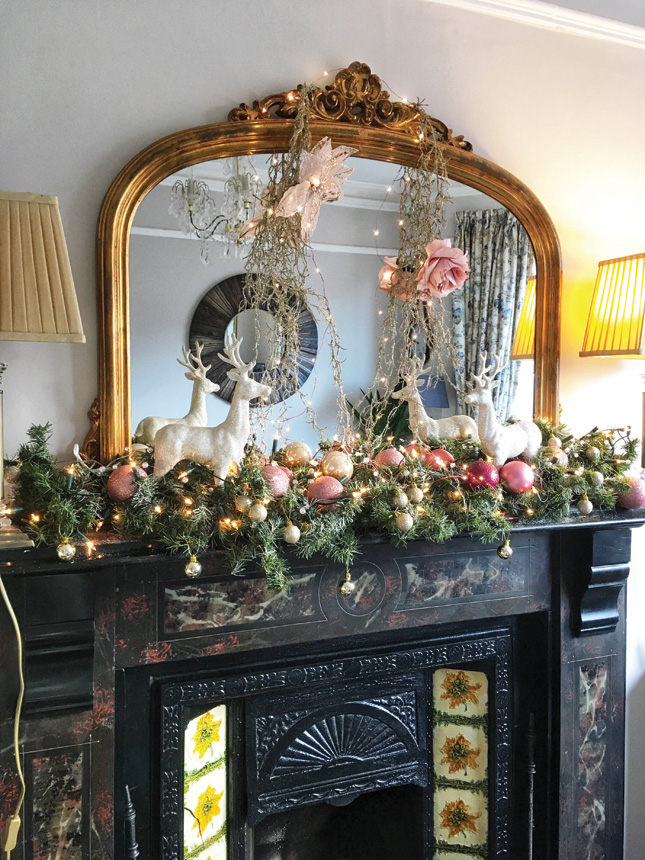 Name: Carmel McCusker
Instagram: @doxyinterior
Followers: 4,371
Lives: Dublin
Christmas is all about... magic and exuberance. It's the perfect opportunity to go overboard.  I like to create a warm and welcoming atmosphere, starting at the front door and working my way through the house, going up into the bedrooms. I'm big into surface decoration so will have little vignettes everywhere – on side tables, shelves, even my drinks trolley gets styled at Christmas.
Nothing beats... the smell of a real tree. The secret is to get it cut on the day of purchase then place into water when you get home. Some trees are cut down weeks before they're sold. This can cause the base to become sealed and unable absorb water, so they dry out and droop almost immediately.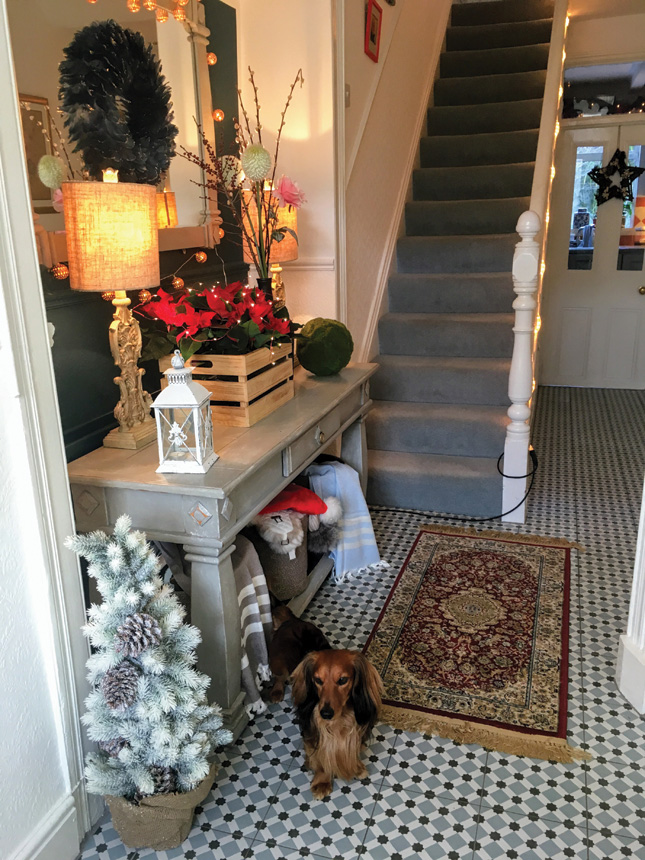 My favourite decorations are... poinsettia plants. I buy loads and put them all over the house; they're the perfect Christmas red and look really effective styled up in different containers.
I never... repeat the same look twice, even though I use the same decorations every year. I repurpose and restyle whatever's at hand too. I'll bring in ornaments and lanterns from the garden and use glasses, bowls and jam jars as candleholders.  I've a gold frame that sits above the fireplace which I love to restyle; I've used lights, a wreath on a ribbon and a string of decorative baubles.
I love... a well decorated fireplace. The trick is to bulk it up with lots of greenery and lighting (battery fairy lights are best) - and loads of cheap oversized baubles for height and colour.
The Vintage Magpie
Mismatched decs, vintage Christmas signs and clashing colours guarantee maximum festive feels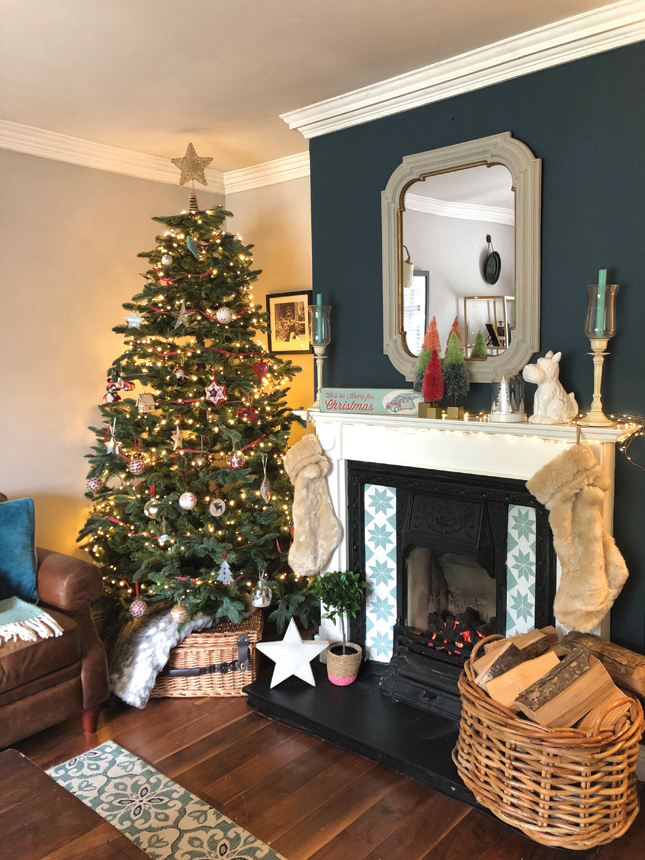 Name: Emma Tighe
Instagram: @emmalovesinteriors
Followers: 1,170
Lives: Kildare
Christmas is about... tradition, about family coming together; it's total madness but there's such a feeling of warmth and happiness. My Christmas style is a reflection of this. Handmade decorations, like the ones I made with my kids out of clay when they were toddlers happily sit with new ones, colours clash and nothing matches. It's all very eclectic and personal.
I like to create... a vintage vibe with new decorations that look like they're from a time that's past. Vintage Christmas signs are perfect for adding a touch of festivity to other areas of the house without overdoing it. A beautiful Merry Christmas sign on a hall table with a jar filled with baubles and some ribbon can look really impactful.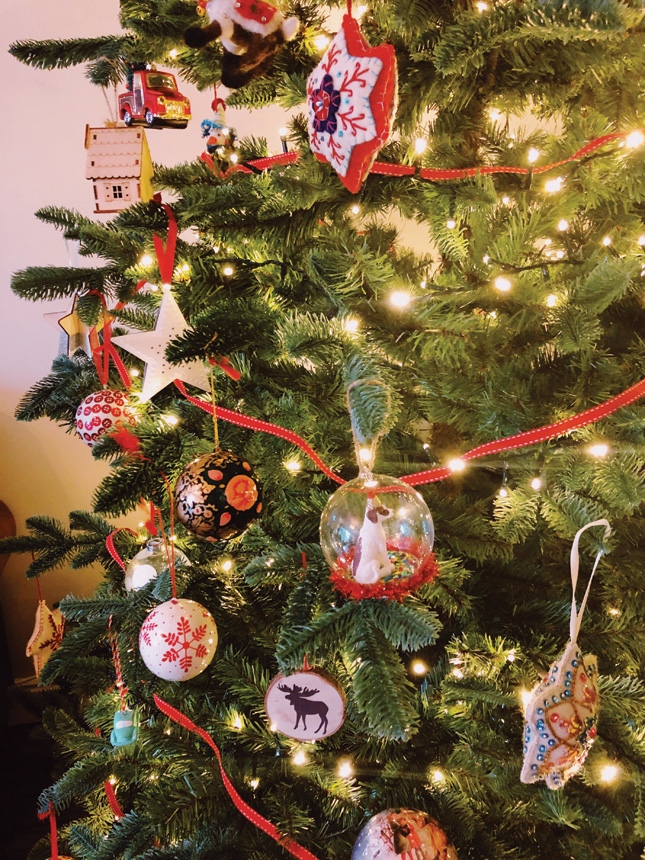 I don't like... a tree that's overloaded; the putting on and taking off baubles is a delicate project. The secret is to stand back and take a good look and then move anything that you think instinctively looks out of place. Also hang things that you really like; it doesn't matter if they don't match, just as long as you can see them.
My favourite Christmas tradition is... putting the star on top of the tree. We try to alternate it every year, although it's always difficult trying to remember who did it last time.
It doesn't feel like Christmas until... I've gone to Dublin and walked the streets and found myself a bauble or two to buy. I usually make a few trips to HomeSense as their decorations are always fab and such good value.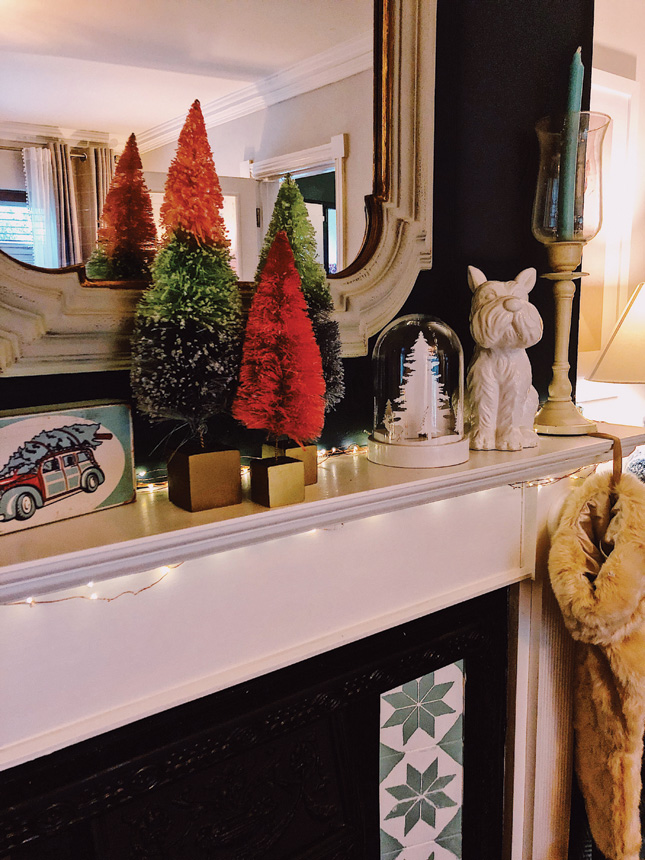 The Thrifty Traditionalist
Budget baubles combine with treasured pieces for a tailored look that packs a design punch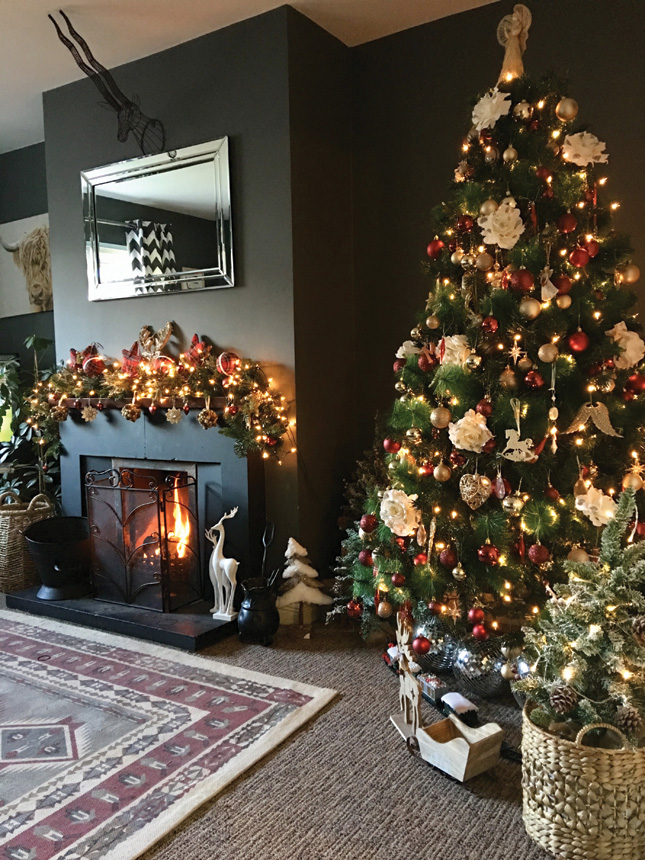 Name: Ruth McLelland
Instagram: @ruby.aimee
Followers: 7,259
Lives: Mayo
My usual decor is... quite eclectic, but my Christmas decorations are very traditional. I tend to stick to a conventional palette of red and gold with a little bit of white.  I'm quite selective about what I display (no Santas or flashing lights) – and budget conscious too. It's all very cheap and cheerful – but carefully curated.
I keep the decorations confined to... the living room so you get a real surprise and instant festive feeling when you open the door. It's a bit like a grotto with the dark walls and just the fairy lights on.
The tree is... the star of the show. I like to bulk it out with loads of cheap baubles pushed right back into the branches to create an almost 3D effect. I hang the special decorations at the front. Growing up I bought decorations for our family tree every year (which my mother gave me when I got married), and now I do the same for my children. It's a very personal tree, full of memories.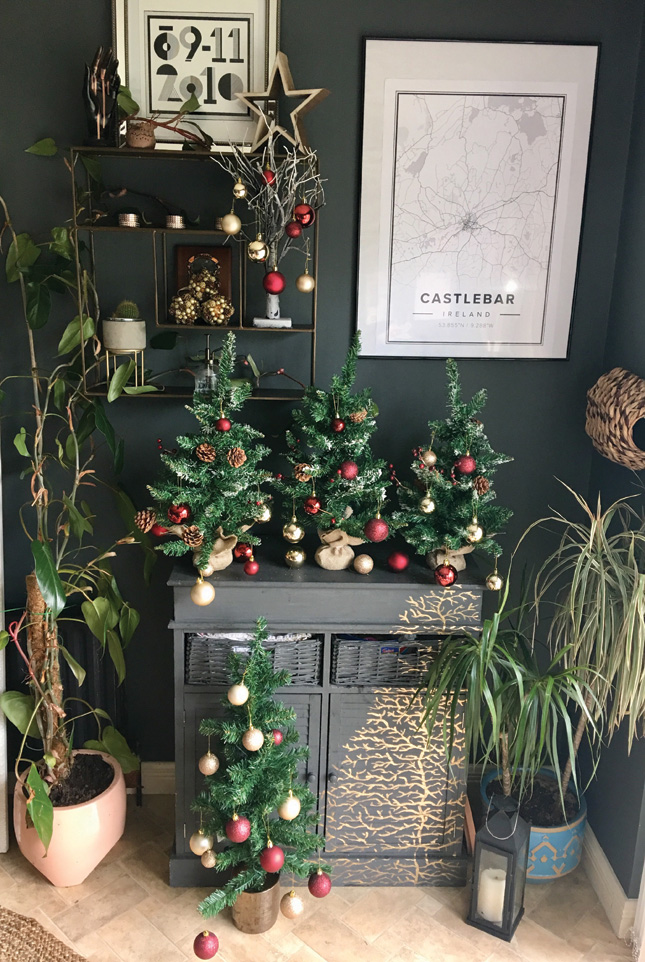 I love... fairy lights. I think they make everything magical. I buy still warm white rather than bright white or coloured as they look more natural. I'll wrap them around garlands and pile them on top of the mantelpiece.
My favourite Christmas shop is... Totally Toys in Castlebar. Every year, just after Halloween they'll transform the upstairs into a Christmas shop. It's the most magical wonderland, full of all sorts of decorations and festive ornaments.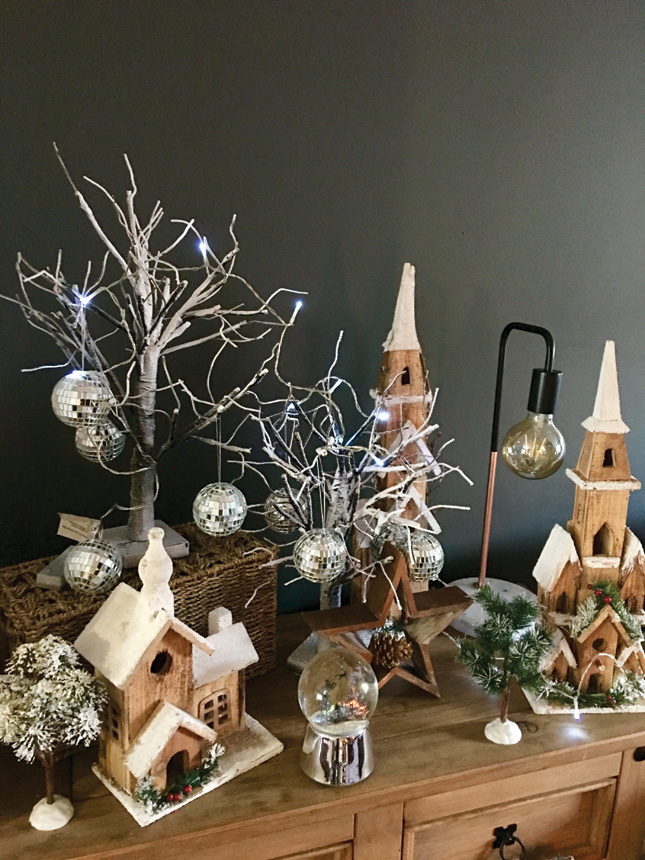 If you liked this you might also like:7 key kitchen gadgets and appliances you need for the Christmas season