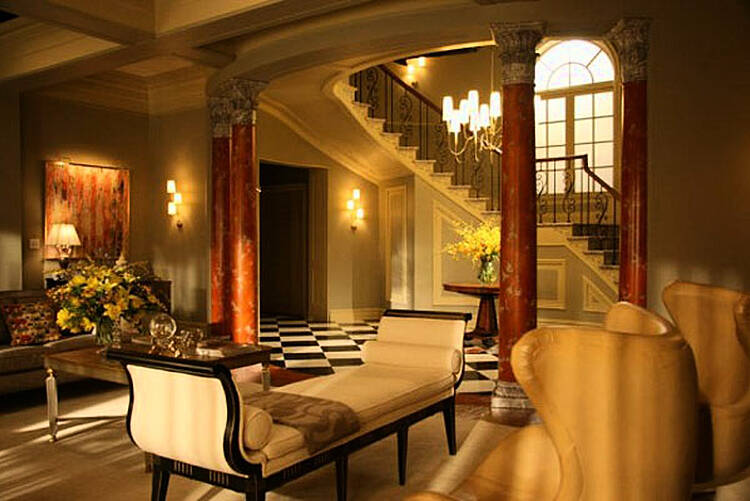 We've already bid a sad farewell to Desperate Housewives and before the year is out we'll be forced to do the same for Gossip Girl. The rich lives of these Upper East siders entertained us for the past 5 years. We've loved the fashion and we've adored their homes. Take a look and tell us which one is your favourite.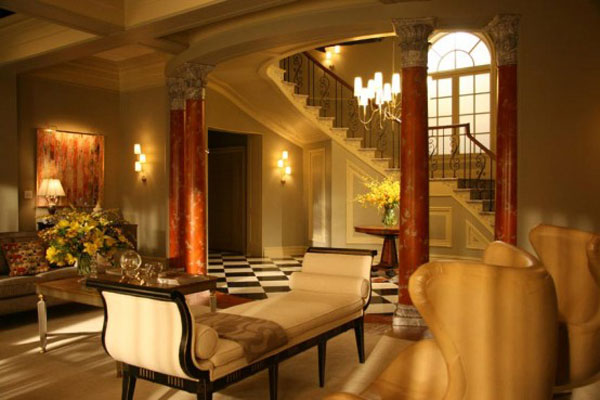 Forget Blair Waldorf's home, we just want her wardrobe. Blair's penthouse apartment it all luxury as is her bedroom, Marie Antoinette themed no less for Queen B.
The Humphrey's Brooklyn apartment has a fun industrial feel. We just love that blue velvet sofa.
That van der Woodsen/Bass/Humphrey home is ultra chic full of warm textures and modern touches.
Which pad is your favourite? We're leaning towards Blair's stunning abode but we really wouldn't say no to any of them, especially as they're all in New York.
Images via pinterest.com