No longer bubbling under, Irish interiors instagrammers are going mainstream in 2019. Here's who you need to know...
Photography Pearl Phelan
One area that's exploding on Instagram is interiors, and it's being led by some fabulous Irish interiors instagrammers. We chatted to five of our faves to see where they feel the industry is at in 2019.
Katrina Carroll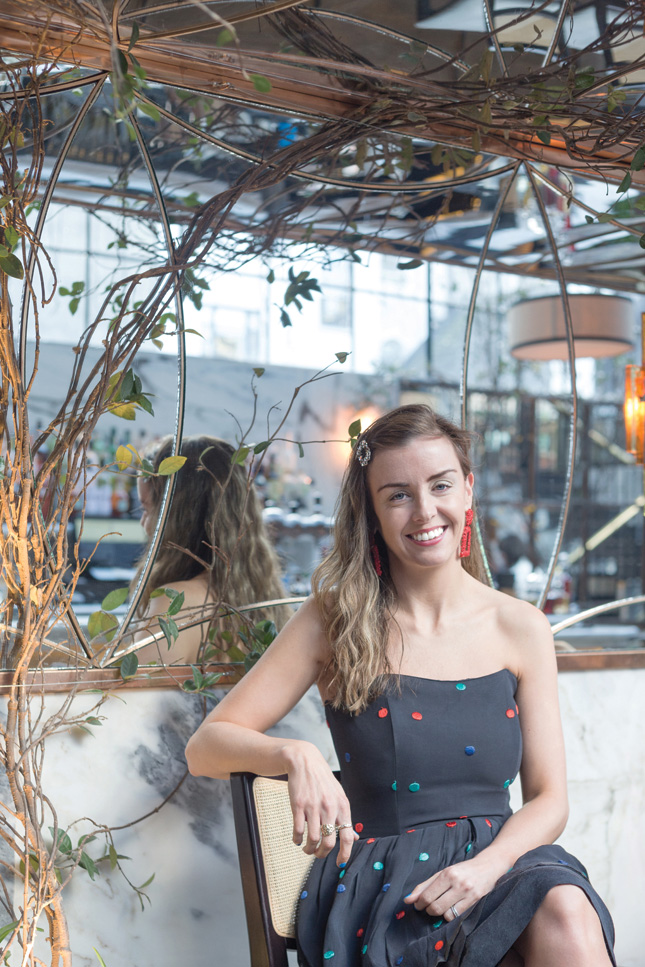 Instagram: @vintageirishkat
Followers: 21.4k
When we bought our house I wanted to do it all myself, room by room. Everything in my house has a story, it's second hand, found in flea markets or charity shops. I hardly buy anything new. I love upcycling, crafting and DIY.
When I first started there were very few Irish interiors Instagrammers. Now, people are spending more money on their homes and being inspired by other houses, and in turn showing off their house. The Irish Instagram community is genuine: we don't have mansions or loads of money, we want to stay true to ourselves.
People message me for advice and one of my goals this year is to set up an instructional blog with interiors projects and hacks. I haven't done any collaborations but I wouldn't say no to any opportunities; Instagram is your oyster.
FAVE FOLLOWS: Katie Woods' (@comedowntothewoods) house just blows my mind: it's a mansion in the countryside. She's very down to earth.
See more from Katrina: check out her vintage feel €3,000 bathroom makeover here
Darran Heaney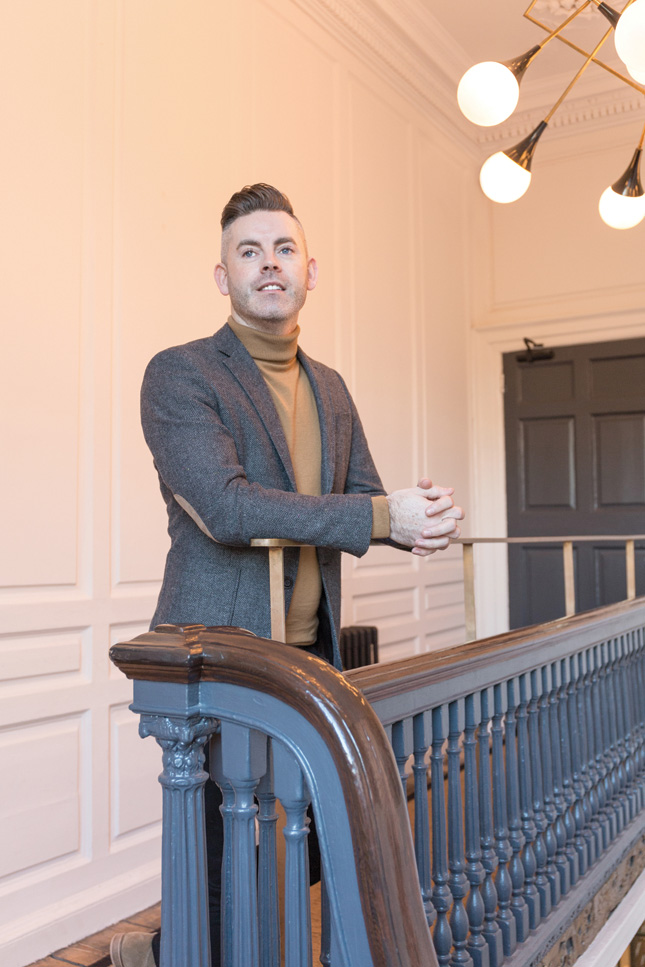 Instagram: @oldvictoriannew
Followers: 14.8k
My Instagram developed from my house renovation. I started upcycling because a lot of our budget went into the build, so I had to be clever about the décor. As it's a period house, my style is a blend of antique furniture with new items.
The interiors Instagram community was much more obvious in the UK but I can see an increase in Ireland now. We've developed a little family, we chat to each other online and meet up. It's nice to find people with the same interests as you because most of the time our other halves don't want to listen.
For something that began as a hobby, people are seeing value in it. I'd love to create more content that people find useful. I want to grow my following but it's not really about the numbers – it's about the engagement. I've met some lovely people through it.
Anything I do on my instagram or my blog (Oldvictoriannew.com) is in my own time and is time consuming, so I want to enjoy it. I love working with different brands and I've a couple of things lined up, but unless it's the right fit for me and something I enjoy doing, I'm not interested.
FAVE FOLLOWS: I follow Sophie Robinson (@sophierobinsoninteriors) and other designers to keep an eye on trends.
See more from Darran: check out his full real home tour here
Joanne Condon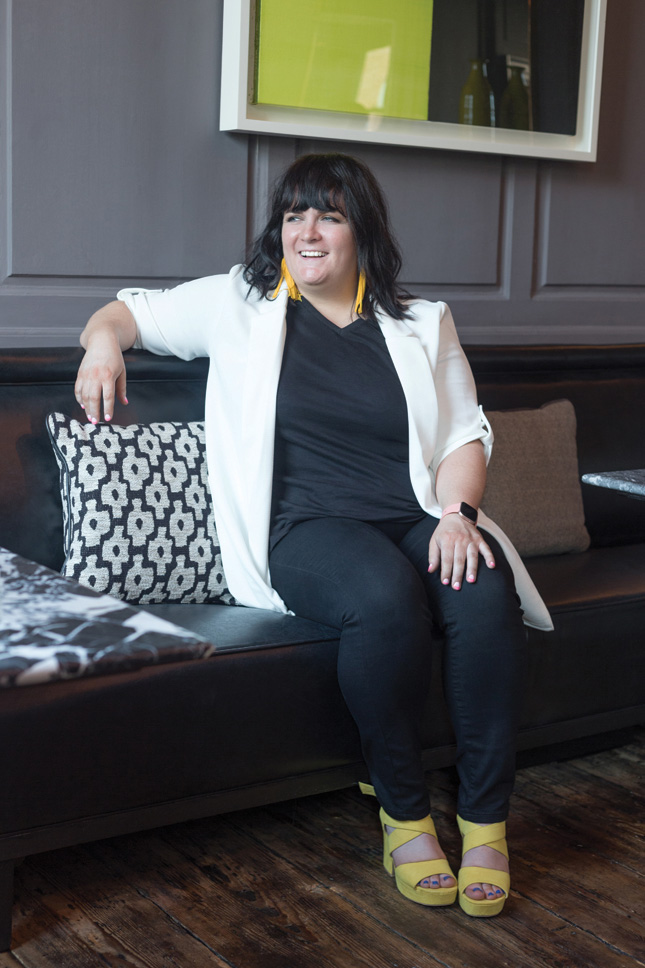 Instagram: @joannecondon
Followers: 12.5k
I bring fun and colour to interiors, colour makes you happy. Instagram introduced me to a whole new audience. There are so many cool Irish people there, now it's easy to find them.
It's like networking at home: if someone puts something up, I can message them and they'll get back to me, then you meet up in real life after you've built up the relationship. It's a supportive community, everyone shares everyone else's stuff which is great.
Social media is about sharing projects, and finding ideas – nothing compares to looking at a real person in a real home. When I put things up on Instagram, I get a lot of questions about how I did it or picked the colour. Instagram and interiors is all about people's individual style, it's an open book.
Because I do this for a living, I'm not against ads or sponsored posts, it helps me to grow my business. I'm against promoting brands that I don't use or don't make sense, collaborations should benefit both parties. I don't chase them, they happen organically.
With social media, I'm not very strict on myself, if I'm not feeling it, I don't post. I think it blocks your creativity if you are trying to push something. I don't think I'd enjoy it if I had a schedule.
FAVE FOLLOWS: I love @studiodiy, she's doing her house at the moment, love her. Jay Blades is really cool @jay_n_co.
See more from Joanne: check out her full real home tour here
Joanne Mooney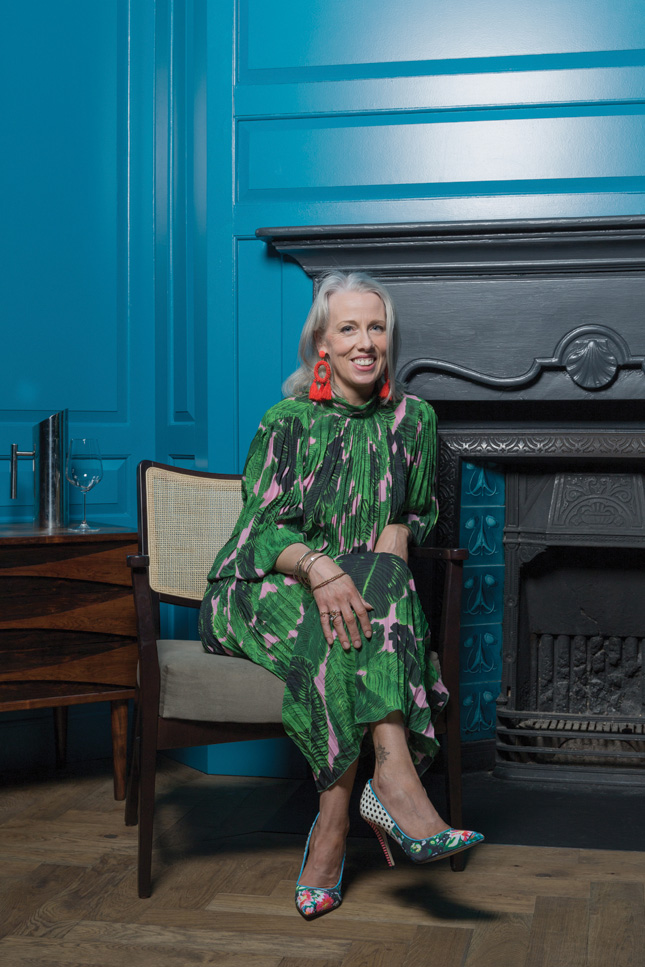 Instagram: @aproudhome
Followers: 24.9k
My feed is about creativity, colour and inspiring people to try it themselves. I was sharing upcycling projects on my work instagram feed and I noticed that the reach was really high – people wanted to see my house. I live in a regular house and people relate to that.
The interiors community on Instagram is still in its infancy. Everyone supports each other, I don't see any competition. We all have the same passion, we bounce ideas off each other. I love the social aspect of it. I meet Kat for coffee and we go to Darren's house and another girl is having a Come Dine With Me Dinner this weekend, and I haven't met her yet!
It wasn't my intention to be an influencer, I was just sharing ideas and things began popping up: Your Home magazine in the UK contacted me and I was on the cover, I won most inspiring Instagrammer, and one of my early posts was shared by House and Home. It snowballed from there.
I feel a lot of pressure when a brand contacts me, it's imposter syndrome. Even if I didn't have my Instagram, I'd still be in my house in my pyjamas sticking up wallpaper: now I'm just documenting it.
My feed is more curated now: I'm more experienced with photography and I edit a lot of my photos but my stories are authentic and I am going to keep it that way. I'm not going to be in a full face of make up with bleached teeth.
It's about inspiring people to be creative. It's about being authentic and being yourself.
FAVE FOLLOWS: @the_idle_hands - her house is gorgeous. I also love @vintagehillcork's page.
See more from Joanne: check out her insta-worthy interiors tips in her Room with a View
Barbara Taylor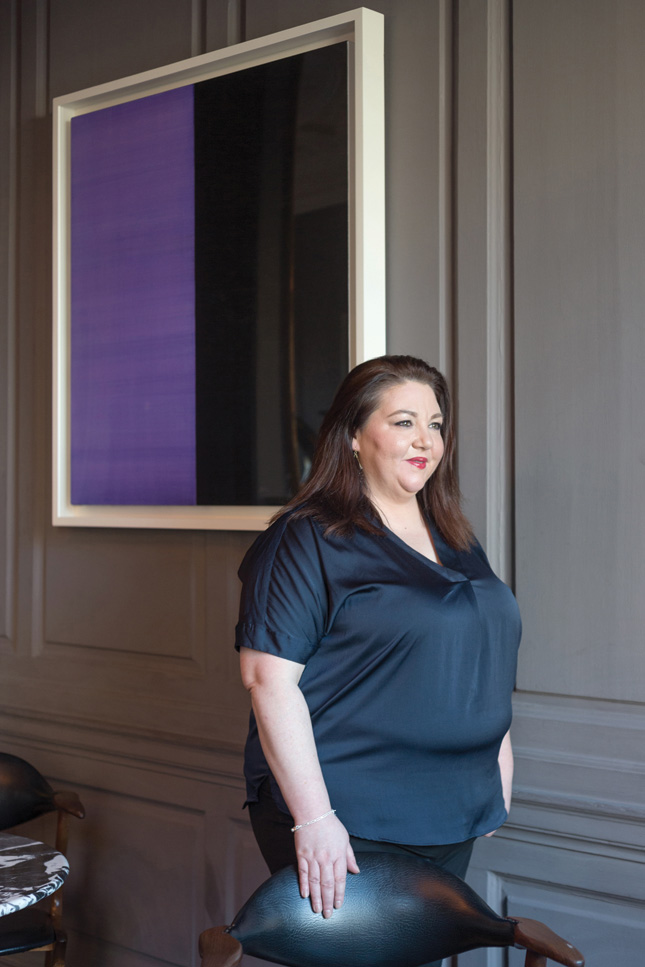 Instagam: @livingandbeauty
Followers: 5.9k
I began furnishing our rented home with vintage and secondhand pieces and my instagram started from there. I'm inspired by '70s boho chic – I love rattan, cane.
Interiors bloggers are a new trend on Instagram, I now notice beauty and fashion bloggers looking to the interiors side of things. People are spending more time in their home, investing more in it. Fashion chains and high street stores are realising the draw of homewares, like French Connection and H&M.
The Irish Instagram community is definitely growing. It started to congregate around the hashtag, #MyHouseAndHome, which gave people a platform to head towards. Micro trends evolve, whether it's scandi or eclectic or boho and people find the own tribe within that.
There are less sponsored posts and ads than in beauty or fashion, that's important, it isn't all about collaborations. People tend to champion smaller brands, and there is a great opportunity for craft businesses to have an outlet.
I use natural light as much as possible and I like a shot that's nicely balanced with texture. I like my feed to have a cohesive look. Without even realising it, tones appear in my feed as the seasons go on.
FAVE FOLLOWS: Kerry Lockwood (@kerrylockwood_ )I really like her feed. I also love @_lisa_dawson_ and @deecampling.
See more from Barbara: check out her full real home tour here
You might also like: Ones to watch - the Irish instagram accounts you need to be following in 2019