We spy with our little eye all the paint colour trends, combinations, textures and tones popping up on walls and more in 2020.
Pantone and Dulux both develop colours of the year annually, and as trend drivers, they're always talking points.
Tranquil Dawn, the latter's shade for 2020 and one of the big paint colour trends of the year, is a calming green hue that's designed to be antidote to our "increasingly disconnected" modern society.
The bods at Dulux say that Tranquil Dawn "embodies the nation's mood on the approach of a new decade."
Pantone's shade is Classic Blue but in the delay to announce it, it was hijacked by Creative duo Jack + Huei who, as a way of highlighting the plight of Australia's great Barrier Reef, suggested the off-white Pantone 115-1 U for Colour of the Year 2020, renaming it Bleached Coral.
That's just one part of the story informing the ways we'll decorate into next year. Fashion trends coming from the catwalks are making us move towards maximalism thanks to a newfound love of florals; Instagram has driven a trend for texture and while deep darks are on the wane, saturated shades are surging in their place.
Here's what our experts are highlighting as the 2020 paint colour trends to keep in mind if you're decorating this year.
6 paint colour trends to know for 2020
Galaxy Guardians
A zingy cobalt carpet, complementary couch and tonal painted wall treatment with the coolest planetary configuration we've seen (steady your hand) is contrasted with textiles in shades on the opposite side of the colour wheel.
Metallic elements add edge for a scheme that's full-on, but fully fabulous.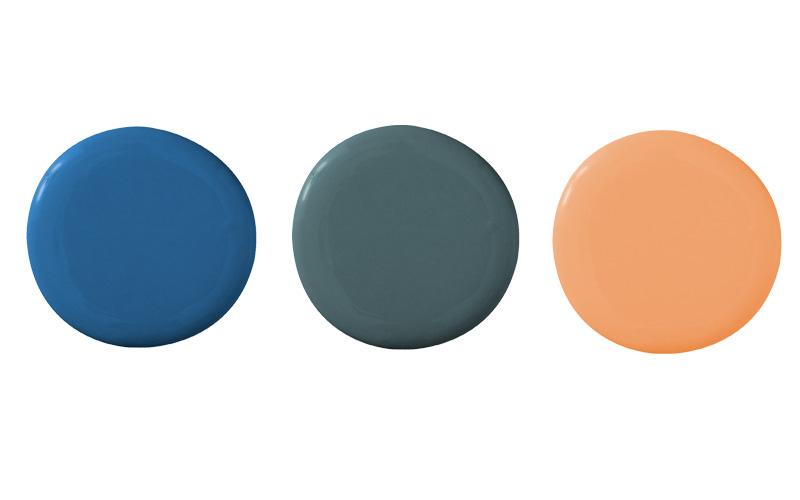 THREE TO TRY:
1 Night and Day vinyl matt, €29.95, for 2.5L, Dulux.ie
2 De Nimes modern emulsion, €89 for 2.5L, Farrow-ball.com
3 Benjamin Moore Peach Sorbet, €POA, MRCB.ie
The Current Contrast
Pink and green is an eternal House and Home favourite. But there's a new combo in town: grey-toned blue and raspberry red is the fresh duo we're lusting after.
Especially sharp when walls and woodwork are painted in tonal shades, the finish is considered and professional and the pinky pop takes us straight to Instagram.
Definitely one we're trying for a shake-up.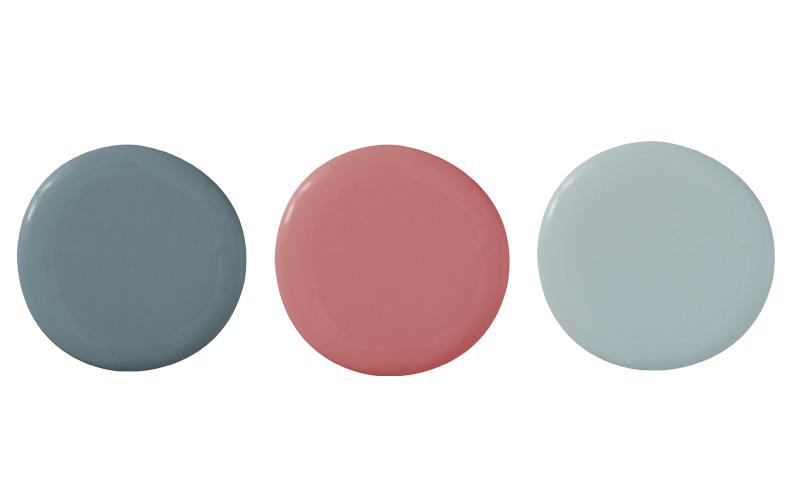 THREE TO TRY:
1 Pure Haze vinyl matt, €29.95 for 2.5L, Dulux.ie
2 Rhubarb pure flat emulsion, €58 for 2.5L, Paintandpaperlibrary.com
3 Clestial Blue intelligent eggshell, €77 for 2.5L, Littlegreene.ie
Jet Pastels
Millennial Pink has graduated to its sophomore year, and as things do, it's gotten a little sophisticated.
Shedding that bubblegum vibe, we find that we still love all things pastel, but we're admiring a more adult take on the paint colour trends now.
Enter black-shot pastels: lilacs, mustards, powder blue and sage shades with just a hint of a deeper tone blended in to tamp them down.
It's elegantly wasted colour - and far easier to live with. Whether on walls or used in soft furnishings, curtains or on a statement chair, this is one of 2020's easiest trends to try.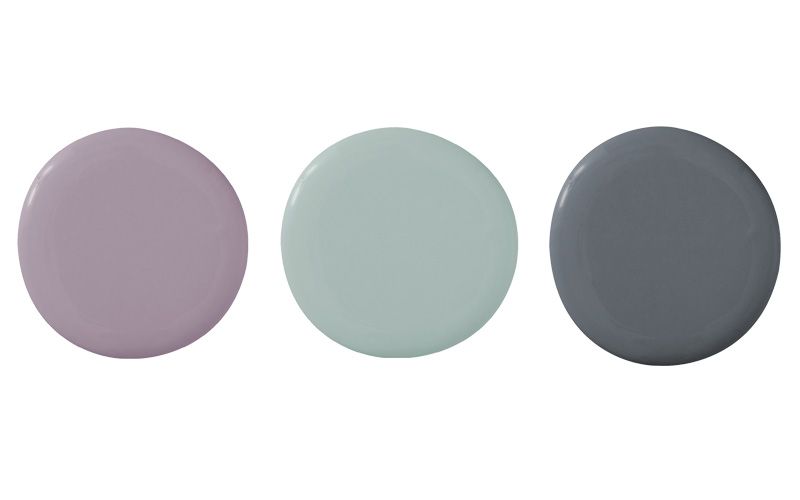 THREE TO TRY: (From L-R)
1 Iris Bloom interior matt, €49.50 for 3L, Colourtrend.ie
2 Marble Top durable matt, €31 for 2.5L, Crownpaints.ie
3 Threaded Needle enhanced matt, €57 for 2.5L, Curatorpaints.ie
Run the Jewels
Over jet-propelled walls? Us too. The drama is amazing but spaces painted entirely in dark colours, especially in our northern climate, can feel closed-in.
The antidote for a lover of darker tones is to use jet-shot jewellery-inspired shades instead. Taking its cue from last year's botanimania, think deep forest and racing greens, injections of luscious dark pink, teal and Prussian blues.
It's a busy, happy marriage of shades that can also really work with all your existing 'stuff'.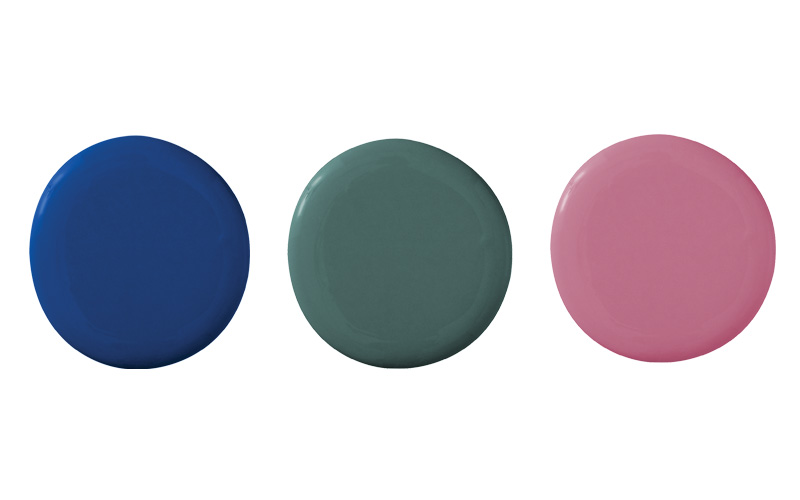 THREE TO TRY:
1 Showstopper enhanced matt, €57 for 2.5L, Curatorpaints.ie
2 Zoffany Teal acrylic eggshell, €POA, MRCB.ie
3 Rangwali estate emulsion, €89 for 2.5L, Farrow-ball.com
Get Unearthed
Ochre, terracotta and burnt umber are all on the way back. Last seen dominating décor in the 1980s, the way to make these shades work for a new decade is by adopting a Scandi sensibility.
Pair a warm ochre wall colour with clean lines in furniture, pale textiles, cool metallic accents and lots of bright textiles. And please – no rag-rolling.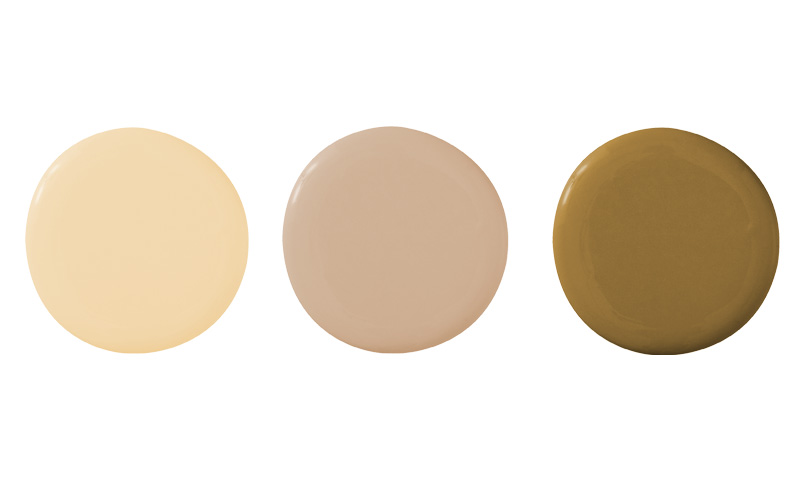 THREE TO TRY:
1 Smock flat matt, €32 for 2.5L, Crownpaints.ie
2 Liqueur mid sheen, €25.75 for 2.5L, Crownpaints.ie
3 Vogue Old Fashioned, €33.99 for 2.5L, Fleetwood.ie
Bloomin' All Over
Fashion is fuelling our love of fanciful florals around the home and Roche Bobois' collaborations with Maison Lacroix are a case in point.
As the catwalks fill with bloomin' marvellous clothes, it's natural that drips down into what we want to dress our homes with.
From Valentino to Gucci, Ganni and Rixo, flowers are in power and we can't get enough of them. Expect that trend to continue throughout the year.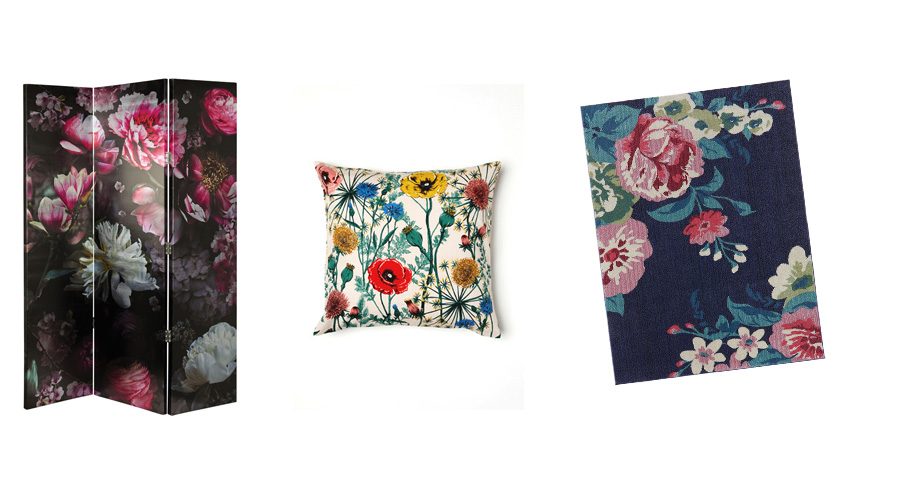 THREE TO TRY:
1 Arthouse Momoka Floral Screen, €130, Arthouse.com
2 Laurence Llewelyn-Bowen Emilia Floral Rug, from €49.99, Littlewoodsireland.ie
3 Patterned cushion cover, €9.99, Hm.com