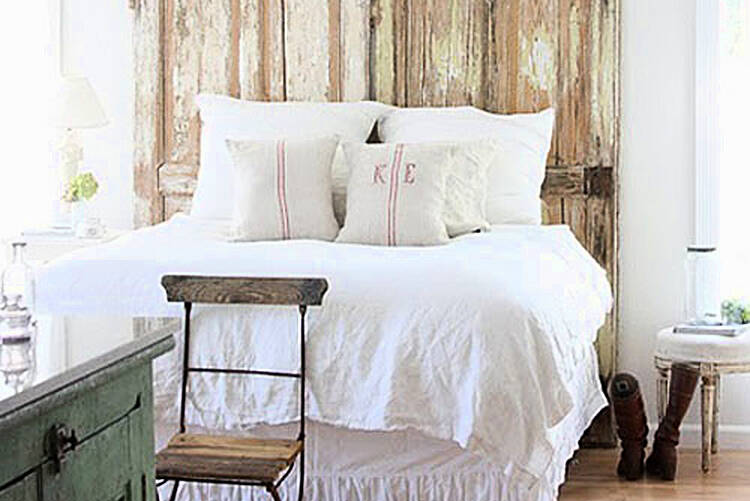 Repurposing old or discarded doors and shutters adds a quirky and unique touch to any room in the home. Today I thought I'd share a few cool headboard ideas using antique shutters and doors.
Maria from Dreamy Whites created this beautiful headboard using a pair of salvaged pine doors and fixing them to the wall. She decided to leave the rough, chippy patina to add some texture and warmth to a predominantly white bedroom.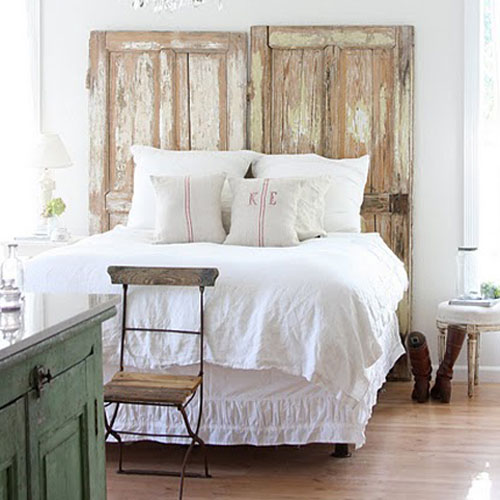 image source www.dreamywhitesblog.com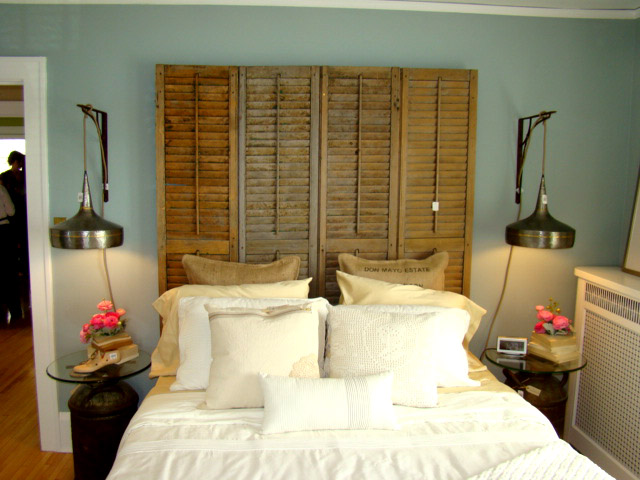 image via www.itsybitsandpieces.blogspot.com
These antique shutters add lots of warmth and and texture to this bedroom. The industrial style pendant lamps either side are a lovely contrast against the rustic timber.
image via www.pinterest.com
An otherwise plainly decorated room is given instant character with this pair of antique doors.
If you don't want your headboard to be too high, you could turn it on its side like this one.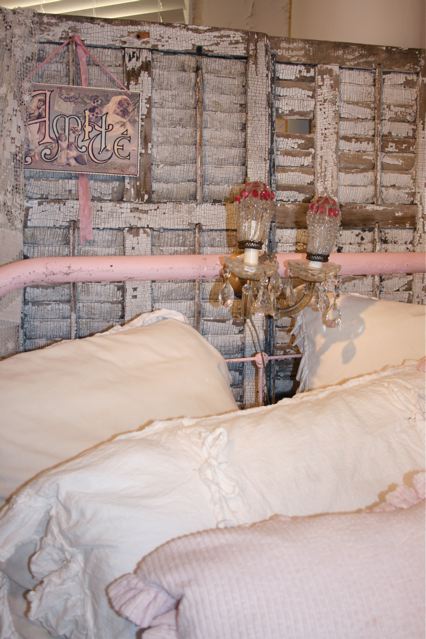 image via www.fabulousfifitypepad.com
Such a fabulous mix of textures in this shabby chic bedroom. soft frilly linens against crumbly antique shutters and a crystal sconce for a touch of elegance.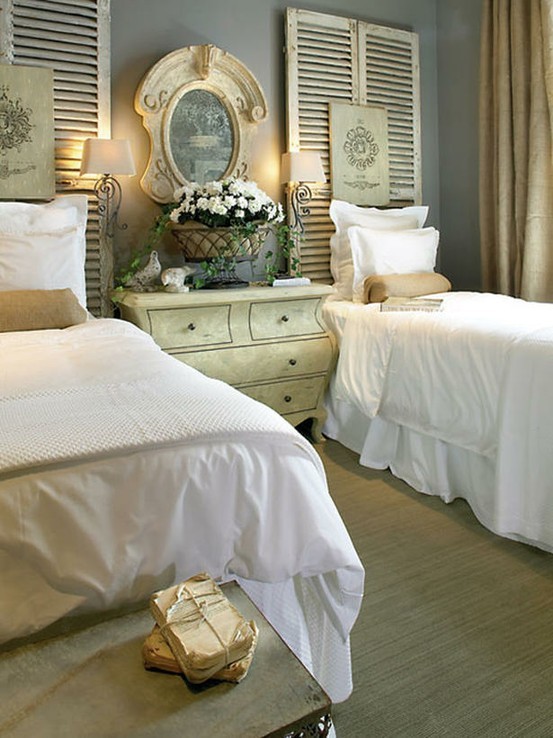 image via www.pinterest.com
These antique shutters are a fab contrast against the formal crisp white linen on the beds.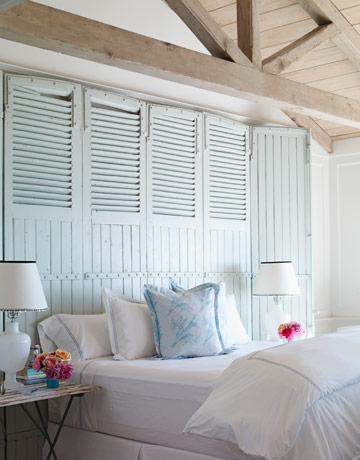 image via www.myvintagehousesussex.blogspot.com
These misty blue painted shutters add depth to this coastal inspired bedroom.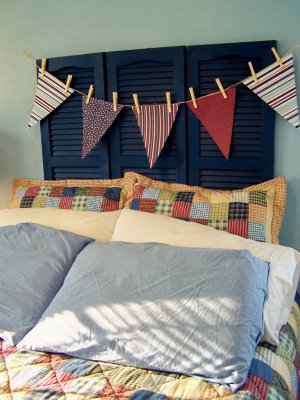 image via www.asoftplace.net
Colourful bunting adds a touch of fun to these navy painted shutters.
A more contemporary look has been created here by painting these antique doors a solid charcoal grey and adding some black and white framed prints.
If ya fancy giving this a go, check out page 78 of our March/April issue for tips and advice :)
Do you like this trend? We would love to hear what you think.
Share This Article