While it may not be the summer-y vision you had in mind, it seems indigo is going to be huge this year. Especially if Salon Del Mobile, one of the biggest home expos in the world, is anything to go by.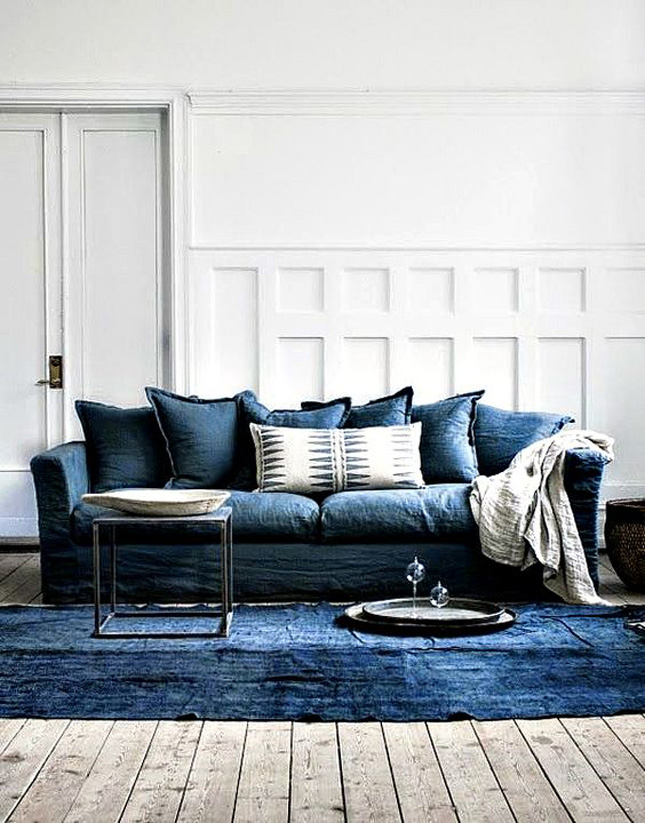 Anything from simple home furnishings such as cushions or throws, to larger design items, such as a couch or ottoman; this dark, romantic colour will be creeping into homes everywhere.
Don't be afraid to go dark, either. This indigo and gold wall paper from Dust.ie is super stylish and is sure to create a luxe vibe in any room, and it's easily matched with other homewares in the deep blue hue.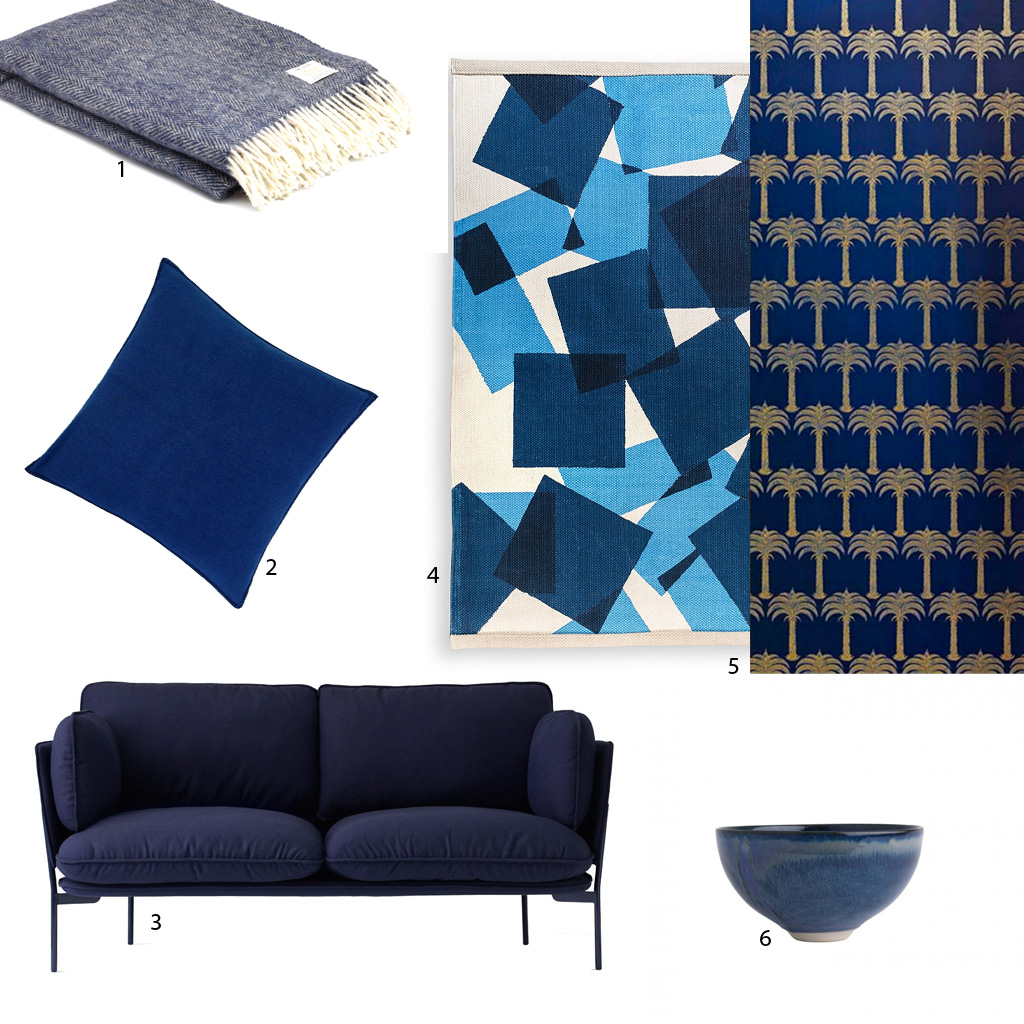 1. Irish wool blanket, €65, Industry&Co
2. Soft fleece cushion, €59, Amara.com
3. Two-seater sofa, €3'270, Houseology.com
4. Kaeko Dhurrie rug, €39, Oliver Bonas
5. Barnbe Gates wallpaper, €110, Dust.ie
6. Louise Mulchay large bowl, €75, Kilkenny Design