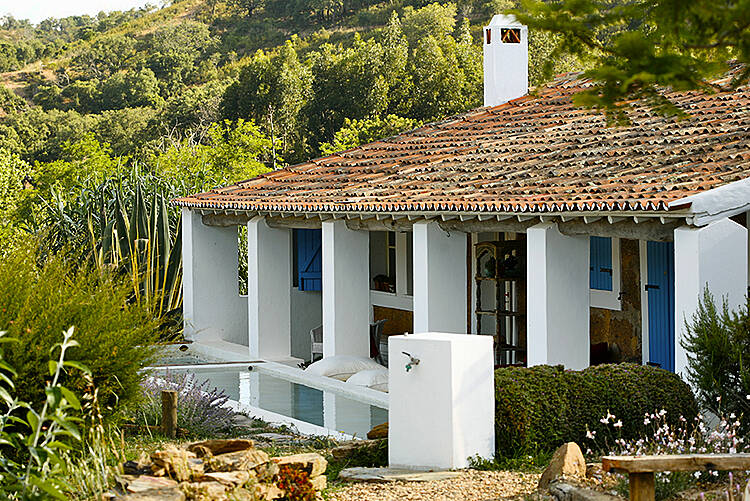 This Portuguese hideaway is more guesthouse than hotel, with a relaxed vibe that is reflected in its eclectic and stylish interiors
Words: Ruth Bell
Herdade da Matinha is located in the heart of the Vincentine Coast Natural Park, just 15km from the white-sand beaches of one of Europe's most beautiful coastlines. Small wonder, then, that the hotel is immersed in its natural landscape, with a relaxed energy that reflects its perfect setting. Painter Alfredo Moreira da Silva came here 25 years ago with his family, and the feeling of this being a home away from home endures. Guests at Herdade da Matinha willingly surrender to a slower pace of life.
A series of buildings offers a variety of accommodation and each is decorated to reflect their individual characteristics. These range from the down-to-earth feel of the Owner's House to the hidden-away luxury of the Rose Club.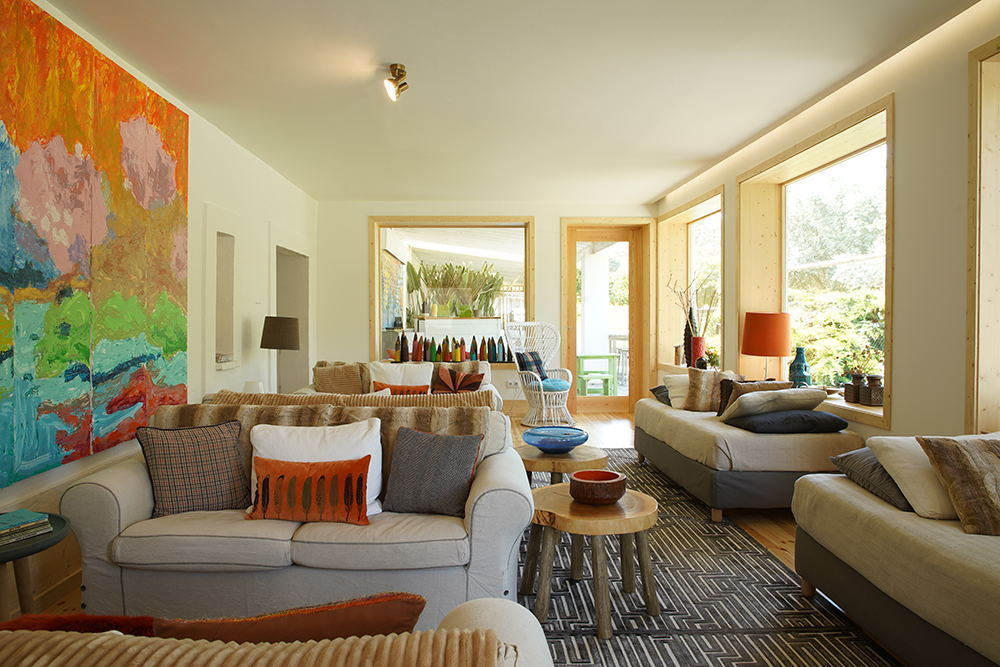 The Owner's House (above) is the main building of the hotel and has an emphasis on comfort. Sofas piled high with cushions invite guests to curl up with a book, under windows through which natural light streams. The décor is muted, allowing Alfredo's paintings to take centre stage, along with the stunning views of the natural landscape.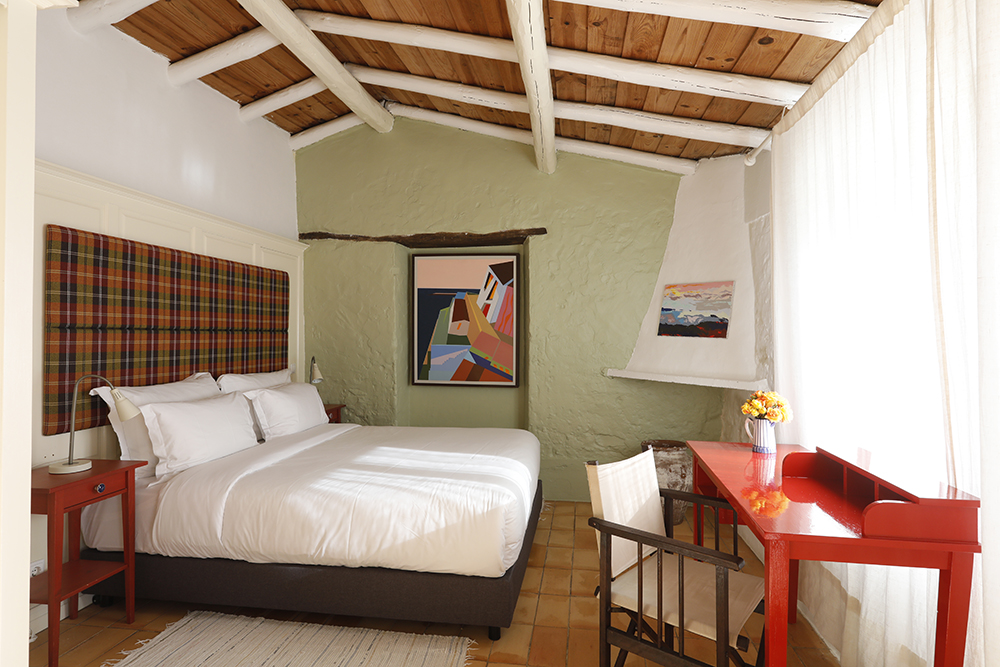 A traditional white cottage with blue shutters, blue sliding barn-like doors and red tiles, the Old House (above and below) features rooms that are simple and cosy. The interiors are light-filled and feature many homely touches, while the bedrooms have direct access to a small patio leading directly to the garden.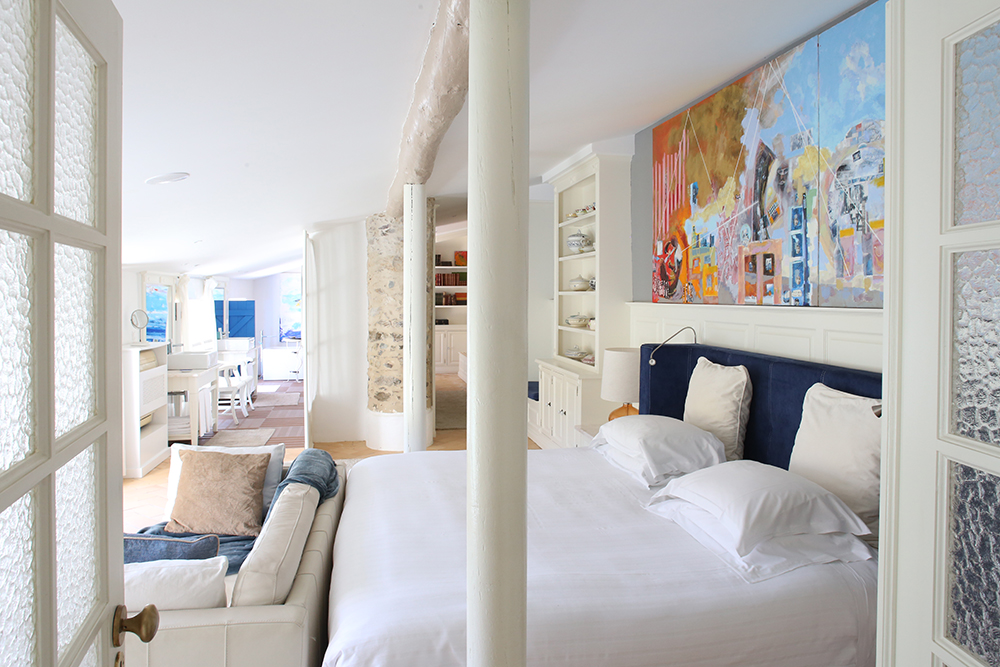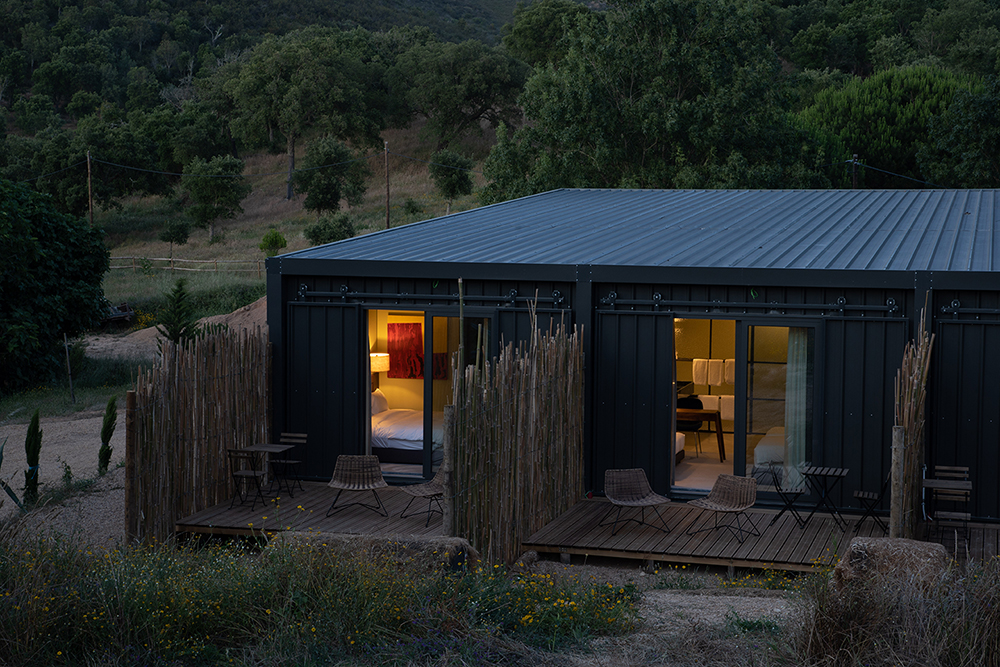 Designed for families and groups of friends, the Family Farmhouse (above and below) has 16 interconnected spacious rooms, plus shared lobby and sitting areas. It combines a rustic feel with pops of colour, plus practical touches that make it comfortable for families.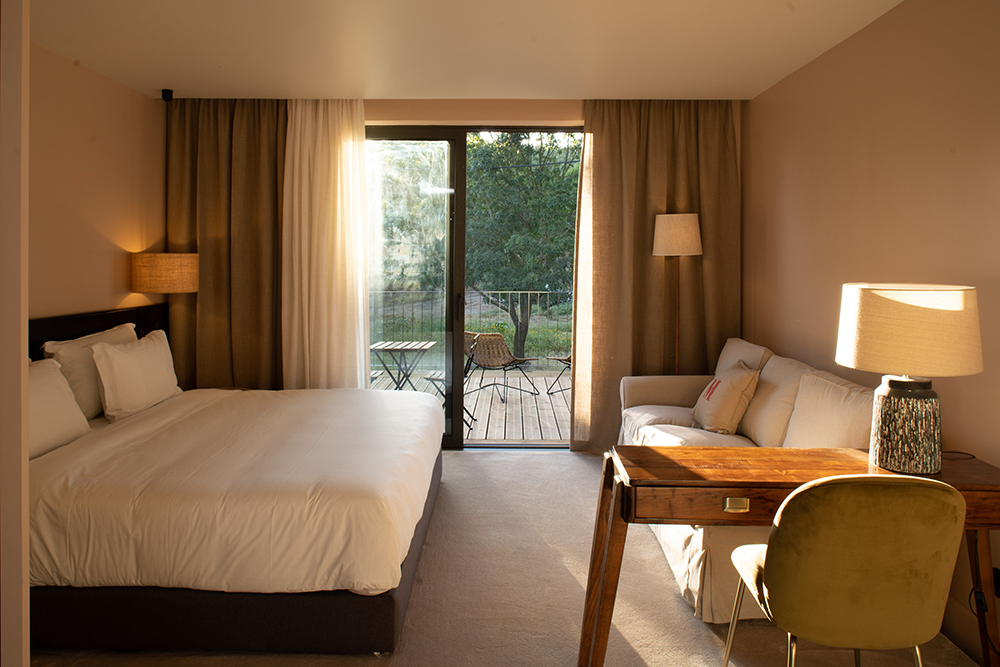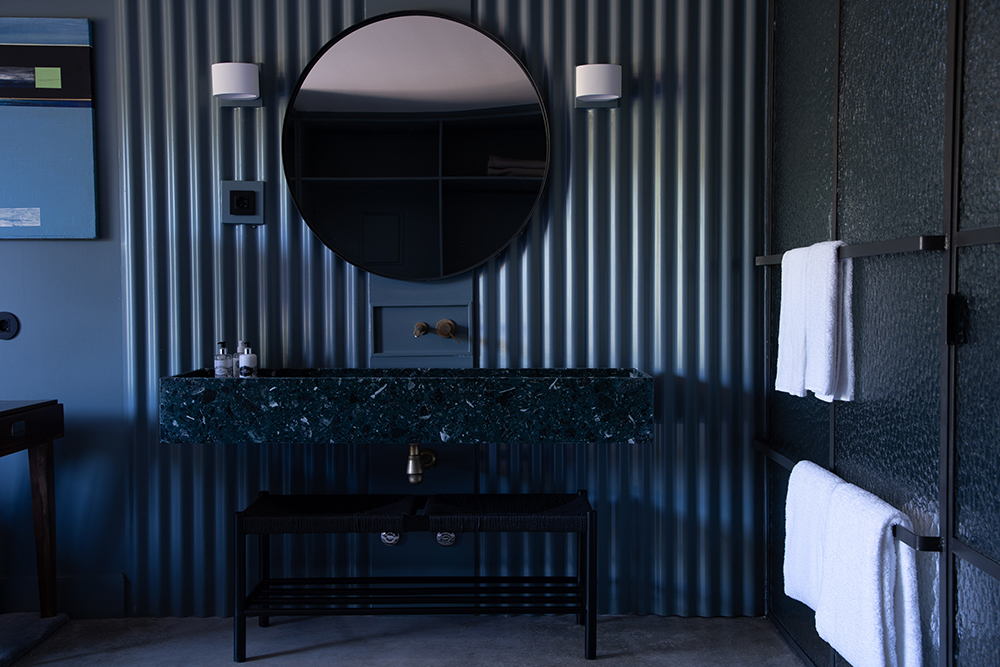 Staying at the Rose Club (above and below) is a luxurious experience, and its interiors reflect this. The bedrooms and bathrooms feature moody hues, and sumptuous fixtures and fittings that chime with the exclusivity of the Rose Club, which is an adults-only space. Guests also have access to a private swimming pool.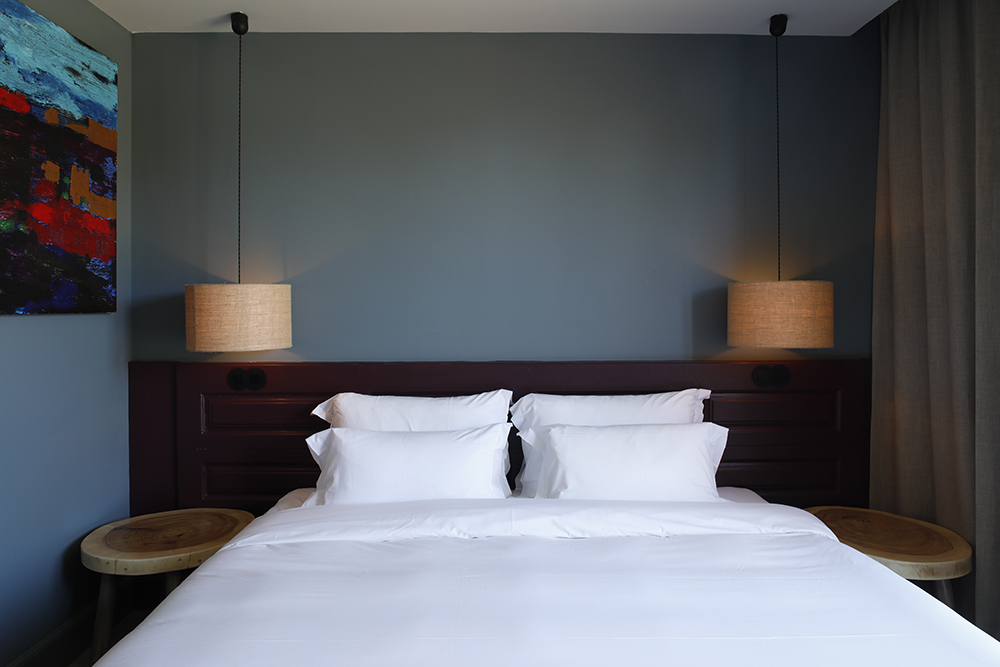 To find out more about Herdade da Matinha take a tour of the website.
If this has given you a taste for travel, enjoy a virtual trip to another Inspiring Space, landmark Marrakech hotel El Fenn.
Share This Article