It's the little details that can define a culture and in the case of the Irish, it's our fondness for walls and radiators, according to Julie Choi. Hailing from Seoul, South Korea, she bought her period Belfast home two years ago with her husband, Adam.
"Everyone lives in modern, open-plan apartments and houses in Korea, unlike here where the living room, dining room and kitchen can all be separate. We use underfloor heating (it's called 'Ondol') rather than radiators so that was one of the things that annoyed me when I first came here: there is always a radiator where I want to put my furniture." We feel you, Julie.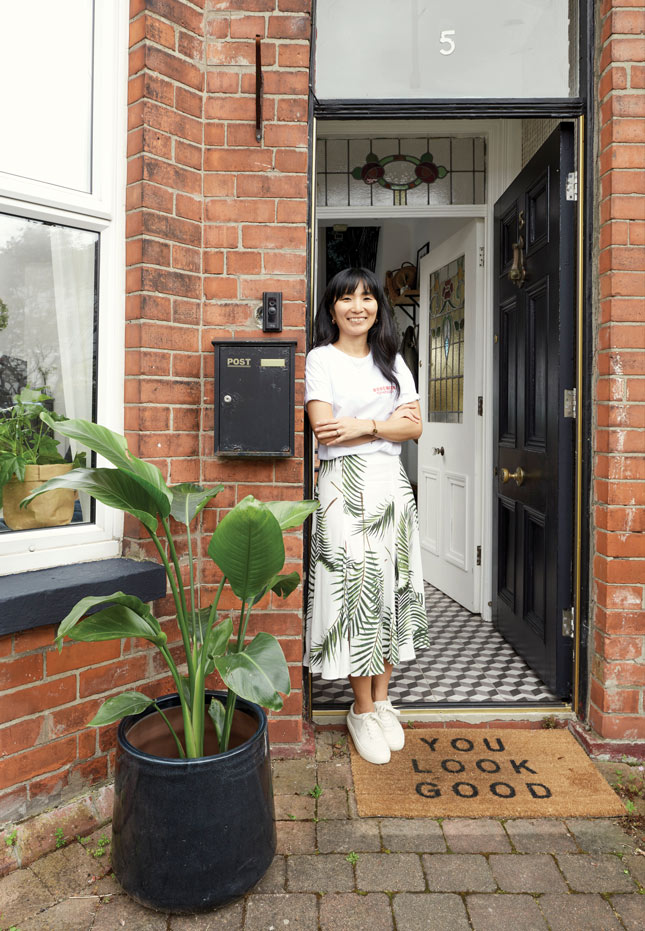 High ceilings were one of the many details that drew Julie to the 101-year old Belfast home which, along with large bay windows, allowed for moody tones to be sprinkled throughout, balanced with natural textures and an abundance of greenery. "I love modern industrial and a vintage, earthy aesthetic," she says. "I used to have a basket and frame obsession and then it was plants. These days, I love to buy vases and candle holders."
Julie traws her local charity shops, collecting bric-a-brac, while TK Maxx and H&M (Hm.com) are on her high-street hit list. Eclectic, unique artworks hang on almost every wall of her home. "I love collecting art on our travels. The print of the Egon Schiele drawing I got on a street in Paris and the crying boy on the shelf in the living room is from the Belfast Flea Market. The Vogue and David Bowie prints are from King & McGaw (Kingandmcgaw.com), and there are some festival posters and a set list from a live gig."
The couch in the living room was a particularly serendipitous find. "We fell in love with a blue velvet sofa we found in Debenhams, but it was a little bit pricey. We looked in other shops and realised it was the best, but it was gone. My husband and his mum, Anne and I checked online every day and went to millions of furniture shops and finally found one in Debenhams' winter sale!"
Her favourite room, the kitchen, features her most-loved elements. "Two of my dreams came true there: the concrete floor and the real brick wall." The customised sign came from a local store. "My husband Adam came up with the idea: he thought 'Letsby Avenue' sounded cool, so he made a sign on brick wallpaper for our previous home."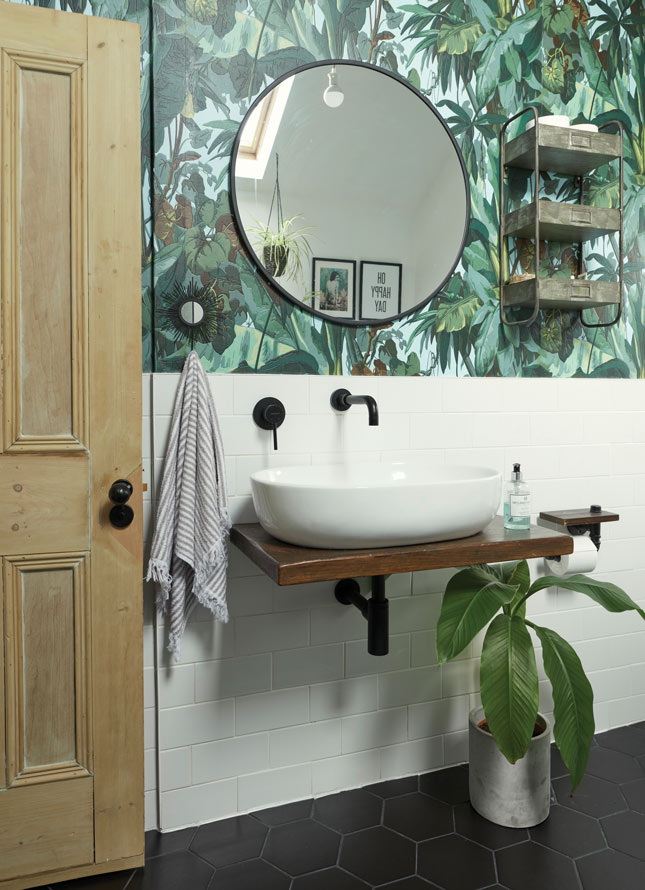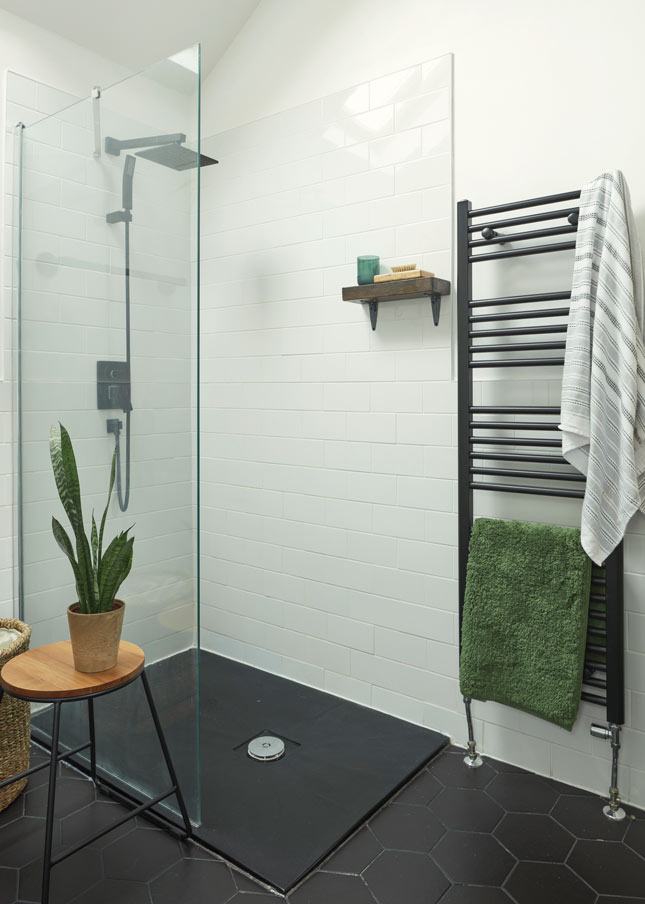 Julie's no slouch in the DIY department either, upcycling several pieces including the tables nestled under the window in the living room, made by cutting up a tree trunk and adding legs from Ikea. The Champagne glass holder in the kitchen was made using a plank and rusty nails the couple found in the roof space when they moved in.
With the hall newly painted, Julie has set her sights on that dreaded space: the junk room. Follow her adventures on @letsby.avenue.
DON'T MISS THE DETAILS
In the kitchen, Julie's beloved brick walls open shelving and her Letsby Avenue sign (geddit?). The upstairs landing features pictures from the couple's wedding and an heirloom. "The sewing machine is from Adam's granny. He took it to remember her after she passed away," Julie reveals. Julie stands outside her Victorian home, offering a glimpse inside. In the living area, a vintage side table displays her decorating aesthetic perfectly.
PHOTOGRAPHY: Philip Lauterbach
STYLING: Lesiele Juliet
See more from Julie's gorgeous home in the gallery below!