Louise Foyle transformed a dark and dated cottage into a light and cosy seaside cottage in Dunmore East, Co Waterford
Words Penny Crawford Collins | Photos Philip Lauterbach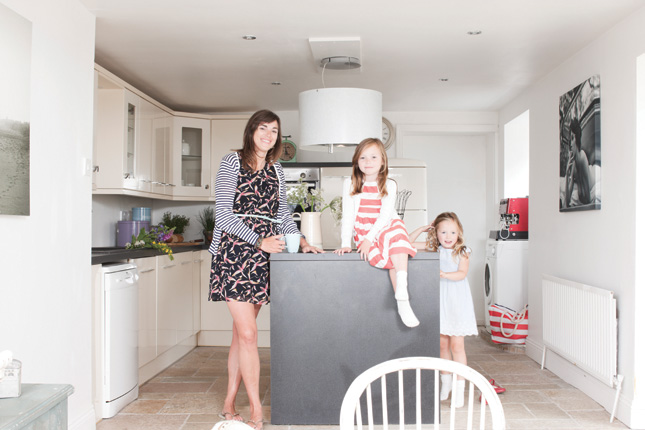 Having been bought up in the picture-postcard village of Dunmore East, Louise had many happy childhood memories of the village. "My family owns The Strand Inn in the village which is in a stunning location right next to the beach, I had such a happy childhood here, there is something really magical about this place, when it came to finding a home my heart was set on owning a place in the village."
So when the opportunity came up to purchase a small cottage in the village Louise couldn't resist. Just a short stroll from the seafront and right next to the family hotel, it was a chance not to miss. The cottage, though very dark and dated, had lovely views over the pretty little cove and Louise could see the potential it had to be transformed into a charming home, while still maintaining its character.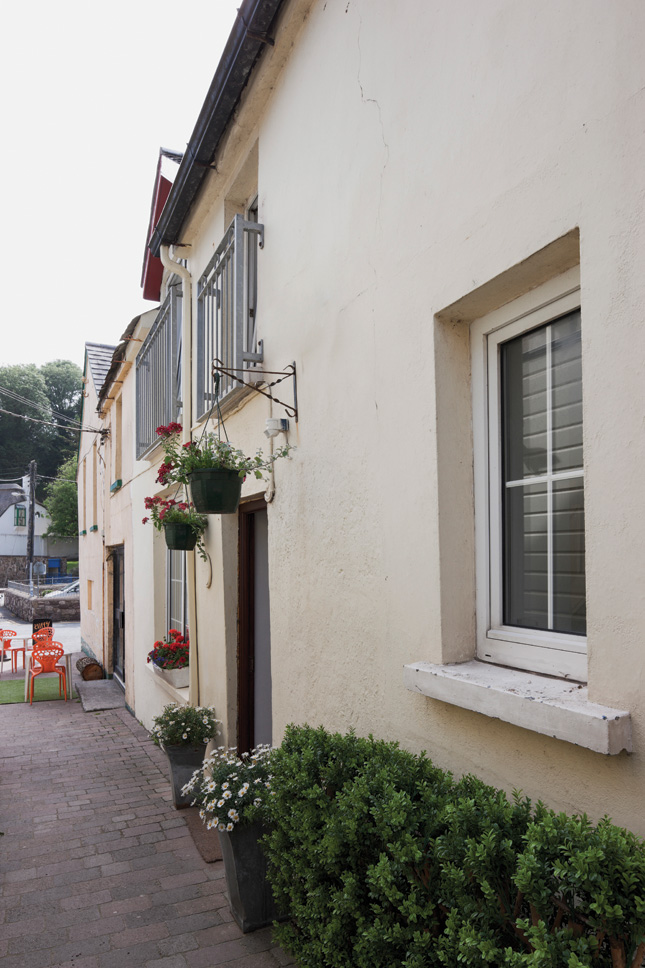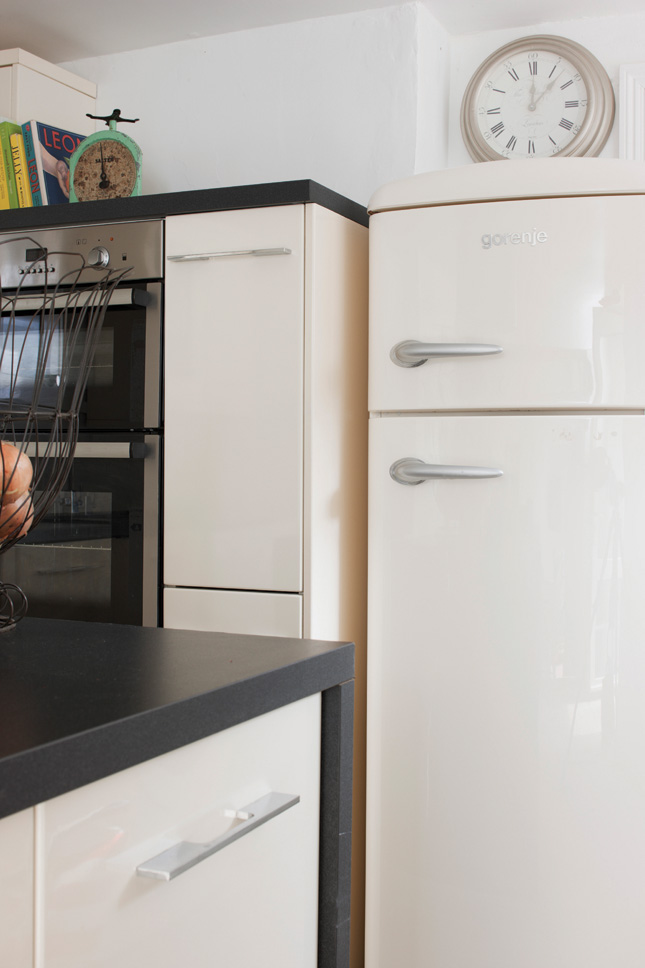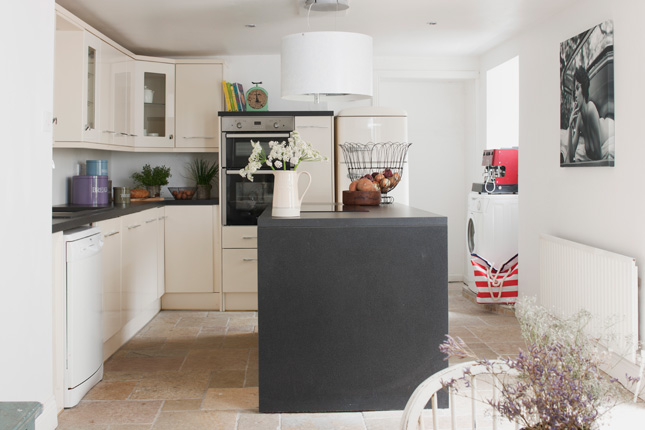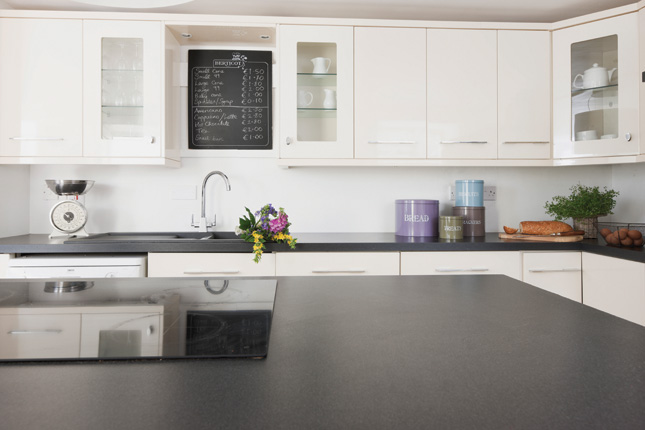 However the property was in poor condition, nothing had been touched for years and it needed to be totally gutted, rewired and re-plumbed. On the ground floor there were a series of four pokey little rooms which made the cottage feel very small and dark, so Louise decided to completely open up this area and had new stone and wooden flooring fitted as well as a light contemporary style kitchen. "This worked really well as it really lightened up the whole place and the open plan layout makes it feel really spacious. By fitting a modern style kitchen with plenty of storage the whole space is functional and extremely practical."
Intent on not destroying all the charm and character of the original cottage Louise decided to keep the old staircase which she painted white. The fireplace was opened up to reveal a pretty simple stone fire surround. "I am so pleased I did this, keeping the old staircase and fireplace really adds charm and character, when the fire is lit it makes the whole place really cosy, snug and warm."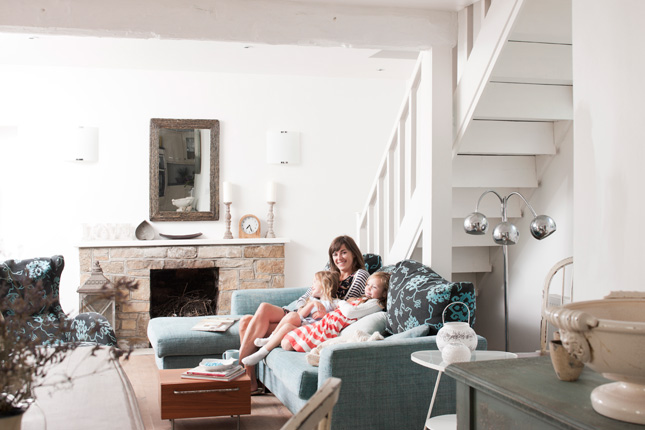 Upstairs Louise decided to stick to the original layout, but the whole area needed to be redecorated and the bathroom really needed modernising. "When it came to the decor I decided to stick to an all white palette to keep it fresh and bright and had roof lights fitted to bring in extra light." The bathroom was updated and to keep the compact space clean and airy, simple white tiles, white sanitary ware and a large mirror were fitted.
The whole project took eight weeks to complete, "I was really lucky as my brother Cliffy had just completed a renovation project. He gave me a huge amount of help and advice, he recommended the best and most reliable tradesmen and when it came to quality and value for money he knew where to source the best materials and products. He managed to source the ex-display kitchen which was a fantastic bargain and was the exact style and colour I wanted."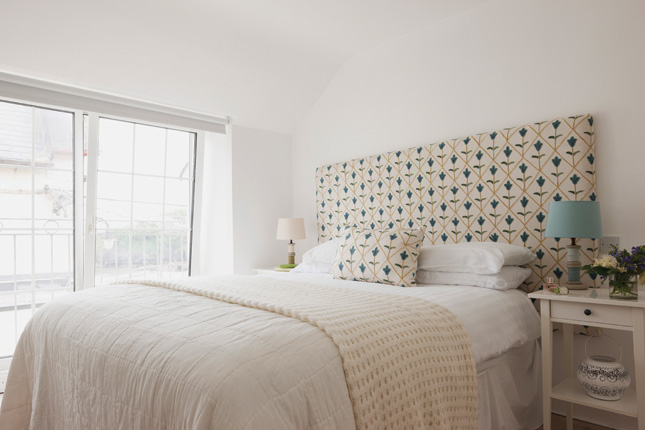 Louise has certainly managed to bring this quaint little cottage up to date and its location next to the family hotel in what is becoming an increasingly popular holiday destination means that she is also considering offering it to rent if extra space is needed at the hotel during the busy periods. "I am slightly loathed to give it up but I am lucky to have my family close by so if needs be I can stay with them. It really is the ideal location for a family, a stone's throw from the beach with the hotel next door and all the conveniences that the picturesque village has to offer."
This real home originally featured in our January/February 2014 issue.