'Reduce, re-use and recycle' have become by-words for a sustainable lifestyle but how do you match this ethos with a stylish interior? Home blogger and sustainability expert Rebecca Lawson shows us around her modern rustic North London home and has a few tips
Photographs: Jemma Watts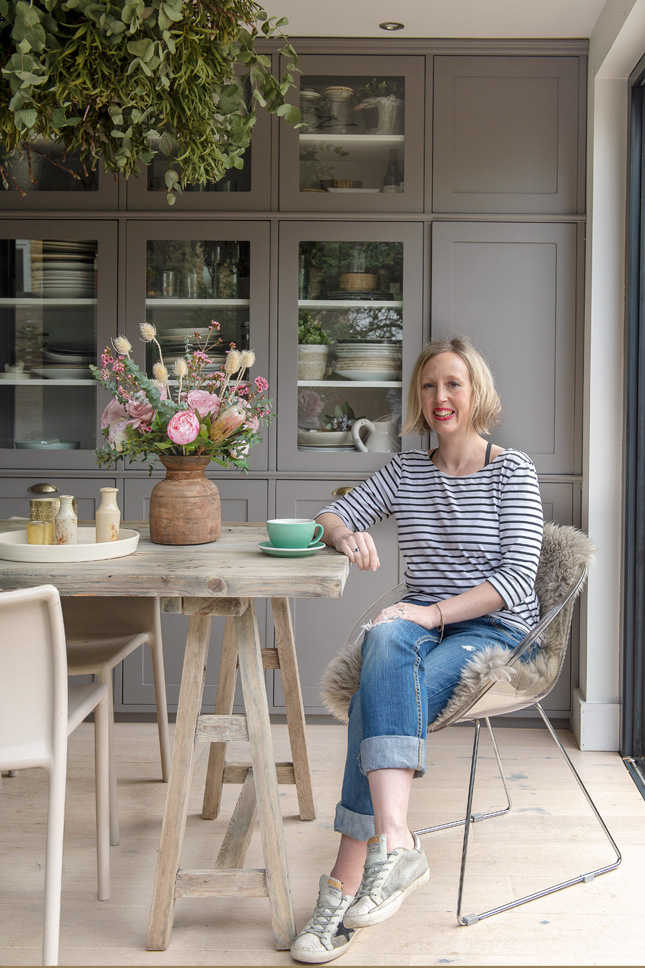 "It was the classic story of needing to move out for more space and to have a family," says Rebecca Lawson of her decision to move to the leafy suburb of Winchmore Hill in North London for more space for family life. "I was heavily pregnant with my first son and we were living in a one-bedroom flat when we first viewed the house, and I think we just knew. In fact, it was the only house we viewed. I decided on the spot that it was perfect."
With four decent-sized bedrooms, a loft conversion already in place and lots of room to improve downstairs, Rebecca and husband Gareth, a finance lawyer, moved straight in and lived in the house for two years before doing any major renovations.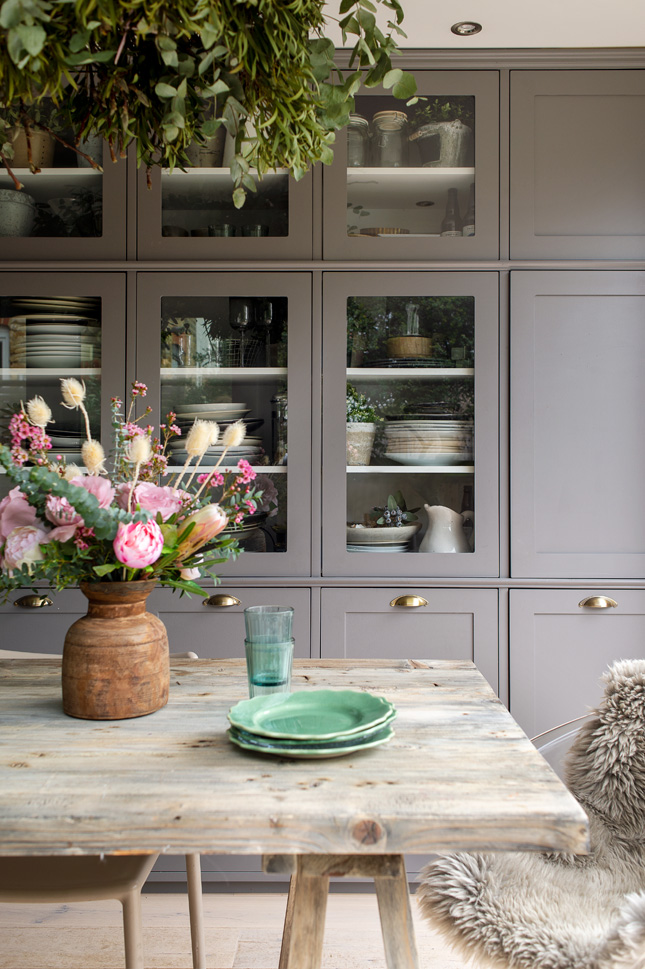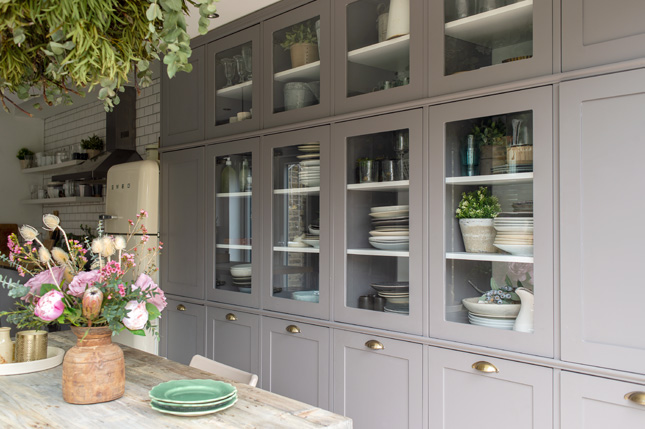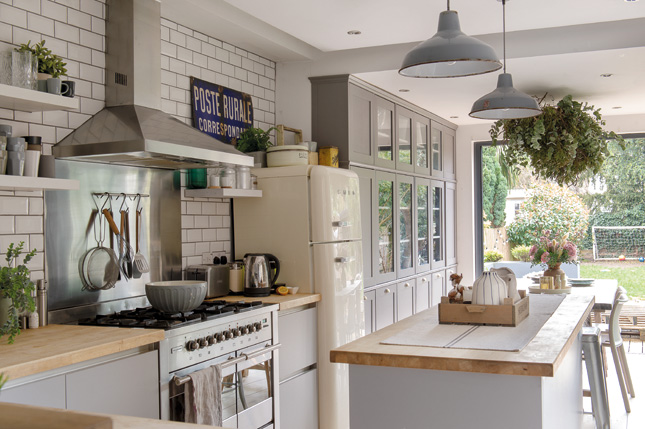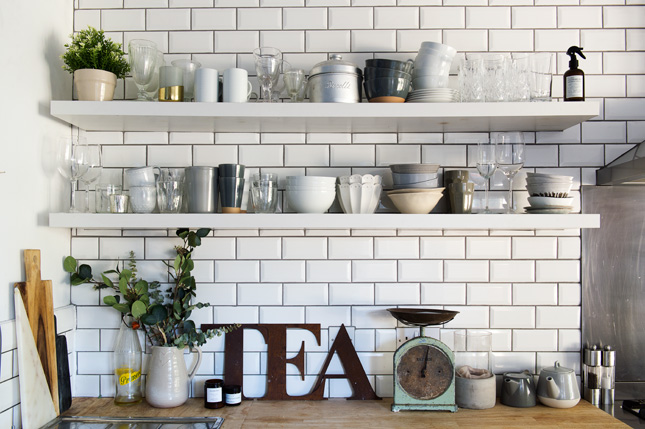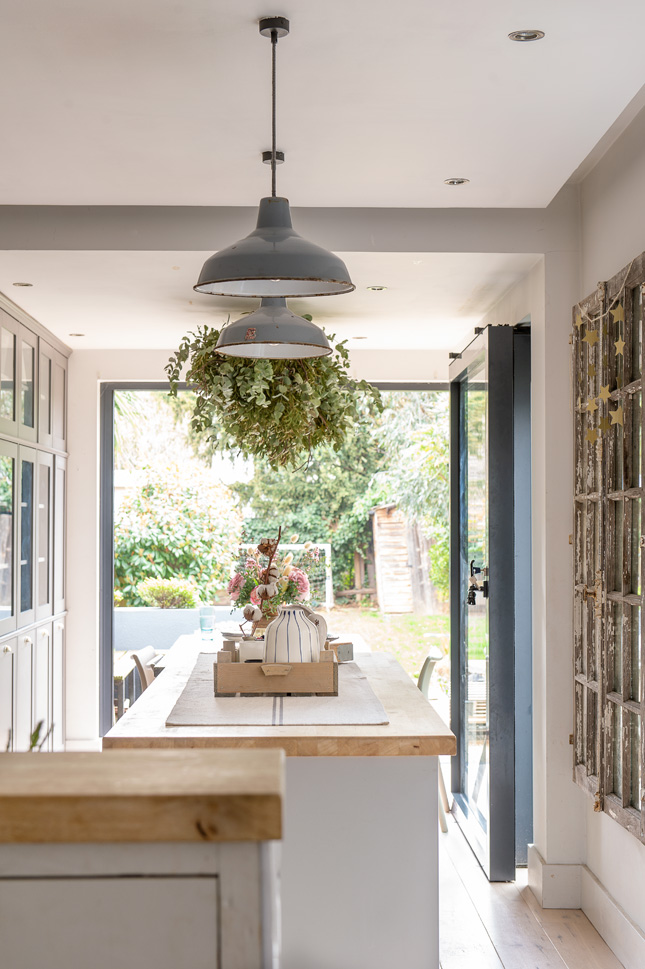 "The kitchen was the first to go," says Rebecca. "It was a 1980s-style conservatory that just needed to be demolished. It was the first – and biggest – job we did, and it was a huge relief!"
In its place is a spacious open-plan kitchen-diner, with a sleek kitchen and a dining area, in which currently hangs a foliage installation ­– a collaboration with a local florist shop for Rebecca's Instagram (@malmo_and_moss). At one end is a sofa where her three kids, Niall (8), Jonah (6), and Jenson (3), can kick off their shoes at the end of the day. At the other is a spacious table for family meals and homework.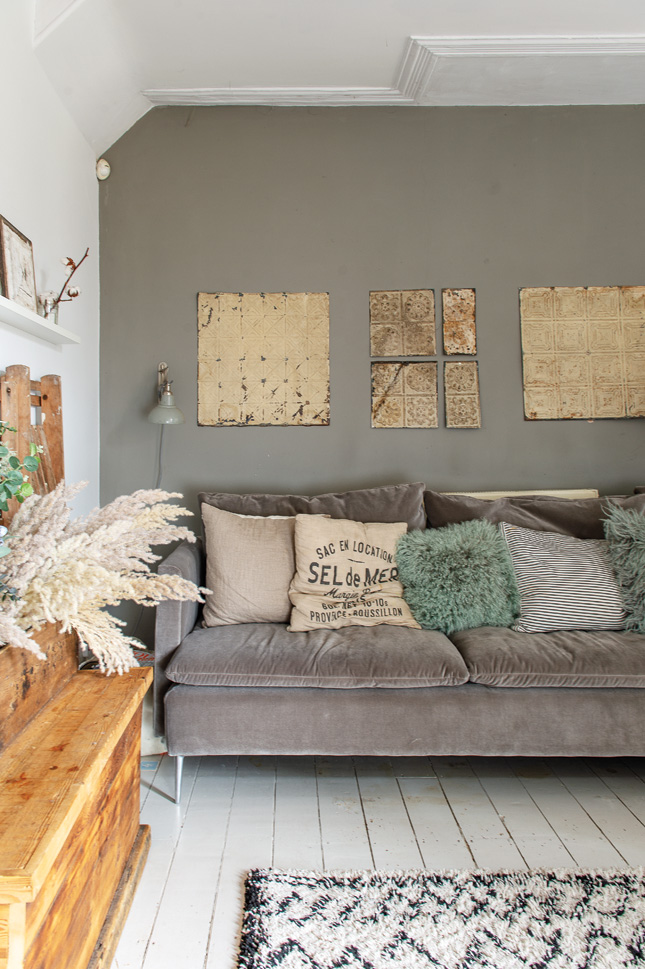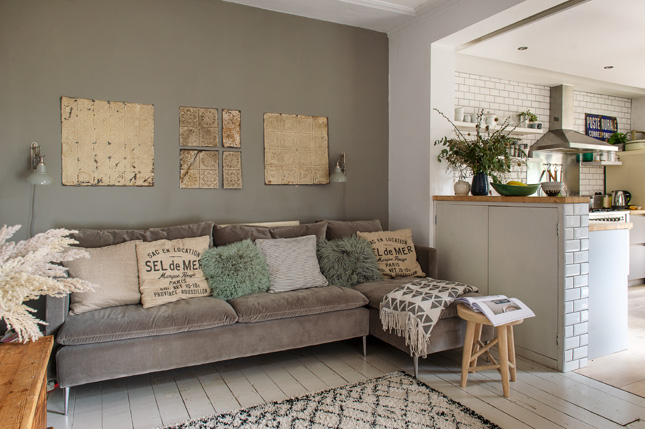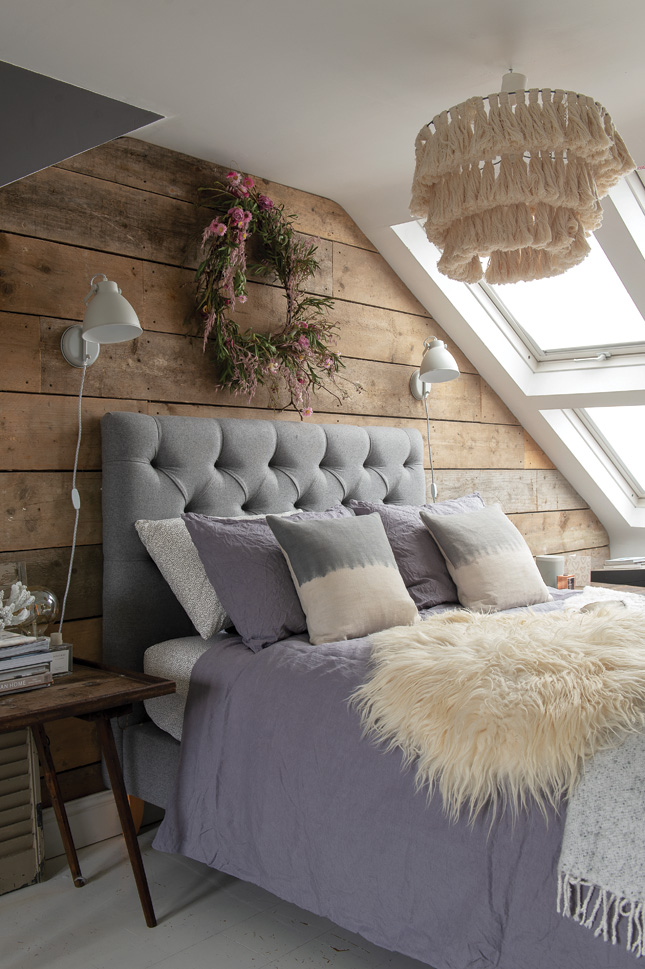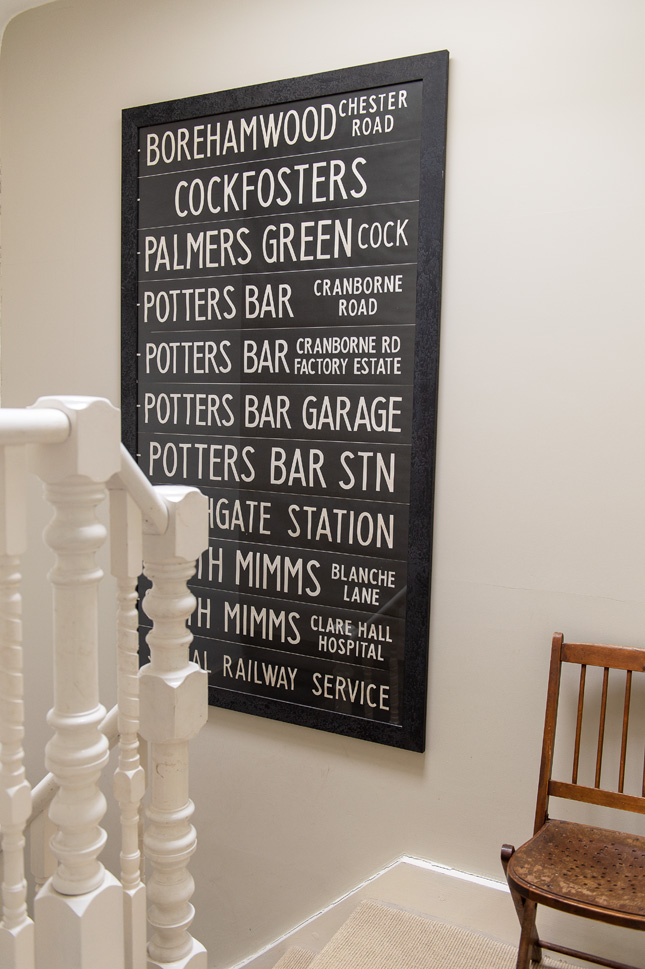 The design hallmark here is the Scandinavian design principle of mixing white, light and natural wood, with lots of personal and eco touches. "I've always been drawn to this look," explains Rebecca, who also works as a Senior Sustainability Advisor and runs a twice-yearly interiors market with a strong eco leaning called The Occasional Home Store.
"I've become more confident with my choices over the past couple of years, and since I've been blogging (Malmoandmoss.com) and clicking in with the online interiors community, I've become bolder too. In the sitting room, we went from white painted floorboards to soft carpet and from white walls to dark Farrow & Ball Railings. It's so much cosier now."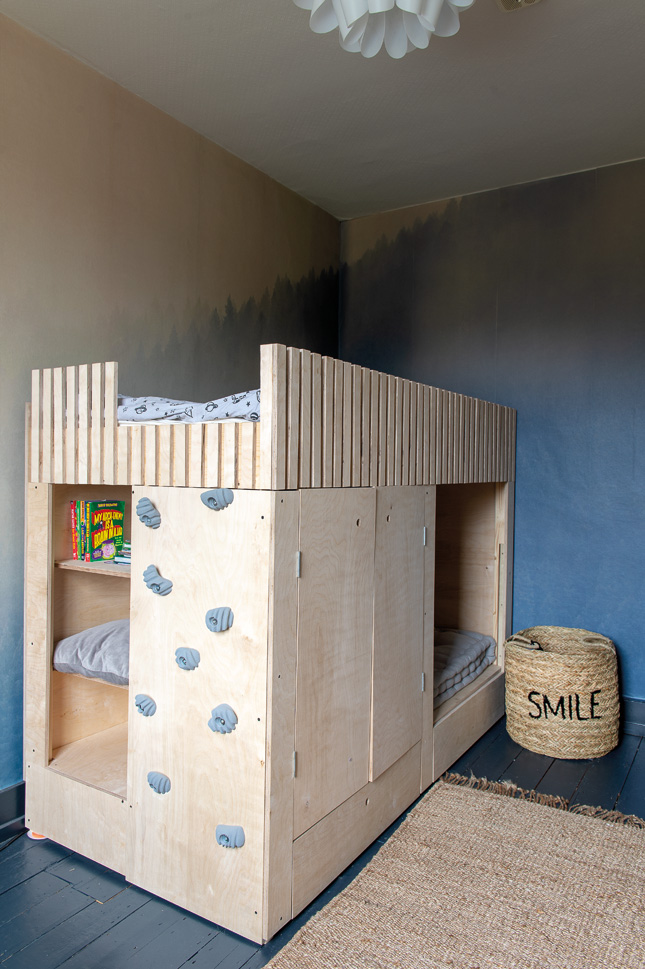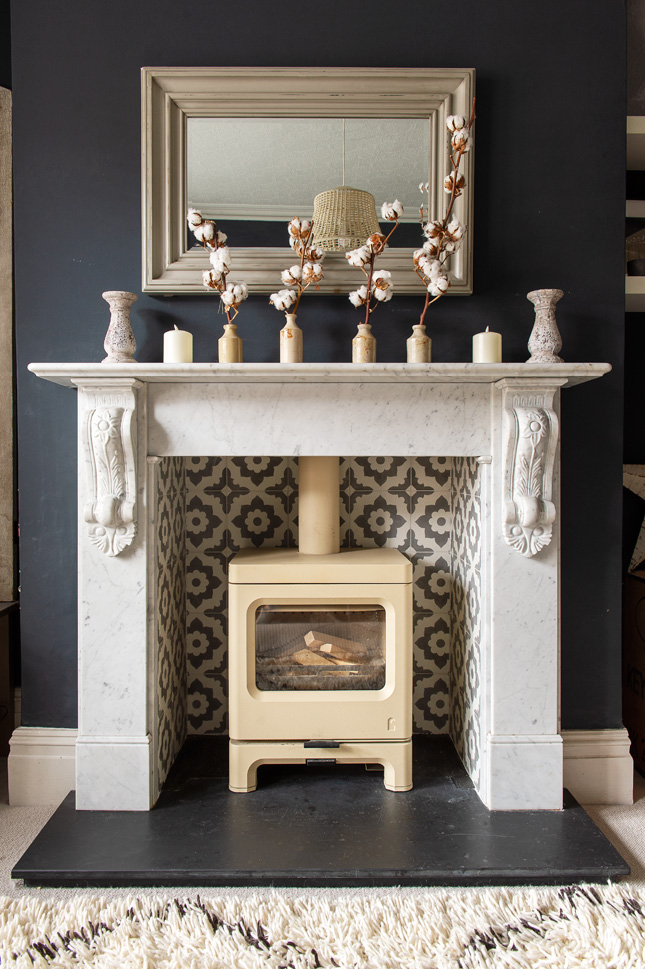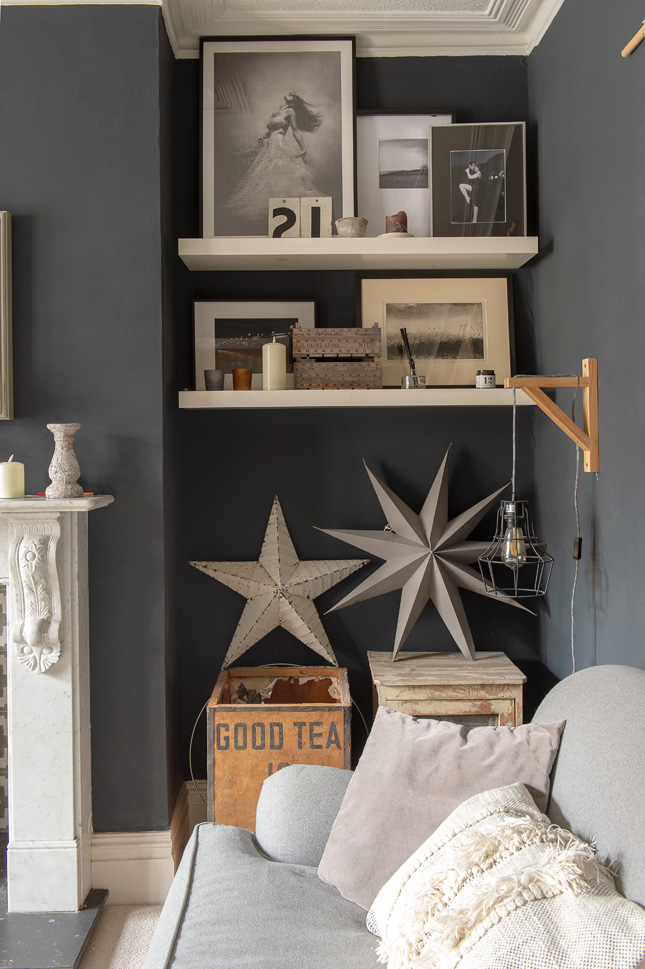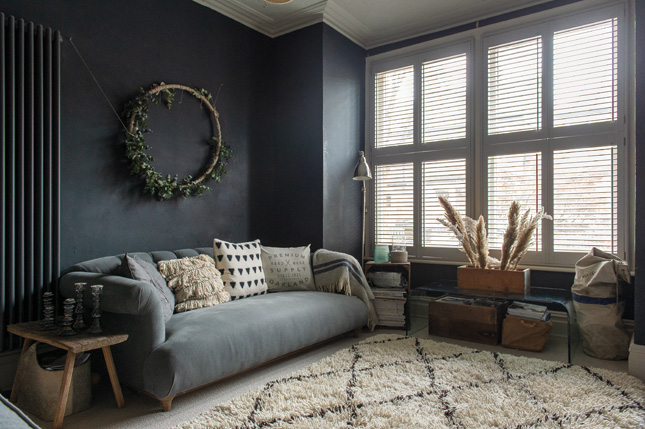 Husband Gareth is hands on at home too. "He's done quite a bit of work on the house himself," explains Rebecca. "Including building the walk-in closet, a cupboard in the kitchen and the scaffolding-board bed in the kids' room."
Rebecca's favourite room is the family bathroom, which was made bigger by stealing some space from their front bedroom. "The roll top bath was a £25 eBay bargain. I then got the builder to weld us some taps from copper piping. It was all so easy to create and on a tiny budget too. Now it's my most popular room on Instagram!"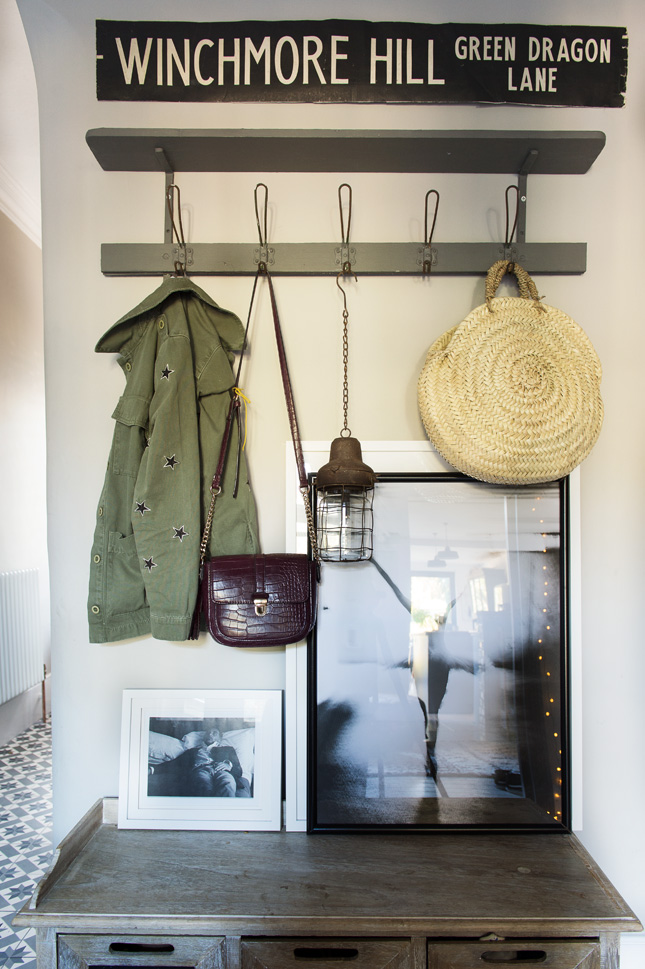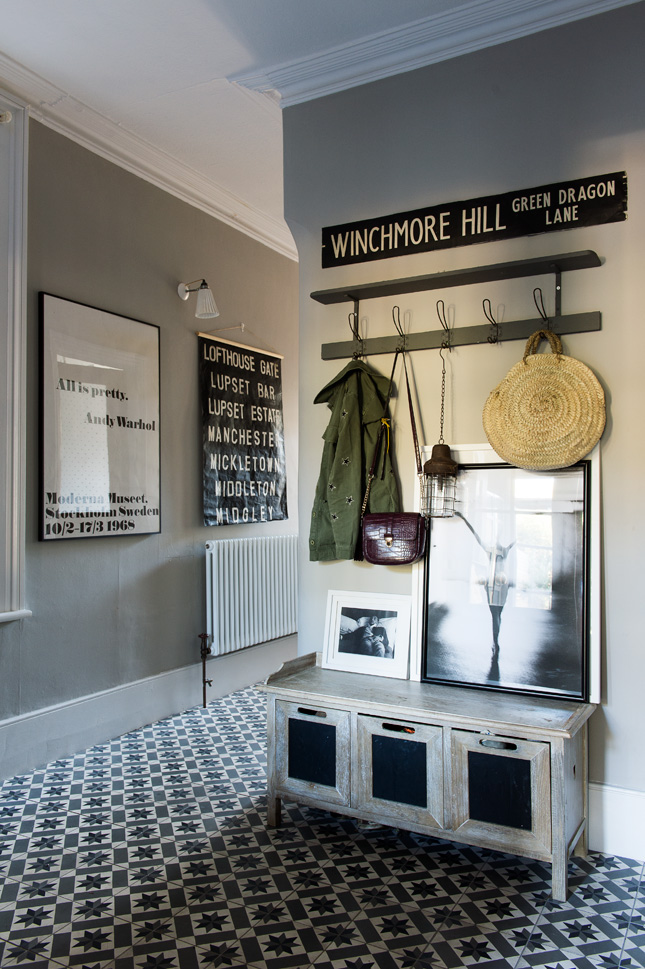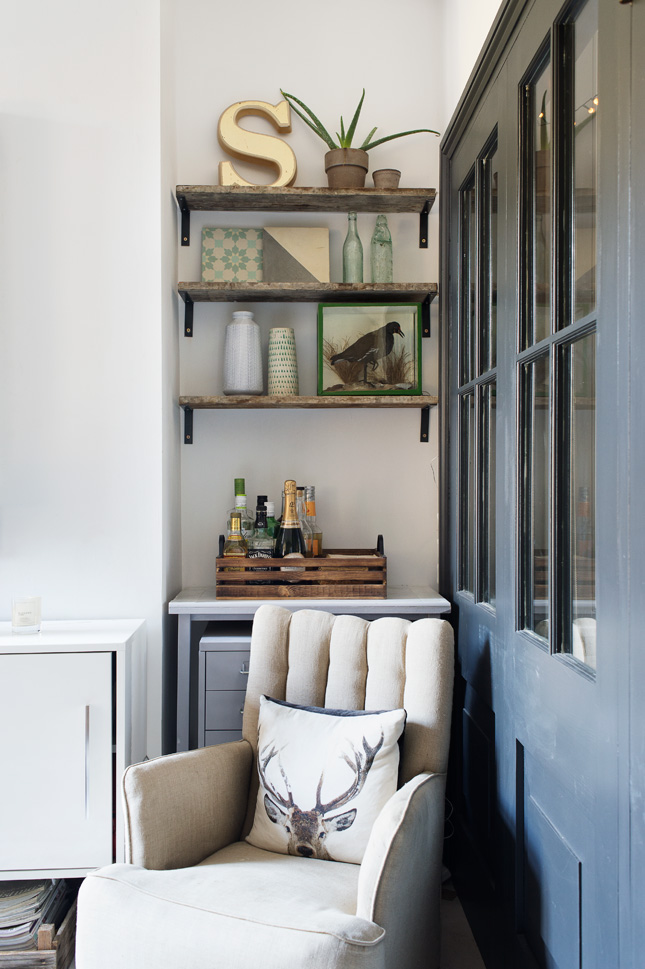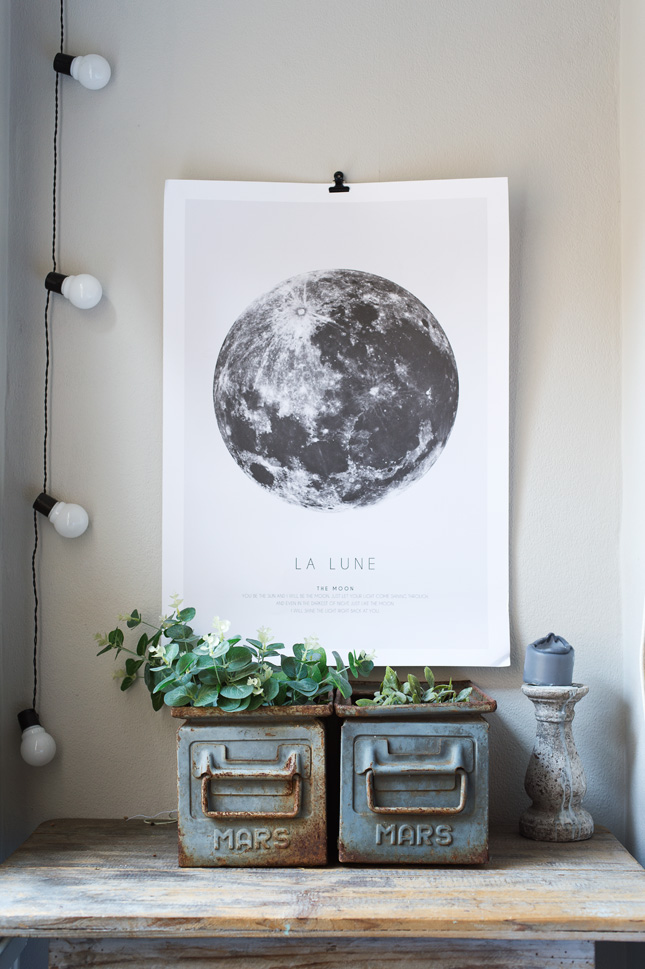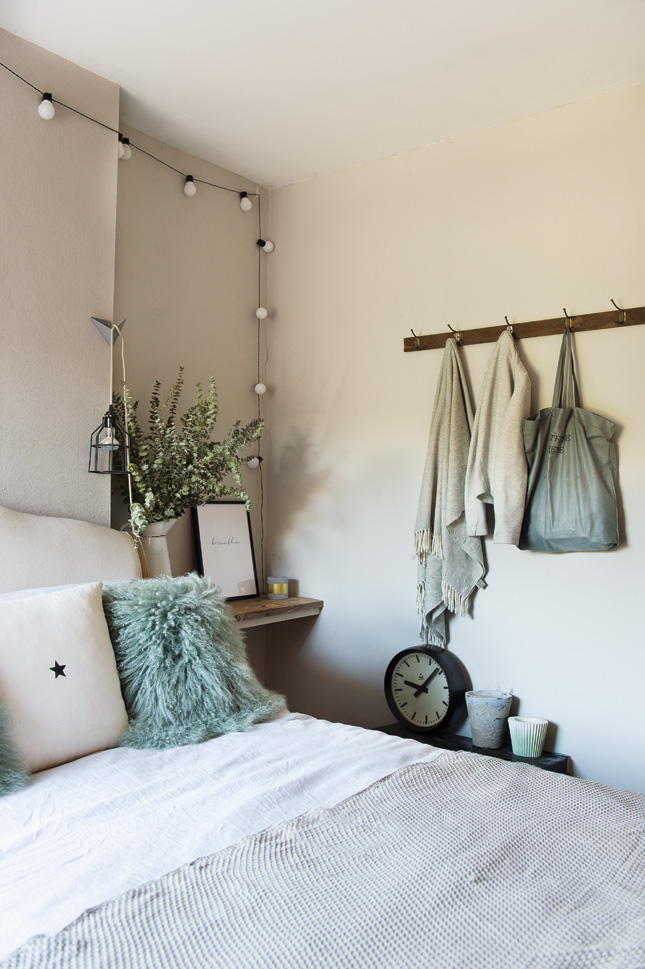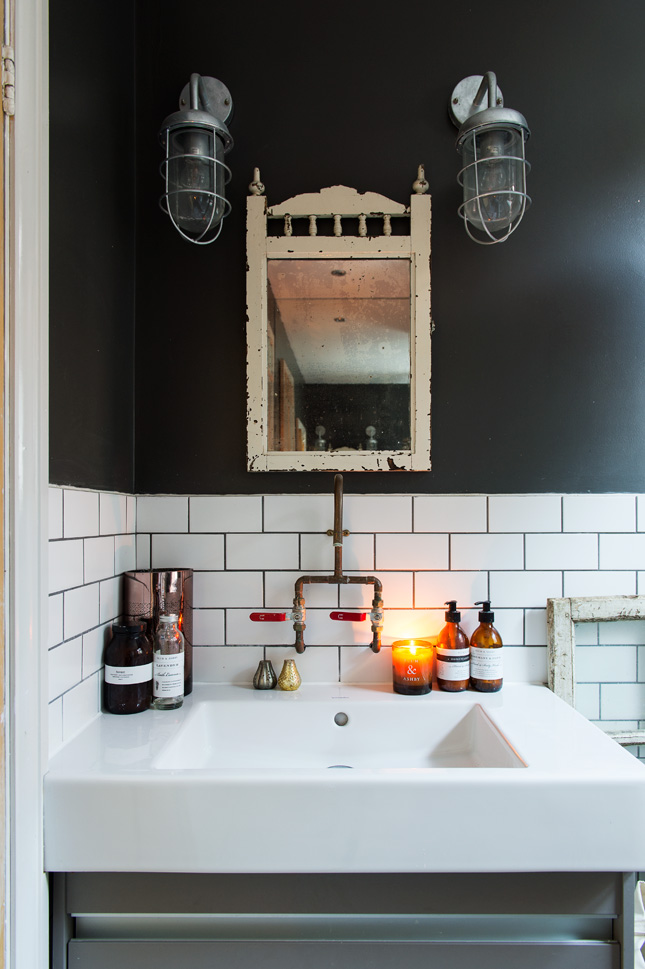 In terms of achieving the sort of rustic and reclaimed look that Rebecca has, she says the key is to take your time.
"Unless you really have to rush, you should just enjoy the process. Start with your neutrals on floors and walls. Then add in the furniture you love and gradually you can build in your favourite finds from there. Texture for me really important, and this comes with wall hangings and rugs as well as concrete candle pillars and dried flowers," she advises.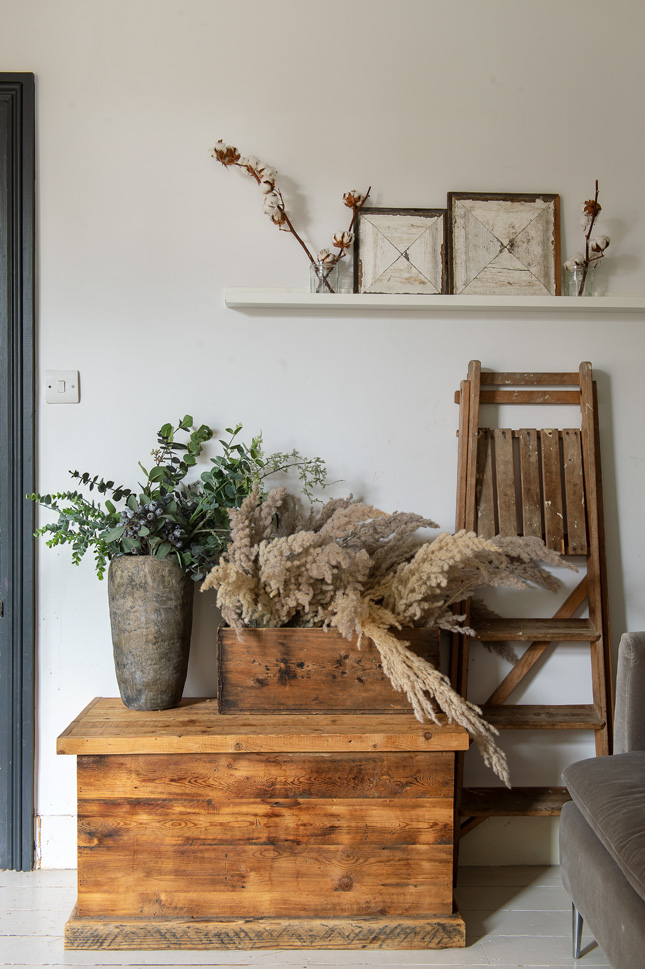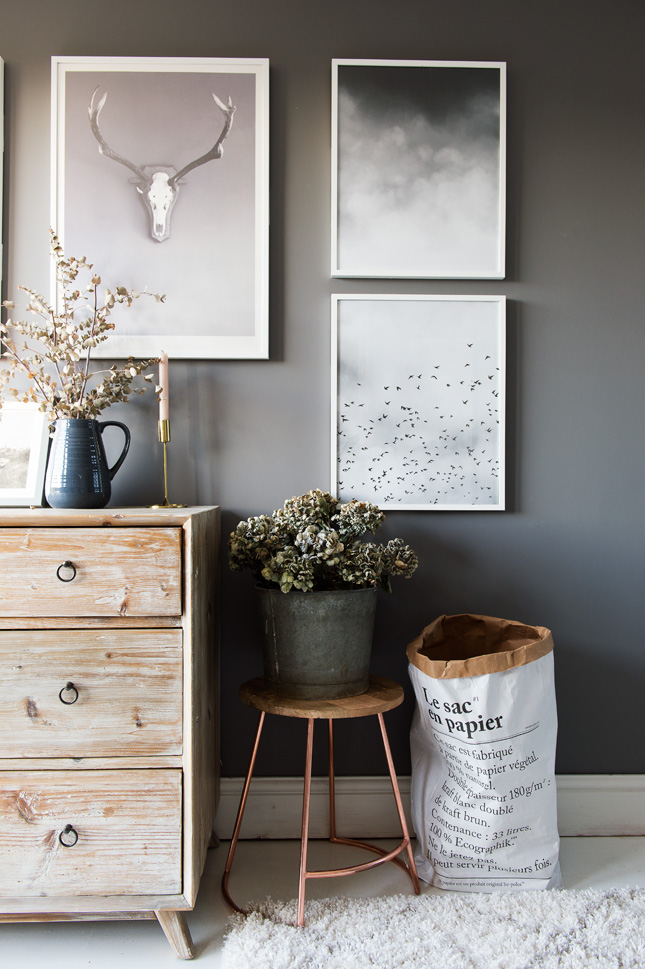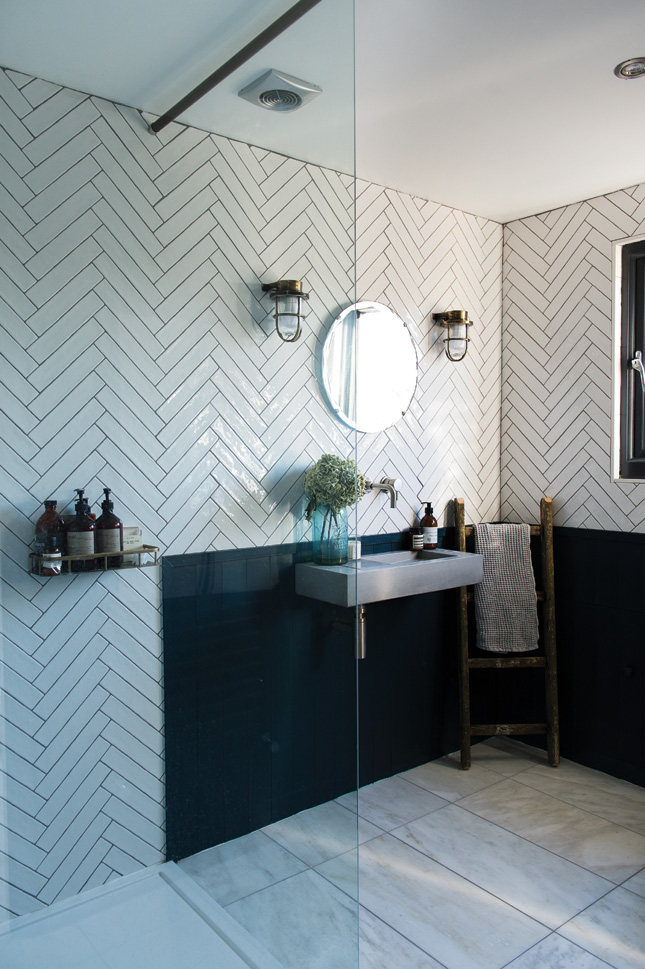 Any last tips on getting this style right? "Oh yes," says Rebecca. "I also love anything rusty – it's the raw touches that add such character and style to the home. And they don't cost a thing to the environment either. I say just enjoy it!"