When four architects bought a site on which to build houses for themselves, they decided to build an extra property next door. This Dublin home benefits from all the care and attention lavished on it by a group of professionals who took a personal interest in the project.
When a house is described as 'architect designed' you imagine one person - or a firm - working on the commission but in the case of this house in Rathmines, Dublin, there were four hands on décor. What's more, the architects involved live next door to this newly built house and it comes with the same high spec and design input that the architects - Nicki Cloonan, Brian O'Donnell, Barry Kelly and Orla Hegarty - put into their own neighbouring properties.
Brian, who runs Coda Architects with his wife Nicki Cloonan, specialises in high-end homes and conservation:
So we admire period houses yet don't feel that we have to imitate an old style and create a pastiche but we do use the same feeling of space.
Living room:
Pale walls and clean, contemporary furniture create an air of elegance and sophistication in the living room. A simply designed fireplace from Belle Cheminee is the focal point of the room.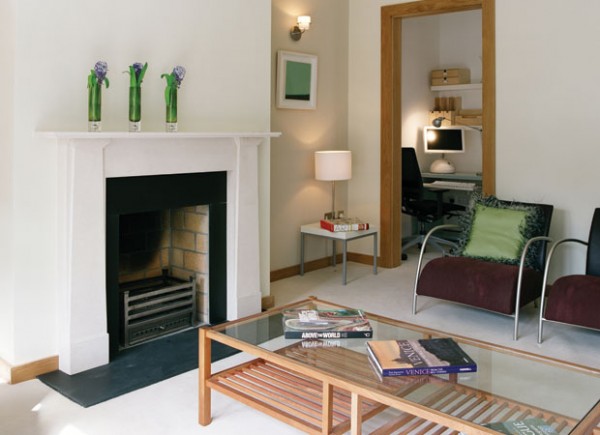 The living space is a calming oasis with a cosy sofa from The Sofa Factory decorated with cushions from Marks & Spencer
Dining room/ Kitchen:
An innovative light scheme shows the hand of a creative designer. Here lights glow from cupboards while others from Lighting Emporium are suspended over a dining table.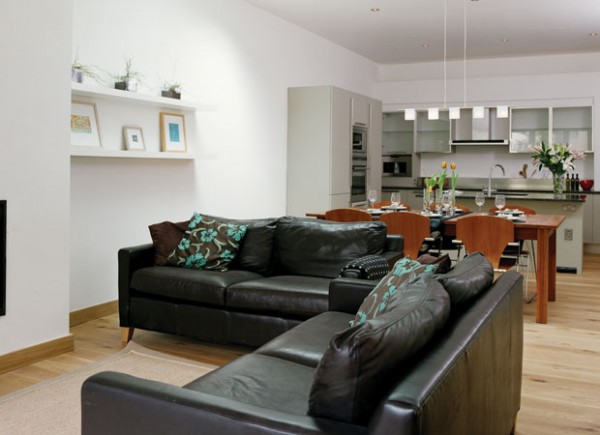 The open plan oak-floored kitchen has a custom-made Modulnova Italian kitchen at one end with a granite worktop and pale khaki doors. The elegant dining table which sits six comfortably is from John Kelly USA at Brown Thomas. The dining chairs are by Spanish company Stua.
Bedrooms:
Contemporary design and comfortable living coexist in harmony in this house. This master bedroom is an enviable space with built-in storage, seating and a large bed.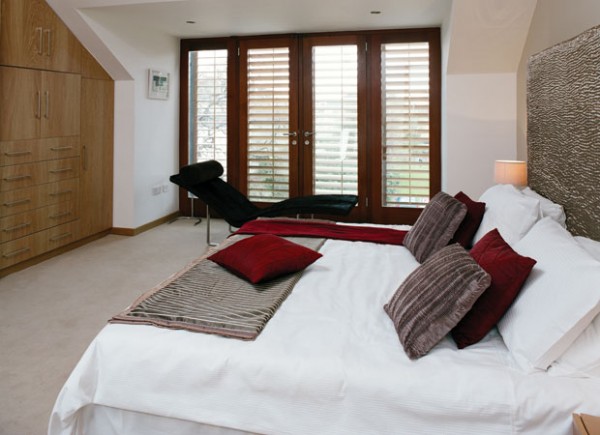 Comfort is key in the second bedroom. A large floral patterned wallpaper from Harlequin acts like a painting, bringing the room to life.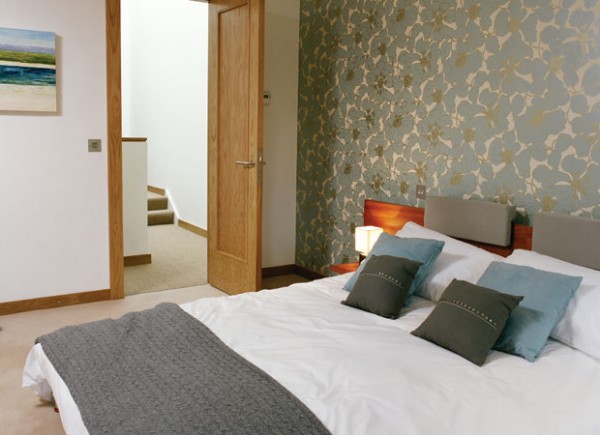 Bathroom:
The bedroom en suite is the most indulgent space, kitted out with two sleek Roca bowl basins and a luxurious walk-in shower.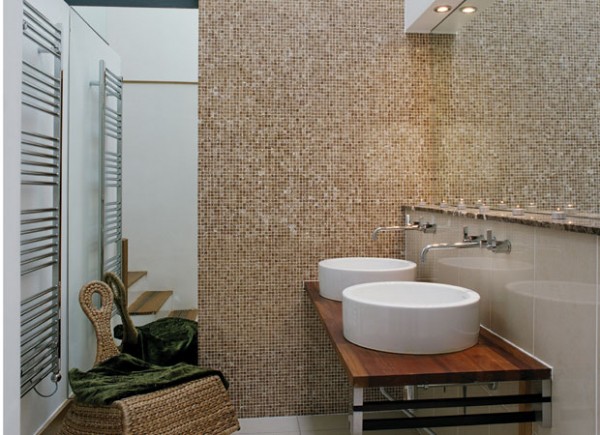 Timber steps in the en suite lead to a private getaway where a seriously luxurious air bath from Tubs and Tiles awaits.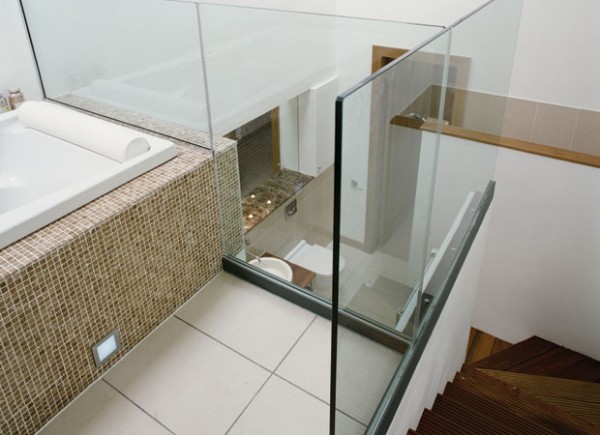 Garden:
This tall four-bed house has generous proportions and lots of natural light.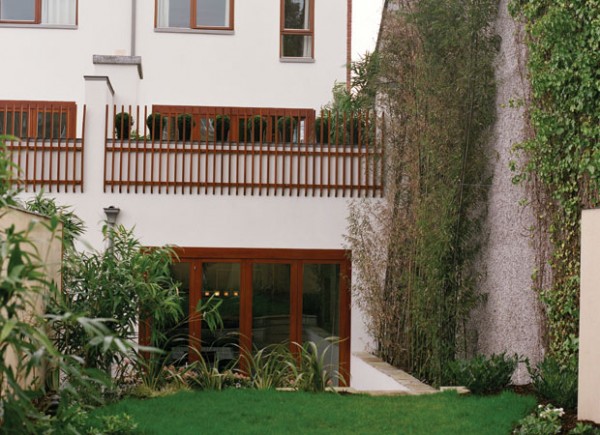 Terrace:
This west-facing terrace is just perfect for evening drinks in the summer. A gel fire bowl from Next acts as an interesting focal point