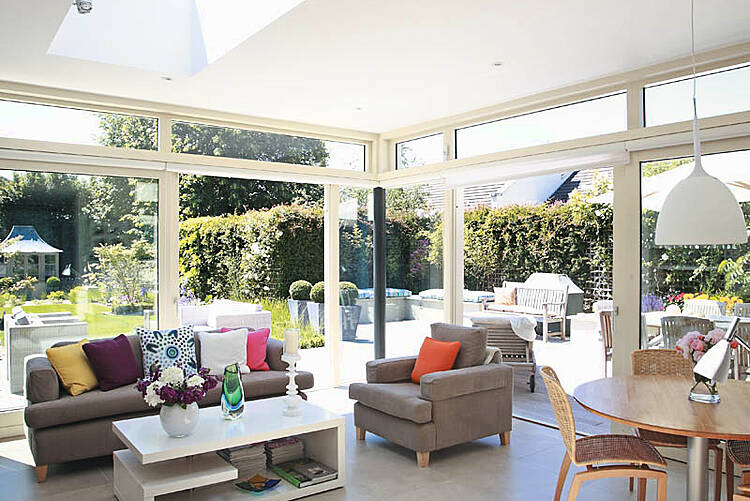 There's no doubt about it: Ireland's not the best country for outside living. In one of our 2010 issues we featured the 1930s south Dublin semi of Susan Barnes who's a smart cookie. Realising you can't rely on our summer weather, she created a light-filled garden room, meaning she could enjoy the outdoors no matter what the conditions. We reckon that's the best of both worlds, really.
THE DETAILS
The garden room is made truly stunning by the view of Susan's beautiful south-west facing garden and was designed by architect Paul Callaghan.
The cabinetry in the alcoves, which houses Susan's television and home computer was made to match the kitchen by Robert Mooney Custom built Furniture. The coffee table is from Bo Concept and cost €650. Susan had the sofas in her last house and simply had then recovered to match the new colour scheme. Susan's round table is bespoke from Danish Design and the basket weave chairs are from Minima. The handsome contemporary gas fire from Hearth and Home cost €2,500. The specialist blinds in the garden room are from Luxaflex.
Do you like it? Is this something you've wish-listed for your own home?
Pictures and words: Barbara Egan/Reportage
Share This Article