Collections, careful use of colour and a wonderful assemblage of furniture pieces imbued with meaning all make the home of embroidery designer Jill De Búrca very special
Words Kirstie McDermott | Photography Ruth-Maria Murphy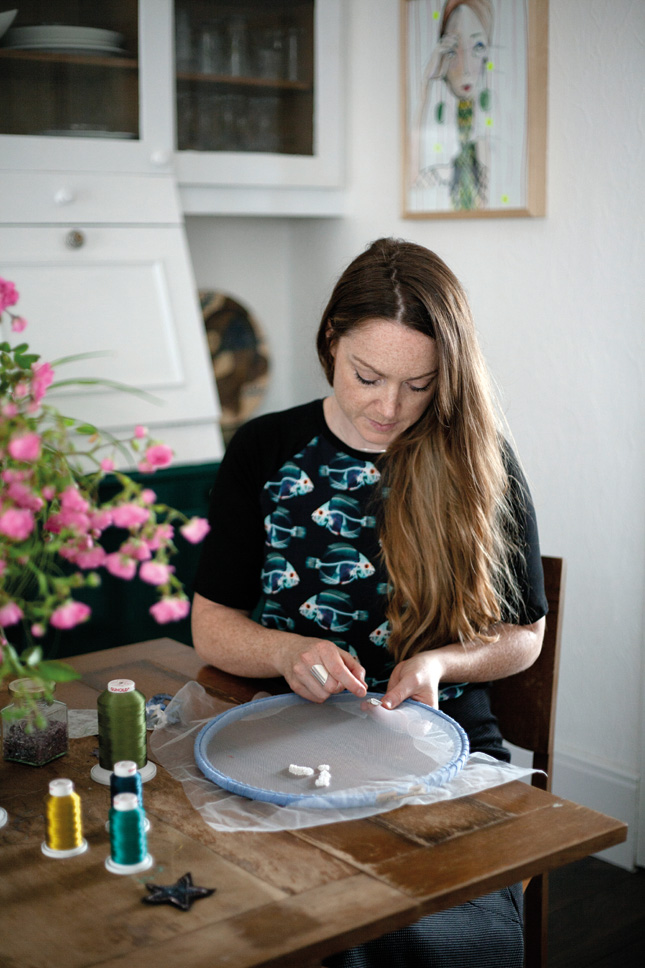 Call it serendipity, or just pure luck – when 36-year-old embroidery designer Jill De Búrca bought her 1940s house in Dublin at the age of 19 – "it was the time when you could do it, and my dad went guarantor" – she never thought she'd actually live in it. After a degree in textiles at NCAD, Jill went the UK to work for fashion companies Larch Rose and Jenny King and worked on production for major fashion brands such as Erdem, Stella McCartney and Mary Katrantzou.
"While it was amazing for learning skills, it got repetitive as it wasn't creative – I wasn't designing," she recalls. A move home came in 2014, and her eponymous label took off – known for its beautiful embellishment and organic motifs such as butterflies and moths.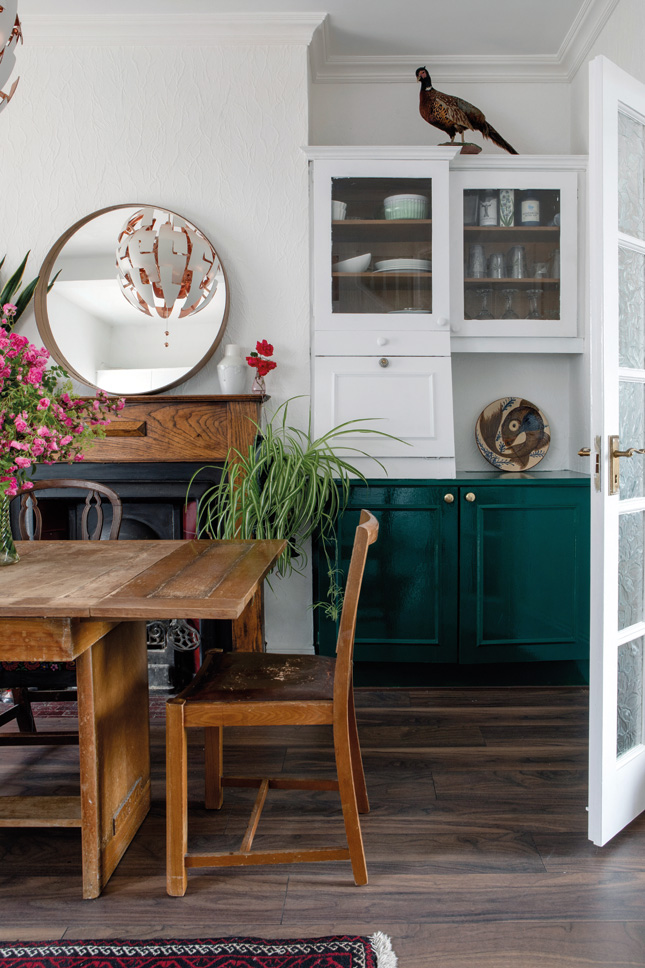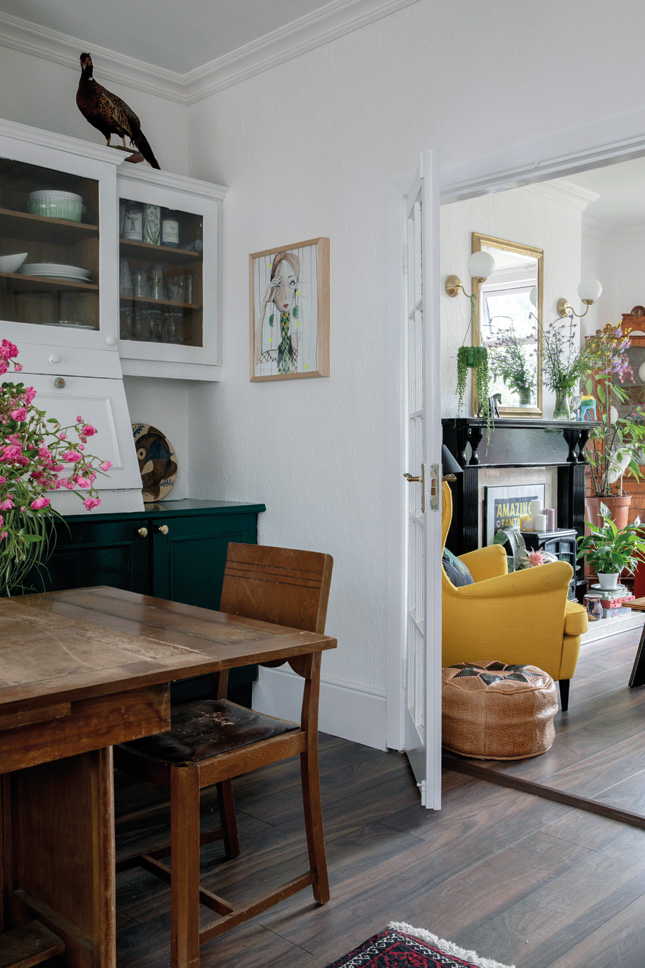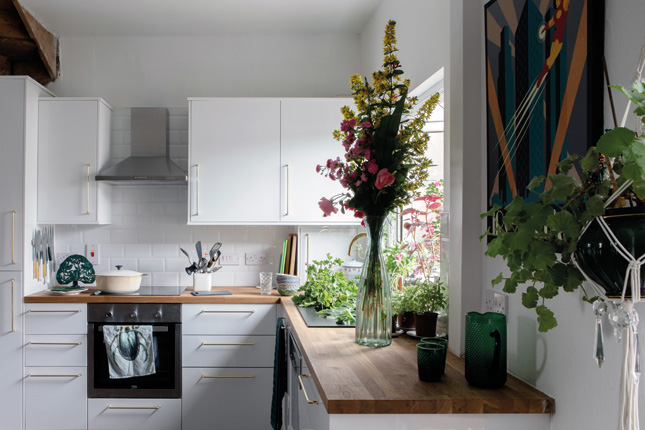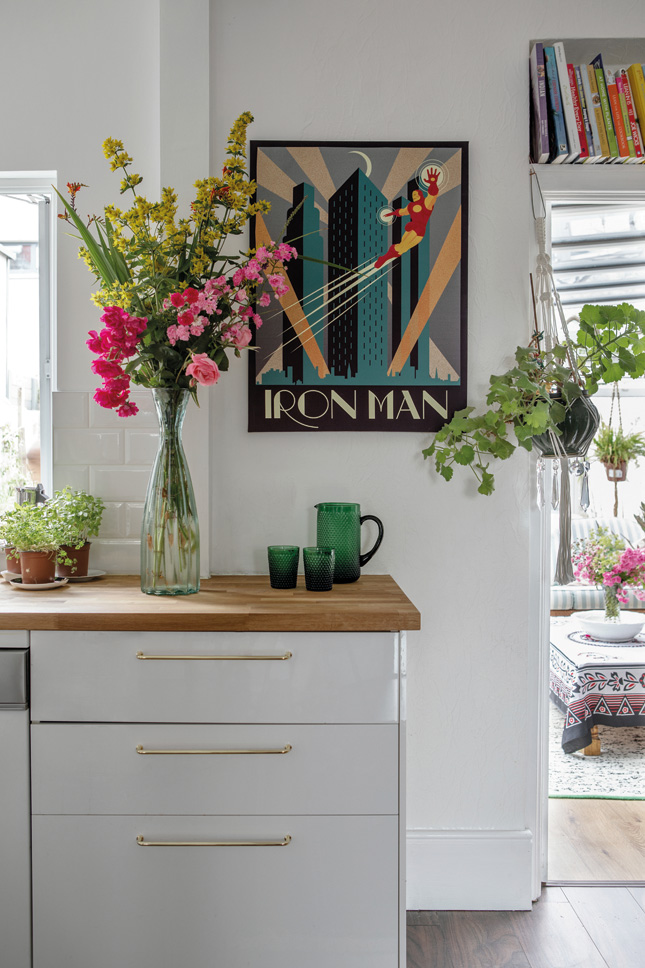 "When I came back to Ireland I fell back in love with the house – and it's unreal," she says. "The thought of trying to buy now, in the business I'm in… I'm so lucky." Along with partner Steve Howard, the couple decided to renovate and move in, but a lot of work needed to done.
"It had always been rented," Jill explains, "so we got the bathroom ripped out – the floorboards were completely rotten and there was a big hole in the floor. We knocked the kitchen wall into the dining room, as it was previously a galley kitchen, fitted a new kitchen, added new flooring downstairs and put an en suite in the attic."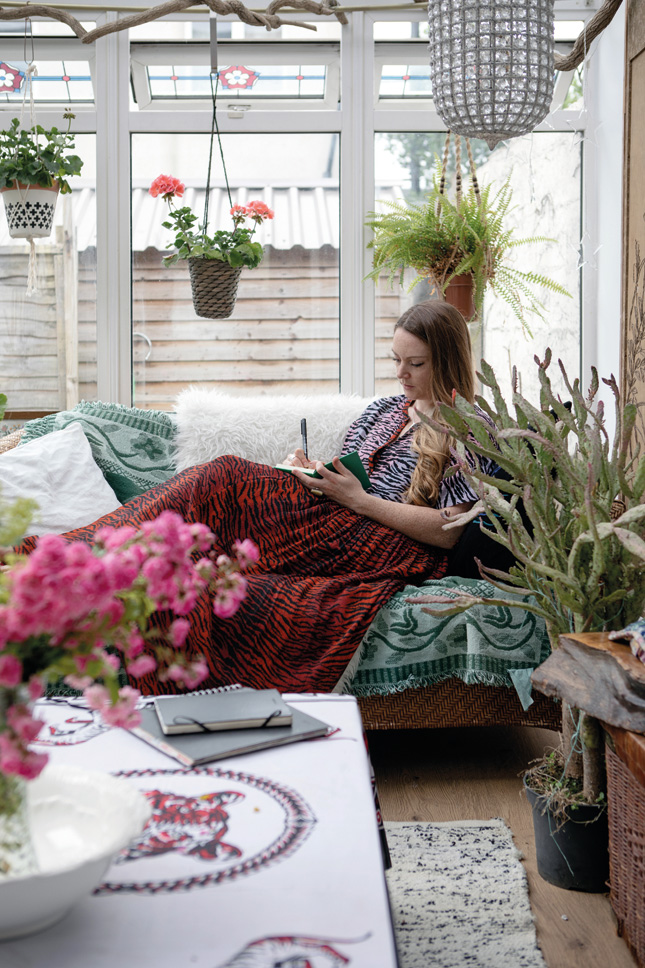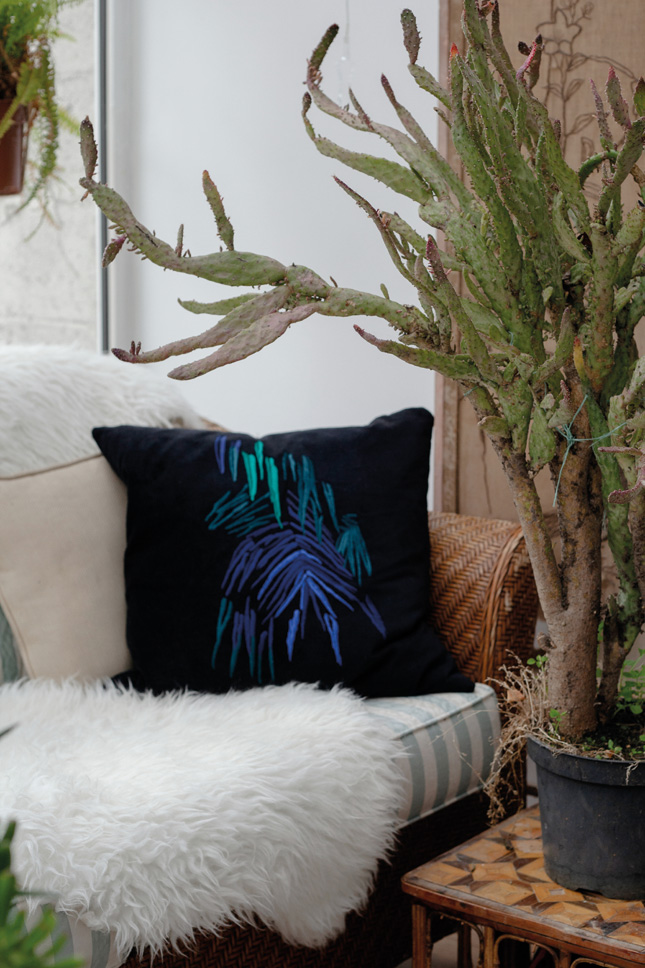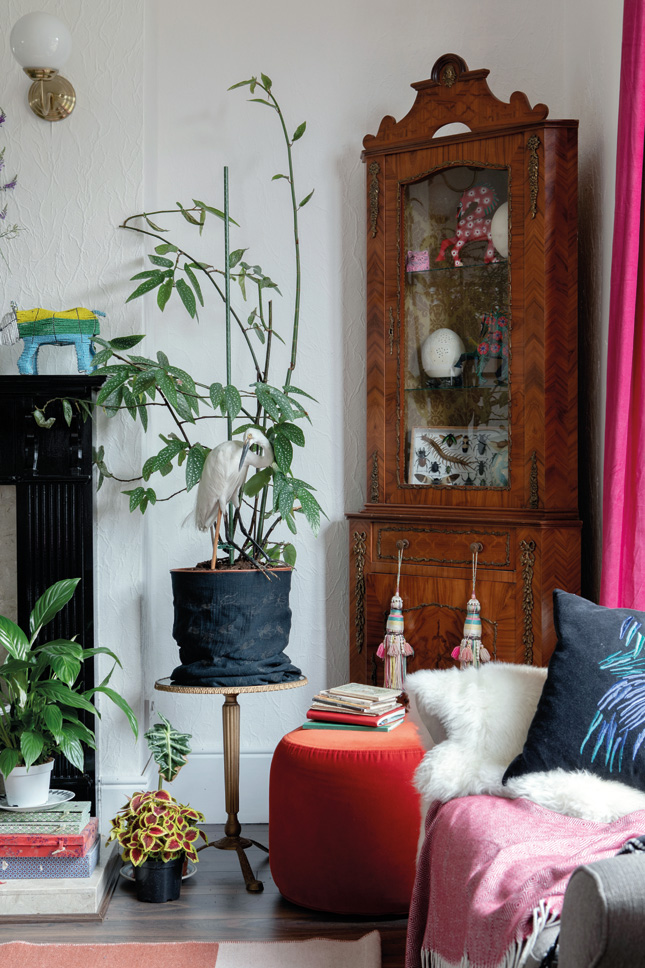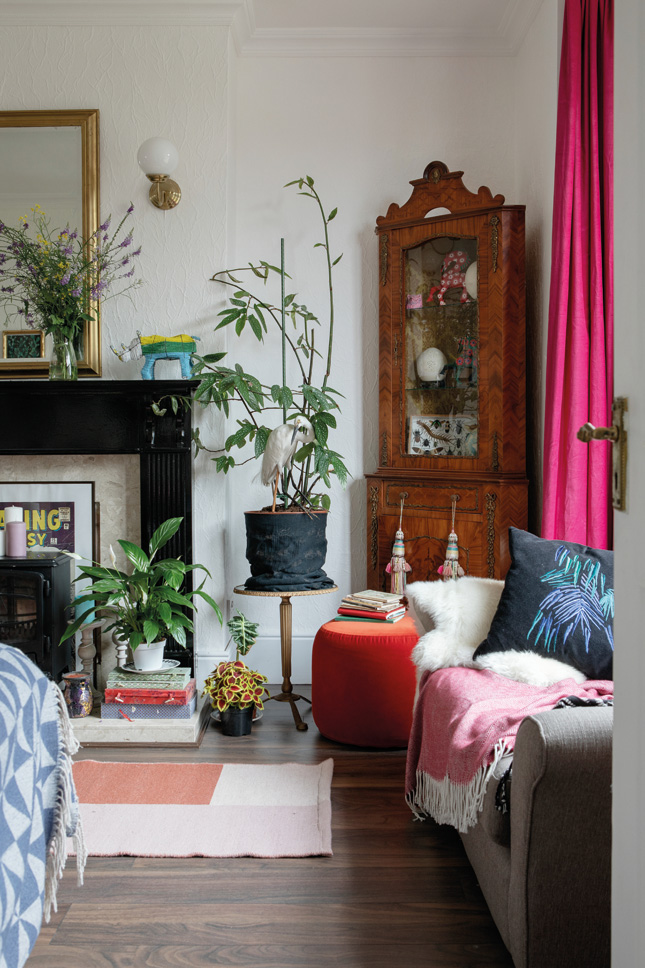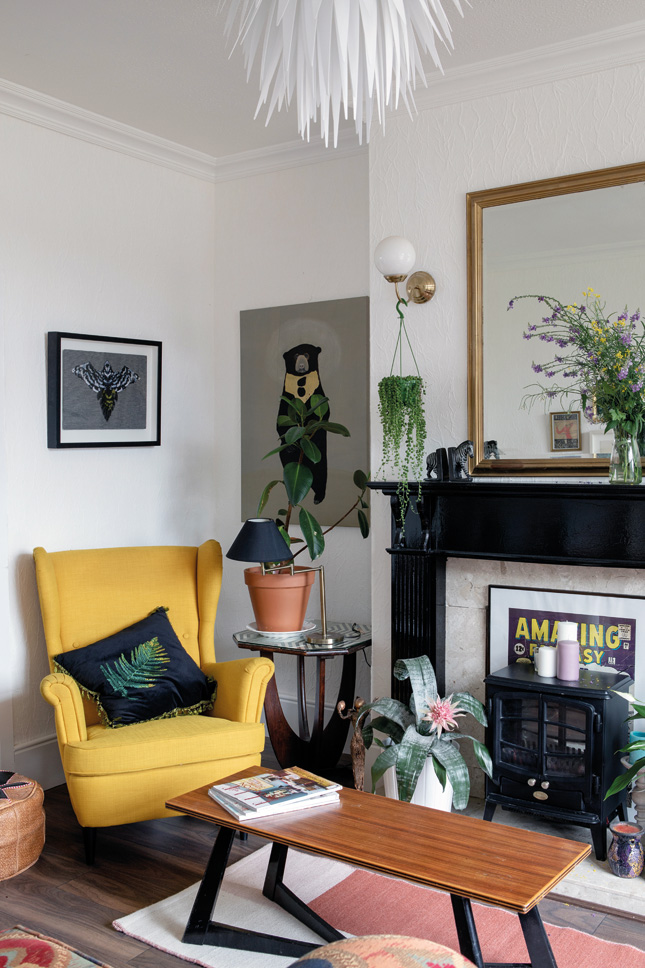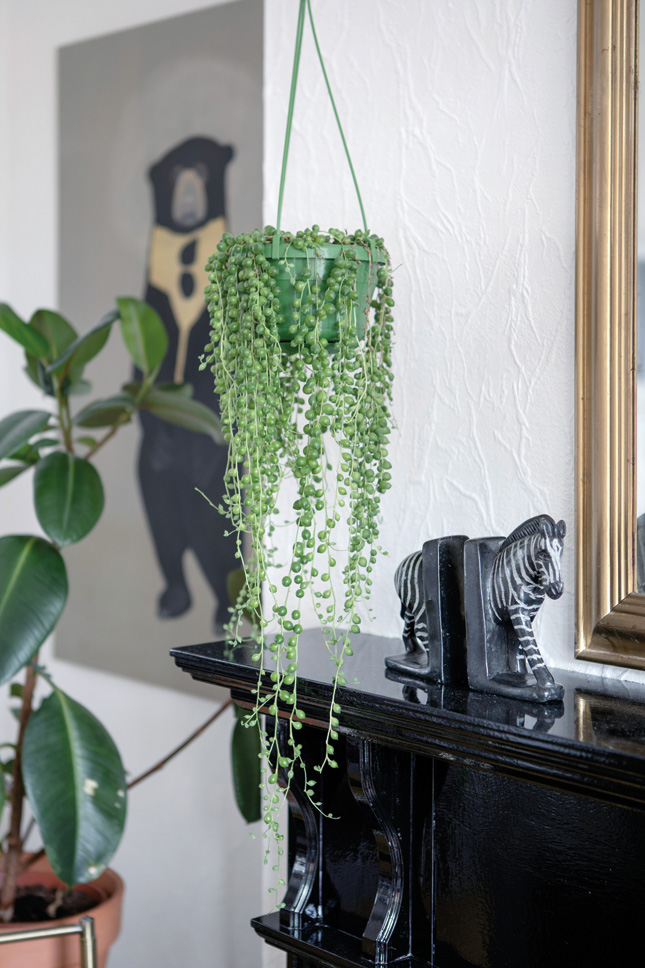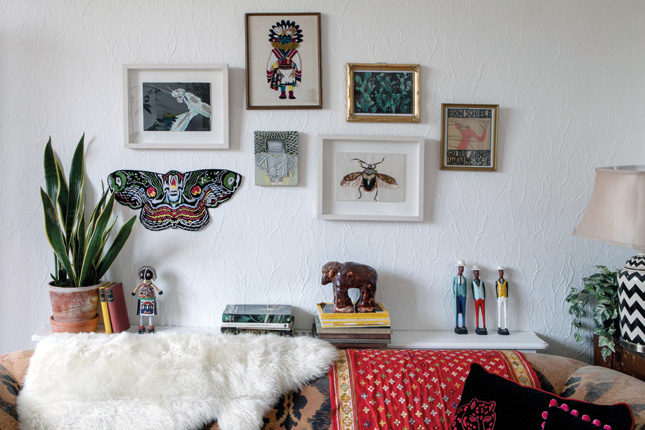 Building work took around seven weeks and the couple decamped to Jill's parents' house while work was happening – "they were away," she laughs.
Jill's decorating style – "eclectic boho mixed with art deco" – is a clear extension of her creative mind and her design process. "I always start off with tactile things. I collect pieces and put things beside each other, almost like a moodboard," she muses. "I start picking out colours and fabrics and textures and then start on artworks." Heritage matters: the couple has many pieces gifted from family members, with several treasures from Jill's great aunt Eva Carter taking pride of place throughout the house.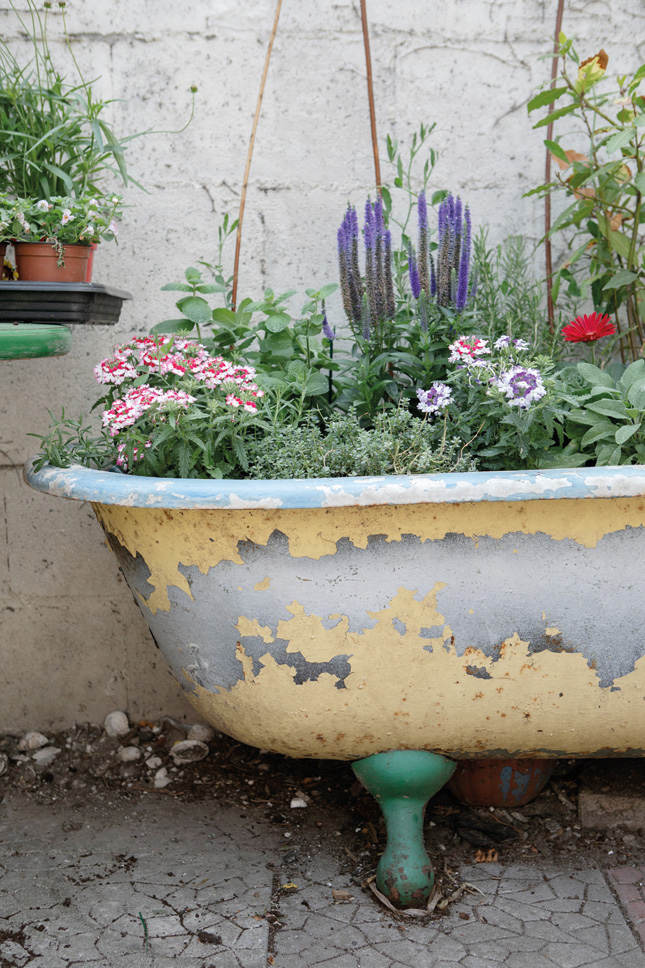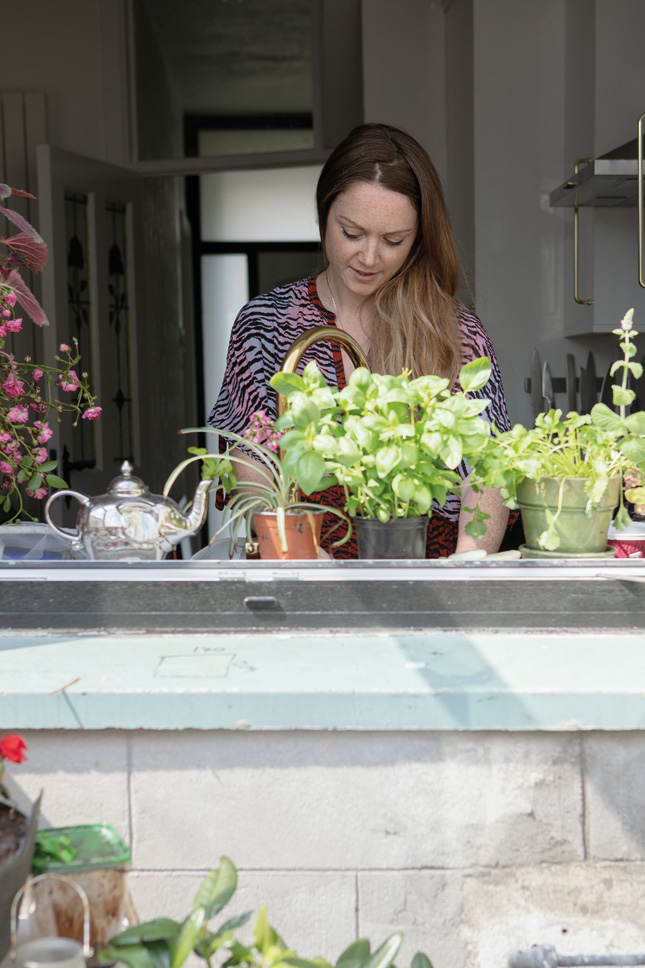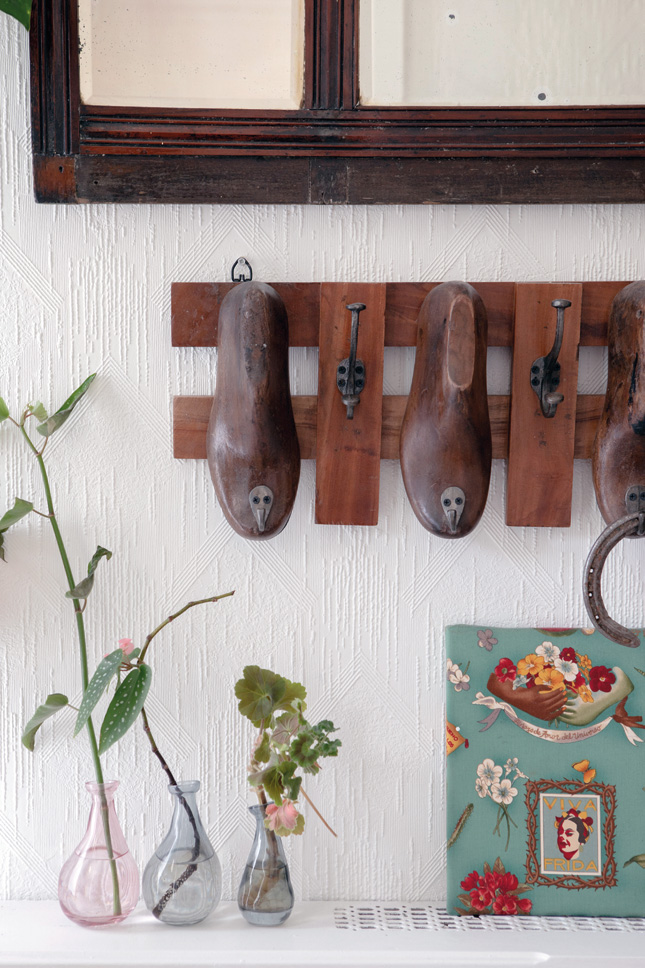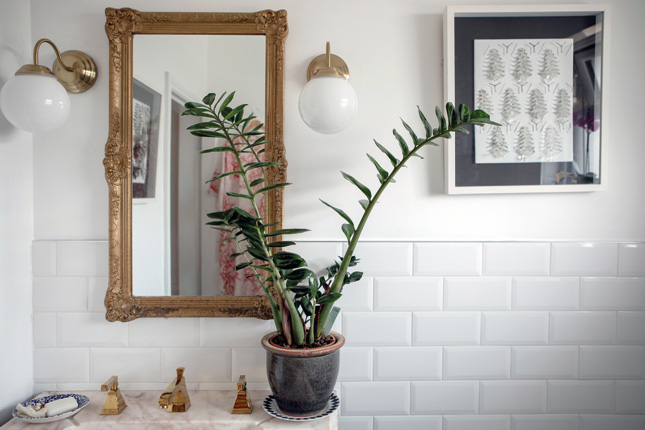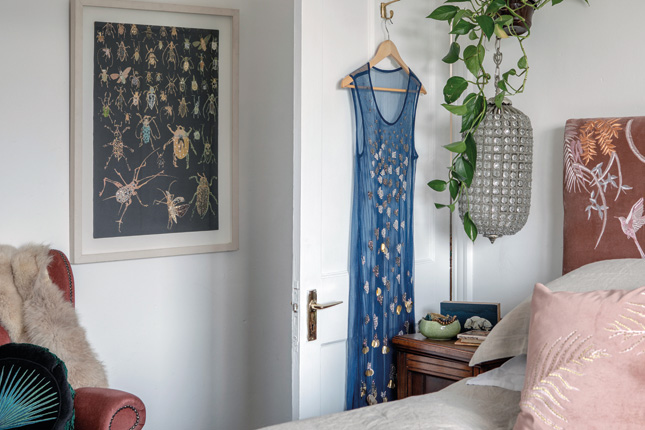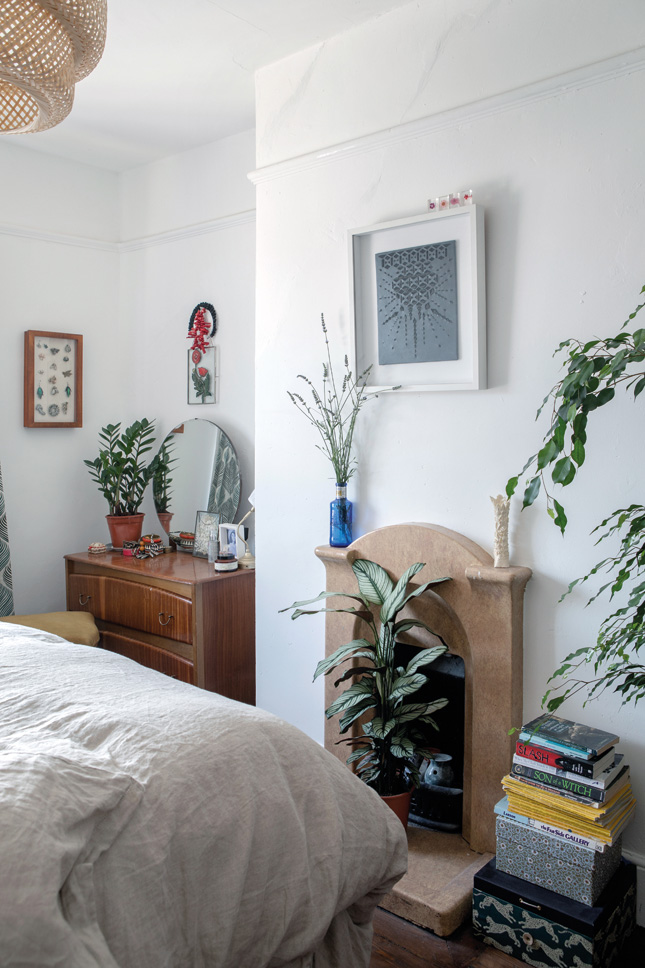 The white palette used throughout was intentional too. This inveterate collector chose the shade, all the better to display her treasures. "I love dark décor but it's not for me, or this house. I was all about making it light and airy, making the most of the high ceilings – and the amount of things I have!"