The clever proposal of an L-shaped extension, to introduce light and create flow, transformed this once disconnected space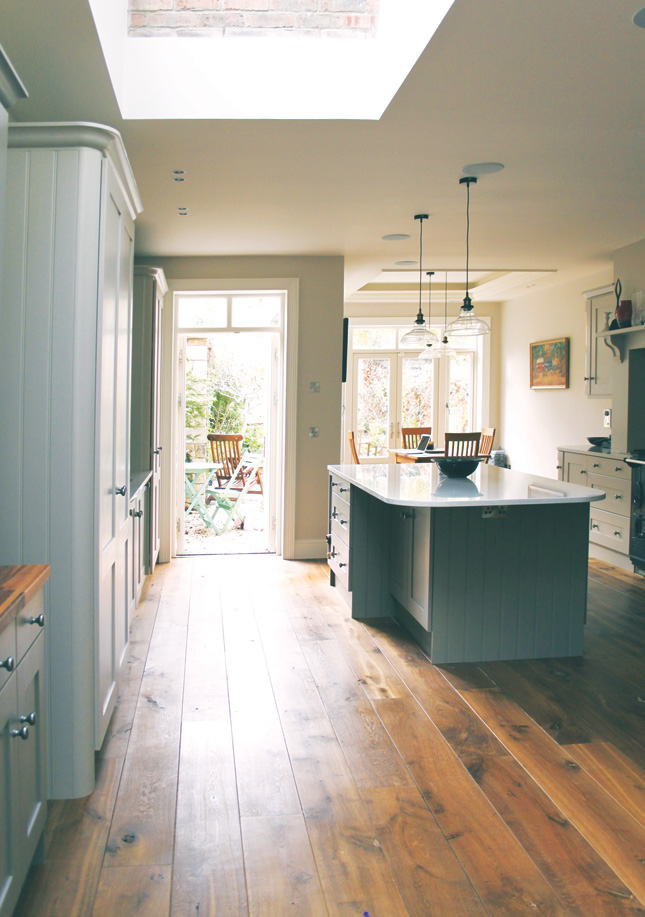 Fact file
THE HOUSE A three-bed semi detached family home in Dublin
THE BRIEF The client's brief was to create a new family friendly space and provide light-filled modern accommodation that complements the original Victorian architecture of the house
TIME IT TOOK The construction took 24 weeks in total
CONTRACTOR John O'Shea Contractors
This house, originally, had one very large bedroom and two smaller bedrooms. "It was vitally important to provide three good sized double bedrooms,"says Colm Doyle of DMVF Architects. As the family living here consists of two adults, who often work from home, and two young children, a good quality study and utility spaces, along with extra storage, were also important. The garden is south facing, so access to this and linking the living spaces to the outdoors was also high on client's priority list.
As an end-of-terrace Victorian redbrick, which had a two storey return to the rear, period features including the fireplaces, internal joinery, staircase and front door were in good condition. However, the house was not a protected structure and it became apparent, before the sale was complete, that there was a manhole to the rear. The house is the last on the row, meaning they would need to keep it: "This manhole became central to the design," says architect, Colm Doyle.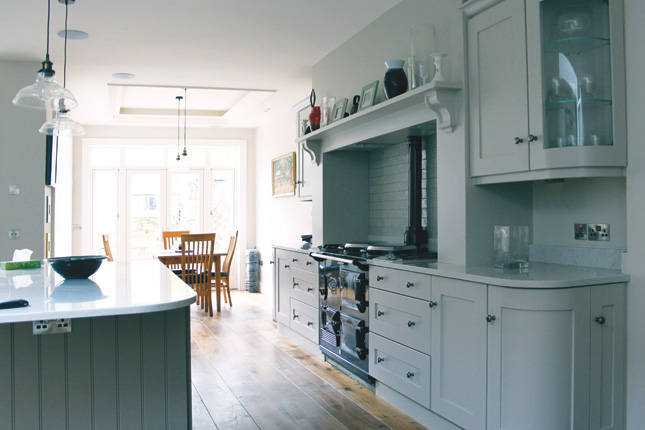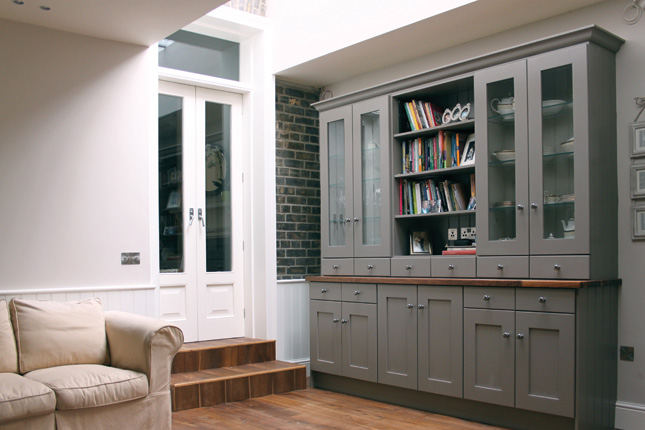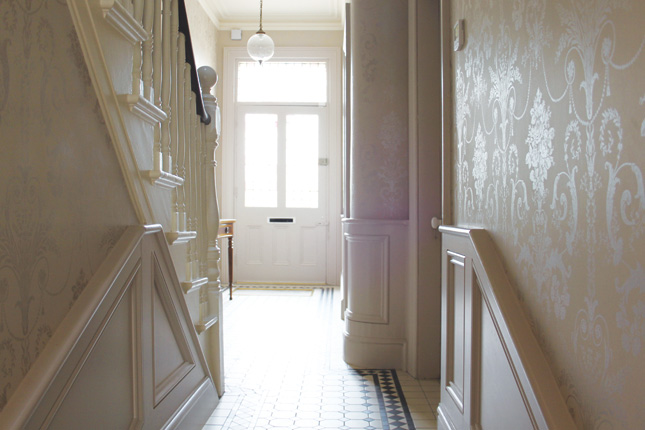 The kitchen of the existing house was disconnected from the main living and dining areas and the client wished to extend to the back and make one large light filled, open plan living, kitchen and dining area. However, the proposal to extend to the rear faced two challenges. The aforementioned manhole could not be built over and extending to the back would also compromise the daylight to the proposed study/library, which was once the original dining room.
To overcome the challenge of the manhole, DMVF Architects decided to build around it and proposed an L shaped extension. Calling this area the courtyard, they spent some time discussing the best way to deal with this shaded spot. The result was an external secret garden, which the kitchen would open directly onto through the provision of French doors. "We decided to provide planting that would do well in shade and this includes a fern and an acer. We also clad the walls to the courtyard in stone, to make the area appear brighter," says architect, Colm Doyle.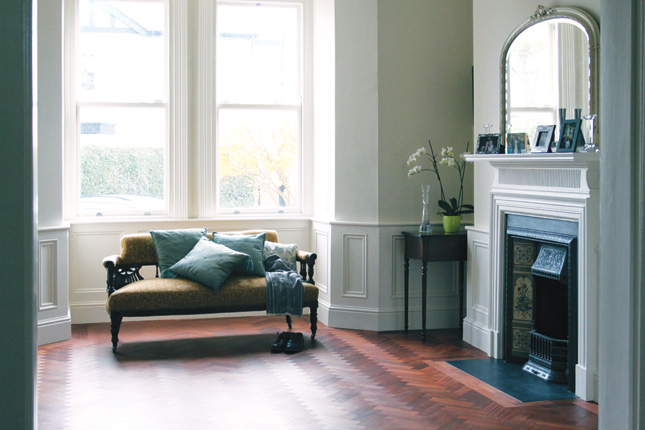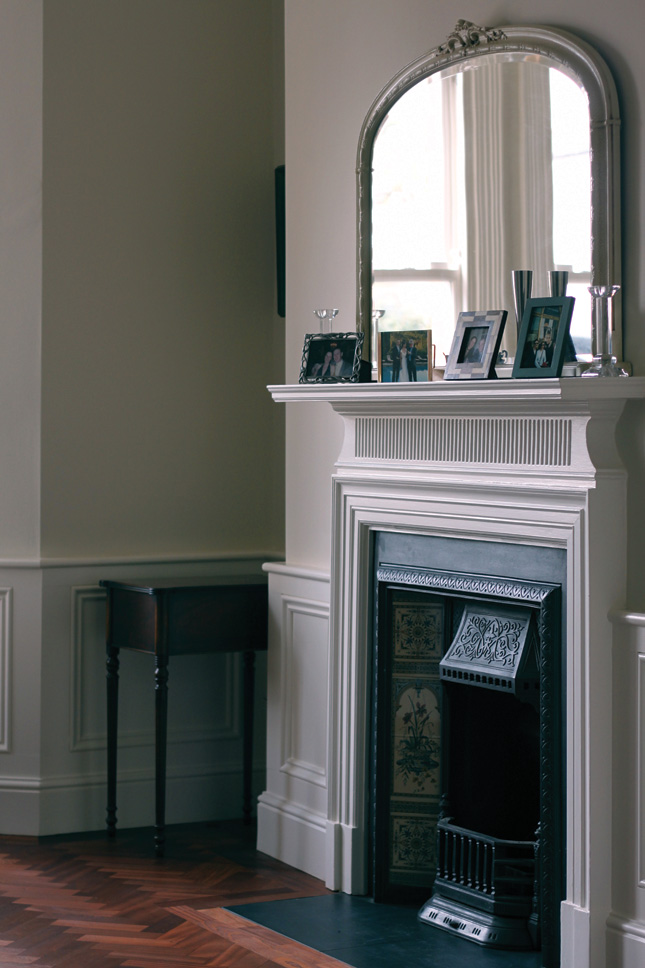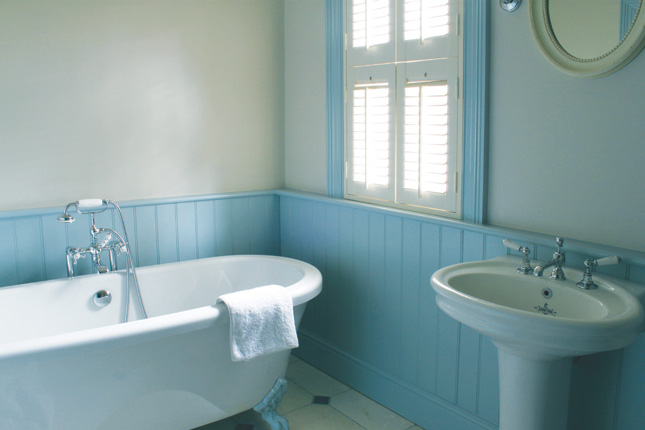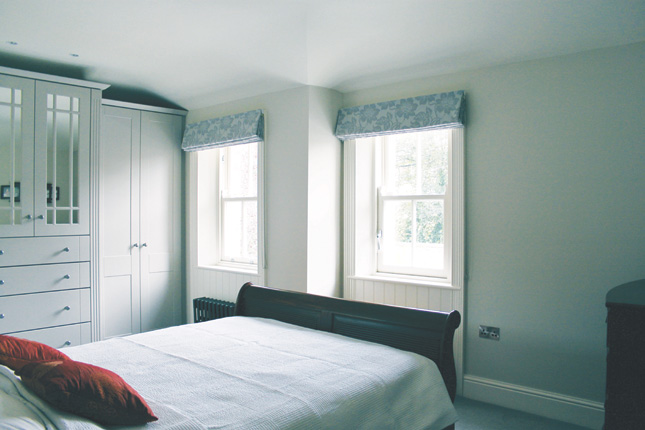 In order to overcome the lack of daylight that reached the study, the architect proposed the installation of a frameless roof light directly above the threshold to this room. This allowed the study to borrow light from the main living room and the kitchen. The roof light created a pool of light underneath, which is where the children sit and read books. It was built adjacent to the external brick façade and it provides a seamless view of the brick from inside.
This once disconnected kitchen now absorbs light, thanks to the new roof light and entry to the secret garden. The parquet floored lounge leads to the original dining that now allows entry to the open plan study space and kitchen for a fully transformed and renovated space.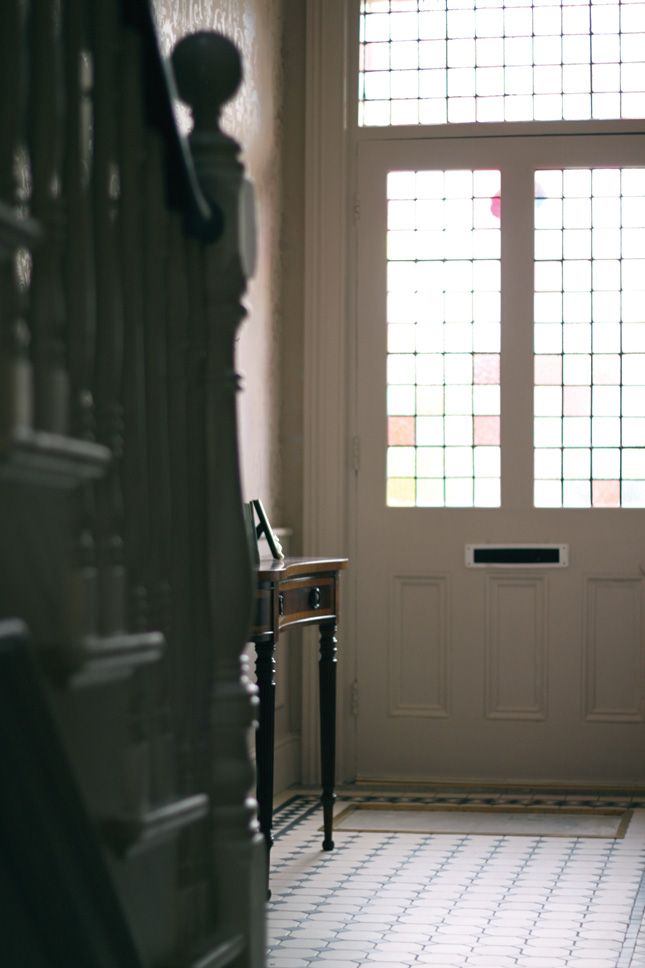 PHOTOGRAPHY: LAURA O'GORMAN